How To Reach Gangotri?
Gangotri is located amid the majestic Himalayas within the Uttarkashi district of Uttarakhand. It is accessible from all the major towns and cities of the country. The River Bhagirathi results from the Gangotri glacier and eventually transforms into River Ganga in Rishikesh when it joins the Alaknanda River. The closest airport to Gangotri is Dehradun Airport, and the nearest railhead is Dehradun railway station.
The state and private buses regularly travel from Gangotri to Dehradun, Rishikesh, and Haridwar.
Gangotri by Air
The closest airport to Gangotri can be found at Jolly Grant airport in Dehradun, located at a distance of 260 km. It is a domestic airstrip linked with Delhi, Mumbai, Bengaluru, Lucknow, and Thiruvananthapuram with connecting and direct flights. If you're looking for an international airport, the closest airport is New Delhi, which is well connected to the entire world. You can take taxis to Jolly Grant airport to reach Gangotri or get a bus ticket from the Dehradun ISBT.
However, the best way to reach Gangotri is by chartering a helicopter. You can avail of these services from Dehradun Helipad (Shahastradhara) to reach Gangotri. Here is a list of leading cities connected to Dehradun and their respective distances:
| | | | |
| --- | --- | --- | --- |
| Travel by Flight | Travel Time | Air Distance | Departure Airport |
| Delhi to Dehradun | 50 minutes | 202 km | Indira Gandhi International Airport |
| Mumbai to Dehradun | 2 hours 10 minutes | 1349 km | Chhatrapati Shivaji International Airport |
| Ahmedabad to Dehradun | 2 hours 30 minutes | 962 km | Sardar Vallabhai Patel International Airport |
| Bangalore to Dehradun | 4 hours 50 minutes | 1924 km | Kempegowda International Airport |
| Pune to Dehradun | 6 hours 10 minutes | 1374 km | Pune International Airport |
| Kolkata to Dehradun | 4 hours 30 minutes | 291 km | Netaji Subhash Chandra International Airport |
| Chandigarh to Dehradun | 4 hours 35 minutes | 129 km | Chandigarh Airport |
Why is Gangotri Yatra by helicopter best?
If you are looking for a hassle-free way of Gangotri Dharshan or Chardham Yatra, you must opt to travel via Helicopter. The helicopter departs from Sahastradhara airport in Dehradun towards the Harshil – a scenic hill town near Gangotri. It takes 1-2 hours to cover a distance of 25 km to reach Gangotri Dham, which Blueheight Aviation duly arranges.
Gangotri Yatra By Helicopter is best for people looking for quick darshan or who are physically incapable of undertaking the long road routes.
Services like Do Dham Yatra and Char Dham Yatra By Helicopter are top-rated among the devotees as a quick tour to all these dhams.
Why Consider Blueheight Aviation?
Blueheight aviation is a premier Aviation company with over 10 years of industry experience. We have catered successfully 10000+ clients to deliver an impeccable yatra experience. We offer the most competitive rates and high-quality services to help you to create ever-lasting memories.
Inclusions of 1-day Gangotri Yatra By Helicopter
Exciting Helicopter Ride
Comfortable Stays
24/7 assistance by Blueheight representative
VIP Darshan experience
Scrumptious meal
Inclusive of parking fees, fuel charges, driver allowance and other prevailing taxes
Exclusions
Entry fees to the temples and other monuments
Personal expenses like tipping and meals other than arranged by the company
Domestic and international flight tickets
Tour Itinerary – 1 Day Gangotri Tour by Helicopter
Reach Dehradun (Sahastradhara Helipad) at 7 AM to board the chopper/helicopter.
In one hour, you will reach the Harshil. Our representative will assist you with a convenient transfer.
We arrange the cab for a smooth transfer to the temple that takes 30- 60 minutes to reach.
You can perform the darshan rituals within 3 years, and then you will come back to harshil.
You will return to Dehradun in 1 hour with cherished memories of Gangotri Dham.
Terms and Conditions of Chartering Helicopter
A maximum of 4 people can be accommodated in a single helicopter.
It would help if you did not carry more than 300kgs of luggage. It is best only to take the essential items.
Any person whose flight service is deemed questionable or whose luggage is heavier than the helicopter's prescribed luggage may be refused. It will happen on the spot without prior notice.
A small bag containing essentials should not exceed 2kgs is required for passengers. You will be denied entry to the helicopter if you don't meet these weight requirements.
It is essential to confirm your booking before you travel. Prices are subject to change without notice.
The policies of the helicopter company, which tend to be as follows, determine how the cancellation policy is implemented.
30% off for 30 days or more
15% to 30% off the total package price
No refund within 15 days
Notice - No refunds will ever be given in the event of road blockages or other naturally occurring obstructions.
Frequently Asked Questions
Does Car Go to Gangotri?
Yes, the roads to Gangotri are accessible and well-maintained. You can reach Gangotri Dham by car.
Do We Need to Trek to reach Gangotri?
On the rough terrain of Gangotri, you need to trek, or you may opt for ponies. However, most places in Gangotri are well-connected and accessible by road transport. The Gantori stretch is spanned across 18 km and passes via Gangotri National Park.
How Do I Plan a Trip to Gangotri?
The trek from Gangotri to Gaumukh spans 17km around the Bhagirathi river. The exceptional escapades of the valley views deliver an unforgettable experience.
What is the Best Time to Visit Gangotri?
The Gangotri experience harsh weather during winters, so the best time to visit Gangotri is from April to October.
How Far is Gomukh from Gangotri?
The distance between Gangotri and Gomukh is around 17-18 km. Referred to as the snout of Gangotri Glacier, it lies in the foothills of Bhagirathi at the height of 4255m.
Can We Stay in Gangotri?
Yes, the presence of a large number of hotels and other accommodations facilitate the devotees with a pleasant stay. During peak season, you must make a booking to ensure hassle-free accommodation in Gangotri.
Related Topic
Badrinath Dham Yatra by Helicopter from Dehradun
Auli by Helicopter from Dehradun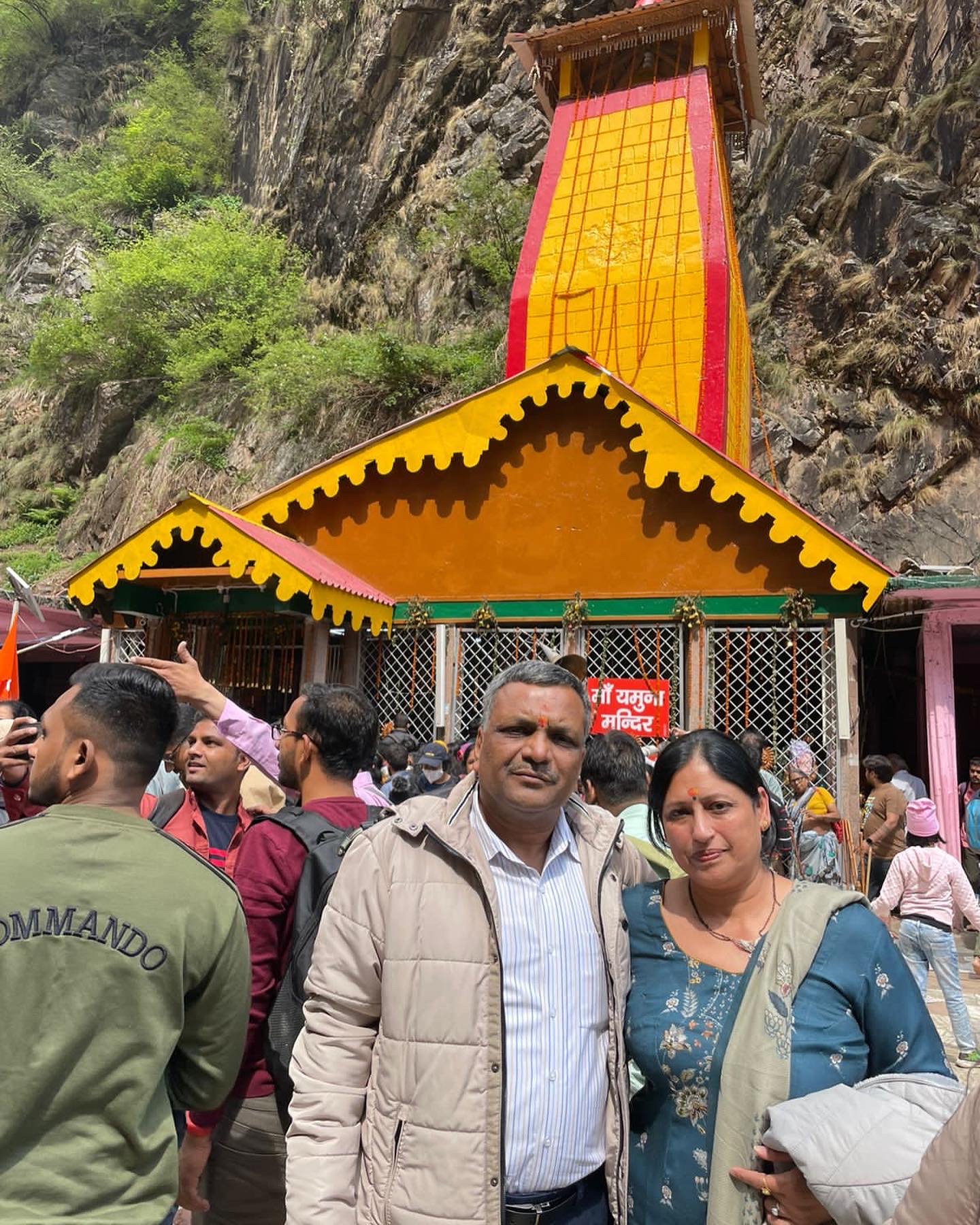 Yamunotri by Helicopter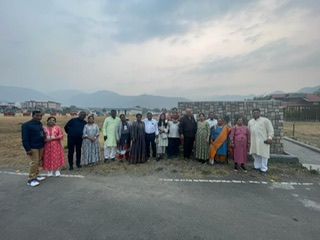 Exploring Gangotri by Helicopter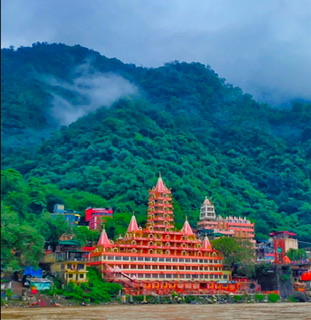 Exploring Rishikesh: A Spiritual and Adventurous Paradise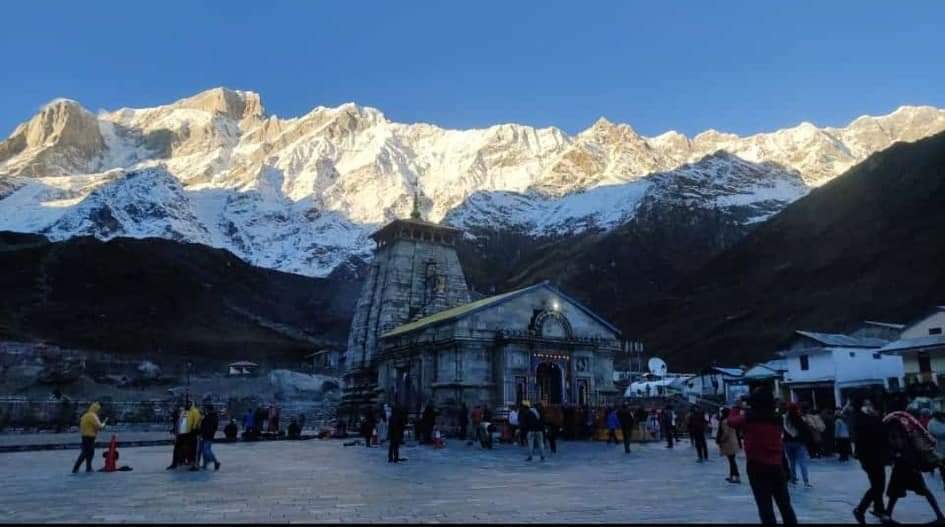 Discovering the Spiritual Tapestry: Top 10 Temples of Uttarakhand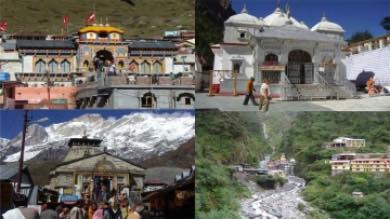 Chardham Yatra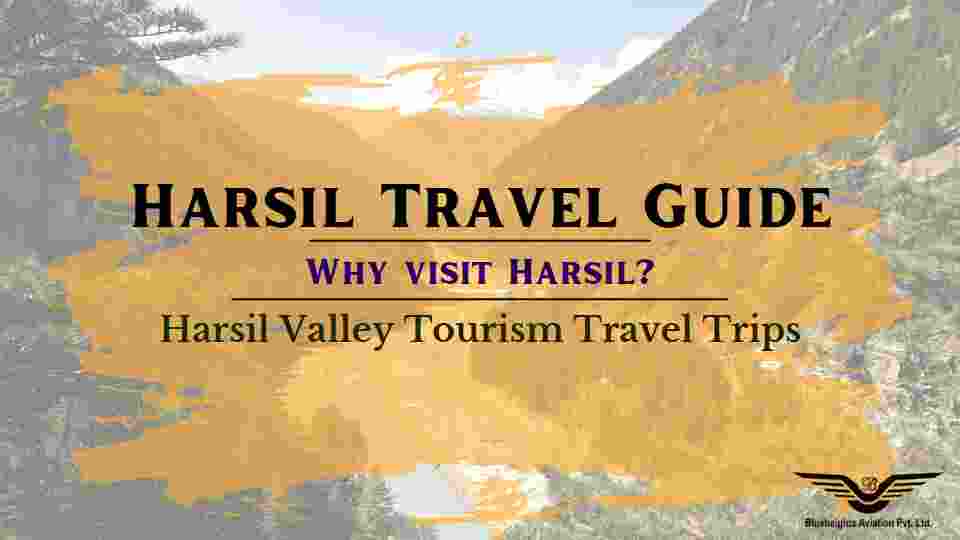 Guide to Harsil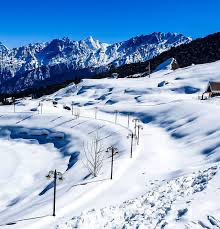 Uttarakhand

Discover the Beauty of Dehradun, Uttarakhand
Your Private Charter Journey Starts Here
Subscribe and we'll send the best deals to you