PRIVATE JET PRICE INDIA
Discover amzaing places at exclusive deals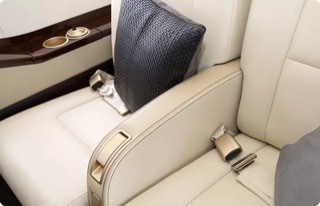 Explore the most luxurious Private Jet Charter Plane services - Blueheights aviation
Your wait for the world-class charter service is over as Blueheights brings you the epitome of luxury and comfort with its premium charter plane services. To extend exemplary private jet services to our esteemed clientele, BlueHeights Aviation always focused on safety and reliability.
If you are aspiring for the best in the industry, the customized charter flights India by Blueheights are at your doorsteps to cater to all your needs. Whether it's Chardham Yatra by Helicopter or an important business trip.
If you are aspiring for the best in the industry, the customized charter flights India by Blueheights are at your doorsteps to cater to all your needs. Whether it's Chardham Yatra by Helicopter or an important business trip.
DELHI |MUMBAI |BENGALURU | HYDERABAD | DUBAI |EUROPE |USA
Call for book an order:
+91 99995 06969
Are you looking for the outstanding services for a Private Jet in India?
Blueheights is the one-stop for all your private chartering jet, executive airlines, and private helicopter services requirements. Be it a spiritual journey of Do Dham Yatra by helicopter or a private leisure trip with your loved ones, charter flight India with Blueheights Charter Services ensure the best of services to maximize your time efficiency.
We are happy to serve you, your family and friends to make your travel a memorable affair. We understand your privacy concerns and offer private jets in India with complete anonymity and confidentiality to our clients.
Our focus is on minimizing the flying time to help you out in making most of your time. We offer the flexibility of arrival and boarding just a few minutes before the take-off to cut down your journey time.
Enjoy superb in-flight luxury by booking private jet charter India with us with your own choice of cuisine!
Our safety standards
With high safety standards, we ensure strong safety and security for our passengers. Our fleet undergoes checks frequently to comply with the safety specification and meet stringent global maintenance. We adhere to international safety standards to extend the highest safety in flights.
With abundant flying experience, we have cost competent ground staff to ensure a personalized flying experience. Our professional services are meant to deliver an exceptional traveling experience to our exclusive guests.
We are proud of adopting the best safety and security services in the industry and have been certified by the aviation audit firms.
Crew Experience
Our qualified pilots are well-experienced with the considerable cockpit experience. We offer the tailor-made solution to your schedules, your plans, and your requirements with our years of experience. All our pilots focus on 'one type of aircraft' to attain a better proficiency for every private jet charter India.
Aircraft Management Services
We also believe 'Time is money'; hence, we assure the shortest possible time for your travels so that you can employ time more productively. It is the reason why most of the business executives,politicians,vvips and CEOs love to charter our services.
Inflight Services
We pay attention to every minute detail to deliver the best inflight services. From a professional flight attendant to an articulate chef at your service, we left no stone unturned in making your journey world-class. Designed to deliver ultimate luxury, our private jet India offers the best of sanitation, food with abundant vegan options, rejuvenation, and sanitation options.
Medical Evacuation
We understand that you might not be prepared for any medical emergency, but we do! We assure the best care of your loved ones and wish you good health. We provide air ambulance services in India.
Lowest Price Guarantee
Our customized travel plans intend to deliver maximum possible benefits by saving you considerable time and money. We aim at providing worth for every penny you spend!
Highest Quality Standards
We assure the highest quality standards and world-class services to our esteemed clientele. When it comes to comfort, privacy, luxury, connectivity, or any other aspect of your traveling, we deliver only BEST!
24X7 Customer Support
We are glad to hear from you and address all your queries! Our dedicated team of experts is willing to serve you round the clock. Feel free to raise your concerns to receive satisfactory answers.
Known for the best charter helicopter services in India, Blueheights Aviation is a leading private jet India company. With over seven years of aviation experience, this is one of the sought after charter services in India, boosting a long list of esteemed clientele.
Explore the best of private jet charter India services and enjoy a journey like never before!
A Detailed Guide to Pricing for Private Jets in India
If you're looking to fly in ultimate comfort and luxury, private jets can get you where you need to go quickly, safely and securely. But with so many options on the market, it's important to understand the costs associated with private jet travel in India before making a commitment

Factors That Affect the Price of Private Jet Charter in India.
One of the biggest factors that affect private jet charter price in India is the size and type of aircraft. Larger jets typically require more fuel and crew, so if you're looking for a more cost-effective flight option, booking a smaller jet is a great way to save money. Additionally, private jet charters in India may vary depending on the flight duration and other requirements such as catering services or special requests.
Understanding Base and Consecutive Rate for Private Jets.
When it comes to understanding the cost of private jets in India, it is important to understand the difference between base and consecutive rate. The base rate includes airlift charges for one-way flights, such as fuel, crew and taxes. Meanwhile, consecutive rates include additional charges for return trips or round trips that have multiple legs. This means that if you are travelling from New Delhi to Mumbai and returning back within 24 hours then consecutive rates may be applied instead of regular one-way rates.

How to Save Money on Rental of Private Jets in India?
If you are booking a private jet for multiple legs, then opt for the consecutive rates to get good deals. Many charter companies offer discounts and flexible packages for frequent flyers. If your company has an employee travel policy, you may be eligible for an additional discount. For example, some companies offer discounted prices for off-peak hours of the week or months. Additionally, speaking to the charter companies directly can help you gain insight into exclusive rental rates that might not have been advertised online.

Common Mistakes People Make While Booking a Private Jet in India.
One of the most common mistakes that people make while booking a private jet in India is not adequately researching their charter company. It's important to do your due diligence and compare different charter companies to find the best services at the best price. Make sure you review pricing, flight routes, customer service ratings, aircraft safety protocols, and other details before making a booking decision. Additionally, don't be afraid to ask about discounts or promotions - many charter companies are happy to offer special deals!
Contact a Specialist for Rate Comparison and Deal Negotiation.
If you're looking for the best possible deal for a private jet rental in India, then it's worth seeking out a pricing specialist. A pricing specialist can easily compare rates from multiple charter companies to ensure you find the most competitive prices. They are also well-versed at negotiating deals on your behalf - meaning they could potentially save you even more money! Remember: getting an experienced professional to help with this process could be well worth it in the long run.
Our Services
What We Provide
FAQS
Frequently Asked Questions
Depending on the distance travelled, number of passengers, and the type of plane you choose, the pricing of a private jet flight cost varies. Traveling with a larger group leads to different pricing. To get the best quotes, call us now!
We have a wide range of different jets to meet your specific requirements. Depending on your travel needs, we have different types of Jet to offer for charter as: • Entry Level jets • VIP Airlines • Light Sized Jets • Heavy Jets • Ultra Long Range Jets • Mid-Size Jets How does private jet charter work? You can schedule your private jet via Charter Company. These charter companies either have their own fleet of aircrafts or they rent from other companies. As you have a freedom to choose schedules as per your requirements, you need to connect to the respective charter company with your detailed requirements. Unlike 'empty leg' or 'commercial flights', there are no predetermined schedules
Depending on the aircraft or Jet you use, the luggage capacity varies. It is essential to connect with your travel agent if you have heavy luggage. Tentatively, a light jet can carry up to 6 passengers and allow 6 luggage with an average of one Luggage per person. On the other hand, a large Jet can take up to 12 passengers with 20 luggage. Each Luggage has a standard weight of 23 kg or 50 lbs.
No! With many players in the market, Charter Private Jet is available at the most competitive prices. You can get many options suiting your budget or at par with the pricing of first-class flights or commercial flights. Group travel is your best deal where you can divide the flight cost.
Yes, you can enjoy mocktails on your trip via Private Jet. However, in India Alcohol is not permissible on board for domestic sector while alcohol is served for international sector.
The numerable benefits offered by a private jet makes it an undisputed choice for the business travellers. You get an excellent experience with boarding a private jet as you escape the long queue and complicated boarding process.
Generally, on small aircraft, there is no flight attendant required. But if you are flying in a group of 10 or more, then a flight attendant will be available on board to assist you.
Private flying allows you to make the most of your time. It gives you the privacy, convenience, and freedom to conduct business meetings, work efficiently, and relax before reaching your destination. Private jet charters can fly to smaller airports closer to your destination.
You need to fill up the quotation form to proceed with booking the private Jet with Blueheight Aviation. One of our representatives will get back to you and enquire about the date of the flight, several passengers, etc., to give you the best package depending on your requirements.
Charter service is an agreement between a group of people to use a vehicle for a specified time and a detailed itinerary at a fixed rate. A private charter, by definition, is private. It means that the whole aircraft is rented or chartered and that no individual seats can be sold to anyone else. Except for FAA disclosures, the details of each flight are private.
Here are some of the benefits of traveling by a private jet charter. It is the most convenient way to travel and deliver you the numerable benefits as follows: Higher convenience Greater Privacy Customization with meal and services No crowded airports Greater Comfort Higher flexibility with Schedules
Well, you can expect to pay roughly 2 lakh per hour on average for this low-cost private jet service like Cessna Citation II. It can go as high as 4 to 8 lakh for an aircraft like Dassault Falcon 2000/Falcon 8X. If you are looking for an affordable jet charter, consider Turboprops that will cost you between 1,15,000 to 1.5 lakh.
Yes, a Private jet charter gives you a facility to take your pet(s). But you need documentation in prior before taking your pet on board. To make the necessary arrangements, you must inform the trip coordinator. It is worth noting that in India, pets are allowed in cage only.
Yes, you are allowed to smoke on a private jet. But you should inform the aircraft operator in advance so that they can make the arrangements to avoid discomfort to other co-passengers if you are traveling in a group.
Yes, many private jets come with a wi-fi connection facility. It is advised to inform your operator beforehand so that they can arrange only those private jets which have a Wi-Fi connection facility.
Depending on the size and type of aircraft, the facility of the comfort room varies. Most of the large private rooms have a comfort room facility.
Empty leg refers to those flights in the aviation industry that do not carry any cargo or passengers. These flights generally return from their chartered destinations with no passengers. It is also known as a one-way flight, ideal for people with flexible schedules. It is a great way to save money on a private jet charter for your corporate events, family vacation, or any upcoming meeting in another city, state, or country.
Yes, all the private jets have catering services. But the availability of the catering service depends on the duration and the type of aircraft. Generally, short-duration private charters do not include food services. You can request a meal, but it will cost you additional charges.
We accept payment via Cheque, Cash, and Net Banking. Once you deposit the amount, your private charter services will be confirmed.
Your Private Charter Journey Starts Here
Subscribe and we'll send the best deals to you