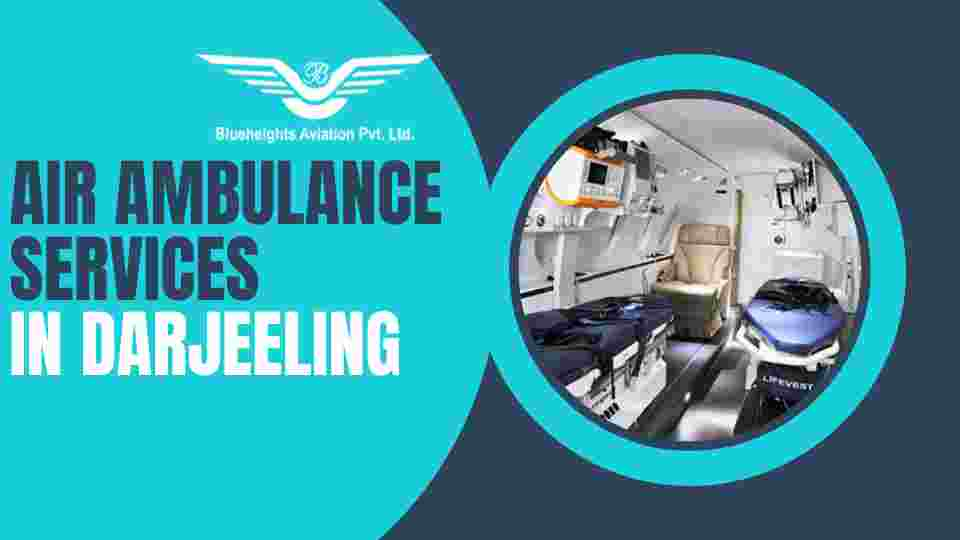 How to Find Air Ambulance Services in Darjeeling
Requiring air ambulance services in Darjeeling can be a difficult task, but the right provider can make all the difference. Here, you'll find everything you need to know about searching for and hiring an air ambulance in Darjeeling to ensure your medical needs are met quickly and reliably.
Research Blueheights Aviation Air Ambulance Services Available in Darjeeling.
Blueheights Aviation is a well-known air medical provider in Darjeeling. They offer a comprehensive range of services, including basic and advanced life support, emergency medical evacuations, charters and transports. With years of experience providing high-quality air ambulance care across India, they are the perfect provider to meet your needs.
Check Out Our Google Reviews from Patients and their Relatives.
Making the decision to use an air ambulance service in Darjeeling is a big one, so it's important to make sure you're choosing the best provider for your situation. One great way to do that is by reading reviews from previous patients and their family members. At Blueheights Aviation, we take pride in our reputation as the most trusted air ambulance service in the region. We invite you to check out our Google reviews 4.8*/5.0* from those who have used our services and see how we can meet your needs.
Compare Prices and Payment Models Offered by Blueheights aviation
Once you've read reviews and identified a few potential air ambulance providers in Darjeeling, the next step is to compare pricing models and payment plans. At Blueheights Aviation, we offer various payment options depending on the type of service you need. We accept major credit cards, most insurance carriers, and individual pay arrangements—making it easy for you to budget for your flight costs. Additionally, we provide up-front quotes for our services, so you'll always be prepared for what to expect with our services.
Ask the Service Provider about Any Special Needs You May Require for Your Flight.
Before confirming your flight details with the air ambulance provider, make sure to discuss any special needs you or your loved one may have during the flight. Depending on medical diagnosis, individuals may need medical equipment or services such as oxygen tanks, suction machines, ventilators, electric stretchers, and more. It's important to mention these requirements in advance so that the service provider can provide a full-service experience and ensure a safe and comfortable ride for you or your patient.
Confirm Details of Insurance and Filing a Claim if Needed.
To ensure the best air ambulance service for you or your patient, make sure that insurance plans cover both medical and non-medical expenses related to the flight. In addition, it is important to check if additional payments will be needed from your side, especially in the case of emergency situations. Once the trip has been completed by the provider, they should provide detailed documentation that can help with filing a claim.
Your Private Charter Journey Starts Here
Subscribe and we'll send the best deals to you