Badrinath 10 Most Important Travel FAQs: Blueheights Aviation
Badrinath has always been on the list of devotees for its spiritual blessing and spectacular views. With more and more travellers coming to the region, there are plenty of doubt that many first time visitors have about Badrinath. Hence, we have curated a definitive guide that will help you in resolving all the queries and doubts you have about Badrinath.

Is Travelling to Badrinath Is Safe?
Yes, it is absolutely safe to visit Badrinath. But you should take certain considerations into account certain factors before visiting the place. The yatra season is only for six months and prior booking is recommended due to massive rush. You should avoid monsoon season as the place receive massive rainfall.

What is the Best Time to Travel Badrinath?
Although the Badrinath pilgrimage is seasonal, the doors of temple are opened from May to October. The best time to visit Badrinath is April and May when the temperature is moderate around 18 degree Celsius. As the monsoon progresses, the temperature at Badrinath starts dropping leading to chilly winds and even snowflakes.
Are ATM facilities available in Badrinath?
Yes, Badrinath has number of ATMs located around its main market. However, travellers are suggested to maintain some cash balance with them to avoid any last minute hassle.
What is the Distance Between Kedarnath and Badrinath?
The distance between Kedarnath and Badrinath by road is 218km. However, coming to aerial distance, it is just 41 km.
In How Many Days I need to explore Badrinath?
Badrinath is known for its serenity and immaculate views. If you are travelling by road, you would certainly require more time to travel and the journey will be hectic as well. However, we recommend to travel via helicopter that is the shortest and the most convenient way to travel Badrinath. The minimum time you need to explore Badrinath is 2-3 days. Mana village, Bheem Pul, Vasundhara Falls etc are some of the known places that are known for their historical relevance.
Joshimath, Hemkunt Sahib, Auli, Valley of Flowers and Malari are some other renowned places that are worth visiting when you are out on your tour for Badrinath.
What are the Road Conditions of Badrinath Highway?
There is a highway from Rishikesh to Badrinath that provides direct connectivity. The roads are wide that avoids any congestion during travelling. Although, there are certain zones that may experience some trouble as the construction work is going on. However, you should drive cautiously at the rockfall zones. During monsoon, you neeed to drive cautiously as there are higher chances of landslide.
The best way to travel is using helicopter. It is not just the shortest and the convenient way but also turns out to be the safest way to visit Badrinath. Once you are planning to visit here, preplan your itinerary in advance to avoid last minute hassle.
YOU MIGHT ALSO LIKE: Weather in Badrinath: What is the Best Time to Visit
What Should I Buy In Badrinath?
Ancient coins, local pulses, holy books, puja items, colourful beads, brqacelets, show pieces and aarti booklets are the things you should consider buying in Badrinath.
What is Special About Badrinath?
Situated in the town of Uttarakhand, Badrinath is refered to the abord of Lord Vishnu. It Is one of the significant pilgrimage for Char Dham and Do Dham Yatra. People following Hinduism consider Badrinath as the highly revered pilgrimage that they wish to visit atleast once in a lifetime.
Which God Resides in Badrinath?
Badrinath is the abode to Nar and Narayan Avatar of Lord Vishnu.
Does It Snow In Badrinath?
If you are visiting late October or early may, you may experience little snowfall at Badrinath. The place is subject to massive snowfall from December to March, one of the major reasons why it becomes inaccessible during this time.
What are the Darshan Timings at Badrinath Temple?
In morning the Darshan Timings are 04:30AM - 01:00 PM. In evening, the darshan timings are from 04:00 PM to 09:00 PM.
What Should I Offer at Badrinath Temple?
You can find many shops outside badrinath temple selling prasadam and pooja thalis to offer at temple. There are donation boxes organized by the Badri-Kedar Samiti where you can donate as per your discretion. 'Gupt Daan' meaning secret donation is considered of high virtue in Hinduism where the identity of donor is not revealed.
Which is the nearest airport to Badrinath?
Jolly Grant airport in Dehradun is considered nearest from where all the charter helicopter services to Badrinath are available. Our representative will assist you with boarding and deboarding to make your yatra to Badrinath a comfortable affair.
Which is the nearest railway station to Badrinath?
Haridwar Junction is the nearest railway station to Badrinath which is located almost at a distance of 319 kms. There are numerous trains that connects to Haridwar junction to major cities like Lucknow, Kolkata and Delhi
Is Taxi Service readily available in Badrinath?
Yes! There are many car rental services available in Badrinath. If you wish to visit the surrounding areas such as Joshimath, Mana and Auli. Depending on the distance covered and the type of taxi you require, the charges varies.
How to travel from Rishikesh to Badrinath?
The distance between Rishikesh and Badrinath is around 297 kms. There are various state run buses and private buses that provide services from Rishikesh to Joshimath which is 45 km away from the Badrinath.
Can I Reach Badrinath By Car?
Yes! Although vehicles can go to Badrinath directly but it is not recommended as the road journey to Badrinath is long and tiring. Also, driving too much in the mountains is risky if you are not an experienced driver. The best way to visit Badrinath is to consider the premier Helicopter Services for Badrinath by Blueheight Aviation.
Is there Food and Accommodation services available in Badrinath?
Yes! There are many restaurants and accommodation options available in badrinath. Blueheight Aviation provided end-to-end services by arranging your food and accommodation to make your travel to Badrinath hassle-free.
Badrinath is a wonderful way to explore the nature's serenity and explore the path of spirituality hand in hand. If you are planning to visit this dham any time sooner, call us now to get the best quotes!
You Might Also Like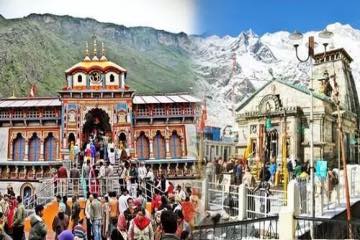 Related Topic
Badrinath Dham Yatra by Helicopter from Dehradun
Auli by Helicopter from Dehradun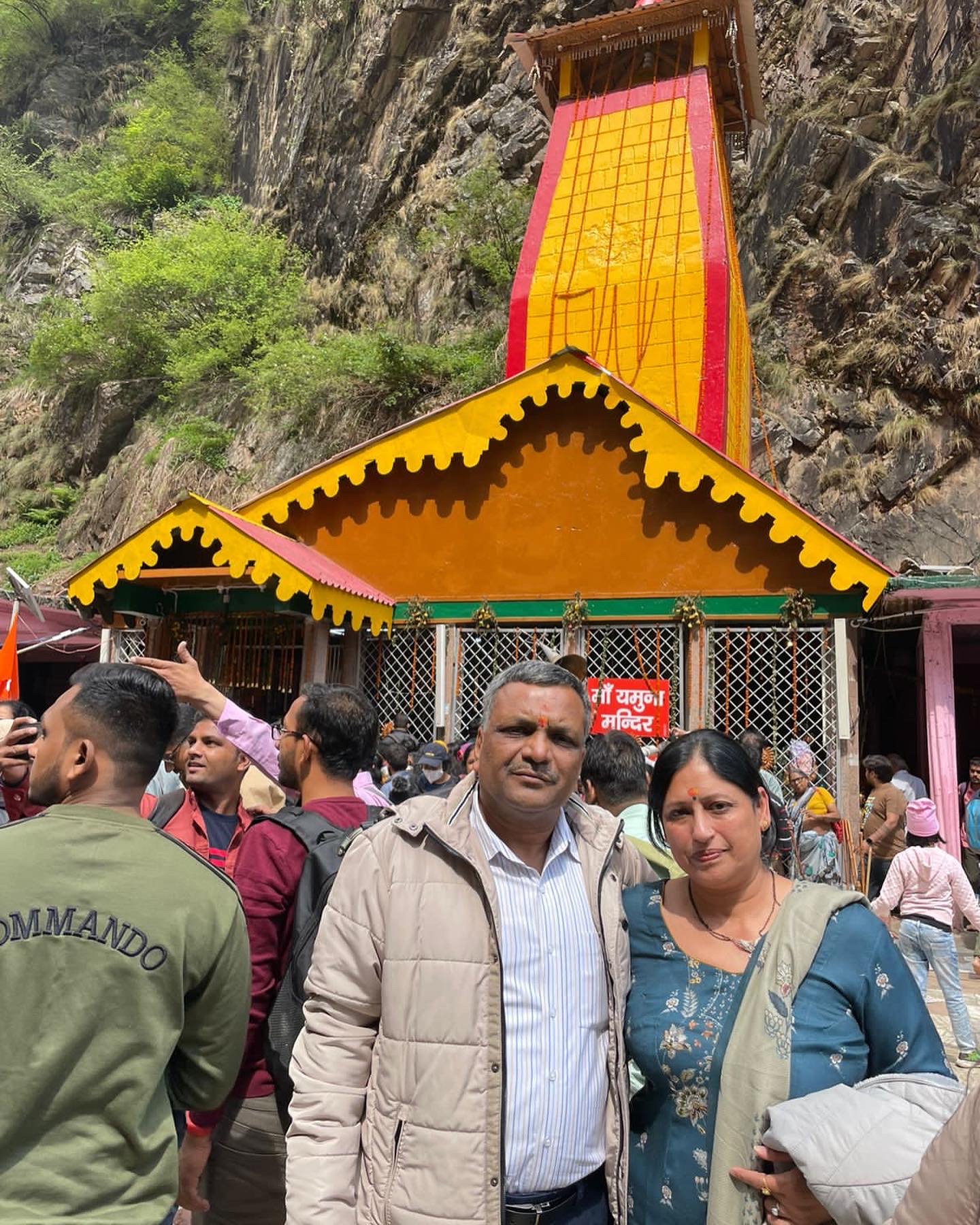 Yamunotri by Helicopter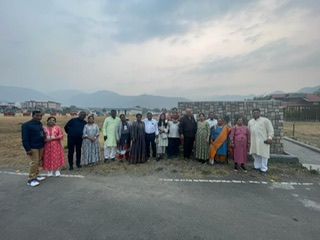 Exploring Gangotri by Helicopter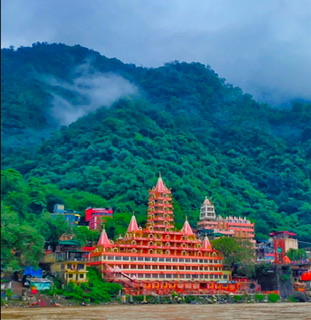 Exploring Rishikesh: A Spiritual and Adventurous Paradise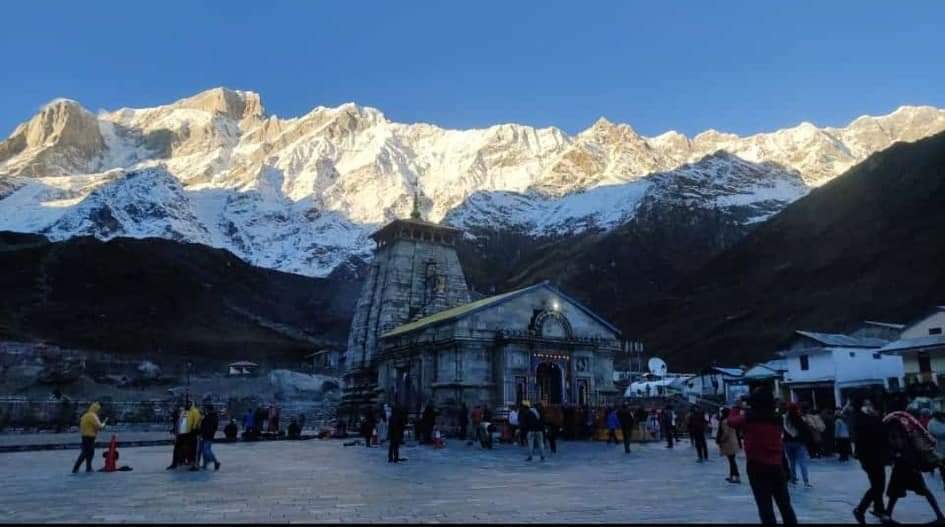 Discovering the Spiritual Tapestry: Top 10 Temples of Uttarakhand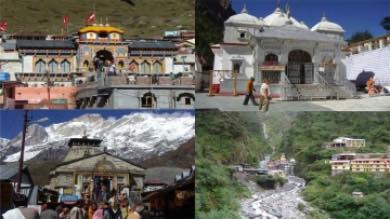 Chardham Yatra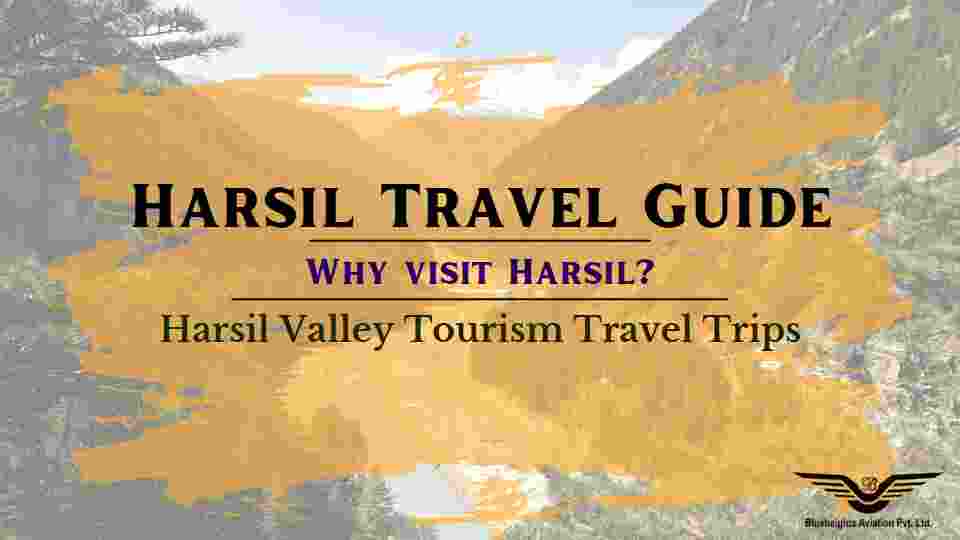 Guide to Harsil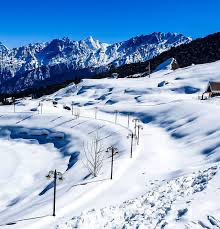 Uttarakhand

Discover the Beauty of Dehradun, Uttarakhand
Your Private Charter Journey Starts Here
Subscribe and we'll send the best deals to you