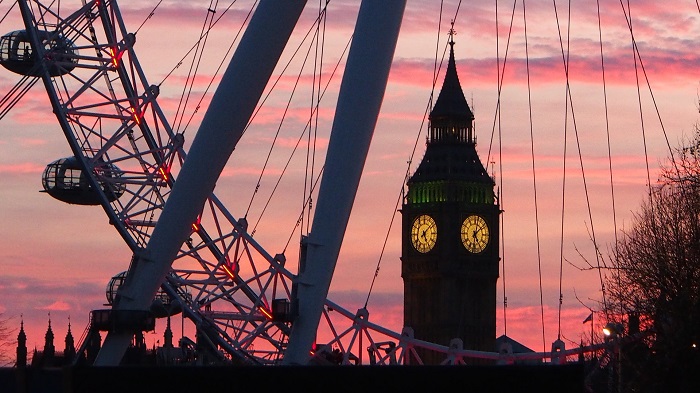 Private Jet Rentals in the UK: Luxury Travel, Pricing, and Top Destinations
The United Kingdom is a hub for luxury travel, and private jet rentals have become increasingly popular among both business and leisure travelers. Offering flexibility, convenience, and unparalleled comfort, private jets are a preferred mode of travel for those seeking a premium experience. In this article, we'll explore private jet rentals in the UK, including pricing, top destinations, popular routes, and the charter costs to international hubs like India and Dubai. We'll also delve into private jet charter options from London, one of the world's busiest private jet hubs.
Why Choose Private Jet Rentals in the UK?
Time Efficiency: Private jets allow passengers to bypass the time-consuming procedures of commercial airports, such as long security lines and boarding delays. You can arrive just minutes before your flight and depart on your schedule.
Customized Experience: From selecting the aircraft type to in-flight amenities, passengers have complete control over every aspect of their journey. Choose an aircraft that suits your group size and preferences.
Privacy and Security: Private jets provide a level of privacy and security that is unparalleled. Discuss sensitive matters, hold meetings, or simply relax in complete confidentiality.
Comfort and Productivity: Spacious cabins, comfortable seating, and in-flight Wi-Fi enable you to work or relax during your journey, ensuring maximum productivity and relaxation.
Private Jet Rental Options in the UK
The UK offers access to a wide range of private jets, catering to different travel needs:
Light Jets: Ideal for short to mid-range flights with seating for up to 8 passengers. Examples include the Citation CJ2 and Phenom 300.
Midsize Jets: Offering more space and range, midsize jets can accommodate 7-9 passengers comfortably. Consider options like the Hawker 800XP and Learjet 60XR.
Super-Midsize Jets: These jets provide enhanced comfort and can carry 8-10 passengers. Options include the Gulfstream G200 and Challenger 300.
Heavy Jets: For long-haul journeys or larger groups, heavy jets can seat 10 or more passengers. Explore aircraft like the Gulfstream G550 and Falcon 7X.
Pricing for Private Jet Rentals in the UK
The cost of renting a private jet in the UK varies based on several factors:
Aircraft Type: Larger and more luxurious jets typically come with higher rental rates. Light jets are generally more affordable.
Flight Distance: Longer distances may incur additional costs, as fuel and operational expenses increase.
Duration: Rentals are often charged by the hour of flight time, so the duration of your trip will affect the total cost.
Additional Services: Special requests, catering, and ground services can also influence the price.
As a rough estimate, light jet rentals in the UK may start at around £1,500 to £2,500 per hour of flight time. Prices can go up significantly for larger or long-range jets.
Top Destinations and Popular Routes
Private jet travelers in the UK have access to a wide array of destinations. Some of the top private jet destinations and popular routes include:
London to Paris: A quick and stylish hop across the English Channel is a popular route for business travelers and those seeking a weekend getaway.
London to Geneva: Private jets provide convenient access to the Swiss Alps for skiing and outdoor adventures.
London to New York: A transatlantic journey often taken by business executives requiring rapid travel between financial hubs.
London to Ibiza: Private jets make accessing this Mediterranean party destination a breeze.
Edinburgh to Dublin: Ideal for travelers exploring the British Isles or conducting business between Scotland and Ireland.
Charter Costs to International Hubs: India and Dubai
Chartering a private jet for international travel from the UK to hubs like India and Dubai is a popular choice among high-net-worth individuals and business leaders. The costs for such journeys can vary significantly based on factors like distance, aircraft type, and specific routes.
For example, chartering a heavy jet for a one-way flight from London to Dubai could cost between £50,000 and £90,000 or more, depending on various factors. Similarly, a private jet charter from London to Mumbai, India, could range from £55,000 to £100,000 or higher.
It's important to note that international flights may require additional considerations, such as customs and immigration procedures, which private jet charter companies can assist with.
Private Jet Charter from London
London is a global private jet hub, with several airports catering to private jet travelers, including London Luton, London Farnborough, and London Biggin Hill. Private jet charter from London provides seamless access to various destinations around the world.
Chartering a private jet from London offers a range of options, from light jets for short European trips to heavy jets for long-haul international travel. London's status as a major financial and cultural center makes it a prime departure point for luxury travel.
In conclusion, private jet rentals in the UK offer an exclusive and luxurious way to travel. While they come at a premium price, the benefits, including time savings, privacy, and comfort, make them an attractive option for those who value convenience and luxury in their journeys. Whether for domestic travel or international adventures, private jets provide a level of flexibility and opulence that's hard to match.
The United Kingdom is Europe's third largest market for private aviation - after France and Germany. Activity is concentrated around London, which is the top city for private jet travel in Europe. But outside the capital there are also many other airports that handle significant numbers of private flights.
Here are some Airports that are popular with Blueheights clients:
Cambridge Airport
Coventry Airport
Newquay Cornwall Airport
Jersey Airport
Birmingham Airport
Inverness Dalcross Airport
Cardiff Airport
Bristol Airport
Liverpool John Lennon Airport
George Best Belfast Airport
Isle of Man Ronaldsway
Your Private Charter Journey Starts Here
Subscribe and we'll send the best deals to you