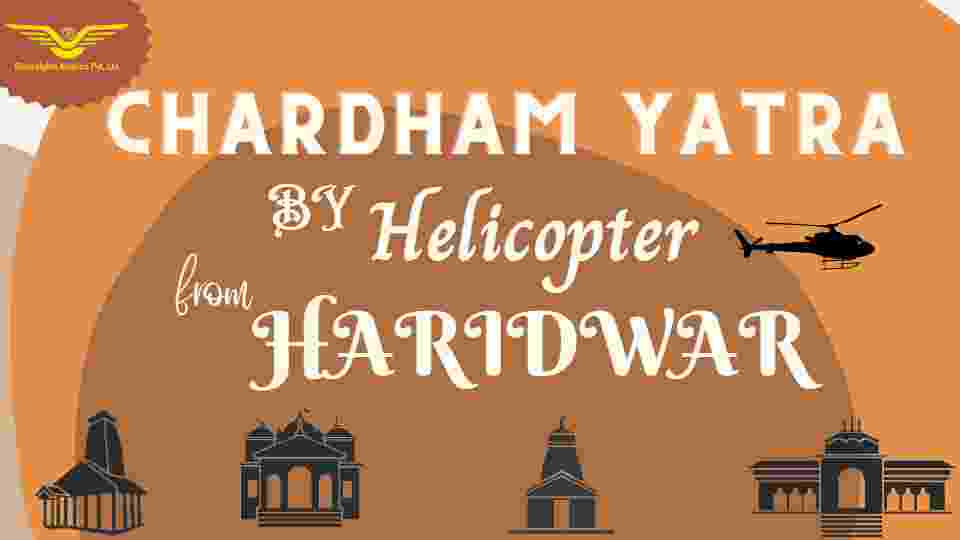 Chardham Tour Package By Helicopter From Haridwar
Haridwar is known as the holy city of India. The city originates in the Vedic period and is believed to be the birthplace of Lord Rama. This place is also considered to be the abode of Goddess Parvati. There are several places to visit in Haridwar, such as Kedar Ghat, Brahma Kund, Sita Mata Temple, etc.
There are various types of tours available in Haridwar. One of them is the Chardham Yatra – a popular pilgrimage tour. This tour covers four sacred sites at Uttarkashi, Badrinath, Gangotri and Yamunotri. These sites are associated with Hinduism and Buddhism.
This tour is ideal for those who want to explore the spiritual side of the country. If you want a religious experience, this tour is perfect for you. It will allow you to witness some of nature's most beautiful sights as well. You can enjoy the beauty of snow-capped mountains, lush green valleys, rivers flowing through the valley, on your way to this spiritual blessings.
Chardham Yatra By Helicopter from Haridwar

Embarking on the Char Dham Yatra By Helicopter from Haridwar is a great way to make sure you see all the amazing sites this pilgrimage has to offers. If you're ready to start planning your trip, here you will find maps and route information as well as helpful advice best prepare yourself for this journey.
If you are looking for a soulful Chardham Yatra beginning from Haridwar, here is the detailed itinerary:
Day 1: Reaching Dehradun From Haridwar
The best way to reach the Dehradun from Haridwar is by train. It takes around 1 hour and 17 minutes to reach Dehradun from Haridwar. Alternatively, you can also book a private Taxi and reach Dehradun conveniently.
The Chardham Yatra by Helicopter starts from Dehradun. You can travel by road as it takes 1 hour 45 minutes from reaching Haridwar to Dehradun. Train is another easy option that takes you from Haridwar to Dehradun in 1 hr 17 mins.
Blueheight aviation offers a complimentary overnight stay to its passengers on the day of arrival at Dehradun.
Day 2: Dehradun to Yamunotri
The holy Dham Yatra will start from the Dehradun to Kharsali Helipad (Yamunotri temple). Travelling between Kharsali Helipad to temple by riding on the back of a horse or riding a Palki is easy. It's a 7-kilometre ride to the temple. After the darshan, the pilgrims return to Kharsali for a visit and a pleasant night's stay awaits.
Program Summary:
Flying to Kharsali Helipad
Kharsali Helipad from Yamunotri temple on the backs of pony, or by Palki
Night stay and sightseeing in Kharsali
Day 3: Yamunotri to Gangotri
The group will have breakfast and will be taking a flight out of Kharsali to Harsil Helipad. From Harsil, we travel by car towards Gangotri temple. The distance is about 30 km. VIP darshan will be offered. Pandit will be available during special rituals. Harsil is a stunning valley with dense forests and lush mountains. Along the way, you will find numerous beautiful places where you can admire the natural beauty and snap photos that will make your trip unforgettable forever. Overnight stay and dinner in Harsil Gangotri.
Program Summary:
The flight takes place from Kharsali to Harsil Helipad
Harsil towards Gangotri temple via vehicle
Stay for the night and have dinner in Harsilor Gangotri.
Day 4: Gangotri to Kedarnath
After breakfast, we head to Harsil Helipad. After arriving, we take a flight to Guptkashi, the helipad. We fly on to Kedarnath from another helipad, which is different from Guptkashi. The pandit will be with the group and take us to the VIP darshan in the Kedarnath temple.
After darshan and pooja, our group will take a flight back to Guptkashi. After lunch, you can take time to explore in the afternoon. Guptkashi is home to the oldest Shiva temples, such as Vishwanath Temple and Ardh Nareeshwar Temple.
Program Summary:
Gangotri to Harsil Helipad
Harsil the helipad Guptkashi
Guptkashi to Kedarnath
Afternoon back to Guptkashi
Staying in the hotel for the night and sightseeing Guptkashi
Day 5: Kedarnath to Badrinath
After breakfast, you will head to the helipad. After that, we travel on to Badrinath after departing from Guptkashi. After arriving at Badrinath Helipad, the group will be transferred to the hotel. After Darshan, the group will be headed for Mana Village, the last frontier of India with China, to visit the Chinese border.
Stay for the night and have dinner in Badrinath
Program Summary:
Going to Helipad
Fly from Guptkashi Helipad to Badrinath Helipad
Afternoon Sightseeing at Mana Village
Day 5: Back to Dehradun
Following breakfast, we will fly back to Dehradun/Haridwar. As we travel around, we can enjoy the breathtaking view over the area. The stunning views of the confluences are eye-candy for those who love nature. We fly over the gorgeous valleys of dense forests. We fly over the 5 confluences like Vishnu Prayag, Nanda Prayag, Karna Prayag, Rudra Prayag and Dev Prayag.
Arriving at Dehradun, drop off at Dehradun Airport for your next destination.
Tour concludes with beautiful memories.
Program Summary
Badrinath to Haridwar /Dehradun Drop off

Blueheight Aviation Helicopter Services For Chardham Yatra:- Points to consider
The passenger shouldn't carry baggage that weighs more than 5 kilograms. The excess weight of luggage will not be accepted on the helicopter.
All children over the age of 2 has a full ticket.
Don't confuse the reporting time and departure time. The reporting time is one hour earlier than the departure time.
The minimum wait time for a traveler is less than 1 hours, based on the conditions of the weather.
The temples are all in high altitudes, so travelers must carry a medical equipment with them.
There is no restriction or other concessions for children or older adults.
Any additional night of stay due to weather conditions will be the responsibility of the guest the hotel.
Our Services reserves the right delay the time of flight due to weather conditions that are not ideal.
Senior citizens and those with disabilities will be given preference
The duration for passenger darshan is not limited but can take minimum 1hr 30 minutes.
The Endeavour's all would be designed to accommodate passengers in groups of their own. It is however not always feasible at all times to split passengers into groups to allow for weight adjustments.
Important Note:
In the event of a flight being was cancelled or changed due to weather conditions technical difficulties, lack of passengers, or other reasons the passengers will be required to travel on their own, based on the package you purchased, a complete refund will be given. If you have any issues with 4 Dham Yatra helicopter services contact us on our support number and our experts will resolve your issue immediately. Do Dham Yatra by Helicopter from Haridwar also available on request.
Once you book Char Dham helicopter services, we will provide the finest services to ensure you have a relaxing and luxurious experience. In line with the increasing demands of our clients, we have a forte in providing the best helicopter services. Our team of experts regularly communicate with our customers and offer an option to rent a helicopter in accordance with their requirements and purchase these services from us at an affordable price.
Our fleet asscess includes 100+ aircrafts as well as helicopters to ensure that no matter your travel requirement, we have the perfect aircraft for you within the shortest time. To enjoy an unparalleled air charter experience, book on with BlueHeight Aviation.
We specialize in the construction of temporary helipads that include all permits from all departments across India for a period of 10 years.
Why Consider Blueheight Aviation for helicopter services for Chardham Yatra?
BlueHeight Aviation offers its clients the most economical and convenient helicopter services. We provide the best service at the lowest price. Our customer satisfaction score is 100%. We have been delivering quality service since 2008. We have earned a reputation as one of the leading helicopter operators in Uttarakhand, Himachal Pradesh, Jammu & Kashmir, Rajasthan, Delhi NCR, Punjab, Uttaranchal, West Bengal and other parts of North East India.
To Know More About Chardham Yatra By Helocopter From haridwar, Call Us Now!
FAQ( Frequently Asked Quetions)
1) What is the distance of Haridwar to Badrinath?
Haridwar to Badrinath air distance is 155km , Helicopter take 50 minutes to reach Badrinath from Haridwar . Where as distance of Haridwar to Badrinath by road is 313.1km .
2) Is Helicopter Booking for Chardham available from Haridwar?
Yes , Helicopter booking for chardham 2023 is available from Haridwar. Passengers can reach to Haridwar via road or train or via flight .
3) What are important temples in Haridwar?
Haridwar is door to Shree Hari . Following are ancient temples in Haridwar -
Sati Kund Mandir
Shri Mata Mansa Devi Mandir
Maa Chandi Devi Temple
Daksha Prajapathi Temple
Gnaga Mata Tempe,
Shri Gita Mandir
4) Which are famous Ghat in Haridwar?
Haridwar is situated on bank of River Ganga . Following are important ghat in Haridwar-
Har ki Pauri
Vishnu Ghat
Chandi Ghat
Ashti Visarjan Ghat
Sati Ghat in Kankhal
Swaminaryan Ghat
5) Which are best hotels in Haridwar ?
Amatra by the Ganges
Pilibhit House Haridwar
The Haveli Hari Ganga
Fortune Park Haridwar
Radission Blu Haridwar
6) What are famous Ashram in Haridwar?
Followings are famous Asharm in Haridwar-
Shantikunj Gayatri Parivar
Shri Ganga Swaroop Ashram
Swami Shanti Praksh Ashram
Vyas Aashram
Harihar Ashram Haridwar
Parmarth Ashram
Saptrishi Ashram
7) Which is nearest airport to Haridwar?
Dehradun is nearest airport available .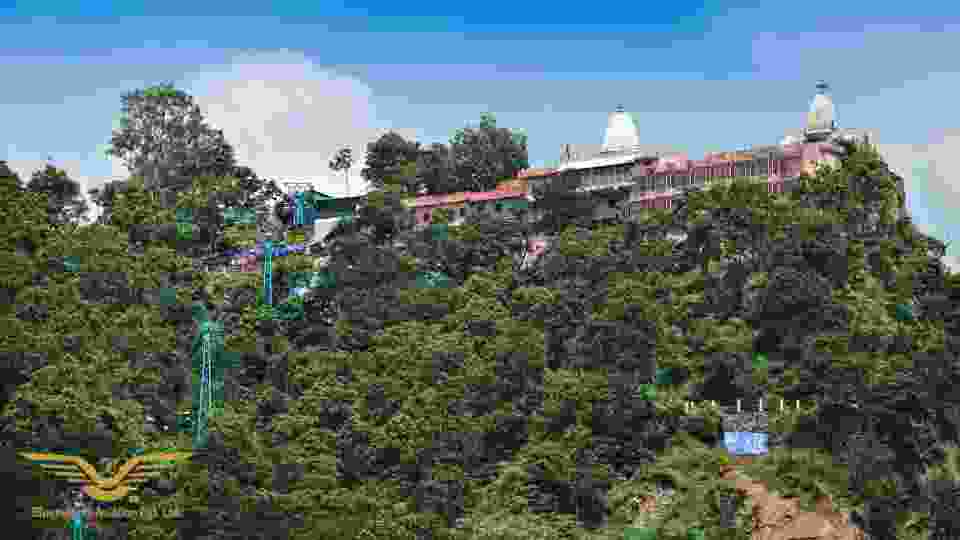 Places to see during Char Dham Yatra from Haridwar
During the Char Dham Yatra from Haridwar, you will be visiting four of India's most culturally important destinations — Yamunotri, Gangotri, Kedarnath, and Badrinath. As each of these sites has its own rich culture to explore, this pilgrimage can be a rewarding experience filled with sightseeing and spiritual perspective. Some of the landmarks to take note of along your journey include Harshil valley , Kharshali village , China border , Nandadevi and Trisul Peaks in Uttarakhand; Vyas Gufa and Shankaracharya Mandir in Himalayas.
Route Information and What to Expect Along the Way
Before you set off, it's important to familiarize yourself with the route of the Char Dham Yatra from Haridwar. You will be travelling in a clockwise direction starting from Haridwar and ending back at the same spot. The journey is roughly 650 km long, which you can cover in three days by helicopter, or eight days by road. Along your way, you will come across many iconic destinations that offer breathtaking views. Expect to visit towns such as Barkot, Guptkashi, Kedarnath, Rudraprayag, Uttarakhashi and Chopta during this trip!

Preparing for Your Trip: What to Bring
It's important to bring all the necessary items when you embark on your Char Dham Yatra from Haridwar. To make sure that you are well-prepared for the trip, pack warm clothes, sunscreen, bottles of water, first aid kit and any personal items you may need during your journey. Additionally, don't forget to carry a bike helmet or an aeronautical headset if you plan to take a helicopter ride.

Accommodations and Safety Considerations
Booking your stay in advance can help to ensure a comfortable and enjoyable trip. Whether you choose a 5-star luxury hotel or more modest accommodation, make sure that it meets all your safety needs. It's also important to have the necessary safety equipment and insurance against theft or loss of items during your Char Dham Yatra from Haridwar. After all, its better to be safe than sorry!

Additional Tips for Making the Most Out of Your Char Dham Yatra
Make sure to create a packing list before you embark on the Char Dham Yatra, so that you don't forget anything important. You should also plan out your daily itinerary in advance, and always make sure to check the weather forecast ahead of time so that you can prepare accordingly. Most importantly, remember to take lots of photographs along the way and savor all those unique experiences offered by this holy journey.
You Might Also Like:
Your Private Charter Journey Starts Here
Subscribe and we'll send the best deals to you