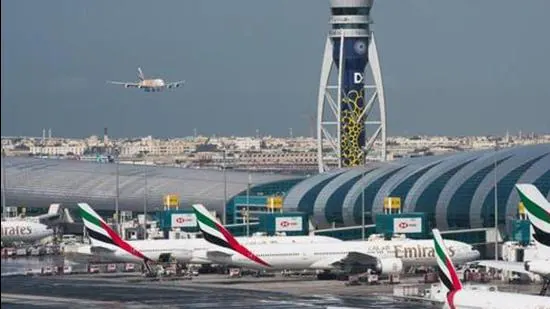 Private jet charter Dubai : Fly to Dubai with Private Jet Charter for the Ultimate Luxury Getaway

Experience the pinnacle of luxury travel with private jet charter to Dubai. From private terminals, five star concierge services and gourmet cuisine, to impeccable hospitality and majestic views, a Dubai vacation is like no other – sure to leave a lasting impression.
Choose Your Jet from mid size jet to ultra long range jet
Choosing the right private jet to Dubai for your luxury getaway is essential. With so many options available, you're sure to find one that suits your specific needs and budget. From midsize jets like Cessna Citation XLS to ultra long range jets like the Global 6000, you can fly in luxurious comfort with maximum speed and efficiency.

Book Your Private Jets with Blueheights Aviation
Make your luxury getaway to Dubai easier and stress free when you book a private jet with Blueheights Aviation. Our team of experienced professionals will assist you in finding the perfect jet and make sure the booking process is smooth and hassle-free. We'll also help you find the best hotel, restaurant and sightseeing options for your needs and provide personalized catering options on board so you can relax and enjoy your trip in complete indulgence.

Design Your Experience – Pick Catering, Entertainment & Destination Experiences.
When flying with private jet charter, you can completely customize your trip. Choose from a variety of catering and entertainmentoptions to make the journey even more special. You also have the opportunity to select customized destination experiences, such as renting a car or enjoying an excursion on land or sea to get the full experience out of your luxury vacation. Your flight will be tailored specifically for your needs and desires – allowing you to enjoy all aspects of the opulent lifestyle until you reach your final destination.

Private jet from/ to india ( Delhi, Mumbai , Hyderabad, Bangalore)


Experience luxury with private jet charter from India! Fly into Dubai with the convenience of a private jet and get the royal treatment before you even reach your destination. With flights to/from Delhi, Mumbai, Hyderabad and Bangalore – you will easily be able to find the perfect journey for yourself or for a larger group. Enjoy top-notch hospitality services, world-class amenities and unparalleled efficiency. Let us take care of all your needs from the moment you board until you land in Dubai – on your own personal private jet!
Arrive in Luxury and Style – Enjoy Personalized Service at the Airport!
When you charter a private jet to Dubai, you can expect an experience unrivalled by any other transport option. Our professional and experienced staff will personally greet you at the airport and guide you through check in, security and all the other necessary procedures – hassle-free. Enjoy the finest personalized services right from the comfort of your own private jet lounge! Get ready to spoil yourself with luxury and style!

Here are some Airports that are popular with Blueheights clients:
Abu Dhabi Bateen Airbase
Abu Dhabi International Airport
Al Ayn International Airport
Al Fujairah International Airport
Al Zarqa Island Zirku Airport
Das Island Airport
Dubai International Airport
Ras Al Khaimah International Airport
Sharjah International Airport
Umm Al Quwain Airport
Airfields in United Arab Emirates

ABU DHABI INTL (OMAA/AUH)
AL AYN INTL (OMAL/AAN)
AL BATEEN EXECUTIVE AIRPORT (OMAD/AZI)
AL FUJAIRAH INTL (OMFJ/FJR)
AL ZARQA ISLAND ZIRKU (OMAZ/)
DAS ISLAND (OMAS/)
DUBAI AL MAKTOUM INTERNATIONAL (OMDW/DWC)
DUBAI INTL (OMDB/DXB)
NEOM BAY AIRPORT (OENN/NUM)
RAS AL KHAIMAH INTL (OMRK/RKT)
SHARJAH INTL (OMSJ/SHJ)
UMM AL QUWAIN (OMUQ/MUQ)
For Private Jet charter in or from Dubai , email us
charter@blueheightaviation.com
Your Private Charter Journey Starts Here
Subscribe and we'll send the best deals to you