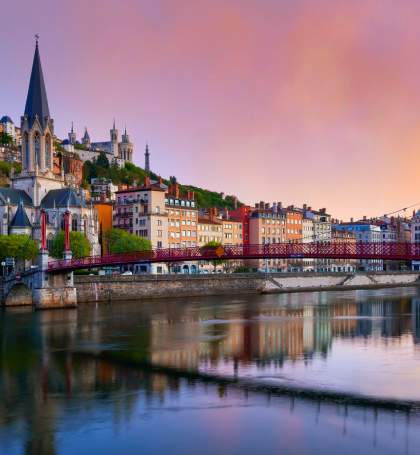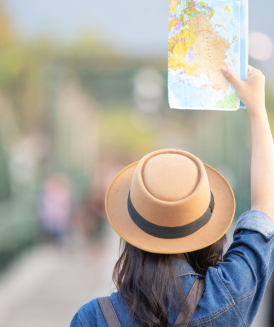 ABOUT US
Make Your Golden Memory With Us!
Blueheights Aviation is a registered private limited company that offers charter helicopter services in India. Founded in the year 2018 by professionals who have more than 15 years of experience in the aviation and airlines sector. Our goal is to offer highly competent ground and uniformed, trained and professional ground handling personnel for meeting the requirements of the clients. We are especially conscious enough to ensure efficient and best quality service.
Call for book an order:
+91 99995 06969
Know when you can hire our services
Whether you want to hire our helicopter for pleasure or business purposes, Blueheights Aviation has all the helicopter services that suit your needs and requirements. We feel privileged to offer comprehensive helicopter and Private Jet Services in India to our clients for a business trip, city tours, premium travel, sports events, weddings and emergency purposes. Having said that the prices vary as per the distance and type of helicopter that you choose.
Types of Services we offer
Following are the types of flights that we provide:
Charter plane
Charter Helicopter
Air ambulance services
Char dham yatra by helicopter
List of services we provide
Private jet and the charter helicopter is rapidly becoming the transport service for the executives. Blueheights Aviation will help you to reach your destination most secure and exclusive way as possible. Following are the services that we provide to our clients:
Char Dham Yatra By Helicopter
Situated in the serene height of the divine Himalayas are four religious destinations namely Kedarnath, Gangotri, Yamunotri and Badrinath are known as Char Dham. Basically, Char Dham Yatra starts from Yamunotri then going towards Gangotri and finally reaching Kedarnath as well as Badrinath. Undoubtedly helicopter is the easiest way to reach Char Dham. Blueheights Aviation helps you to enjoy Char Dham Yatra by helicopter along with a variety of travel packages where our clients can choose according to their requirements.
Do Dham Yatra By Helicopter
Located in Uttarakhand, Kedarnath and Badrinath are the two major religious places in India. Both of these holy Dhams are present in the greater Himalayas. The people who visit these two places are believed to get salvation. However, these places are specifically not easier to reach as there are no road and transportation facilities available. But we are here to provide you the customized Do Dham Yatra by helicopter where you can visit these two places easily and that too in a premium way.
Ek Dham Yatra By Helicopter
Ek Dham Yatra denotes visiting anyone holy place of the Char Dham Yatra namely Yamunotri, Gangotri, Kedarnath and Badrinath. All these four places are very important to Hindus. Generally, pilgrims who want to go for Ek Dham tour plan packages as per their requirements. For a better experience, you can select our customized Ek Dham Yatra by helicopter. By visiting one of these places by helicopter you can save a lot of time. This service specifically beneficial for those who are having a physical disability and are aged.
Private helicopter services
We provide charter helicopter services to our clients for airport transfers, business purposes, holiday tours, events or sports. We are committed to providing the best service at affordable rates along with the customized packages. Whether you go for a holiday trip or a business trip, we will make sure to offer the well-appointed and also the most capable helicopters.
Private jet services
>Blueheights Aviation gives customer's comfort the first priority. We customize the private jets as per your needs. We boast the widest range of advanced private jets that are more spacious. Overall, our private jet services provide security, efficiency, comfort and flexibility. Blueheights Aviation assure you of the best service and attention.
we provide air ambulance services for covid or non covid patient in India and from international destination to/ from India .Our aircraft are equipped with latest equipment for life saving and experienced medical team and crew.
For charter helicopter services and prices, please get in touch with us. We are 24/7 customer support service is ready to help you.
Why Choose Us
Why choose Blueheights Aviation for Private jet & Helicopter across worldwide?
We offer the best charter helicopter and private jet services in the best rate in the market along with the additional services.
Our team ensures luxury flight or helicopter ride experience to our clients because customer satisfaction is one which matters to us.
Furthermore, we design customizable timetable as per the need of clients.p;


The team has a wide range of choice of aircraft from which you can choose your desired aircraft based on your requirement.
Additionally, we have access to remote locations. Whatever your requirement is, we will help to reach you to destination hassle-free.
Private jet rental , air ambulance services, Chardham yatra by helicopter, charter flights, charter helicopter services and other flight services offer 24*7 customer service which ensures that you enjoy the seamless flight experience.
Your Private Charter Journey Starts Here
Subscribe and we'll send the best deals to you