Places to See In Kedarnath
Kedarnath is one of those destinations which attracts millions of devotees every year. Located in Uttarakhand state, it is a popular pilgrimage site for Hindus. This place is known for its serene beauty and lush green surroundings. There are many temples here, and some of them date back to the 9th century AD. Apart from these, there are several interesting places to see in Kedarnath. Here we bring you a list of such places.
1.Vasuki Taal
Vasuki Taal is the famous Kedarnath lake at a great altitude of 14,200 feet above sea level. This sweet water lake is around the blooming views of Brahma Kamal, offering divine views. According to Legend, Lord Vishnu bathed in this lake on the auspicious day of Raksha Bandhan. Thus the lake got its name Vasuki. Trekkers returning from Kedarnath generally spend a night at Vasuki Tal. The trek to this lake is moderately difficult, starting from Gaurikund. You may also choose a pony ride until Kedarnath if trekking is not your tea. Vasuki tal is 24 kms from Gaurikund and 8 kms from Kedarnath.
It is located in Kedarnath Wildlife Sanctuary.
2.Gandhi Sarovar

Witness the crystal clear water at the Gandhi Sarivar Lake, also known as Chorabari Bamak Glacier. It is situated at the astounding height of 3.900 mts above sea level at the foot of Kedarnath. You must complete a trek around 4 km from Kedarnath to reach here. Through virgin deodar and oak forest, you will enjoy the refreshing views of Himalayan Peaks. Reaching here in the morning is best as the climatic changes here are frequent. There are no local food stalls available here. Hence you must take food along.
3.Rudra Cave
Located just 1 km from Kedarnath Temple, Rudra Cave is a stone underground meditation cave that Garhwal Mandal Vikas Nigam maintains. It can accommodate 1 person. The modern cave offers 1 single bed with bedding, an attached washroom with a geyser, a SIP phone connected, and a heater. You can witness both Bhairavnath Temple and Kedarnath Temple from the cave.
4.Sonprayag
Prayag in Sanskrit refers to Confluence, and hence Sonprayag represents the confluence of two rivers - Mandakini and Basuki delivering its religious relevance. B bathing in this river confluence is firmly believed to wash away all your sins. Located 4 km from Gaurikund and 18 km from Kedarnath, Sonprayag lies at an altitude of 1829 meters.
5.Gaurikund
Located in Guptakashi, Gaurikund is the starting point of Kedarnath and is considered the last road before the yatra begins. It is plushly located on the banks of the Mandakini River. Located at an altitude of 2000 meters, the Gaurikund temple and Gaurikund Lake are important landmarks of the region. The origin of Gaurikund is related to Lord Ganesha.
While taking a bath, Goddess Parvati appointed him as a guard at the entrance. Ganesha stopped Lord Shiva on arrival to enter. Aggressive Lord Shiva chopped the head of Ganesha. On knowing this, Goddess Parvati insisted God Shiva bring back Ganesha to life. Shiva took the head of the wandering head and placed him on Ganesha boy to bring him to life.
With the two prime locations to visit, Gauri Lake and Gaurikund Temple, you will enjoy the plush views of vivid greenery.
6. Triyuginarayan Temple
Known as the capital of Himavat, Triyuginarayan is famous as the venue for the celestial marriage of Goddess Parvati and Lord Shiva. It is believed that the holy fire of their 'vivah-mandap' still enlightens the Triyuginarayan Temple. About 1200 years ago, Philosopher Adi Shankaracharya believed in making this temple with four kunds as - Saraswati, Rudra, Brahma, and Vishnu.
7.Kalimati
Kalimati is a small hillock located about 5 km away from Kedarnath. People believe that this is where Lord Shiva meditated and attained enlightenment.
Himalayan National Park is situated about 50 km away from Kedar Nath. This park covers an area of 2,500 sq km. Most of the animals found in this national park are migratory birds.
8.Syalsaur
Just 160 km from Haridwar, Syasaur is located on the banks of the Alaknanda River. A quaint hill station in Uttrakhand keeps you away from the overcrowding footfall. Spending a few nights while on your trip to Kedarnath will help you attain mental peace away from the bustling cities. It is truly a heaven for bird lovers.
9.Shankaracharya Samadhi
Sri Shankaracharya, known as the propounded of Adwaita Philosophy, established this shrine. It was considered one of the four mathas in the 8th century. Sri Shankaracharya attained nirvana at the age of 32.
10.Kedarnath Temple
Considered one of the most revered sites in Hinduism and an integral part of Chota Char Dham Yatra, Kedarnath is prominent among the 12 Jyotirlingas In India. This temple is dedicated to Lord Shiva - the creator. Due to adverse climatic conditions during the winter months, the deity of god is shifted to Ukhitmath from November to May. The journey of Kedarnath is the way to salvation and Moksha, according to Hinduism. This temple is believed to be reconstructed by the Adi Shankaracharya, while initially, Pandavas built this temple thousand years ago with an enormous stone slab over a large rectangular dias.
11.Chandrashila
It is another prominent place around Kedarnath at an elevation of 3679m. For its amazing adventurous offerings, such as skiing tracks and an excellent trekking range, it is a sought-after destination for people looking for a mix of adventure and spirituality. Interestingly, the Shiva Temple adorns its mountain peak. You can cherish a 360-degree view of Kedarnath valley at this point.
Conclusion:
The main attraction of Kedarnath lies in its serene beauty. It is a perfect getaway from the bustling city life. Kedarnath has much more to offer than one could expect. If you plan an exemplary tour to Kedarnath, don't forget to list the popular places above in your travel itinerary.
Blueheight aviation offers the best Kedarnath Yatra Travel Packages to make your travel hassle-free. To know about the latest discount and deals on Kedarnath Yatra Travel Packages, Call Us Now!
call- 9999506969,9650578989
email us- chardham@blueheightaviation.com
YOU MIGHT ALSO LIKE:
You Might Also Like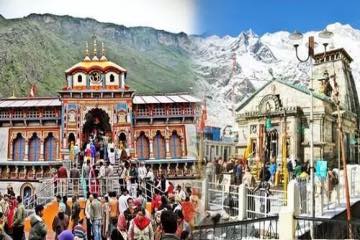 Related Topic
Badrinath Dham Yatra by Helicopter from Dehradun
Auli by Helicopter from Dehradun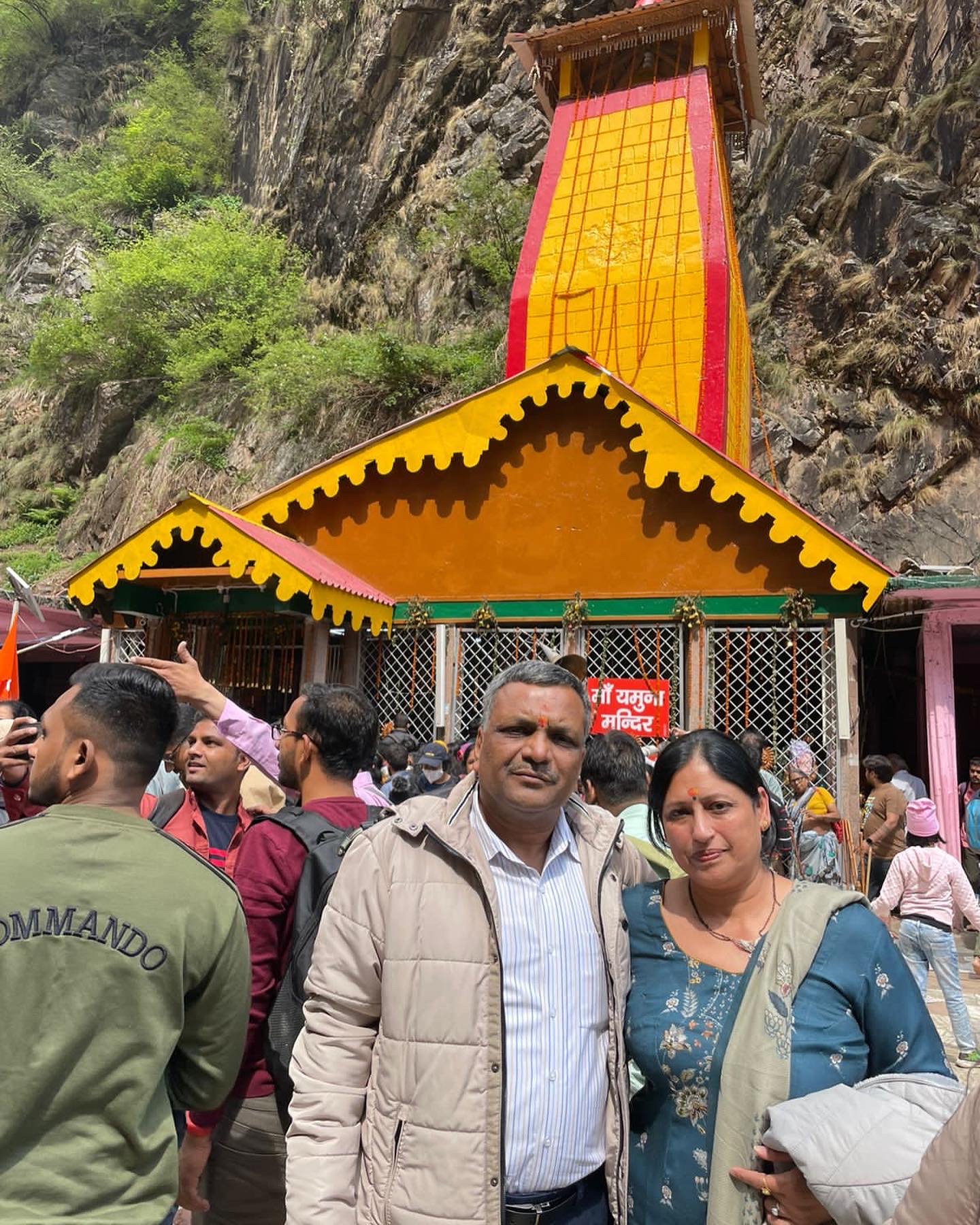 Yamunotri by Helicopter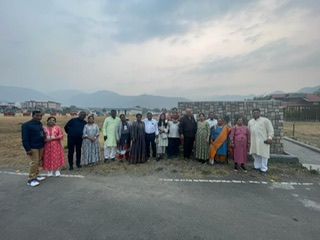 Exploring Gangotri by Helicopter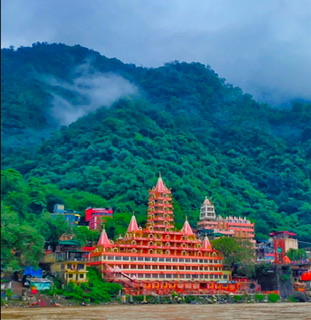 Exploring Rishikesh: A Spiritual and Adventurous Paradise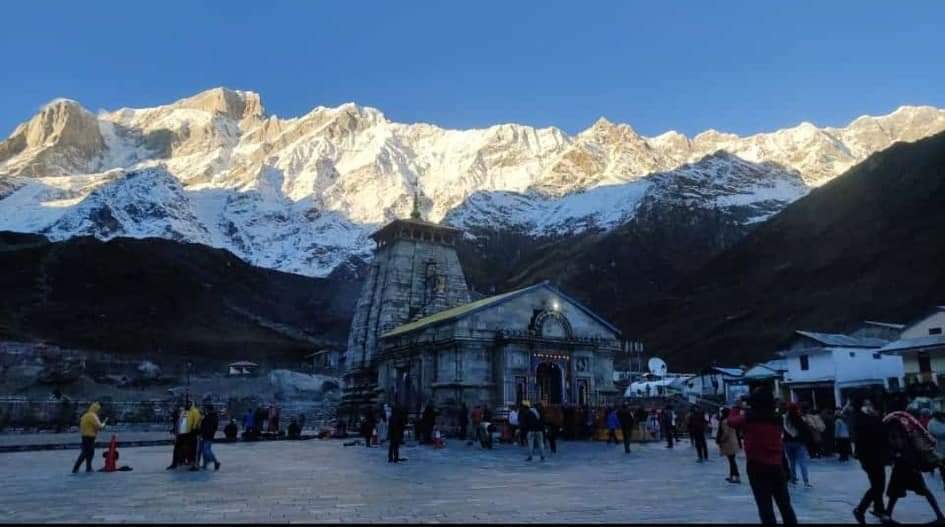 Discovering the Spiritual Tapestry: Top 10 Temples of Uttarakhand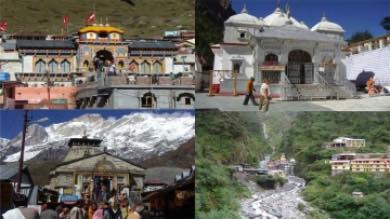 Chardham Yatra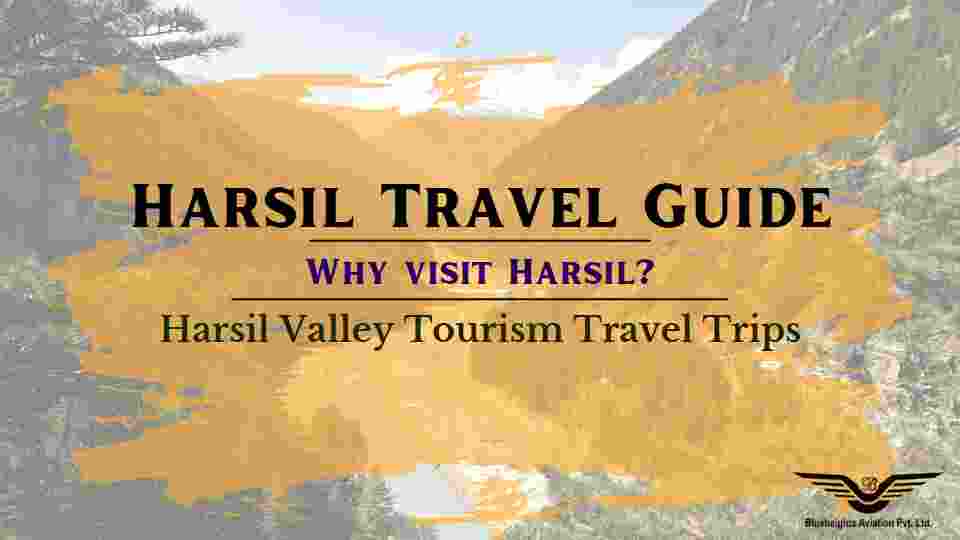 Guide to Harsil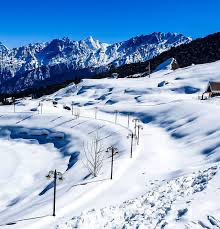 Uttarakhand

Discover the Beauty of Dehradun, Uttarakhand
Your Private Charter Journey Starts Here
Subscribe and we'll send the best deals to you