A Comprehensive Guide to Harsil
Explore the beauty of Uttarakhand and its peaceful environment with a visit to Harsil!
Located in the famous Garhwal region of the Himalayas, Harsil is perfect for nature lovers and adventure seekers. This picturesque village in Bhagirathi Valley has an abundance of breathtaking scenery, wild animals, flora, and fauna that captivate even the seasoned traveller.
There are plenty of places to explore, from lush green forests to high-altitude meadows. The views from this valley are also truly majestic, with terrace farming, river gorges, small cascading waterfalls, thick oak and juniper trees, snow-capped peaks, and ancient temples that rival any postcard photo.
So, if you're looking for a tropical getaway right at the heart of nature, Harsil is definitely the place! Read on for our comprehensive guide on everything you need to know before planning your trip to this gem of a village in North India!
Geographical Location of Harsil
Harsil is a small town located in the Uttarakhand region of India. It is perched at an elevation of 2623 meters and is known for its proximity to Gangotri. But this little town should be on your list individually for its pristine beauty. The village has apple orchards that stretch for as long as 70 km! That kind of view is not only uncommon but damn near rare!
Surrounded by famous hill towns, Harsil has always been popular as the heli-base for Gangotri for Chardham Yatra by Helicopter. But, the beauty of the place lies in its untouched nature and unspoiled landscapes. Harsil is a small village located in the picturesque valley of Uttarkashi, India. Many trekking trails around Harsil offer breathtaking views of the Himalayas and lush green valleys below.
Apart from trekking, one can also enjoy camping, fishing, and bird watching. The local people are friendly and welcoming, which makes it a great place to explore and experience the culture and traditions of Uttarakhand.
It is situated 72 km away from Uttarkashi and surrounded by dense Deodar trees, and the Bhagirathi River flows through it, adding to its beauty. The migratory birds that visit Harsil during certain times of the year make it even more attractive.
Best Places to Visit in Harsil
Here are the 5 remarkable places one should visit while their visit to Harsil:
Gangotri Temple
The Gangotri Temple is a revered Hindu religious site in India. It is found in the Himalayan peaks, 22 kilometres away from Harsil. There is a longstanding belief amongst Hindu mythology that Ganga was descended to the town's 'Mukhwa' via Gangotri. This beautiful temple boasts a structure built with white granite and stands majestically amongst the snow-covered mountains.
The temple has been a pilgrimage site for centuries and is visited by thousands of devotees yearly. The main shrine houses an idol of Goddess Ganga and is an important pilgrimage site for Chardham Yatra.
Bhagirathi River
The Bhagirathi River is a major tributary of the Ganges and originates from the Gangotri Glacier in Uttarakhand. It flows through Harsil and is known for its pristine beauty. Lush green forests, snow-capped mountains, and terrace farming surround the river.
The Bhagirathi River is also great for fishing, rafting, and other adventure activities.
Mukhwa Village
Mukhwa village is a small hamlet located at a distance of 1 Km from Harsil in Uttarakhand. It is considered the abode of Goddess Gangotri during winter, as the area around Gangotri is prone to heavy snowfall in winter. During this time, the doors of the Gangotri temple remain closed, and devotees offer their prayers at Mukhwa village instead.
The village has temples dedicated to various Hindu gods and goddesses such as Lord Shiva, Goddess Parvati, Lord Ganesha, Goddess Durga, and others. There are several other attractions in Mukhwa village, such as trekking trails, camping sites, and beautiful views of the Himalayas. All these make it an ideal destination for pilgrims who come here to seek blessings from divine power.
Bhojbasa
In the rough landscapes of Uttarakhand, India, Bhojwasa is a stunning destination worth exploring. Located at an altitude of 3,775 meters above sea level, it can be accessed by a 14 km trek that departs from Gangotri. This trek progresses through harsh terrains next to the Bhagirathi River, and it is in Bhojwasa, where the final stopover on the way to the sacred Gaumukh Glacier can be made. Situated 5 kilometres before Gaumukh Glacier - considered the origin of the Ganges river - Bhojwasa makes for a peaceful and beautiful area to stay in.
This stunning location offers idyllic views of Bhagirathi peaks (6,856 meters). It's enveloped by verdant forests and snow-capped mountains, making it a great place for adventurers and nature enthusiasts.
Dharali
Dharali is a beautiful hamlet located 3 Kms away from the town, on the banks of River Ganga. It is known for its lush apple orchards and pine trees that bound the village with serenity. The Shiva Temple is one of the prime attractions in Dharali, and it draws many devotees from nearby areas.
The village has a peaceful atmosphere and is an ideal place to spend quality time with family and friends. There are several activities here, such as trekking, fishing, bird watching, etc. The locals are friendly and welcoming, making visiting this place even more enjoyable. The scenic beauty of Dharali is simply breathtaking and it will surely leave you mesmerized.
Barkot
Barkot is a beautiful hill station in the Uttarkashi district of Uttarakhand state. It is located at an elevation of 1,220 m above sea level and is a popular destination for tourists from all over the country. The majestic Banderpoonch peak and other massive peaks of the Himalayan range are distinctly visible from Barkot, making it an ideal holidaying and adventure destination.
The place offers many trekking excursions that will take you through some of the most breathtaking landscapes in India. The gushing water of the sacred Yamuna River adds to its beauty and charm. Apple orchards dotting the landscape make it even more picturesque. Barkot is also located 49 km from the holy Yamunotri Dham, making it a great pilgrimage spot. With its stunning views, lush greenery and serene atmosphere, Barkot will surely leave you with unforgettable memories!
Sattal
Sattal is a beautiful confluence of seven freshwater lakes, many migratory birds and an abundance of natural beauty. Located 1370 meters above sea level, the area is a paradise for nature lovers, bird watchers and photographers. The seven interconnected lakes are named Ram, Sita, Lakshman, Panna, Naldaymanti Tai, Sukha Tal and Bharat. The shores of the lakes are covered with pine and oak trees that provide a peaceful atmosphere to enjoy the serenity of nature.
The best part about Sattal is that it provides an escape from the hustle-bustle of city life. It's a great place to relax and unwind while soaking yourself in the beauty of nature. Bird watchers can spot many species, such as kingfishers, woodpeckers and parakeets. Photographers can capture stunning shots of the majestic landscape with its lush green hills and crystal clear water bodies. Whether you're looking for some peace or want to explore nature's wonders, Sattal has something for everyone!
Gangnani
Gangnani is a popular tourist destination in the Harsil region of Uttarakhand, India. It is best known for its hot water spring, which attracts visitors from all over the world. The area also offers some of the most spectacular views of the Himalayas, making it a great spot for sightseeing and photography. Gangnani has situated around 25 km from Harsil and can easily be accessed by road or air.
The hot water spring at Gangnani has been used for centuries for healing and relaxation. People come here to dip in its warm waters and enjoy its therapeutic benefits. The area also offers many activities, such as trekking, camping, fishing, bird watching, and more. There are several restaurants and cafes nearby where you can sample local cuisine or relax with a cup of tea or coffee while taking in the stunning views of the mountains.
Kedar Tal
Kedar Tal is a stunning lake in the Himalayas at an elevation of 4750 meters above sea level. It is surrounded by some of the highest peaks in the region, including Thalay Sagar, Jogin 1, Jogin 2, and Bhrigupanth. The lake is a popular destination for travellers looking to explore the beauty of the Himalayan mountains.
Dodital Lake
The Dodital Lake is stunningly beautiful in Uttarakhand's Himalayan region. It is situated at an altitude of 3,024 meters and is surrounded by lush green forests and snow-capped mountains. The Dodital Trek starts from the Bhagirathi valley, which is located at an altitude of 1,350 meters and passes through a mysterious forest before ascending to a lofty height of 4,150 meters to Darwa Top. Along the way, trekkers can enjoy breathtaking views of the surrounding landscape and glimpses of wildlife like leopards and musk deer.
Gangotri Glacier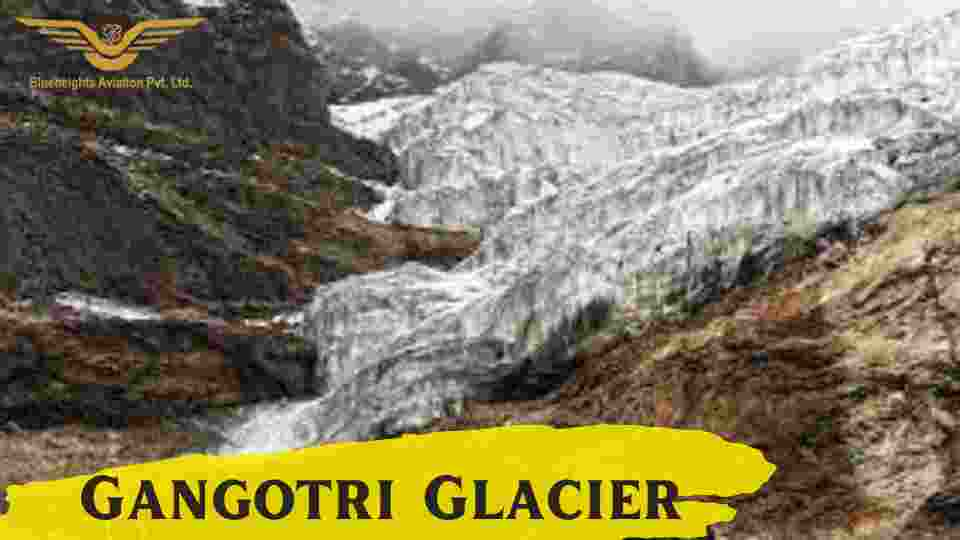 Gangotri Glacier is a holy glacier situated in the Uttarkashi district of Uttarakhand. It is considered one of the most sacred glaciers in India and is the source of the River Ganges, making it a significant site for Hindus. The glacier spans an impressive 4 kilometres in width and 30 kilometres in length, making it a popular destination for trekkers and adventure enthusiasts.
Weather at Harsil
Harsil is a beautiful hill station known for its pleasant weather all year round, making it an ideal destination for tourists and locals alike. During the winter months, Harsil experiences an average high of 12-15 degrees Celsius with lows hovering around 0 degrees Celsius. It is one of the few places in Uttarakhand near Delhi to experience snowfall during this time. The summer months are usually quite warm, with temperatures reaching the mid-20s and enjoyable nights.
Monsoons can be tricky in the hills due to landslides and other natural disasters. Hence, it is best to avoid visiting Harsil from late July to August, as these are the peak monsoon months. Despite this, Harsil remains a popular tourist destination throughout the year due to its pleasant weather and stunning views of nature. Whether looking for a relaxing getaway or an adventure-filled holiday, Harsil has something for everyone!
Tales associated with Harsil
The mythology of Harsil is deeply rooted in the belief that two rivers, Jalandhari and Bhagirathi, were always at odds with each other. The constant fighting between the two rivers caused a lot of destruction to the nearby villages and settlements. To resolve this issue, the residents prayed to Lord Vishnu for help.
In response to their prayers, Lord Vishnu transformed himself into a 'Sila' or stone and placed himself in the middle of the confluence of Jalandhari and Bhagirathi. This act was seen as a sign of peace between the two rivers, which led to the place being named Harshil after Lord Vishnu. To this day, people still believe that Lord Vishnu resides in Harsil as a rock, watching over them and protecting them from further harm.
Best Time to Visit Harsil
Harsil is the perfect destination from June to September, with its mild Himalayan climate providing a cool evening followed by a bright morning. Trekking, camping and bird watching are just a few activities for visitors during this time.
When visiting a hill town, it's essential to wear multiple layers of clothing to adjust for the varying temperatures during the day. If you're visiting during the monsoon season, be aware that there may be issues like landslides which could interfere with your plans.
Travelling Tips for Harsil
If you are planning to visit Harsil, here are some travelling tips to help you make the most of your trip:
• Carry warm clothing, as the temperature can drop drastically at night.
• Avoid visiting during monsoon season as there is a risk of landslides and other natural disasters.
• Pack light and carry only essential items.
• Make sure you have a reliable source of communication in case of emergencies.
Regarding accommodation options at Harsil, there is little variety available compared to other popular hill stations like Nainital or Mussoorie. Instead, only a handful of budget guesthouses with limited facilities are available here. Therefore, make prior bookings, so you don't have any issues upon arrival.
Harsil is an ideal destination for those looking for a peaceful getaway from their hectic lives! Besides services such as a Helibase for Chardham Yatra by Helicopter, this beautiful village is often explored by travellers for its unrivalled beauty.
Related Topic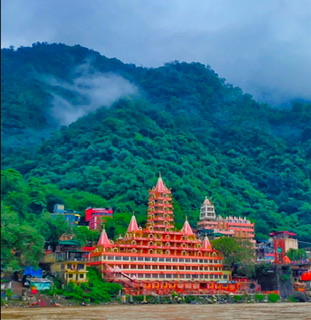 Exploring Rishikesh: A Spiritual and Adventurous Paradise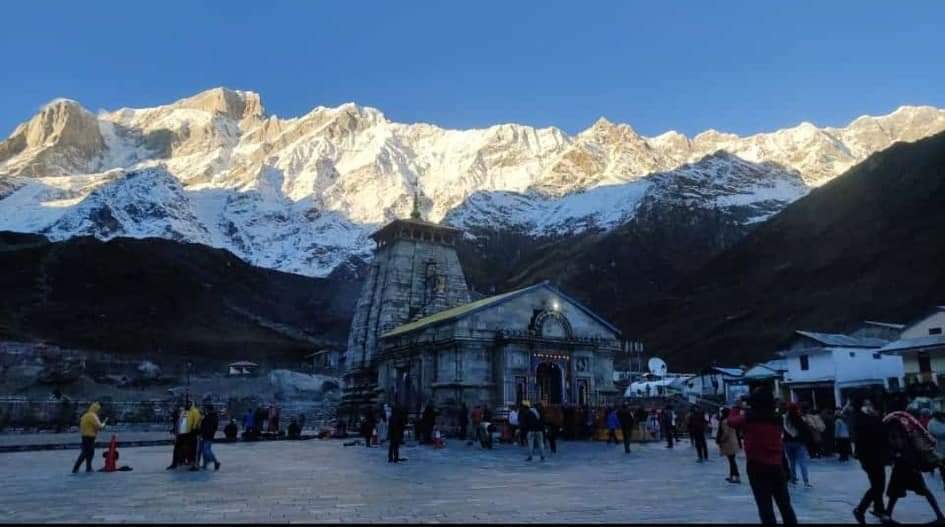 Discovering the Spiritual Tapestry: Top 10 Temples of Uttarakhand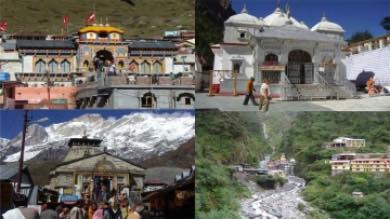 Chardham Yatra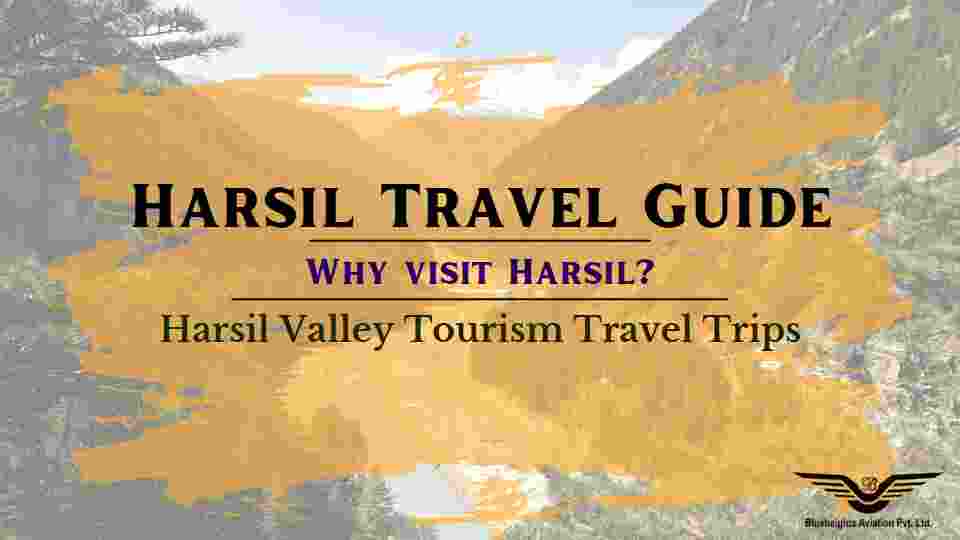 Guide to Harsil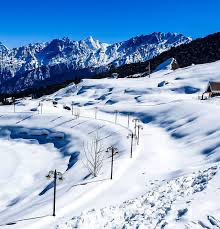 Uttarakhand

Discover the Beauty of Dehradun, Uttarakhand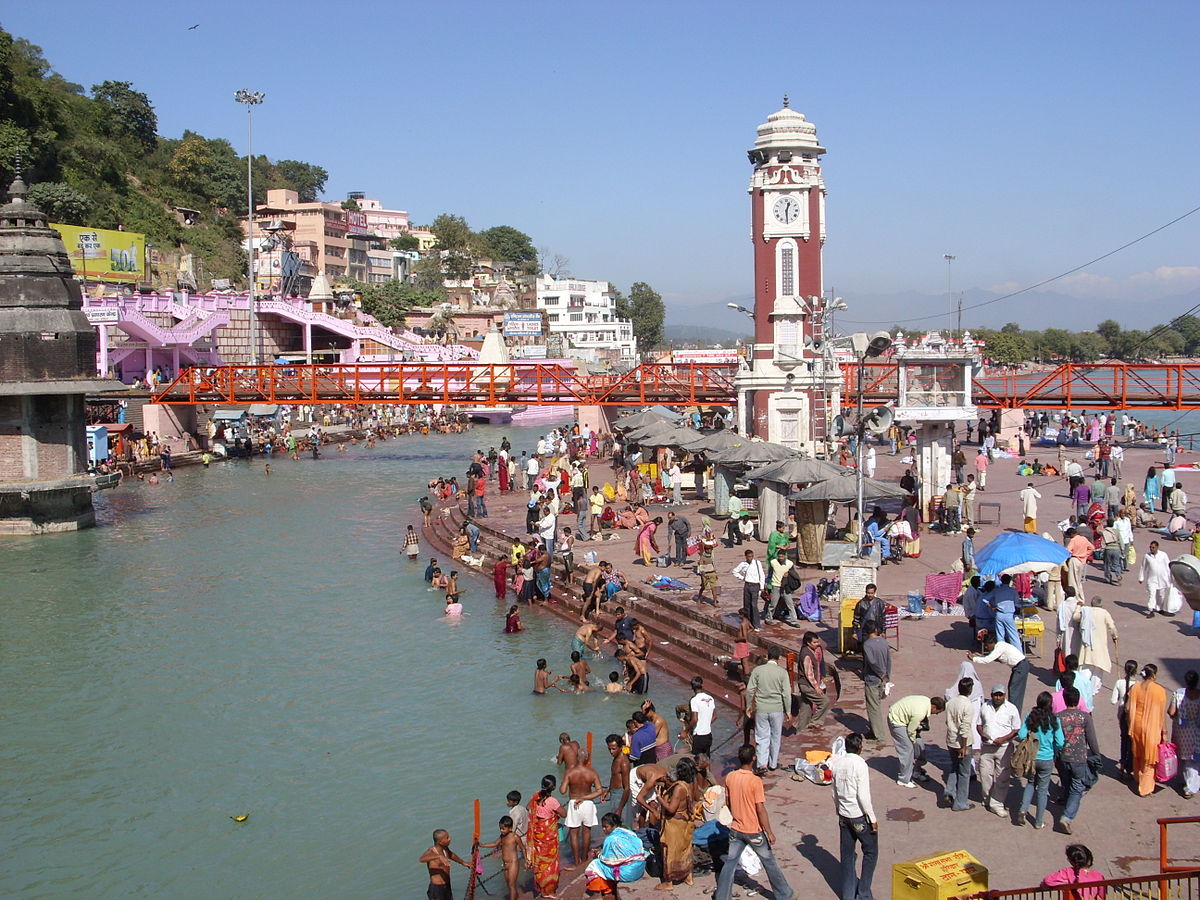 Exploring Haridwar - An Ancient City in India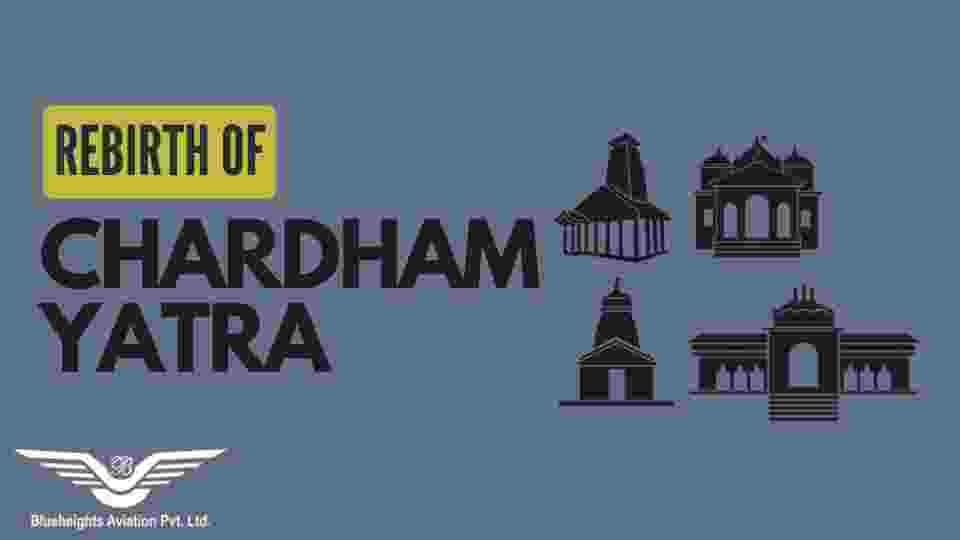 name of chardham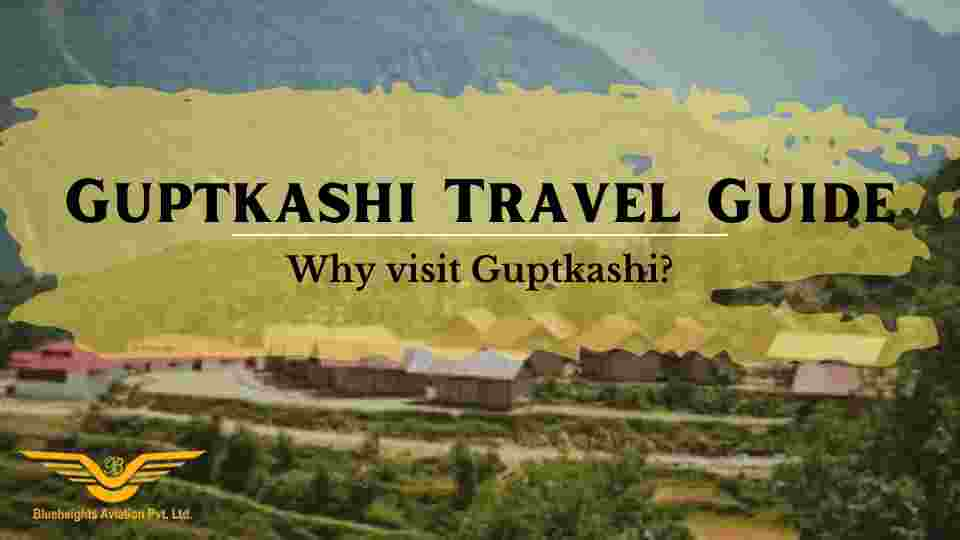 Guptkashi Travel Guide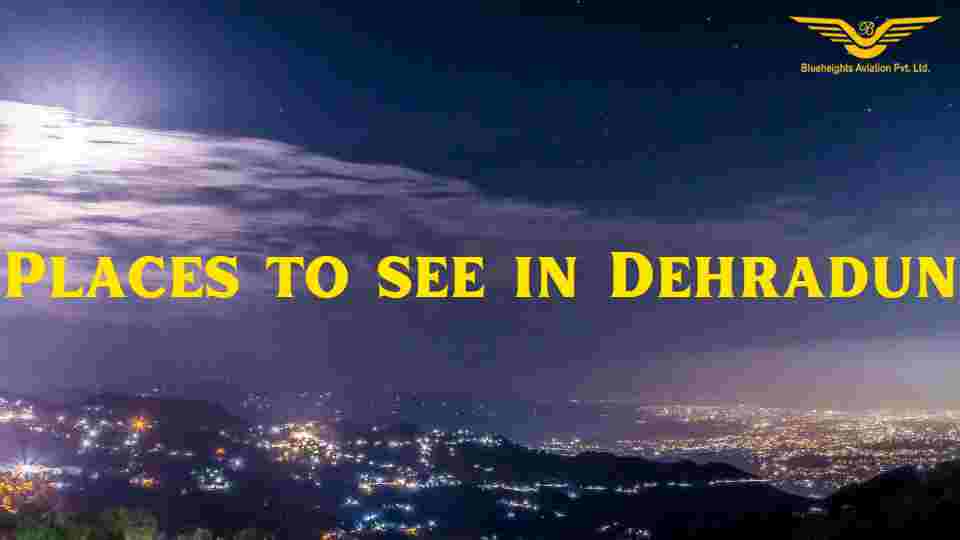 Places to See in Dehradun
Your Private Charter Journey Starts Here
Subscribe and we'll send the best deals to you