Where to Fly on a Private Jet in the US: The Top 5 Routes
Jun 02, 2023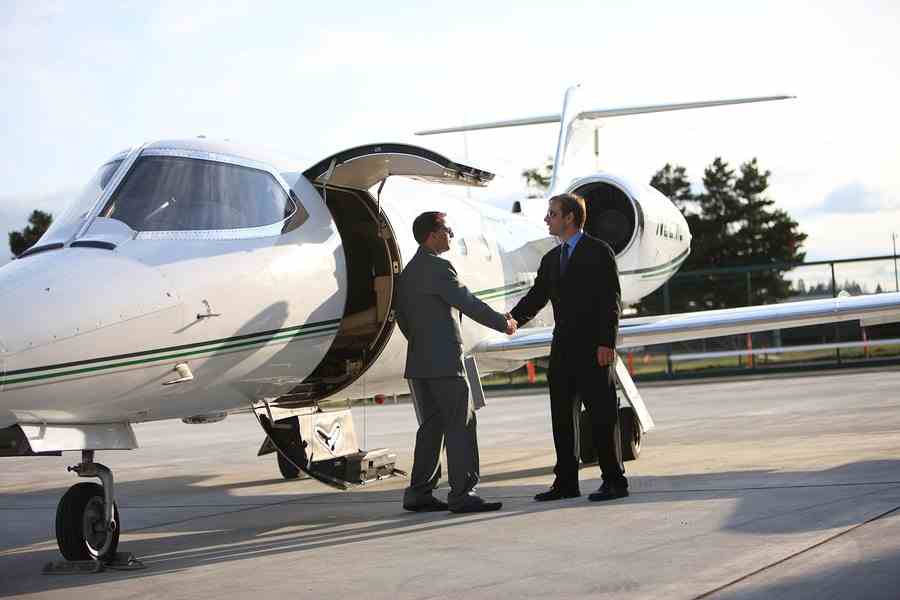 Going on a private jet doesn't have to be all about luxury. Private jets provide access to relaxing and efficient private routes around the United States. Here we outline the top 5 private jet routes in the USA for those looking for a streamlined journey in comfort and style.
Los Angeles to Las Vegas
The route from Los Angeles to Las Vegas is the most frequently flown private jet route in the US. This popular trip is less than a two-hour flight with some operators and is an ideal way to visit Sin City without dealing with all the stress that usually comes with it. With direct flights and beautiful views, taking a private jet from LAX to LAS could be the perfect start to your weekend getaways!
Los Angeles to Las Vegas is the perfect route for those who want to escape the hustle and bustle of Californian life. Not only will you get to avoid long traffic delays, but you'll also be able to enjoy an incredible airborne view of all the sights along the way. From snow-covered mountains and dramatic desert vistas to bright city lights, this private jet route is sure to provide an unforgettable experience. Once you arrive in Las Vegas, you can check into one of the luxurious hotels and immediately start your weekend off right!
San Francisco to Los Angeles
The iconic stretch of freeway that connects these two California giants doesn't have anything on this route! Clocking in at just under an hour, the speedy jet journey gives passengers a unique perspective of the Golden State's most recognizable landmarks. From the mountainous desert east of Los Angeles, to views of San Francisco's favorite spots like Alcatraz and Golden Gate Bridge—you don't want to miss this flight!
With many airports to choose from, your private jet journey can be tailored to get you to your destination of choice. Whether it's business or pleasure, the Bay Area won't know what hit it when you touch down in style and make a grand entrance. As with any private aviation experience, luxury comes as standard—so buckle up for an unforgettable trip in the clouds!
Dallas to Chicago
Make your way from Big D to the Windy City via a private jet for the ultimate travel experience. Traversing 1,400 miles in about two and a half hours, this route offers beautiful views of the American Midwest—including prairies, rivers, farmland and winding roads—allowing you to absorb all that this incredible part of the US has to offer. Chicago beckons!
Along the way, you'll be able to enjoy some of the Midwest's most tantalizing cuisines. Private jet catering options (available once you're in the air) range from classic hearty cuts of beef to regional specialties like grits, pancake & waffle platters and traditional salsas & guacamoles. Make the most of your trip by taking advantage of the private jet's on-board amenities: choose from a selection of fine wines & champagnes, luxuriate with onboard massage treatments and take advantage of state-of-the-art entertainment systems. With Dallasto Chicago via private jet – there aren't any limits!
New York City to Miami
Take a magical flight down the East Coast of America with an amazing trip from New York City to Miami. This route will take you over the Atlantic Ocean, across parts of North Carolina, and down South Florida before you touch down in the Magic City. Taking just over two and a half hours, this route offers stunning views of beaches, lagoons, crystal-clear waters and vibrant green terrain—allowing residents and visitors alike to see this incredible corner of America from a bird's eye view.
During the flight, you will be pampered with world-class amenities. Enjoy a wide selection of exquisite cuisine, superior service and a private atmosphere that is unavailable on any traditional commercial airline. With no lines, automated check-ins or cramped seating styles—private jet routes are becoming more popular than ever for passengers seeking convenience and luxury above all else. Come explore the many wonders of nature from high in the sky as you soar to your next destination aboard a private chartered jet from New York City to Miami!
Miami to New Orleans
Are you a foodie? Then get your taste buds ready for a culinary adventure on this amazing two-hour and 45 minute flight from Miami to New Orleans. This route will take you over the Gulf of Mexico, giving you an unbeatable view of the glittering blue waters and white sand beaches, before landing in one of the most popular and beloved cities in America. With its award-winning restaurants, world-renowned chefs and vibrant culture, New Orleans is an unparalleled destination for gastronomy enthusiasts all around the globe.
But don't worry if fine-dining isn't your thing, because there is plenty more to discover in the Big Easy. In between dinner dates and VIP clubs you can spend time exploring the city's architecture or popping into cozy cafes for a cafecito and a beignet. And with some of the most interesting museums, theaters and music clubs in the country it's impossible to get bored. And since you're traveling by private jet, you can make sure that your journey through Louisiana – from visitations to voodoo shops- is as luxurious and relaxing as possible!
Your Private Charter Journey Starts Here
Subscribe and we'll send the best deals to you