Mumbai to Dubai: Chartering a Jet
Jun 02, 2023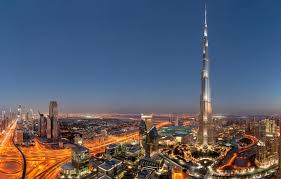 Taking a private jet from Mumbai to Dubai is an unparalleled experience, offering you the utmost luxury and convenience. With spacious and well-equipped cabins for up to 10 people, you can enjoy a private flight with no hassles or delays. Find out how to book this exclusive charter jet experience today!
Choose the Right Jet.
With so many private jets to choose from, selecting the right one for your flight can be an overwhelming task. Consider factors like range, maximum speed, and passenger capacity to determine which type will suit your needs. Check out reviews of various types of jets online and read up on the advantages and amenities they offer before making a final decision.

When booking a charter jet for your flight from Mumbai to Dubai, it is important to carefully consider the craft you select. Finding a plane with the capacity and range to handle your needs will ensure that your journey is smooth and comfortable throughout. The most popular airliner on this route is often the Gulfstream G650, which has an impressive range of 7,500 nautical miles, seats up to 18 passengers, and boasts a maximum speed of 520 knots. Not only is this aircraft luxurious and reliable, but it also offers unparalleled safety features that are sure to make your flight worry-free.

What Does a Private Jet Charter from Mumbai to Dubai Cost?
The cost of a private jet charter from Mumbai to Dubai depends upon a variety of factors, such as the number of passengers, the amenities offered by the jet, and the type of aircraft you choose. High-end, luxurious jets can cost upwards of $50,000 for one-way trips between these cities. However, if you're looking for a more basic jet at an economical rate, then you can find some great deals that may even include additional perks.

The exact cost of your jet charter from Mumbai to Dubai will depend on the factors mentioned previously, as well as an array of specialized services. Depending on the jet charter service you opt for, you may be responsible for paying their hourly rates, landing fees, and additional taxes. Additionally, if you plan to use any special features such as WiFi or catering services during your flight then those costs must also be factored into the total cost of flying. Ultimately, private jet charters can be a great way to experience flying in luxury while avoiding long hours of wait time at airports and long lines at security checks.
Very Light Jet from Mumbai to Dubai: $17,000 to $21,700 — Perfect for short-range weekend couples retreat, jets in this class can seat parties of three to five. Aircraft in this category include the Phenom 100.
Executive Turboprops from Mumbai to Dubai: $17,000 to $21,700 — Combining speed, luxury, and efficiency, this category of aircraft is ideal for four to nine people. Turboprops in this class include the King Air 90, B200, and King Air 300.
Light Jet from Mumbai to Dubai: $25,600 to $32,700 — As one of the most widely flown aircraft in the industry, these jets can comfortably seat six to eight passengers. Jets in this class are the Citation CJ2, Lear 45XR, and the Premier 1.
What about Private jet airports in Mumbai and Dubai ?
Both Mumbai and Dubai have great private jet airports. In Mumbai, Chhatrapati Shivaji International Airport is the primary airport for luxury private charters and has a large infrastructure capable of handling international flights. Dubai also has two modern airports designed to serve charter jets, including Al Maktoum International airport and Dubai International airport. The availability of such well-equipped airports makes it easy to book a smooth private charter that works within your budgetary constraints.

Each airport offers its own set of amenities and services for a seamless charter experience. The Chhatrapati Shivaji International Airport boasts of travel concierge services, lounge access for passengers, catering facilities, and more. On the other hand, Dubai's airports offer comfortable lounges, VIP handling services, and access to luxurious retail stores and fine dining restaurants. Furthermore, many luxury charter companies also have well-trained staff located in both Mumbai and Dubai who will work around the clock to ensure that you have a safe and stress-free journey.

Select an Aircraft Management Company like Blueheights Aviation.
When booking private flights from Mumbai to Dubai, it's important to select a reliable aircraft management company. Selecting Blueheights Aviation would be a wise decision due to the exceptional services and amenities offered by this company. Their charter experts can help you choose the perfect aircraft depending on your needs and budget, such as luxurious jets or economical turboprop planes. Furthermore, the in-flight services are sure to exceed your expectations with a highly experienced crew and personalized menu.

Blueheights Aviation offers various additional services such as ground transportation, luxury helicopter hire, and air ambulance services. In addition to taking you from Mumbai to Dubai in a safe and comfortable manner, they will also discreetly handle all of the technicalities associated with arranging a private jet flight professionally and efficiently. With their friendly and experienced customer service team, you can rest assured that your charter jet booking needs are taken care of. In conclusion, Blueheights Aviation is the perfect choice for anyone looking to charter a jet from Mumbai to Dubai.

Choose Your Flight Option and Services.
Blueheights Aviation makes it easy to select and customize the perfect charter jet for your Mumbai to Dubai trip. You can choose from a variety of aircraft options that best suit your comfort, style, and budget. Plus, you have the flexibility to add additional services such as in-flight Wi-Fi connectivity, name branding, and private onboard entertainment for a more exclusive experience. Moreover, you also have the option of adding on ground concierge services to ensure your journey is stress free.

Your Private Charter Journey Starts Here
Subscribe and we'll send the best deals to you