What is the Cost of Helicopter Bookings for Char Dham
Jun 02, 2023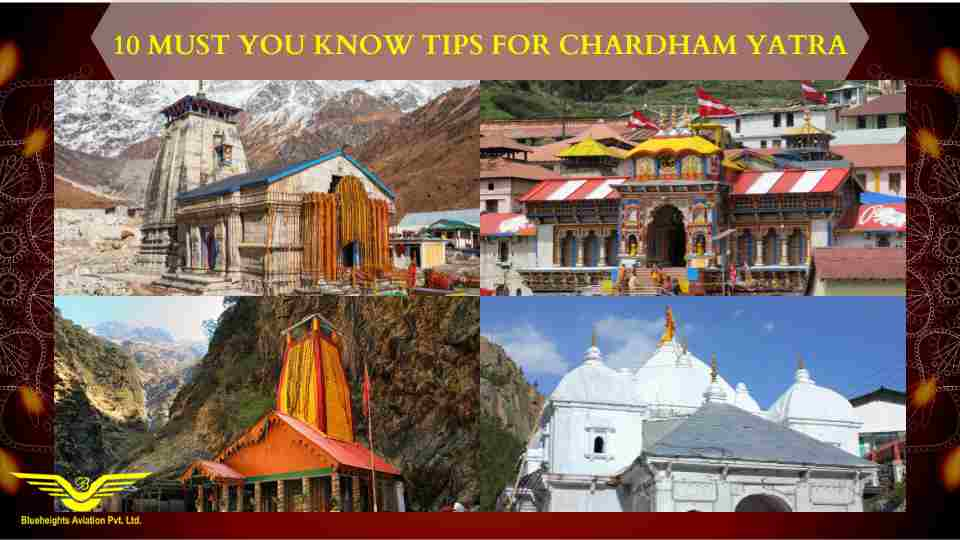 Experience the wonders of the Char Dham pilgrimage in India with a unique helicopter tour. Learn about booking prices, different packages, and what to expect from a helicopter journey throughout the four holy sites.
Determine Operational Time from the Service Provider.
Before booking a helicopter for your Char Dham Yatra, it's important to find out the operational times from the service provider. Many companies may have different seasonal and daily operating hours as well as restrictions on when you can fly and how many flights pick up and drop off at one time. This information should be included in their booking prices so that you know what to expect during your trip.
Compare Prices and Google Reviews with Rating From Different Operators.
When it comes to helicopter bookings for Char Dham Yatra, it's important to compare prices and Google reviews with ratings from different operators. By doing this, you can ensure that the company you choose is reputable, reliable and trustworthy. Additionally, finding out what others have said about their experiences can help provide valuable insight into which companies offer the best service and prices.
Calculate Additional Fees or Taxes Applicable in the Tour Packages.
Before you book a helicopter for Char Dham Yatra, it's important to consider the overall cost of the tour package. This includes additional fees and taxes applicable for each operator. It's wise to ask your chosen operator about these costs up front, so you can be sure that there are no surprises when finalizing the booking. Also, be sure to read all terms and conditions provided by the operator and make sure you fully understand the agreement prior to confirming your booking.
Find Out Cost of Helicopter Bookings for Char Dham Yatra Pilgrimage Tour in India.
Char Dham Yatra is considered to be one of the most spiritually fulfilling pilgrimages in India, and one way to truly appreciate the sights and sounds of this wonderful journey is through a heli-tour. Booking helicopters for your trip can be costly, and the final cost of your journey depends on several factors, including operators fees, extra taxes and additional booking costs. Make sure you ask your chosen helicopter operator about all such costs prior to booking so that you are aware of what they will charge before making a commitment to them.
Why to book chardham yatra helicopter package with Blueheights Aviation?
Booking your chardham yatra helicopter package with Blueheights Aviation has many advantages. All our pilots have extensive experience flying in the Himalayan region, which adds to their expertise and ensures your journey is safe.

We also provide excellent customer service throughout the booking process, including assistance with understanding the various costs associated with hiring a helicopter and helping you select the most suitable package for your needs. Finally, our competitive rates mean that you get more value for money than if you choose any other provider for your heli-tour!
Your Private Charter Journey Starts Here
Subscribe and we'll send the best deals to you