The Ultimate Guide on What is charter flight Blueheights Aviation
Jun 03, 2023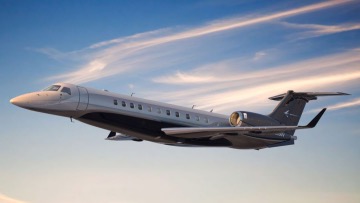 In the most basic terminology, a charter flight is a flight that is not in the regular airline's schedule. To make things simpler let's just say it's like a taxi that you can hire all for yourself. You choose when to go, where to go and who all you would be accompanying you. So, this basic description would have answered the question
"What is chartered flight?"
A chartered plane is very different from your regular airline. It is small in size (well not always) and is loaded with luxury that would make your travel comfortable and quick. A charter plane is called so because it is generally privately owned and can be booked on call. You don't buy a single seat in it but rent the whole aircraft. Well, that's the general case, but there are variations to it too. That we will discuss later in this article.
Types of Charter Planes?
A charter plane can be of any format and size, from a twin-seater one to a huge Boeing. You can get anything that your pocket allows from the market. However, rather than focusing on the types of plane let's explore the type of flights that we can expect from a chartered flight service operator.
Presently, charter flight services in India provide their services in the following formats,
Private jet charter
This is the scenario where the entire aircraft is hired for a set duration or route.
Public Charter
This is the scenario where charter jets are hired for seasonal operations. Like tour operators requiring flights to a set destination for a limited period of time.
Cargo
When you hire an aircraft exclusively for transporting your cargo and nothing else.
Affinity
Here a group of people pool money to hire charter aircraft. It's generally done by a group of friends or corporates that need to travel in style and in speed.
Why would anyone need charter flight services in India?
India is a growing economy and we now have the workload and the money to invest in making our life efficient and comfortable. For a busy executive who does not know when he needs to travel, going for chartered flights makes complete sense.
Imagine in the dead of the night you get a message that you have to be in Dubai by 9 AM next morning. Now the issue is that most of the flights to Dubai are from metro locations and that too are few in number. What do you do? You hire a charter flight, pack up your bags and leave.
That's one-use case of the charter flight service in India. Another one is you are planning a very private trip for your family. Just call your chartered flight operator and you are off with your family to a very fun destination.
How does it all work?
Chartered flight doesn't work the same way as regular airlines. Once you hire one, you generally won't have to go the regular way here, the terminals for these flights are different and so are the security checks. You would still have to undergo all safety and security checks; however, it will be much quicker as it would only be you and your loved ones boarding the aircraft.
At certain locations, you can also drive up to the aircraft, but that's rare in our country. If you wish to hire a chartered aircraft for yourself then Blueheights Aviation is at your service. We have been in this business for a long time now and we can be your long-term partner for flying high and in style. Just call us right away and Get a Free Instant Quote.
You May Also Like
5 Must know Private Jet Etiquettes
Why Use Private Jet Charter For Your Business?
All You Need to Know About Private Jet Etiquette
First Time flyers Guide to Private Jet Charter
Your Private Charter Journey Starts Here
Subscribe and we'll send the best deals to you