What is an Empty Leg Flight, and How Do You Book It?
Jun 03, 2023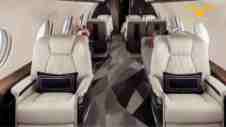 If you regularly fly by private jet, you might have taken an empty leg flight before. But what does it mean?
If a client books a private flight, the aircraft will need to fly to another destination to pick up its next client. Therefore, this connecting flight (a ferry) is the 'empty leg' of a one-way private chartered flight.
Empty leg flights will have a pre-determined aircraft type, departure date and time, and destination. The details of an empty leg flight generally will not be released until a few days before it is due to depart.
Other names for private empty leg flights include 'dead legs', 'empty sectors' or 'one-way transients'. Essentially, these are all the same type of flight.
Is There any Benefit To Booking an Empty Leg Flight?
One of the best ways to save money while chartering a private jet is opting for an empty leg.
Due to their requirements, pre-determined empty seats on the leg can be an effective booking of private jet flights.
Sometimes up to 75% less than a private charter price, empty leg charters can be an excellent way to access private jets, provided that you are flexible in your plans or locate a single-route flight that can meet requirements for travel.
Because of the number of private chartered flights being booked in the past, there are usually many empty seats at any given moment and from airports across the world. If you have a flexible plan to change and adapt, there is likely to be one flight that will fit your schedule and at a cost that is within your budget.
Things to consider before booking an Empty Flight leg
Although empty leg flights provide a cost-effective method to enjoy luxury travel and comfort, they also have precise departure airports, destinations and timetables. It is a way to eliminate the spontaneity in private aircraft travel, which most clients would prefer or need in their hectic lives. If you have to be at a particular location at a specific time to meet with someone or for an appointment, then a non-stop leg flight is not ideal for you.
Contrary to traditional private flights, the empty leg jet will be arriving from a different location before you board. Therefore the time of your flight will be contingent on the time when the plane lands in the air and will be ready for departure.
The exact times of your empty leg flight are determined by the original passenger's needs for the flight. Therefore the last details regarding availability and departure could not be made accessible until the day you will depart. It is the reason a certain amount of flexibility is necessary when booking this kind of flight. If, for instance, the flight you booked was cancelled, the empty leg flight is not available, which means you'll need to arrange for a different travel plan at the last moment. This method of travel, thus, won't be suitable for sure passengers who require accuracy and reliability are crucial when making a reservation for private charter flights.
Also, you must make sure that your return trip is fully covered as it will be a single-way flight. You could either choose to reserve a private charter flight to return or select a different method of transportation. Our team can assist you in finding solutions that meet your needs and often combine empty-leg flights with standard Private charter flights.
Suppose you notice an empty leg flight within the timeframe you prefer. In that case, however, it's not precisely your desired destination. Connect with the Blueheights Aviation Sales team to see whether it's possible to change the flight's destination. There could be an option of rerouting your empty-leg flight to an airport nearby in some instances. It's worthwhile to ask the question.
Is an empty Flight Good Option?
If you're looking to enjoy all the advantages of private jet travel, a cost similar to a regularly scheduled flight and empty leg flights might be a good option for you. If you're flexible regarding the departure date and destination, then an empty leg plane could be the best choice for guests and you.
Maybe you have some free time, and you're looking for the perfect last-minute getaway. If you're feeling impulsive and don't have a plan for what destination you'd like to travel to, an empty seat could match the bill. If you are flexible regarding your flight times and are willing to accept that there are delays or sudden changes to your plans, You could get the best deal and have an exciting trip simultaneously. Be aware that empty leg flights are just one way, and you'll be required to arrange your return trip separately.
If you are flying on a flight with no leg, you'll enjoy all the usual benefits with Blueheights Aviation. All of our flights offer a seamless flight experience, the option of multi-lingual onboard service and two pilots. We also provide restaurant options for private parties, relaxing family spaces, luxurious bedding and wine ( for international sector only) menus to drink when you travel.
How to book a cheap empty flight leg?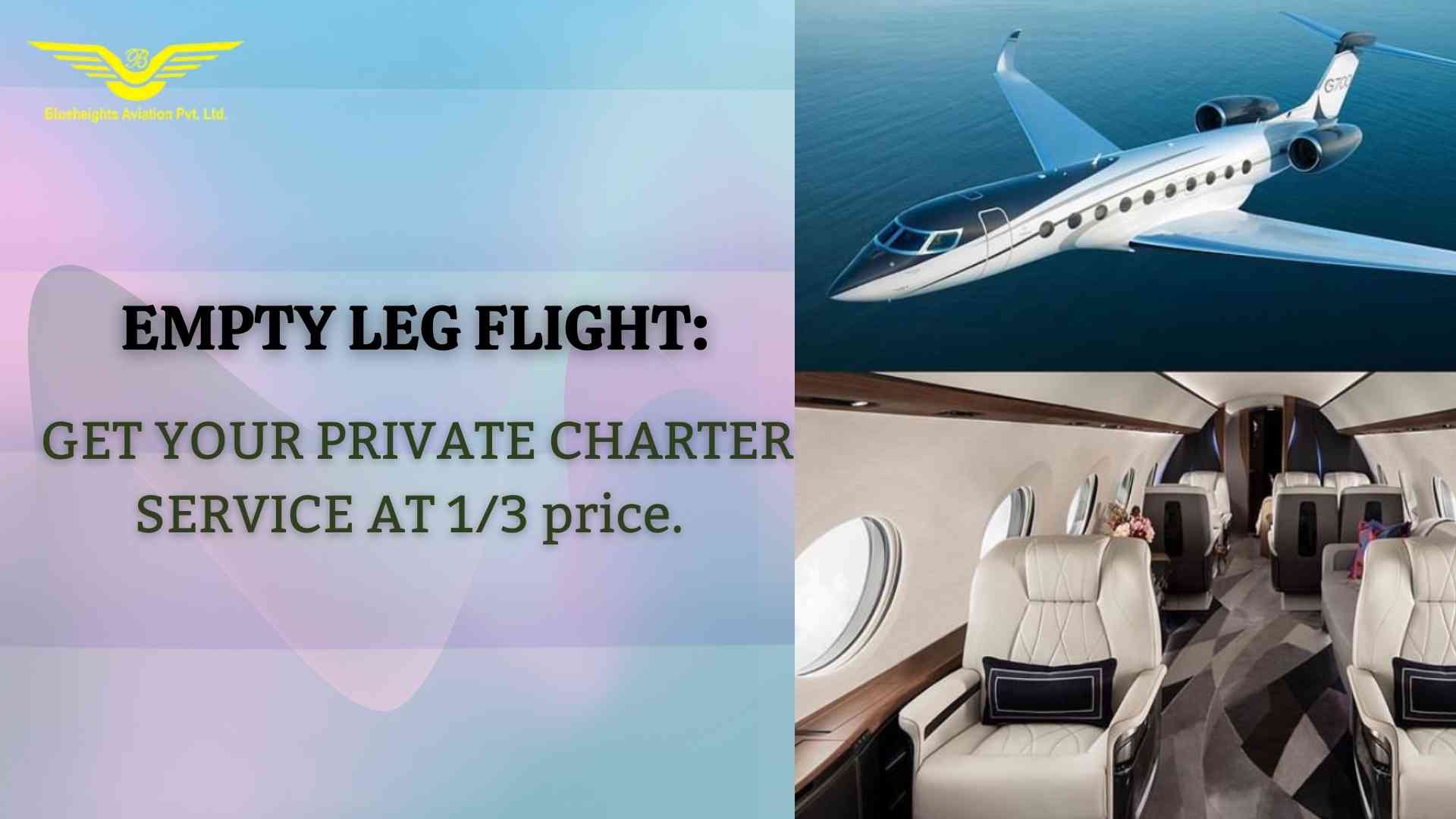 To book a quick, easy and economical flight leg, visit blueheightaviation.com. You will have a plethora of choices from its vast fleet of private jets to choose the one that suits your need and requirement.
Request a quote through the website if you find a flight that strikes your interest. Our staff will be on the phone for more details and an estimate of the cost.
Call to book - 09999506969,9659578989
Your Private Charter Journey Starts Here
Subscribe and we'll send the best deals to you