Top Private Jet Destinations This Summer You'll Love
Jun 02, 2023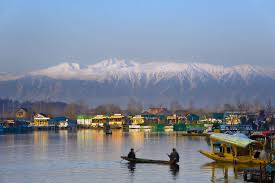 Santorini, Athens & the Greek Islands, Greece
Soak up the Mediterranean atmosphere and explore the breathtaking beauty of Greece with a private jet this summer. Santorini, Athens, and the Greek islands are all sublime destinations equipped with magnificent architecture and culture. Enjoy your days in the sun lounging on some of the most exquisite beaches Europe has to offer and sample some of their famous mouthwatering Mediterranean kitchen specialties. Take some time to explore fascinating archaeological sites or take a romantic sunset yacht ride - it's definitely worth it!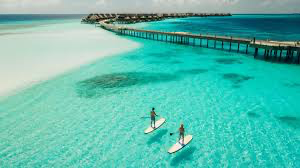 When you land on the ancient island of Santorini, one of the most photographed islands in all of Europe with its unrivaled beauty and crystal-clear waters, all your frustrations will be forgotten. But Santorini is much more than a scenic little holiday destination - it offers the opportunity to explore five spectacular villages and breathtaking landscapes. Athens, the capital city of Greece is home to some of the greatest monuments in the world and lets interested visitors admire examples of an awe-inspiring architectural style - from Ancient Greek temples to Byzantine churches. Finally, there are the awesome Greek Islands scattered like pearls across the Mediterranean Sea, each with its own unique character, culture, and history. So if you're looking for a summer getaway that promises to amaze, Greece is definitely ready to surprise!
Asia- Maldives, Mauritius, Thailand, India- Kashmir, Manali & Dehradun
Asia is the major continent dishing out a luxurious selection of holiday options for you this summer. Get ready to take off in your private jet for some amazing beach vacations in the Maldives, Mauritius, Thailand and India. Enjoy laid-back island vibes and get mesmerised by its captivating blue waters. Spend some time in Kashmir, Manali or Dehradun and savour serenity and comfort with breathtaking views of mountain peaks and lush green pastures. Whether it's privacy, adventure or extravagance you're looking for – these top Asian locations are the perfect choice!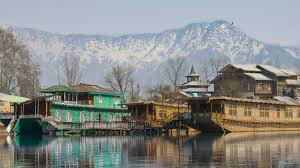 The Maldives is one of the hottest destination this summer for private jet vacations. Boasting pristine beaches, fine white sand and calm blue waters, you can laze around in your private villa or take a yacht ride to experience the adventures that the islands recognize. In Mauritius you can relish some amazing views from unrivalled overwater bungalows and beaches as well as enjoy water sports such a sailing in the Indian Ocean. Thailand offers an exciting mix of natural wonders like the Phi Phi Islands' limestone cliffs and crystal clear ocean awaits you while India takes you on an immersive journey with its wonderful heritage sites, wildlife parks, snow-capped mountains or hill stations like Kashmir, Manali or Dehradun. Wherever you go – each and every of these glorious Asian locations offer something unique that will make your vacation unforgettable!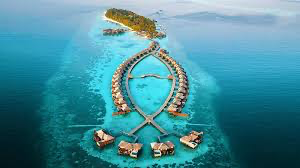 Austria and Switzerland - Europe
If city breaks are more your thing, explore Austria and Switzerland. Visit Garmisch-Partenkirchen for a beautiful view of snow capped mountains in the mornings and bright blossom filled meadows in spring. Drive past little cottages to find your chic hideaway for some relaxation and rejuvenation this summer. Enjoy the stunning mountain sceneries of Bernina Express from Chur to Tirano, sipping a cappuccino on board while the journey will take you through one of Europe's most breathtaking regions.
From Vienna, enjoy the majestic views of the Alps by taking a private jet tour over these two countries. Visit Innsbruck for an unforgettable experience to drink and dine this summer on some of the world's finest alpine trails and breathtaking vistas. Discover Switzerland's culture in its romantic charm by visiting iconic places such as The Matterhorn and Zurich's traditional cultural center where you can visit its renowned museums, live music scene and innovative art galleries. Shopping in Switzerland is really special from expensive luxury brands like Louis Vuitton to Swiss watches from Montreux. Take your time while exploring dreamy villages with hidden historical treasures, mouth-watering food at local restaurants or sipping Swiss wines picked directly from vineyards high up in mountains. A must-visit place to spend summer vacations this year!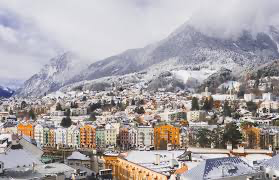 Bermuda and Caribbean islands
For those looking for a beach holiday, luxury yachting, and secluded islands in the Caribbean and Bermuda is the perfect destination. Start your journey along the coastline of Bermuda to discover hidden coves and exciting nature experiences. Take time to explore the coral reefs complete with vibrant maritime life teeming underneath. If you're up for some interesting history lessons, spend some time learning about the colonial past of Devils Island before venturing to Saint Lucia or Anguilla boasting iconic vistas of white sandy beaches and pristine waters.
St. Maarten is another favorite destination, where luxury resorts and villas makes the perfect backdrop for family holidays and romantic getaways. With crystal clear azure waters, visitors can experience thrilling water sports such as snorkeling, windsurfing, sailing, kitesurfing and scuba diving while learning about the island's rich culture and history. From Bermuda to St. Marten, your private journey through the Caribbean sea is sure to be an unforgettable experience!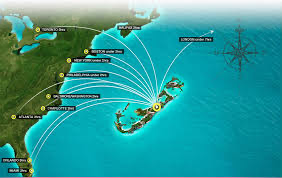 Nice, Paris & the Cote d'Azur, France
Nice, Paris, and the Cote d'Azur offer luxury sunbathing spots alongside French culture. Enjoy iconic architecture at the Eifel Tower or Provence which is surrounded by lavender fields. Monaco offers a stunning backdrop for vibrant nightlife activities coupled with outdoor adventures such as yachting and helicopter rides in Cannes. From thrilling casinos to romantic afternoon getaways, there are plenty of experiences suitable for every type of traveller.
For those who seek culture and sophistication,Paris is the top destination. From premium shopping experiences at famous streets such as Champs Elysees to renowned cafe's along the river Seine, Paris offers a glimpse into French culture that is sure to be a memorable experience. For a relaxing getaway amidst lush greenery, consider visiting Nice. It's well-known for its beaches that open with stunning views of the crystal blue Mediterranean sea, or visit its picturesque old town where pastel-hued houses climb up steep slopes giving an unforgettable backdrop. Travellers also have access to Palais Masséna art museum which exhibits works from Gothic sculptures to Italian Renaissance pieces. Whether you are travelling alone or with family, this bucket list experience will leave you enchanted with southern France's incredible beauty and charming atmosphere.

Your Private Charter Journey Starts Here
Subscribe and we'll send the best deals to you