Top 10 Reasons to Fly with Private Jet
Jun 03, 2023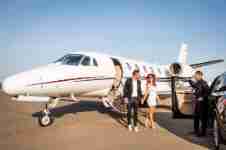 When it comes to chartering a private jet, it is often argued to replace it with business class travel due to the hefty cost associated with it. It is strongly believed that people opt to fly privately due to the enormous comfort associated with it. However, private jets in India comes with many advantages besides luxury and comfort.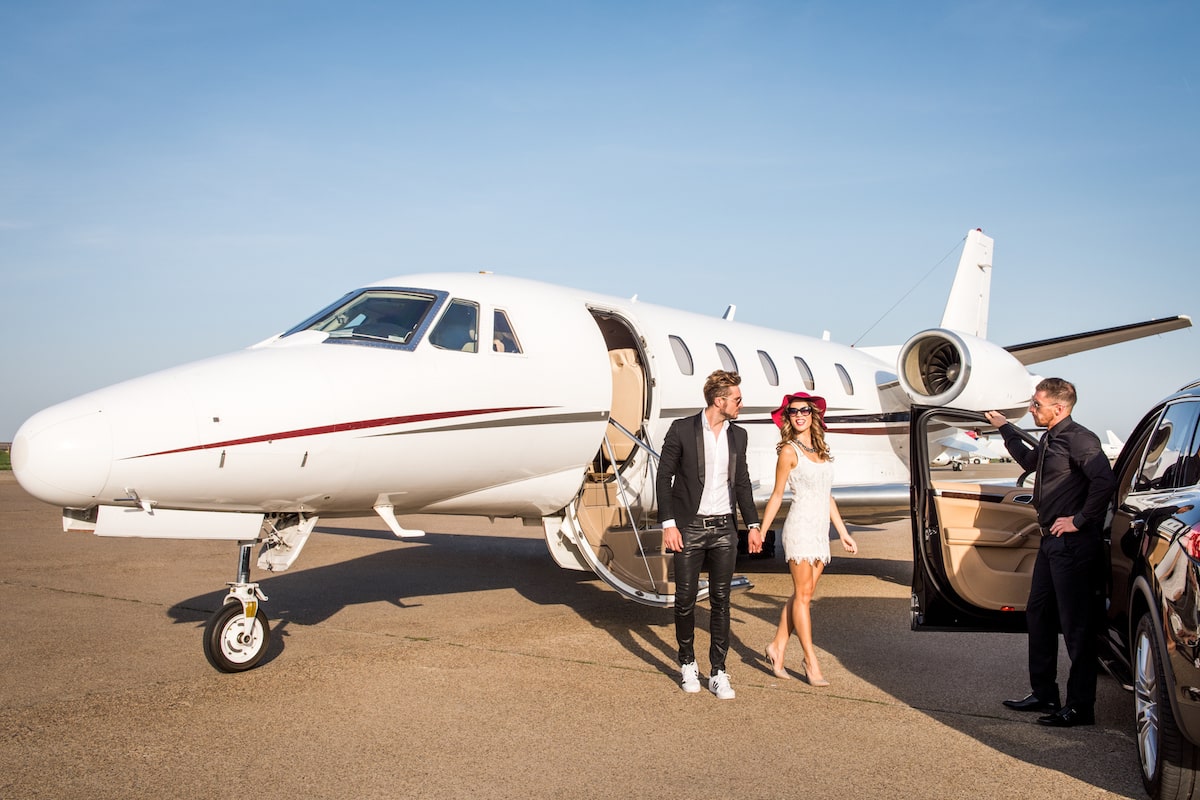 Here are the top 10 reasons for flying privately:
If you are yet to be convinced how chartering a plane can help you in cutting down hotel expenses and saves your time incredibly, here we go!
1. Flexible Schedules
Unlike commercial planes schedules, you have an option to choose a convenient time to fly. Commercials planes are pre-scheduled and you have to stick to such schedules. At a short notice, you can reschedule your takeoff and landing times for a private jet due to unexpected plan changes or to attend a sudden meeting.
2. Hassle-free boarding
For commercial flights, you have to queue up too long boarding lines to get through the security clearance which is tiring and time-consuming. However, flying privately gives you higher schedule flexibility. Boarding procedures are smooth and faster to ensure boarding time to be as low as 15 minutes.
3. Improves your productivity
As most of the private jets are equipped with perfect working conditions, you have better concentration levels with appropriate silence and arranged wi-fi to work. There are almost no layovers in-between airports and lesser restrictions on-board to ensure more productivity to the passengers.
4. Private Jet Terminals
As private jet passengers do not share the terminals with commercial airline passengers, their boarding time is considerably less. Also known as Fixed Base Operators (FBO), there is desk staff assigned to ensure a comfortable lounging time by offering a coffee or magazine to private jet flyers. Compared to any commercial flight, Ground handling services at Private terminals are convenient and customized.
To travel between lounge and aircraft, separate Taxi services are provided. At internal airports, separate immigration checks are available to speed up the process. Separate security checks and comprehensive baggage managements at private jet terminal saves lots of travel time for private flyers.
5. Exceptional services
A personal travel agent is allocated to the private jet flyers as one point of contact to offer customized travel solutions. Highly skilled pilots assist you with a comfortable experience. You have an option to choose preferred catering, unlike the fixed menu on commercial flights. The customer care team ensure 24/7 support on your preferred communication platforms.
6. Access to multiple destinations
If your travel includes covering several destinations, flying privately is the best option. Unlike commercial flights, you don't require checking bags for different flights. All you need to arrive just 10 minutes at FBO before your scheduled flight and you are set to fly. An ultra-long-range jet can take you to several destinations without much halt time.
7. Wide reach
Private jets have higher access to such airports in remote areas which are often not availed by commercial flights. Thus, availing the private jet helps takes you closer to such remote locations. Boarding a commercial flight can be time-consuming as you require more time in commuting to such remote locations.
8. Save more time
It is estimated that if you fly via private charter, it saves you more than 2 hours each trip. Hence, you can travel faster and save considerable time to spend at work or with your family. It helps in achieving a greater work-life balance and you can positively invest that time in enhancing your productivity.
9. Higher safety
The confidentiality and privacy offered by Private jet charters are incredible. You can securely discuss the confidential matters on-board which is not the case with commercial flights. Passengers are not required to stand in crowded places and staff at FBO is trained to refrain from asking intrusive questions.
10. Reach places with no airline services
Flying privately helps you to reach places closer to your destination. Unlike commercial flights, private jets can easily access the smaller airports and thus saves you considerable time in commuting to remote places.
From scheduling predictability to vital supplies, chartering a private jet has a lot more to offer than luxury and splendour. No doubt, private jet flying offers more personal time to the travellers to explore new places, spend time with their family or even pursue their passion.
Blue Height Aviation is one of the renowned aviation companies which are serving their esteemed clients with customized travel plans to help them to make the most out of their journey.
Book a flight today to enjoy an exceptional flying experience!
You May Also Like
5 Must know Private Jet Etiquettes
Why Use Private Jet Charter For Your Business?
All You Need to Know About Private Jet Etiquette
First Time flyers Guide to Private Jet Charter
Your Private Charter Journey Starts Here
Subscribe and we'll send the best deals to you