5 Questions to Ask Before Booking A Char Dham Yatra By Helicopter
Jun 02, 2023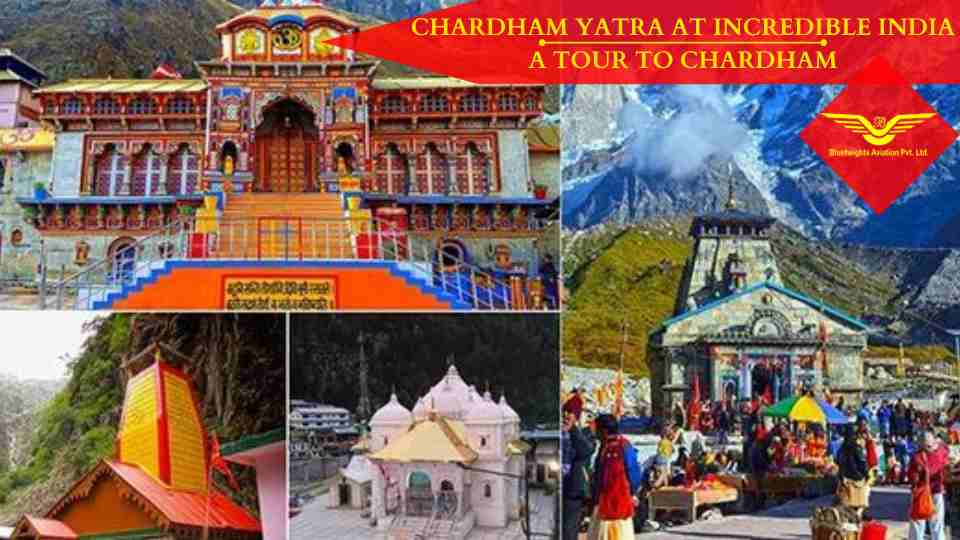 Embark on a once-in-a-lifetime pilgrimage of the four most sacred sites in India, Char Dham Yatra, by helicopter. To ensure a safe and successful journey, prepare yourself by having answers to the 5 key questions before making arrangements for your trip.
What is the safety record of the helicopter operator?
Before you book a Char Dham Yatra by helicopter, make sure to find out about the safety record of the operator. Ask questions about their pilot and technician licensing, as well as reports or records of previous flights. Inquire about the aircraft's maintenance schedule, including details on airframe inspections, engine tune-ups and engine cycles (the number of hours each engine has been in service). Also ask how often they conduct weather checks before conducting a trip. By gathering all this information ahead of time, you can rest assured that you are booking a safe helicopter tour with an experienced and reliable operator.
Is the helicopter fully insured by a valid policy?
It's important to find out the details of a helicopter operator's insurance policy before signing up for the Char Dham Yatra by helicopter. Ask whether the operator has full coverage and liability insurance in the case of any mishaps or accidents during your tour. Make sure that their insurance policy is active and valid and covers you as a passenger onboard their aircraft, as well as any third-party losses and damages caused by their aircraft.
Be sure to get the details of the operator's insurance policy in writing, so you can avoid any potential liabilities on your part. If you're booking a packaged deal, enquire about what is covered under their package and make sure that any scenario you might face is covered by them. It also pays to ask people who have been on a similar charter before for reviews and recommendation. This way, you can be sure that you will have a safe and secure Char Dham Yatra experience by helicopter.
How many years of experience do they have with Char Dham Yatra?
You should also enquire about the number of years the pilot and crew have been operating the Char Dham Yatra by helicopter. Experienced pilots will know all the do's and don't's related to weather conditions and can better manage unexpected circumstances. Ask whether they have certain safety protocols or guidelines in place that they adhere to when flying, to ensure a safe journey for everyone onboard their aircraft.
You can even ask the company to provide you with details on any incidents that may have happened in the past and how they were handled. Working with a tried-and-true team with experience piloting Char Dham Yatra by helicopter will ensure your journey offers a safe, comfortable and secure flight. Additionally, it's always a good idea to contact airline companies directly to get more specific details about their crew, experience and safety measures.
When will I fly and what time?
Depending on the helicopter company, you may be able to choose your own travel time and duration. This allows you to pick the most convenient flight schedule for your Char Dham tour by helicopter. Make sure that you understand exactly when and what time your trip will be departing and returning so that you can plan accordingly. Ask about any restrictions as far as flying times or locations for each leg of the journey, like having to fly during daylight hours or outside of certain mountain ranges.
Ultimately, when you book your Char Dham yatra by helicopter with a reliable service provider, you will be given clear information about departure and return times as well as any other restrictions before you confirm your booking. Make sure to read all the details closely in order to make the most of your pilgrimage experience.
Which helicopter will be use for char dham yatra?
Knowing the type of helicopter you will be travelling in and how many passengers are allowed to join you is key to ensuring your safety. Make sure to ask your helicopter provider about the type of aircraft they'll be using, as well as what type of passenger capacity it has. Some helicopters may only allow for up to four passengers, while others can take up to six. Knowing this information ahead of time can help make sure you don't end up cramming into a tight space with too many people!
When it comes to char dham yatra by helicopter, the most popular options include Bell-407, Airbuss H125, Augusta 119. Bell-407 helicopters can accommodate up to six passengers and have a range of 250 nautical miles. Airbus H125 helicopters are equal to the Bell-407, but can still accommodate up to 6 passengers and have a range of nearly 300 nautical miles.Augusta 119 helicopters are among the newer models on the market and feature a powerful motor with a range over 300 nautical miles while allowing for up to seven passengers. Whichever type you choose, make sure your pilot is experienced, trained and certified in that specific type of helicopter.
Your Private Charter Journey Starts Here
Subscribe and we'll send the best deals to you