Pros and Cons of Chartering a Private Jet
Jun 03, 2023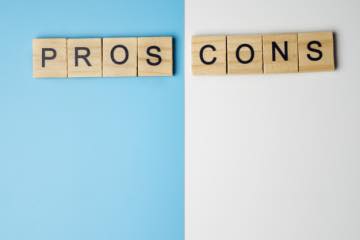 Widely used for business travel, the private jet charter has become a popular choice for weekend gateways and family holidays. Booking a private jet has its benefits when it comes to hassle-free travelling and indulgent luxury.
Many are unaware that if booked wisely, a private jet can cost you slightly higher than economy class. Considering both the pros and cons of Private Jet Charter, the benefits associated with the private jet charter is much higher.
Here are some of the pros of private jet charter:
Exceptional Accessibility
If you want to escape overcrowded airports and long queue at security checks, chartering a private jet is the best way to go with. There are several check-in desks that you need to clear before boarding a commercial flight. You need to arrive hours in advance to check-in your luggage and get through the complicated security checks.
You feel drained and exhausted after going through these complicated procedures. However, chartering a private jet sets you free for a hassle-free journey as you practically have a private airport where no queuing for security checks is required.
Separate fixed based operation area is dedicated to the passengers boarding the private jets to save a considerable amount of time and efforts and ensuring a smooth boarding.
Private jets have the flexibility to land in the smaller regions which are generally not accessible to commercial flights. It gives an edge to the private jet passengers to land nearer to their destination and thus saves time on travelling. Most of the private jets have accessibility to various remote locations which are not available for commercial flights.
Luxury at its best
Private Jet charter is known for its grandeur. Features like Wi-fi, bedrooms, full-reclining cushioned seats, customized catering, big-screen TV etc are some of the exclusive amenities which are not available with any commercial flights.
Right from choosing your aircraft to fly to access to the latest entertainment mediums, private jet renders an unforgettable experience to its esteemed customers. Private aircraft operators are diligent on passenger requirements like food preferences, schedule preferences, customized interiors and luxurious seats to ensure a world-class flying experience.
Moreover, safety is given top priority and the staff adhere to the best workplace practices to ensure healthy business operations.
Utmost privacy
As seats are aligned side-by-side in any commercial jet, passengers cannot expect consummate privacy while travelling. However, in a private jet, you get absolute privacy and you are almost free from interruptions. Such level of consummate privacy is unmatched with a business or first-class travel.
With such exceptional amenities, private jet flying also comes along with certain disadvantages.
Here are certain cons of private jet charter:

Diligent planning
Unlike commercial flights, you cannot book a private jet charter abruptly. As commercial flights run on a fixed pattern, right from their schedules to the food they serve and other basic amenities, it facilities straightforward reservation.
The private jet charter ensures customization as per the preferences of its passengers and thus require personal information about your food preferences and other requirements. Also, if you are specific about the aircraft you wish to charter, they need to check its availability.
Commercial flights usually have a replacement aircraft which is not the case with the private jet charter. Hence, mechanical issues also play a vital role.
High cost
Compared to any commercial flight, private jets are always a cost-intensive affair. However, if you book it wisely, you can considerably reduce the flight cost. Say, an empty leg can cost you the fraction of its pricing. Private jet owners offer empty legs to avoid such empty legs.

Conclusion
If privacy and customization matter for you, the private jet charter is an undisputed choice. However, if you are rush to book at last-minute, commercial flights are the viable option. Looking at the pros and cons of private jet charter, former outweighs the latter, making private jet charter preferred choice. As far as cost is concerned, planning well in advance can get you good deals.

You May Also Like
How much does a charter plane cost in India?
5 Ultimate Benefits of Private Jet for Family Vacation
Top 5 lowest cost Private Jet available in World
6 Major Benefits of Charter Helicopter- Save your Time & Energy
Your Private Charter Journey Starts Here
Subscribe and we'll send the best deals to you