All You Need to Know About Private Jet Etiquette
Jun 03, 2023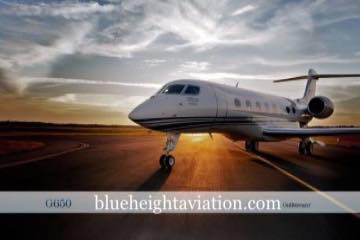 If it's your first experience in private jet seating, then it's completely okay to be a bit nervous. After all, it's going to be your once-in-a-lifetime trip where you can see the luxurious environment inside the private jet charter. So, in that case you need to look appealing with your best outfit that will make a good impression.
For instance, if you are invited by your business partner, it becomes mandatory to look at your best. So if you are one who is going to hire a private jet for the first time, here are a few private jet etiquettes that you need to know:
Dress to make the first impression
Whether it's a party or a premium class journey in a private jet, dressing properly is a vital aspect. While if you are traveling somewhere on a commercial flight, then you can easily wear regular pajamas or normal jeans. But when it comes to traveling in a private jet, you should match the outfit according to the circumstances.
For instance, if you are on a private jet to attend a party or going on a vacation with your family, then its completely fine to wear a casual dress. On the other hand, if you are boarding a private plane to attend a business meeting, then wearing a trouser, a formal shirt and shoes will work great.
There is no proper dress code for a private jet, you only need to look appropriate without any sort of effort. Wearing excessive jewelry or other expensive accessories from your wardrobe is a strict no-no.
Be on time
Though private jet India has flexible time schedules, if you are going on it for the first time, you should be extra punctual. While booking private plane seats for you and your partner, you are free to book a specific time at your convenience.
Just because your private jet does not have long-winded protocols or long check-in queues, doesn't mean you will take it for granted. It is extremely essential especially if you are not alone in your private jet, thus you should not be late if you are invited by someone else.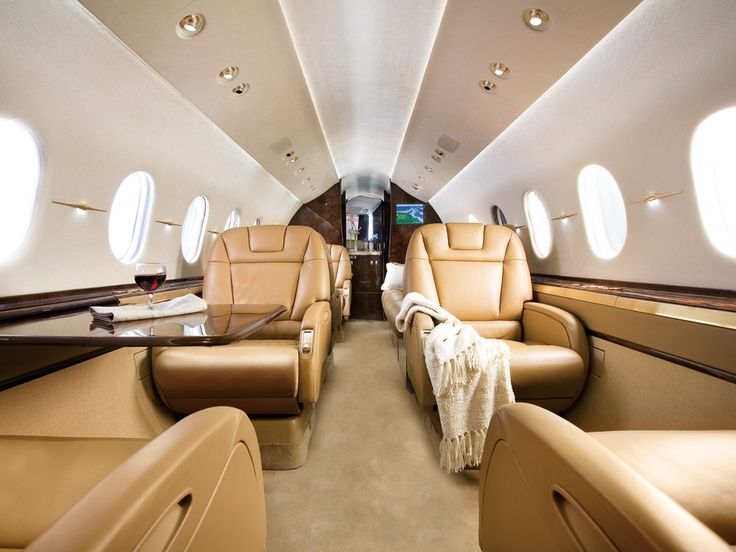 However, if you are the only person on your flight, then you should call the private jet company and let them know about this. If you have a genuine reason for being late, meaning you will be coming late for the scheduled time, there is no other option left except apologies.
As long as the charter flight company is informed about the change in schedule, the pilot will be contacting the air traffic control and get your private jet ready at the specified time.
Pack your luggage smartly
As you already know there less number of private jet seats as compared to the commercial planes which can accommodate hundreds of travelers. Most private planes can hold about 8 to 10 passengers. Thus, they are made to be lightweight.
Private jets have strict rules and regulations related to luggage where you need to pack light. The charter flight companies will already inform you about how much luggage you can carry and other luggage restrictions which can lead to an accident.
Thus, if you want to strictly follow proper etiquette you need to pack as light as possible. It is highly avoidable to pack heavy clothes in your bag especially if you are going for a short trip.
Respect the crew members and host
Just because you have booked a private jet for yourself, it doesn't mean you will get carried away by the luxury and glamour of flying on a private jet. Respecting the pilot and crew members is an important aspect when it comes to private jet etiquettes. This is because they are the ones who will be providing the services as per your itinerary.
When they are pleasingly pandering to your whims, it's also your duty to treat them with the utmost respect.
On the other hand, if you are invited by someone else, it is mandatory to respond to them accordingly. If your host is present in the flight, then you should allow him to choose his seat first and gift him an awesome thank you gift as a gracious gesture. This will leave a good impression on the host.
Respect the privacy of the other passengers
If you are traveling on a private plane for the first time, it will provide you an opportunity to take a selfie which will make your social media followers jealous. But that doesn't mean that your co-flyers does the same. There are some people who want to maintain their privacy and they do not like to share their personal things on social media. So you need to make sure that you are taking care of the other flyers. You also have to ensure that you are not clicking their pictures without their permission.
Final Thoughts
So, these are the essential things which you should know about private jet etiquette. Maintaining all the above-mentioned guidelines will help you to enjoy your journey without any hassles. It's always a great experience to travel in a private jet which will give you some precious memories. So, it's also your responsibility to take care of all the protocols. We inBlueheights Aviation will let you inform about all sort of rules before boarding the flight that will help in enjoying a seamless journey.
You May Also Like
Why Use Private Jet Charter For Your Business?
10 Private Jet Charter Myths Exposed | Blueheights Aviation
First Time flyers Guide to Private Jet Charter
Can a private jet land at commercial airline airport?
Your Private Charter Journey Starts Here
Subscribe and we'll send the best deals to you