Places to See in Dehradun
Have you ever thought of exploring the beautiful city of Dehradun? With its amazing views, rich history, and vibrant culture, it's no surprise that Dehradun is quickly becoming one of India's top tourist hubs.
Situated in the foothills of the Himalayas, Dehradun is fast becoming a popular destination for sightseeing and leisure travellers. Due to its proximity to Delhi, it serves as an ideal weekend getaway where you can take time off from your hectic city life.
The people looking for an exemplary Chardham Yatra by helicopter experience, Shastradhara Helipad in Dehradun serves as the base to mark the beginning of this holy yatra.
From exhilarating adventure activities to surreal religious places, Dehradun has something for everyone! Therefore, we've curated this list of the most remarkable places to visit in Dehradun for those who want to make the best of their holiday here. So read on and plan your trip with friends and family accordingly!
Robber's Cave
Robber's Cave, also known as Guchu Pani, is one of Dehradun's most popular tourist attractions. Located 8 km from the city centre, this 600m-long cave is home to small waterfalls and a river that flows inside it. It is believed that during British times, robbers hid in this cave, hence its name.
Tiger Falls
Tiger Falls is one of the most beautiful places to visit in Dehradun. It is located in the lush forests of Chakrata and offers breathtaking views of nature. With an elevation of 312 m, this is one of the highest natural waterfalls in India and culminates into a beautiful pond. Tourists can enjoy spending time with friends and family or trekking around the area. Rafting, Canoeing, rafting, and rappelling are some of the adventures one can seek here.
Tapkeshawar Temple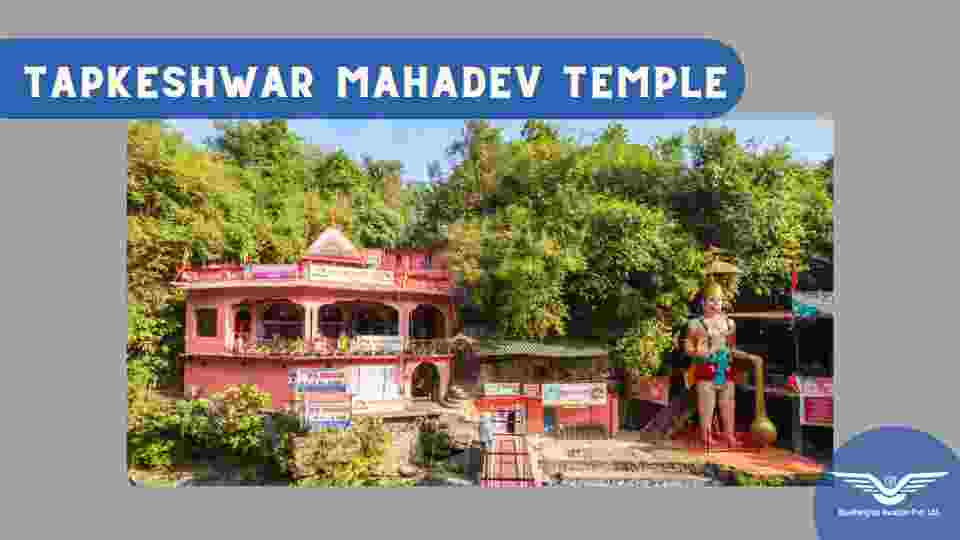 Tapkeshawar Temple is an ancient Shiva temple located in Uttarakhand, India. It is situated on the banks of the Nandi River and is characterized by a cave with naturally dripping water over the Shiva lingam placed there. One needs to cover 100 steps before reaching the temple. Every year, the temple hosts a grand Shivratri festival, attracting devotees from all around.
Chopta Tungnath Trek
The Chopta Tungnath trek is an undiscovered trekking spot lauded for its captivating scenic views. This region is abundant with flora and fauna as dense forests carpet the land and bright rhododendrons scatter through the deodar and pine trees. As you journey through the first 1.5 kilometres, you'll wander over woodlands drenched in shining rhododendrons and silver oak forests. After this picturesque outlook, lush alpine meadows present themselves, which eventually pave the way to the sacred Tungnath Temple.
It will lead you to the 3rd highest Shiva temple, Tungnath, which stands at 4,000 meters above sea level - Chandrashila.
Shikhar Fall
Shikhar Falls is a hidden gem tucked away in the quaint corner of Dehradun. It is one of the most popular tourist places in the city and attracts adventure lovers from all over. The falls are surrounded by woodlands and mountainous terrain, making it an ideal spot for trekking and exploring nature. Visitors must take a short yet strenuous hike across a shallow pool to reach the main waterfall. Once at the summit, they can enjoy breathtaking views and refreshing breeze that make up for all the extra effort.
The waterfall is home to several butterflies and birds due to its lush vegetation.
Foreign Research Institute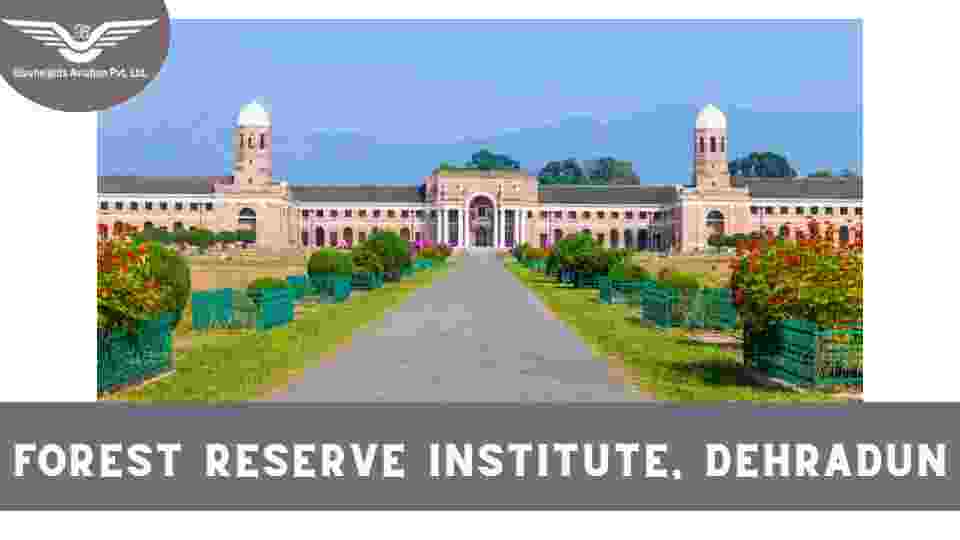 The Forest Research Institute in Dehradun is a stunning sight to behold. This institute is a popular tourist spot and educational hub amidst lush greenery and spectacular beauty. Established by the British in 1906, it covered an area of 5 km and was built on the lines of Greco-Roman architecture. The institute offers education and research in different regions of forestry, such as plants, climate, topography, animals, and birds of the Himalayan forests.
Har Ki Dhun
Har ki Dun is a beautiful valley located in the foothills of the Garhwal Himalayas, about 85 kilometres from Dehradun. It is a paradise for nature lovers and trekkers, offering stunning views of snow-capped mountains and lush green forests. The valley is surrounded by pine trees and offers breathtaking views of the surrounding peaks.
Clock Tower
The Clock Tower or Ghanta Ghar on Rajpur Road is a must-see for anyone visiting Dehradun. Completed in 1953, the well-known landmark was inaugurated by Lal Bahadur Shastri and has since become an iconic city symbol. The clock tower stands tall and proud, with a gold plate engraved with the names of India's freedom fighters to preserve their memory.
Mindrolling Monastery
The Mindrolling Monastery is a must-visit place for anyone coming to Dehradun. Originally established in Tibet in 1676 and later in Dehradun sometime in 1965, the monastery sees hundreds of visitors daily. It is an architectural masterpiece surrounded by beautiful gardens and stupas, not to mention the numerous shrine rooms containing various Tibetan artefacts and huge murals. Home to one of the tallest Stupas in the world, it is a sight to behold.
The impressive 35 m high gold Sakyamuni Buddha Statue is one of the major attractions that draws hundreds of visitors annually.
Paltan Bazar
Paltan Bazaar is a great place to visit in Dehradun for a commendable shopping spree. Woollen garments and doon Basmati rice are the two popular offerings that make this place popular. You can also find local Tibetan women selling handmade knitted sweaters and impressive brassware. The bazaar opens every day from 10 am to 10 pm. There is no entry fee.
War Memorial
The War Memorial in Khalanga is a must-visit destination for those interested in the history and the bravery of the Gorkhas. Located 5 kilometres from Sahastradhara Road, the British built this memorial to honour their opponents. It is one of the first memorials to pay tribute to its opponent and stands as a symbol of respect and admiration. The road leading up to it is beautiful, making it an ideal spot for sightseeing.
Shashtradhara
Sahastradhara is a beautiful series of small waterfalls close to the Robber's Cave in Dehradun. It is a visually attractive spot that will take your breath away and can be visited within a few hours. The waterfalls contain Sulphur, which is known to have therapeutic values, making it an ideal spot for relaxation and rejuvenation. Sahastradhara has situated around 12 km from the city centre and easily accessible by car or public transport.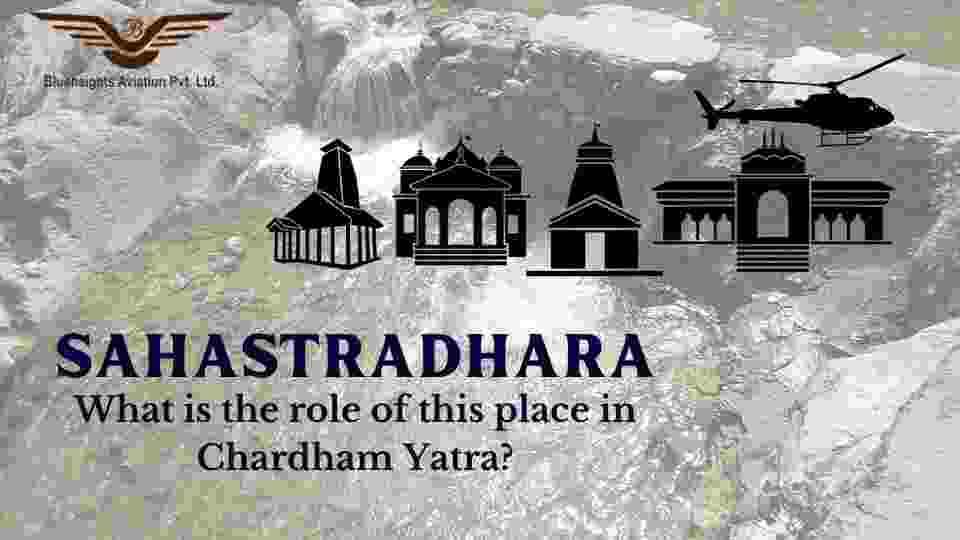 It serves as the base for Chardham Yatra by helicopter. All the helicopter services by Blueheights Aviation for Do Dham, and One Dham also begins from Shastradhara.
Dehradun Zoo
The Dehradun Zoo, formerly known as the Malsi deer park, is a well-maintained zoological garden close to the city centre of Dehradun. This zoo features endangered animals such as the Nilgai, two-horned deer, tigers, and peacocks. Visitors can merrily spend a leisurely day with these animals and even picnic on-premise. The Dehradun zoo is ideal for families and friends to visit and explore the wonders of nature.
Tapovan
Tapovan is one of Dehradun's most beloved attractions, being a gorgeous spot encompassed by verdant surroundings and the Ganga running through it. This site is ideal for those desiring peace and serenity in the mountains. Previously, Guru Dronacharya undertook his meditation at the Tapovan temple, thus making this location an important pilgrimage site. Tourists can embark on their journey to the temple, experiencing its holy chants and chimes.
Lacchiwalla
Lacchiwalla is one of the most popular picnic spots in Dehradun. The area is surrounded by lush green hills, making it a great place to relax and absorb the beauty of nature. During the day, many tourists and locals flock to enjoy the scenery and partake in outdoor activities. There are plenty of places to explore, including small trails that lead up into the hills for those who want a more adventurous experience.
Ram Rai Gurudwara
The Ram Rai Gurudwara is a stunning religious site in Dehradun, India. Established in the 17th century, it is one of the oldest gurudwaras in the region and a popular pilgrimage destination for Sikhs. During the day, visitors flock to this holy place to pay their respects and participate in various ceremonies. At night, however, it takes on a more peaceful atmosphere with its beautiful lights illuminating the grounds.
Conclusion
Dehradun is a city full of wonders and attractions. From the iconic Clock Tower to the Mindrolling Monastery, Paltan Bazaar, War Memorial, Sahastradhara and Dehradun Zoo, this beautiful city has plenty of places to explore. Whether you're looking for a leisurely day out or an adventure-filled trip, Dehradun has something for everyone.
Related Topic
Badrinath Dham Yatra by Helicopter from Dehradun
Auli by Helicopter from Dehradun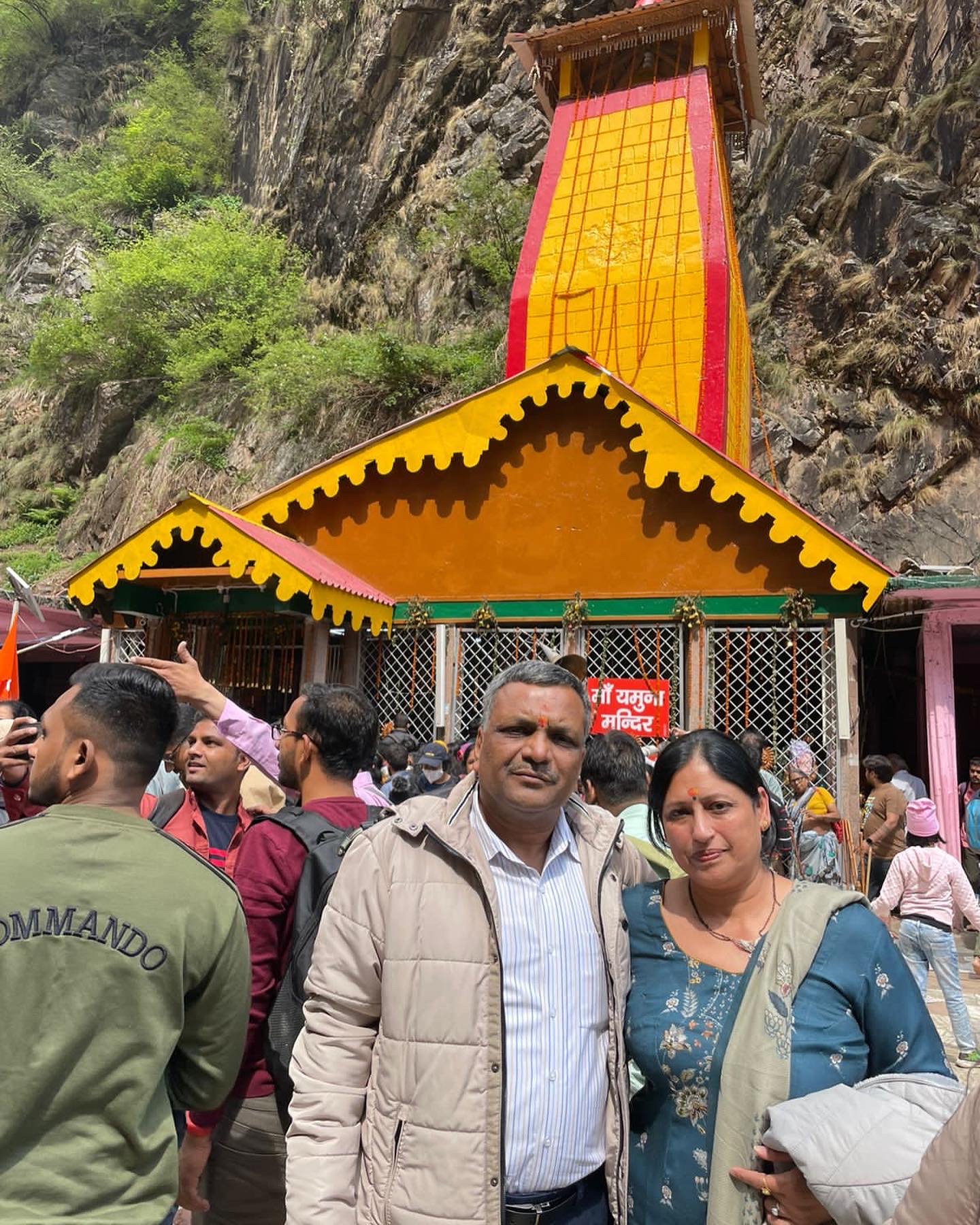 Yamunotri by Helicopter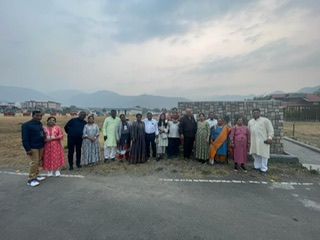 Exploring Gangotri by Helicopter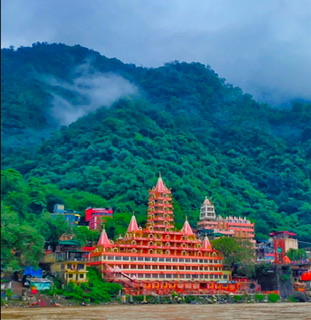 Exploring Rishikesh: A Spiritual and Adventurous Paradise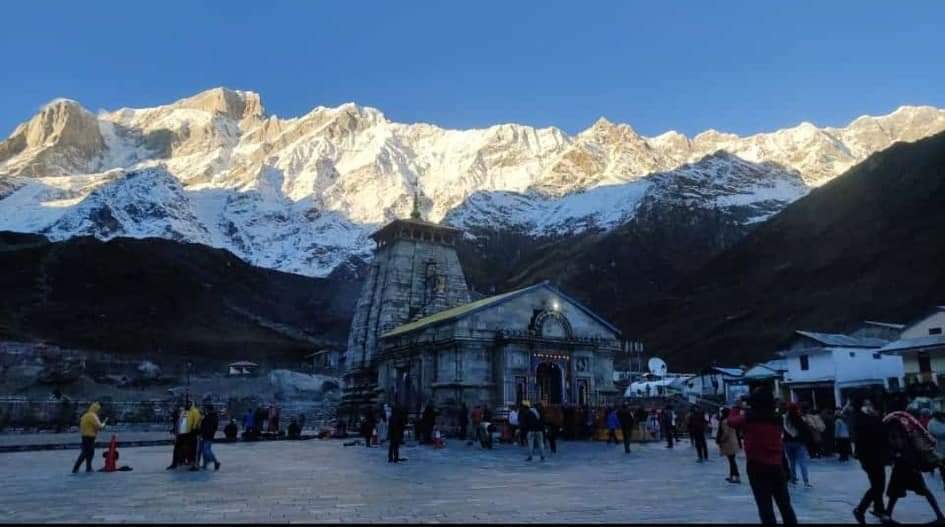 Discovering the Spiritual Tapestry: Top 10 Temples of Uttarakhand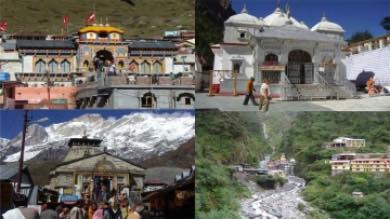 Chardham Yatra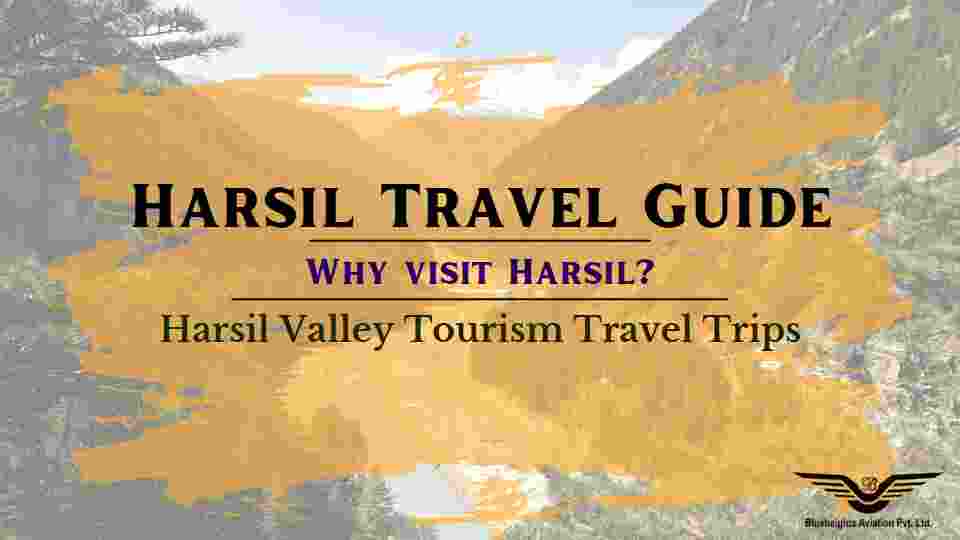 Guide to Harsil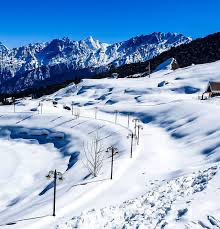 Uttarakhand

Discover the Beauty of Dehradun, Uttarakhand
Your Private Charter Journey Starts Here
Subscribe and we'll send the best deals to you