Doon Helidrome Sahastradhara Helipad
Sep 20, 2023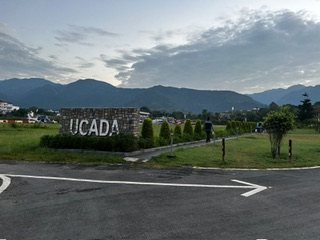 Dehradun Helipad - Sahastradhara: A Gateway to Spiritual Journeys
Dehradun Helipad, located in the scenic Sahastradhara region of Uttarakhand, serves as a crucial hub for helicopter services to some of the most revered pilgrimage destinations in the Indian Himalayas. Here's a closer look at the significant services and destinations:
1. Chardham Yatra by Helicopter:
Dehradun Helipad is a popular starting point for the revered Chardham Yatra by helicopter. This sacred pilgrimage includes visits to four significant shrines: Yamunotri, Gangotri, Kedarnath, and Badrinath. Helicopter services provide a faster and more convenient way for devotees to complete this spiritually significant journey.
2. Do Dham Yatra by Helicopter:
For those seeking a slightly shorter pilgrimage, the Do Dham Yatra, encompassing Kedarnath and Badrinath, is a popular choice. Dehradun Helipad offers helicopter services tailored to this route, allowing pilgrims to pay their respects at these two important shrines with ease.
3. Kedarnath Helicopter Services:
Kedarnath, one of the twelve Jyotirlingas and a vital part of the Chardham Yatra, can be reached conveniently via helicopter from Dehradun Helipad. This service not only reduces travel time but also provides a breathtaking aerial view of the Himalayan landscapes.
4. Badrinath Helicopter Services:
Badrinath, dedicated to Lord Vishnu, is another key pilgrimage destination accessible from Dehradun Helipad. Helicopter services offer a swift and comfortable journey, allowing devotees to experience the divine aura of this sacred shrine.
5. Hemkund Sahib by Helicopter:
Dehradun Helipad also facilitates pilgrimages to Hemkund Sahib, a revered Sikh shrine located amidst the Himalayas. Helicopter services to Hemkund Sahib provide a convenient and time-saving option for devotees.
6. Ek Dham Yatra by Helicopter:
Apart from multi-destination pilgrimages, Dehradun Helipad also caters to Ek Dham Yatra (single shrine pilgrimage) by helicopter. This option allows devotees to focus their journey on a specific shrine of their choice.
7. Blueheights Aviation - A Premier Charter Operator:
When embarking on these spiritual journeys, selecting a reliable charter operator is essential. Blueheights Aviation is renowned as one of the best charter operators in the region. They provide safe and comfortable helicopter services, ensuring a memorable and hassle-free pilgrimage experience for travelers.
In conclusion, Dehradun Helipad, situated in the picturesque Sahastradhara area, serves as a pivotal launchpad for numerous spiritual journeys across the Himalayas. Whether you're planning a Chardham Yatra, Do Dham Yatra, or a visit to a specific shrine, helicopter services from this helipad offer a convenient and enriching way to connect with your spiritual side amidst the majestic Himalayan landscapes. Blueheights Aviation stands as a trusted partner, ensuring a safe and comfortable voyage for pilgrims.
Your Private Charter Journey Starts Here
Subscribe and we'll send the best deals to you