10 Most Expensive Private Jet aircrafts & Charter Flights
Jun 03, 2023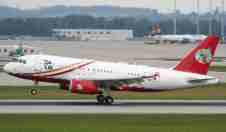 Private Aircraft are synonymous with splendour and comfort. Generally boarded by elite businessman and 'riches' across the world, Private aircraft ensures the comfort of a home away home with the amenities like satellite TV, WiFi, plush interiors, well-decorated bedrooms and showers.
Today, we have listed the 10 most expensive private aircraft which are capable to take you to a world of fantasy
1. Airbus A319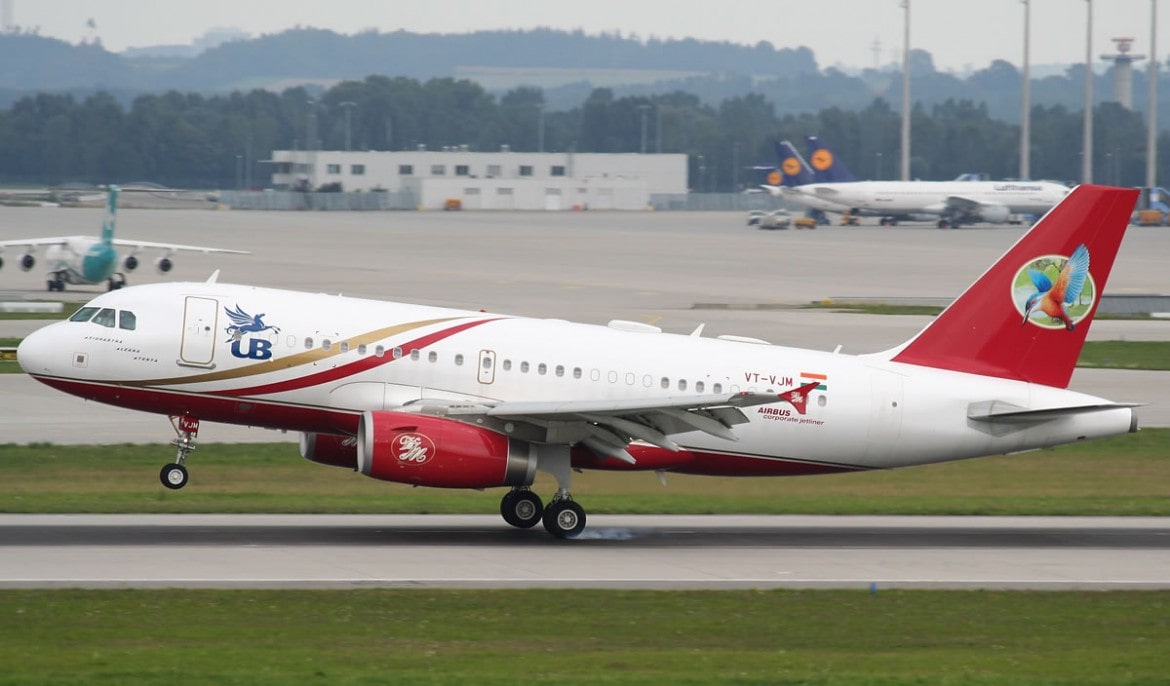 Owned previously by Kingfisher Airlines owner Vijay Mallaya, this aircraft was auctioned in 2019 due to his willful default. It can accommodate 22 passengers along with 2 crew members. It has a living space of 6000 cubic foot along with a shower and bathroom as its plush interiors. It comes with a cruising speed of 828 km/h and ha a flight range of 9,475 km. The cost of this private jet aircraft in India is estimated at $80.7 million.
2. Gulfstream III
Tyler Perry – American actor, producer and director is the owner of this beautiful Private Jet Aircraft with ample entertainment amenities to make your travel – fun. It comes with a 'Flying theatre', electronically controlled window shades, iPod docking stations, multiple Blue Ray players, a Huge 42-inch HD LCD screen and a satellite TV.
3. Boeing 747-430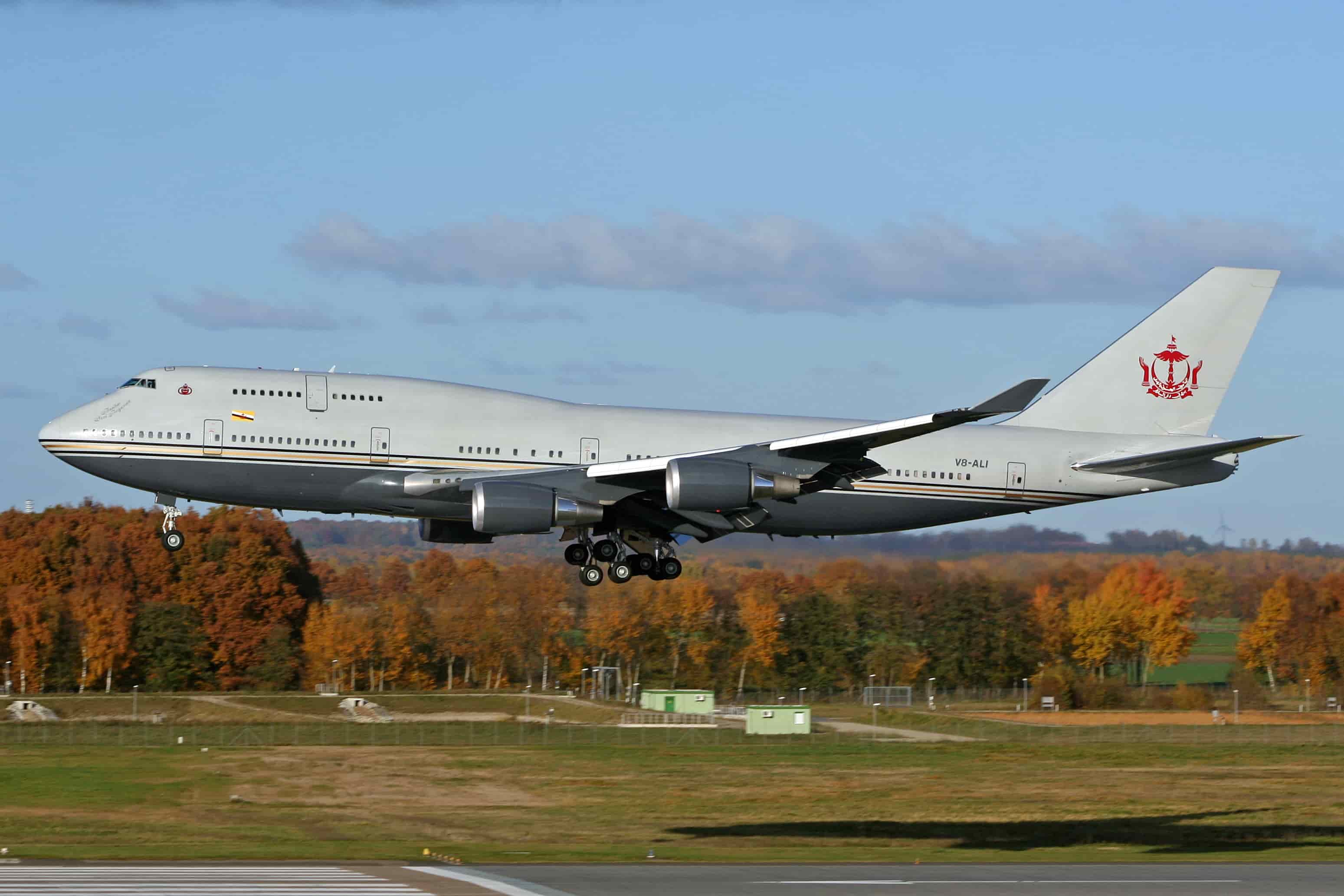 Being one of the richest monarchs in the world, Boeing 747-430 boasts a living room, bathroom, bedroom and other interiors to be decorated with crystal and gold. The splendid interior added $100 million to its original cost of $100 million, leading to its total cost at $200 million. The majestic gold details in its interior add a dazzling look to this private jet aircraft.
4. Airbus A380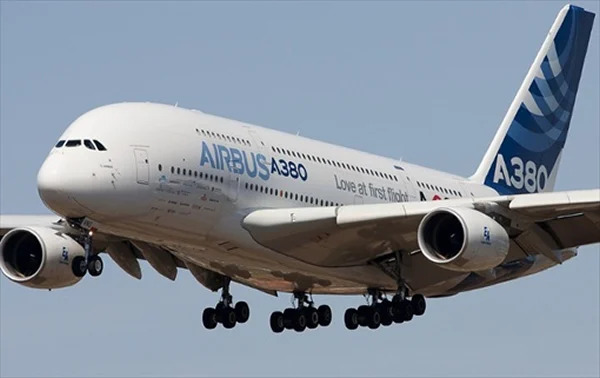 Priced at a whopping $500 million, it is the most exclusive and expensive private jet aircraft on the list with the host of amenities to ponder. As an ordinary commercial Airbus A380 cost $400 million, the added customization to this private jet by Prince Al-Waleed Bin Talal enhanced its cost further by $100 million. This aircraft boasts a garage for Rolls Royce, a prayer room with electronic mats to rotate automatically to face Mecca and a Turkish bath.
5. Boeing 747-400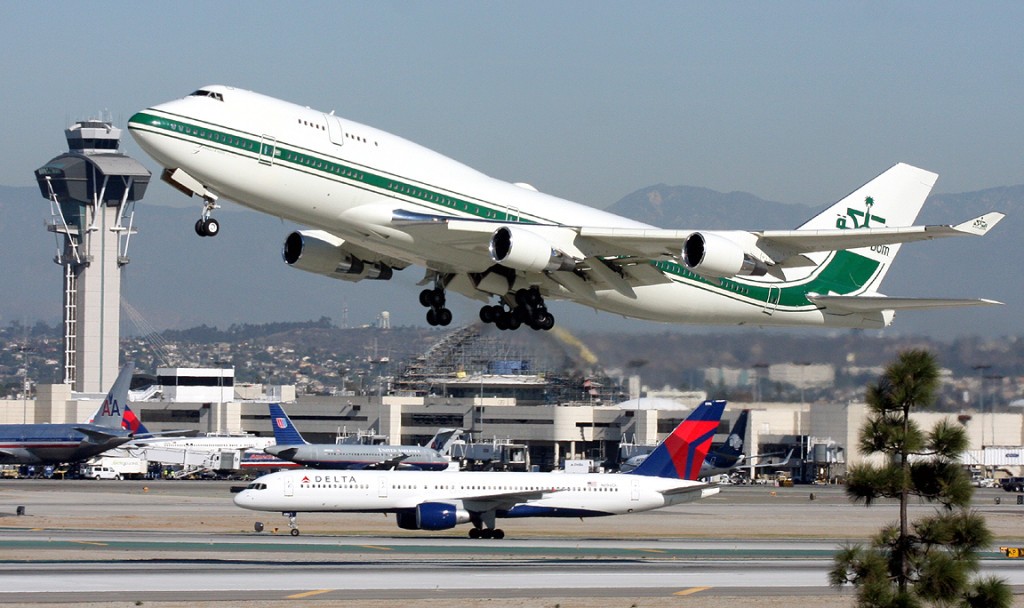 With a seating capacity of more than 400 people, this aircraft was bought by Prince Al-Waheed bin Talal in 2003. It was then customized to his preferences with two luxurious bedrooms, a 14-seater dining table with a throne in middle. There are 11 attendants available on the plane to serve the Prince. It comes with a range of 13,450km.
6. Boeing 757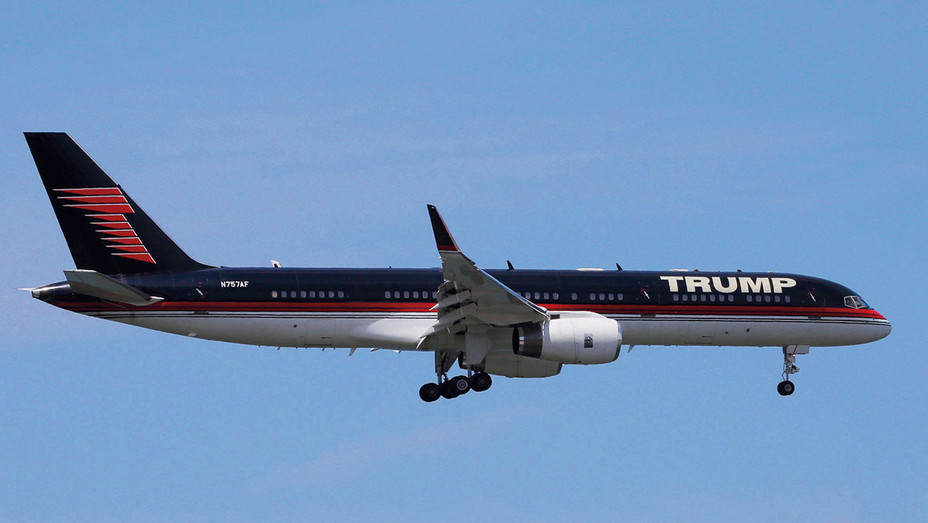 This iconic private jet was bought by the business magnate and former US President Donald Trump from Microsoft Co-founder Paul Allen. It has an integrated home theatre system, work desk, television room with a 2 inches flat TV screen along with a control box to watch thousands of movies and a master bedroom. The lavish interior of the plane also includes a splendid bathroom with a circular shower. Gold Plated seat buckles are the highlights of this private aircraft along with the gold plated faucets and sinks in the bathroom, making it the most popular private jet.
7. Boeing 747 8 VIP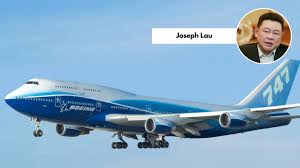 Owned by the real estate Tycoon Joseph Lau in Hong Kong, this splendid aircraft is designated as 'Dreamliner' for its splendid offerings. Adjoined with a spiral staircase, this aircraft has two levels of interiors stretched across 445 sq. Meter. It has the maximum cruising ability of 1195 km/hr and an astonishing range of 17,020 km, making it the longest-range Private jet. Priced at $153 million, the interior of this aircraft includes a huge private office, gym, large cabin space and several guest rooms.
8. Airbus A340-300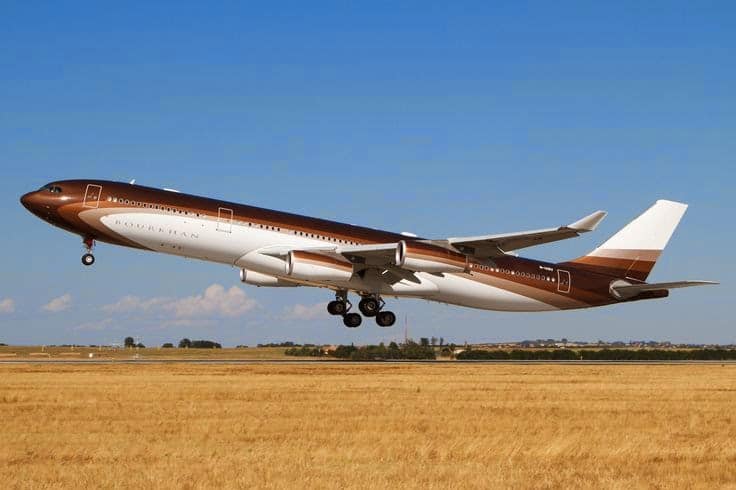 Owned by the richest man in Russia, this aircraft costs between $350 million to $500 million attributing to its luxurious interior and splendid design. This aircraft is the largest plane in Russia, even larger than the plan of Russian President Vladimir Putin. Named as Bourkhan, after the name of the father of its owner Alisher Ashmanov, it has a range of 13,700 km.
9. Boeing 767-33A/ER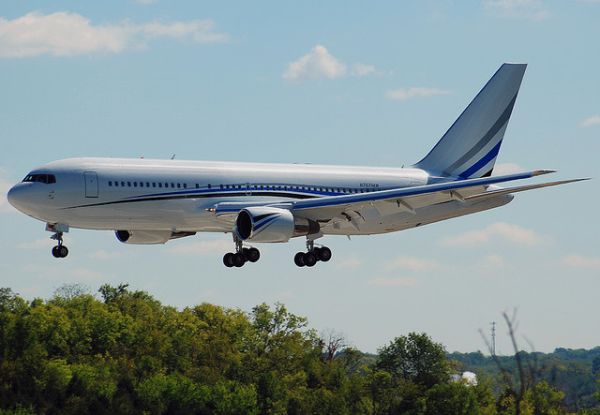 With its elaborate cockpit paint details, this astonishing aircraft is known as Bandit. Roman Abramovich is the owner of the Chelsea Football Club, a Russian billionaire who is also a proud owner of Boeing 767-33A/ER. The plane originally can accommodate 300 passengers and boasts a dining area of 30 people. It comes with additional security as an anti-missile system. The interior of the plane is known to be adorned with gold decorations.
10. Boeing Business Jet 2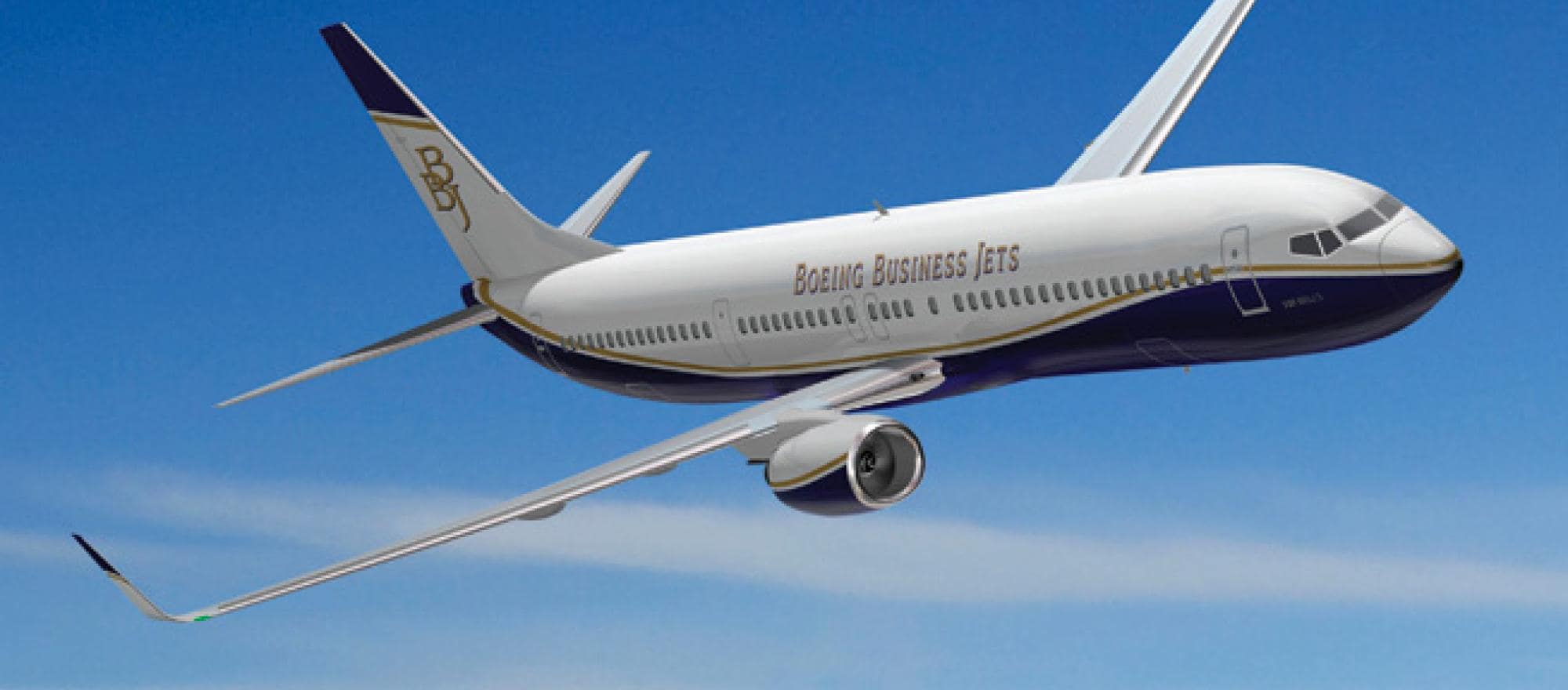 Owned by the richest man of India and the owner of Reliance Industries, Mukesh Ambani, this aircraft comes with a space of 1000 square feet to accommodate a boardroom, private suites and executive lounge. Considering the plush amenities of this aircraft, it is referred to as the 'flying hotel' to accommodate the plush needs of billionaire's while travelling.
Conclusion
Owning a private aircraft is a cost-intensive affair. Hence the aviation companies like Blueheights Aviation ensure to provide elite travellers with an opportunity to travel via expensive private aircraft without any requirement to buy them.
You May Also Like
Six Reasons Private Jet Charter is Safer Than Commercial Airlines
Five main reasons: Why private jets are painted White?
How does weather affect the private jet flight?
Can you beat jet lag by hiring a private Jet?
8 most important things to consider before booking a private jet flight
Your Private Charter Journey Starts Here
Subscribe and we'll send the best deals to you