5 Things You Did not Know About Kedarnath Temple Darshan By Helicopter
Jun 03, 2023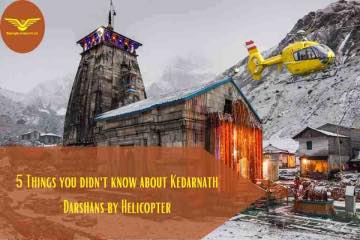 Situated in the astonishing elevation of 3553 meters, Kedarnath Temple is one of the most divine Hindu pilgrim destinations according to Hindu mythology.

The temple is dedicated to Lord Shiva which has a total of 12 Jyotirlingas. Hence, people from all across the world visit this holiest place to get blessings.
These days devotees go for Kedarnath Yatra by helicopter at a short interval of time. They book tickets to get Kedarnath helicopter services.
Located in Uttarakhand, it is believed to visit this holy place once in a lifetime. Most importantly, Kedarnath Yatra is not just a simple trip: it is a meaningful experience.
Places to see in Kedarnath
Earlier pilgrims use to visit Kedarnath Dham by trekking. It needed much planning as well as efforts. But once you reach there, it will be an eye treating experience for you.
The lush greenery, snowcapped mountain and serene atmosphere, indeed will give delight as well as bliss in your spiritual journey.
The lush greenery, snow capped mountain and serene atmosphere, indeed will give delight as well as bliss in your spiritual journey.
But now our Kedarnath helicopter services make it easier for you to visit the destination and return on the same day.
The main highlight of the Kedarnath Yatra is specifically the sightseeing experience. The devotees can visit the local markets and purchase handmade things and enjoy the local cuisine. Let us have a look at significant sightseeing places in Kedarnath:

Kedarnath Temple
Kedarnath Temple is the holiest Hindu temple because it is a part a Char Dham Yatra. The place can be reached from Gaurikund through the trek.
You can also reach there by our Kedarnath helicopter services. We also provide Chardham yatra by helicopter
Kedarnath Temple is situated on the Garhwal Range of the Himalayas in the Rudraprayag District. The temple remains closed for about six months because of heavy snowfall. It is not always easier for the old age people to trek at the height of 3553 metres. Hence we offer Ek Dham Yatra by helicopter for them at the best rates in the market.

Gandhi Sarovar
Situated at the foothills of Kirthi Stambh and Kedarnath, Gandhi Sarovar is a lake of crystal clear water. It is also called as Chorabari Tal as it is located near the Chorabari Bamak glacier. Blueheights Aviation offers you a chance to visit in this place in Kedarnath Helicopter Services package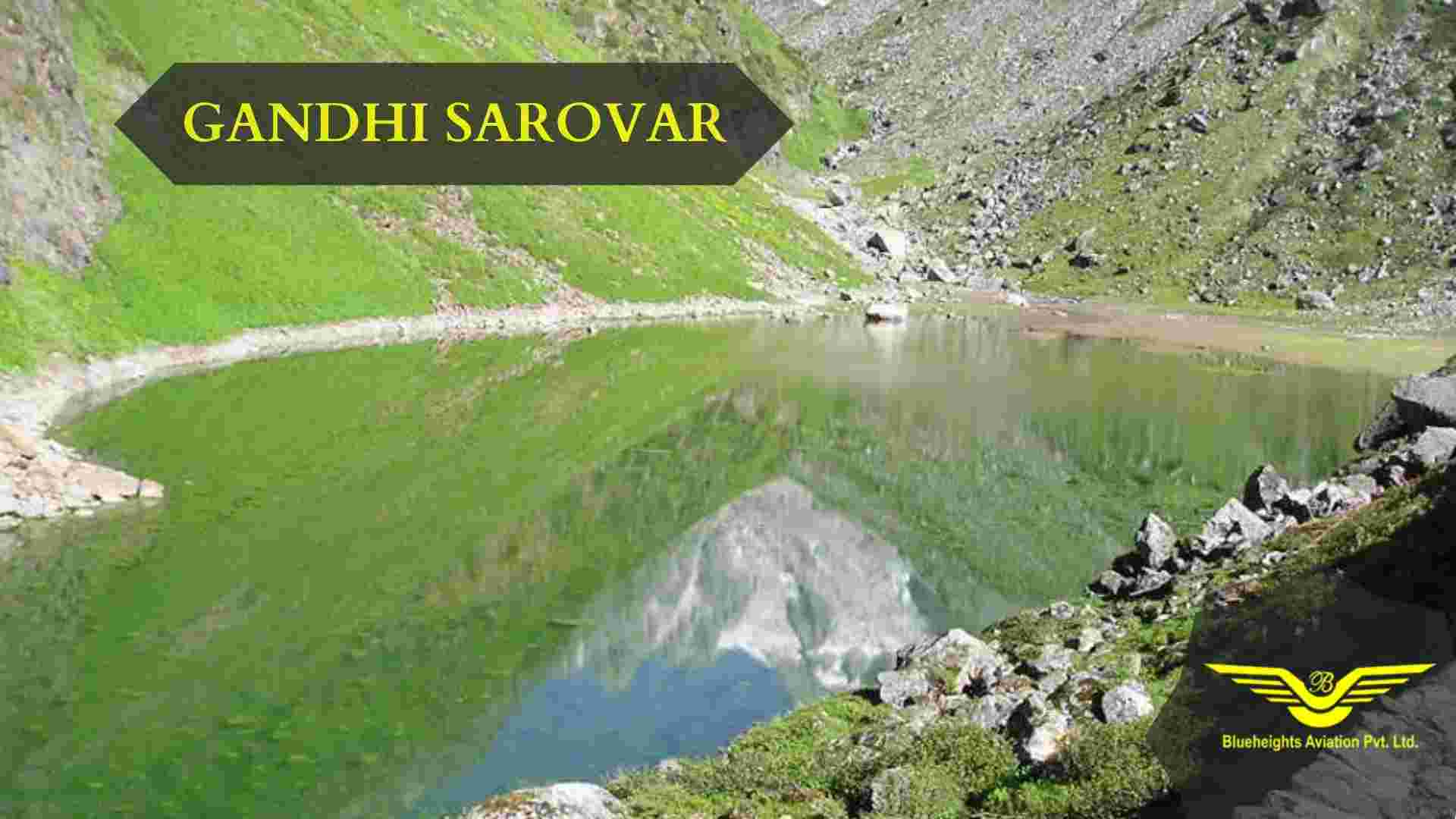 Phata
Phata is a village situated near Gopeshwar Gaurikund Road. The place is well known because of its helipads which are used by visitors who visit Kedarnath Dham.
You can also opt for Phata to Kedarnath helicopter in our Kedarnath Helicopter Services.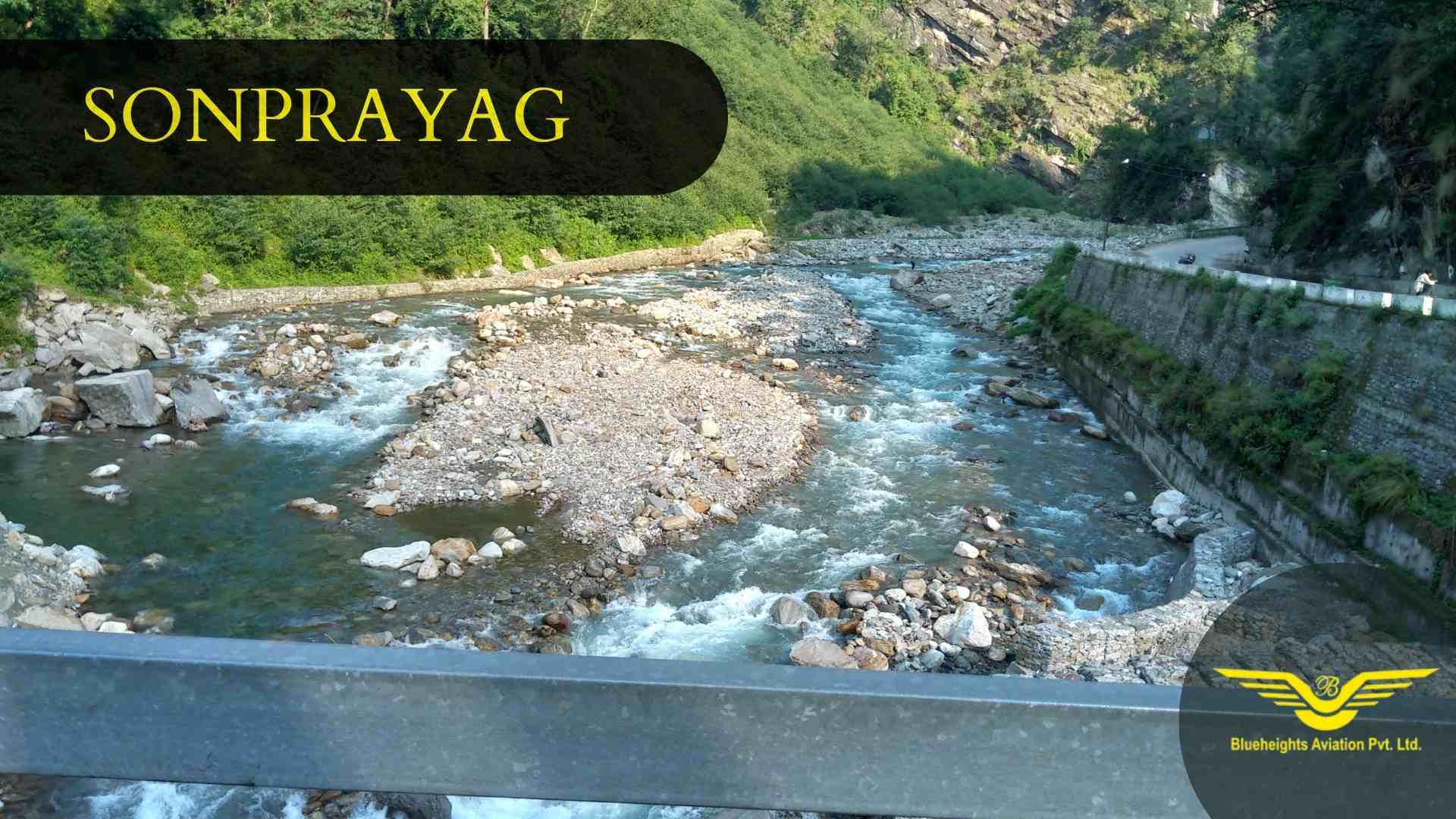 Vasuki Tal
Vasuki Tal is located at an altitude of about 4135 meters. The place offers a stunning view of Chaukhamba peaks. The Vasuki, as well as Chaturangi glaciers, are also found in the lake.
Additionally, the trekkers can also complete their trekking and return to Kedarnath on the same day. Generally, it becomes tough for the trekkers to trek to this place, but by availing our Kedarnath Helicopter Services, we will make it easier for you.

Sonprayag
Sonprayag has much spiritual significance as per Hindu Mythology. This is the place where Lord Shiva and Goddess Parvati got married.
The glorious snow capped mountains, as well as lush greenery, add more beauty to this place. Not only this but also this is the place where River Basuki meets River Mandakini.

Gaurikund
The place is named after Goddess Durga, who is the wife of Lord Shiva. The devotees from across the globe visit this place to take blessings from Goddess Gauri in Gauri temple that is situated here.
Apart from this the place also offers catchy eye view of Vasuki Ganga and the forest all across the peak. The tourist who opts for Kedarnath Helicopter services enjoys the panoramic view in a more beautiful way which make them speechless.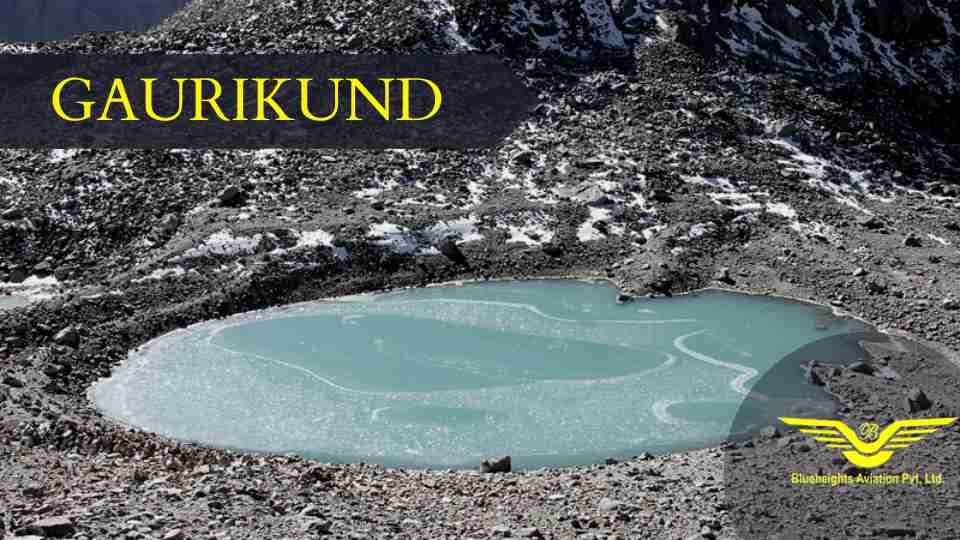 Kedarnath Helipad
This place is situated 700 meters away from the Kedarnath Temple. Most of the devotees who are unable to opt for trekking prefer helicopter service for Kedarnath and visit all the tourist spots. It will take around 8 minutes for you to reach Kedarnath Dham.
From which places can I avail the Helicopter Services to Kedarnath?
Following are some of the places from where you can avail the Helicopter Services to Kedarnath:
1. Guptkashi
2. Phata
3. Sersi
4. Dehradun
Not only this but we also provide services through which you can avail Do Dham Yatra by Helicopter from Dehradun
What is the best company for the helicopter services to Kedarnath?
BlueHeights Aviation offer helicopter services in India among which you can choose the Kedarnath Helicopter Services. By availing our service, you can say goodbye to the long trek and give yourself a lifetime experience.
When it comes to integrity, efficiency and safety, BlueHeights Aviation can be the right option for you. You can enjoy the panoramic view of Kedarnath Dham and get lost in its breathtaking beauty.
Which is the best way to reach Kedarnath Yatra?
Of course, the best way to reach Kedarnath is by air. You can either book a flight ticket, and the nearest airport is Jolly Grant Airport in Dehradun. However, if you want to opt for a personal helicopter, it will be more comfortable and the fastest way for you to reach from Sahastradhara Helipad at Dehradun.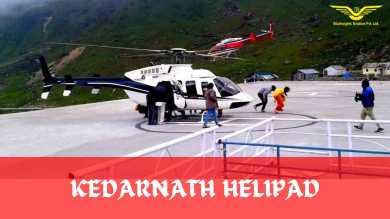 Conclusion
Now, what are you waiting for? Enjoy your Kedarnath trip by availing our Kedarnath Helicopter Services. We assure you we will never forget this unique travelling experience with the majestic backdrop of the lower Himalayas where beauty meets spirituality.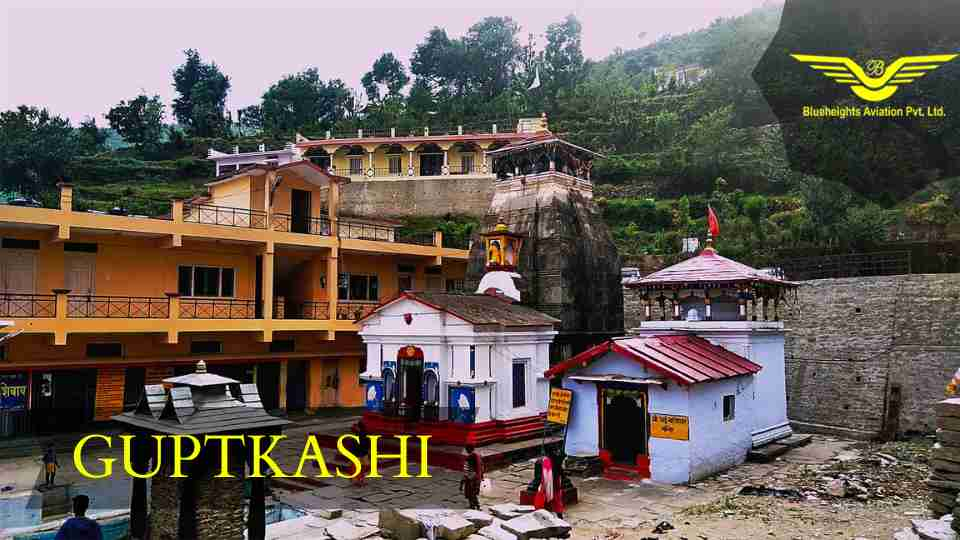 FAQ
What is the best time for Kedarnath Yatra?
The best time to visit Kedarnath Dham is between May to June. However, most of the devotees prefer to visit in September or October
How do I book a helicopter ride for Kedarnath Yatra?
You can book opt for Kedarnath helicopter services from BlueHeights Aviation. We offer many services like a full tour package, hotel confirmation, etc.
How should we keep during Kedarnath Yatra?
While your journey to Kedarnath, you should keep all the necessary items with you such as warm clothes, medicines, water bottles, umbrellas, dry fruits, torch, mobile and bamboo sticks.
You May Also Like
Chardham Yatra at Incredible India: A tour to Chardham
10 Must You Know Tips for Chardham Yatra
How Much Does It Cost to Visit Chardham Yatra?
Importance of Do Dham Yatra in Hindu Religion
What is the best time to visit Kedarnath?
7 Lesser known facts about Door Opening of Kedarnath temple
KEDARNATH-BADRINATH By HELICOPTER @ 125,000 PER PERSON ( 3N4D) with one night stay at kedarnath and one night stay at Badrinath
Chardham By Helicopter from Dehradun @190,000 per person including one night stay at Dehradun with vip darshan at all char dham
Your Private Charter Journey Starts Here
Subscribe and we'll send the best deals to you