Is the Air Ambulance Industry on the Verge of Collapse?
Jun 03, 2023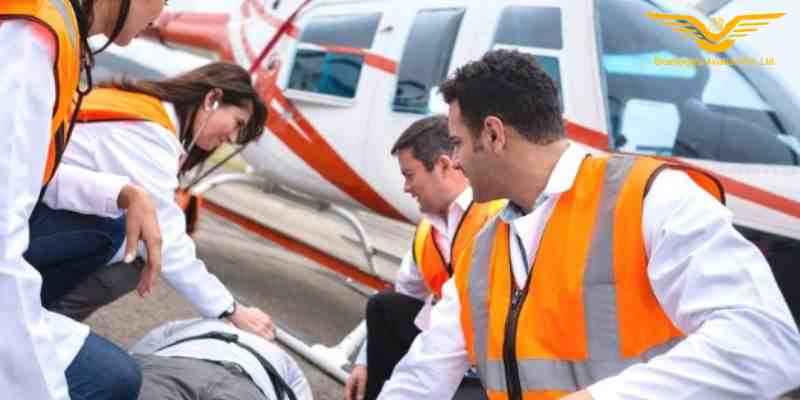 In situations when receiving emergency medical care on the ground would take too long, air ambulances are aircraft that can offer air medical services easily.
Aircraft and helicopters that have been specially equipped with all the necessary medical equipment are known as "air ambulances," and they are used to provide medical care in remote places where it is difficult to get road-based ambulance services.
The need for efficient ambulance services rises as a result of an increase in accidents and other life-threatening events such as massive strokes, trauma, heart attacks, and other medical disorders, which ultimately results in the global growth of air ambulance services.
Recovery after COVID-19
By the middle of 2020, air ambulance services had quickly recovered from the COVID-19 pandemic's effects.
The COVID-19 pandemic has fundamentally altered the landscape of many industries, including aviation, healthcare, chemical manufacturing, information and communications technology, and the automotive sector.
2019 has seen a negative impact of COVID-19 on the majority of the markets that fall within the aforementioned categories.
Hospitals, health insurance, assistance providers, and independent end users will all be increasing their demand for helicopter emergency medical services (HEMS) after July 2020, according to air ambulance service operators.
The Increasing Popularity of Air Ambulance
The National Health Mission has allocated more than 20,000 ambulances throughout more than 30 states and union territories in India, demonstrating the country's public healthcare system's growing interest in pre-treatment patient transportation services.
Ambulance services have drawn more interest from the private healthcare sector, which was not far behind. This exceptional move in the country's public healthcare system was strengthened with the duty of securing high-quality ambulance services at reasonable prices, a task that may appear more difficult to do because it is a direct outcome of the operational and administrative policies. Air Ambulance services Mumbai or any other cities are constantly increasing in demand.
In India, especially in the regions that require a network of emergency clinics in major urban centers, Best Air Ambulance Services India is the demand of the decade. It's becoming more and more common. In India nowadays, a sizable number of hospital groups have their air ambulance network.

Therefore, it is not about to collapse any time soon. In Tier II and Tier III cities, there is considerable interest in air ambulances. Since there is such a significant need, many international organizations have been attracted to the country to provide air ambulance services.
Although everyone in the healthcare sector agrees that India needs more air ambulance services, these services are still quite new in India.
Your Private Charter Journey Starts Here
Subscribe and we'll send the best deals to you