How much luggage can I take on a private jet?
Jun 03, 2023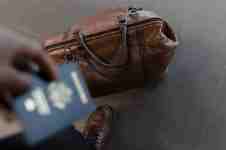 Charter a private jet is all about comfort and convenience. Unlike a commercial flight, private jet gives you the freedom to choose your schedules, reducing the boarding time and flexible with luggage capacity as well. However, depending on the type of your aeroplane, the luggage capacity on private jet varies.
How to determine the luggage space?
The thumb rule is, larger the plane, higher the luggage capacity. A large Chevrolet Suburban SUV has total 46 cubic feet space when all the seats up and 137 cubic feet when the two rows seats are down. Depending on the number of passengers travelling, luggage space varies.
Here is the comparison on some private jets in context to their luggage capacity on Private Jet:
Private jet service is an economical alternative over buying a private jet which can cost anywhere between $2 million to $100 million.
If you are looking for an extravagant vacation, here is an elaborate guide on private jet travel.
Phenom 100 is a very light jet and offers 71 cubic feet of luggage space while Embraer Phenom 300 provides 27 cubic feet of luggage space which is enough to accommodate three standard suitcases, two very large suitcases and two sets of golf clubs.
Cessna Citation Sovereign is a mid-size jet with a luggage capacity of 100 cubic feet while a large Gulfstream G550 offers a luggage space of 226 cubic feet.
How much luggage I can take on a private jet?
Standard Luggage is considered as 50 lbs or 23 kilograms as one luggage. Every mid-size or light jet equated one luggage for one passenger. If you are boarding a larger jet involving longer stay, it has a provision for more than one luggage as it has more capacity compared to mid-size jet.
A light Private Jet Services allow up to 6 persons with 6 luggage items while a large jet can carry 12 people with 12 luggage capacity. Hence, a large jet offers 1.5 luggage space as compared to a mid-size or light jet.
Some of the VIP airliners have dedicated cargo spaces under the cabin. These airliners offer more luggage space compared to the standard ones.
Can I access my luggage during the flight?
Depending on the type of plane, access to the luggage varies. Generally, there is a combination of outside of aircraft and within the main cabin, where the luggage is kept. Things which are required during flight can be kept within the main cabin to access them during flight. You should refer first-time flyer Guide and mention to your aviation provider to get the things on right track.
Conclusion
While there is no major restriction for luggage in Private jet, the weight has always been a concern. It is all about fitting your luggage on board. Very heavy items are not recommended for a shorter runway. Discuss with your aviation provider for thorough planning to avoid any last-minute hassle.
Connect with Blue Heights Aviation now to discuss your exclusive flying requirements.
VIP converted airliners are the specialized aeroplanes with the capacity to transport a huge amount of luggage and consist of multi-zone cabins. These are particularly famous with royalty and head of states.
Long-range jets have more generous capacity to accommodate a bigger group of travellers along with higher luggage capacity. If you are considering mid-size jet, transporting huge luggage can be a concern.
You May Also Like
What foods can I get on private jet charters?
How much does a charter plane cost in India?
How to find Best Top Private Jet Charter Companies
How to Book a Private Jet – 4 Easy ways to do.
Your Private Charter Journey Starts Here
Subscribe and we'll send the best deals to you