How much does a charter plane cost in India?
Jun 03, 2023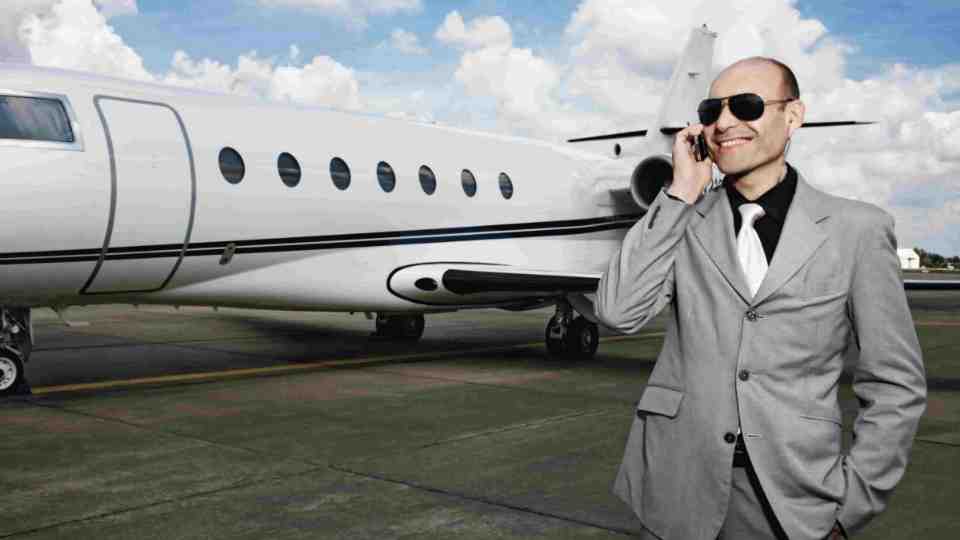 Planning to fly away for a business trip during an on-going pandemic?
Want to spend a lavish vacation with family abroad?
Well! The widespread of corona pandemic has made boarding flights unsafe yet wealthy Indians have an option to consider private jet travel. Considering the safety issues in this pandemic, a private jet is a preferred choice for the people who can afford the private jet cost.
Private jet service is an economical alternative over buying a private jet which can cost anywhere between $2 million to $100 million.
If you are looking for an extravagant vacation, here is an elaborate guide on private jet travel.
Chartered Jet Vs Private Jet
The major difference between a private jet and chartered jet is the seating capacity, while any jet with the eating capacity ranging from 8-seater to 180 seaters can be hired for a charter, a private jet is consisting of 4 to 18 seats only.
A charter flight is exclusively rented for a specific itinerary which is not a part of the regular itinerary of various airlines. It is an unscheduled flight where you rent the entire aircraft. There are several packages for charter flights where the organiser determines the location and time.
The person charting the plane determines the schedules for Group charter flight. Any private jet charter is controlled by the company or the individual who is chartering it to fly. From arrival points to departure time and various schedules, they have full control.
While the charter jet and private jets are the terms which often used interchangeably, by now we understood the difference between the two!
How much does a private jet cost?
A private jet cost you ranging from $2 million to $ 100 million. The operation cost ranging from $50000 to $ 1 million along with the unforeseen repair such as blown tire, which pays between $2000 to $3000. Food on private jet also costs you additionally as you have to maintain a chef and other staff for that purpose as well.
There are several unforeseen expenses associated with a private jet which any private jet beside routine maintenance cost. It is estimated that you have to fly at least 240 hours a year to leverage the operating cost associated with any private jet.
Does it make a sense to buy a private jet if I fly less than 240 hours?
The answer is simply 'No'. Instead of buying a private jet, it is recommended to charter a jet. As private jets also lead to depreciation like your used cars, you should invest judicially by considering your frequency of flying. If your flying hours are less than 240, book charter flight!
There is far another way to enjoy the luxury of a private jet at its fractional cost. Charter plan is one of the viable options which let you enjoy the Private Jet Etiquettes without exuberant maintenance expenses.
The best part about charting a plane is to escape associated costs and management hassles. You can enjoy a custom-craft experience at much lower private jet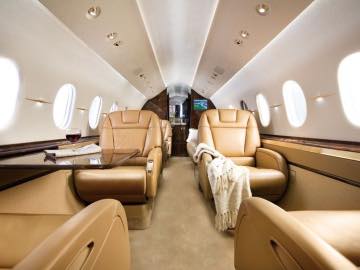 Kinds of Private/Charter aircrafts available to fly
There is a wide range of aircrafts available from various aviation companies like an airliners heavy jets, single-engine turboprops and light jets. Depending on your requirements, you can choose the one considering the seating space requirements, amenities required onboard, Food on private jet and itinerary.
Benefits of Chartering an aircraft
Blueheights Aviation emphasizes that only a charter aircraft can offer unrestricted itinerary and great privacy at par with a private jet but its fractional cost.
Here are some of the considerable benefits of chartering an aircraft over any commercial flight or a private jet:
Unlike a commercial aircraft, there are no restrictions on carrying your luggage. As luggage clearance is a long and irritating process. Charter plane offers convenience and comfort.
It gives you to the choice of a customized itinerary with convenient schedules.
High comfortability with specially designed aircraft to make the most of your on-board time.
Highly customized aircraft also offers your choice of meals
It gives you the flexibility to fly anywhere in the world from anywhere. You can cover the multiple locations on the same day at your own time.
Food on Charter jet
No matter if you have a private or commercial flight, serving of alcohol is prohibited in domestic flight. Dry snack is often served in the small aircrafts multi-cuisine are meant for heavy and mid-size jets. The airlines generally take a note of their frequent flyers and serve them from their favourite restaurant onboard.
For passengers frequently on move, these charter airlines also arrange authentic home-cooked meals.
Entertainment and Wi-fi facilities
Generally, small aircraft have fewer facilities as compared to the larger ones. Most o the state-of-art entertainments are available for the mid-sized Private jet charter. Even the airlines arrange short films for the long-haul flights. You can also download your favourite movie or series on your device.
The arrival of charter aircrafts
In most of the cities in India, dedicated terminal or airports are maintained for the charter flights with VVIP movement for charter passengers. Corporate Aviation Terminal, Kalina is dedicated to the charter flights in Mumbai exclusively and latest general aviation terminal with VIP lounge.
There are dedicated immigration areas, security areas and lounge in these terminals to offer the best of facilities to the people who chart aircraft services and for private jet on rent.
Depending on aviation company, you can make a bulk purchase of flying hours for an economical deal. These bulk hours are available at a considerable discount in advance and cost you much cheaper than owing to your private plane.
Finally, Estimated cost of a charter jet
The cost of charter a private jet starts from Rs 90,000 ($ 1300) and goes as high up to 6,00,000 (9300$) per hour depending on the facilities you seek. If you charter turboprop and other light jets, it will cost you around Rs 1,20,000 to Rs 2,50,000 ($1500 to $ 3000) per hour but mid-size jets cost you more around Rs 3,50,000 to Rs 5,00,000 ( $ 4000 to $ 7000) per hour.
Conclusion
If you are disappointed with the services of commercial flights and owning a private jet seems to be an expensive affair, a charter flight is the best way to fulfil your requirements within your budget. You are not required to spend a fortune in maintaining a private jet when you can enjoy a similar experience at the fraction of cost with a charter plane.
You May Also Like
What foods can I get on private jet charters?
How to find Best Top Private Jet Charter Companies
How much luggage can I take on a private jet?
How to Book a Private Jet – 4 Easy ways to do.
Common mistakes to be avoided while booking a private jet
You Might Also Like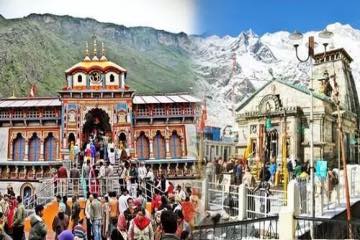 Do Dham yatra by helicopter
1N2D / Daily Tour

Chardham Yatra Helicopter Services
5N6D / pilgrimage

Dodham yatra by helicopter
Same Day / pilgrimage

Kedarnath yatra helicopter services
Same Day / Pilgrimage
Explore More Services
Private Jet Charter
Do Dham Yatra
Kedarnath
Helicopter Charter
Your Private Charter Journey Starts Here
Subscribe and we'll send the best deals to you