Name of 4 Dham
In India, the Char Dham, or four sacred pilgrimage sites, are considered to be the most important spiritual destinations in the country. These four sites—Badrinath, Dwarka, Puri and Rameshwaram—each carry their own special name and legend behind them a testament to India's rich religious history.
Introduction to India's Char Dhams.
India's Char Dham pilgrimage includes four sacred sites which are considered to be the most important spiritual destinations in Hinduism. These four holy places are Badrinath, located on the banks of the Alaknanda River in the Garhwal district of Uttarakhand; Dwarka, a city situated at a confluence of two rivers in Gujarat; Puri, which is located on India's eastern coast and is known for its Jagannath temple; and Rameshwaram, situated on an island separated from mainland India by the Pamban Channel.
Hinduism's most sacred scriptures, the Vedas and Upanishads, believe that visiting these four destinations can lead to spiritual enlightenment and even Moksha, or liberation from the cycle of life and death. Every year, Hindu devotees travel to these pilgrimage sites in order to pay homage to Lord Vishnu or Shiva depending on the Dham they are visiting. The journey is often challenging as it involves covering long distances over steep, rugged terrain during some of India's harshest climates. Hindus believe that making this pilgrimage is an act of devotion and service which will lead them closer towards truth and liberation.
Yamunotri – Ganga's Younger Sister.
Yamunotri, the gateway to the Char Dham pilgrimage circuit, is located in the laps of the Garhwal himalayas. The legend behind the origin of this site tells us how it got its name – it was named after Goddess Yamuna, younger sister of Ganga, who descended from heaven to bless it. The temple at this location features a black marble idol of goddess and is dedicated to her. A hot spring near rests along the banks of River Yamuna has made for travelers bath in warm waters en route their spiritual journey.
Arising among a cluster of snow-clad peaks are several hot and cold springs of religious significance where devotees take holy dips. Though the chilly winds can be felt all around in the month of June, pilgrims still travel to this sacred site completing the half trek with snacks of Poha and Aloo Paratha. According to scriptures, Yamunotri is one of four abodes, collectively known as Chardham Yatra which includes Badrinath, Kedarnath and Gangotri. This entire pilgrimage circuit holds immense spiritual importance for Hindus and rewards tourists who finish this heavenly quest with divine blessings.
Gangotri – Origin of the Sacred River Ganges.
Gangotri, second in the Char Dham pilgrimage circuit, is the origin of the sacred river, Ganges. Legend has it that King Bhagiratha performed intense penance on this site to bring Ganga down to earth and purify ashes of his 60,000 ancestors. As Goddess Ganga descended from heaven as requested by king Bhagiratha and touched the land here at Gangotri, she got her name – Ga?g? (Ganges). The main temple here was built by Amar Singh Thapa to house an idol of goddess Ganga and is rather small due its location in high altitude mountains.
A holiday at Gangotri is a pilgrimage par excellence. Here, devotees can visit the Gangotri temple, explore the ancient natural places of religious interest, worship in the temples around, take holy dips in Ganga where it originates and even trek to its glacier source - Gaumukh - some 18 km upriver.
Kedarnath – Ravana's Sacrifice to Shiva.
Kedarnath is the oldest temple in the Char Dham circuit and surrounded by snow-peaked mountains of Kedar Valley. The ancient legend associated with this pilgrimage destination states that Ravana, after mastering the Brahman Rig Veda, wanted to please Lord Shiva so as to get a blessing for immortality. Cleverly, he cut his head ten times as an offering and when lord shiva woke up from his meditation, he was pleased and offered him a boon in appreciation.
Kedarnath is one of the four Char Dhams - Badrinath, Dwarka, Puri and Rameswaram. It is revered as one of the holiest sites in Hindu mythology and temples here pay tribute to the various legends associated with it. The majestic temple complex at Kedarnath reflects its significance in Hindu culture. Kedar ji (Lord Shiva) here is seen facing the Shivaling in five-faced Rudra form giving a unique reverence to this sacred site.
According to mythology, the region in which Kedarnath lies is believed to be the place where Ravana performed an intense penance Lord Shiva. Impressed by this display of devotion, Lord Shiva offered Ravana a boon. To capitalize on his opportunity, Ravana asked that Shiva's abode atop Mount Kailash be taken down so he may take it back with him to Lanka and marry Parvati there. Although Lord Shiva was not pleased by this request, He agreed to make himself accessible at Kedarnath in north India for devotees.
Badrinath – The Padukas of Lord Vishnu Reacted To Natural Disaster
Badrinath is another pilgrimage destination located in the Chamoli district of Uttarakhand. As per tradition, it is believed that Lord Vishnu constructed the temple for himself. According to legend, the temple in its present form was constructed after a big natural disaster hit this sacred land when all Padukas (footprints) of Lord Vishnu started floating. Rishi Narad arranged them at Badrinath and built a temple with these footprints.
Badrinath is home to one of the four most sacred temples in India known as the Char Dham. The other three are located in Uttarakhand, Rameshwaram, Puri and Dwarka. It is surrounded by snow-capped peaks of the Himalayas and pilgrims can be seen bathing in hot springs located nearby. Tourists can also take a guided tour to the Valley of Flowers which is situated 15 km away from Badrinath.
Badrinath is believed to have been created from a great natural disaster caused by Lord Vishnu when he stamped his foot on the ground. It is said that Padukas (footprints) of Lord Vishnu can still be seen in Badrinath, an area which was previously deemed uninhabitable due to its barren land and extremely cold climate. Today, Badrinath is a popular pilgrimage site for Hindus and thousands of pilgrims make the journey to this holy location every year.


Helicopter packages for Chardham Yatra from Dehradun
Chardham Yatra by Helicopter 5N6D
Related Topic
Badrinath Dham Yatra by Helicopter from Dehradun
Auli by Helicopter from Dehradun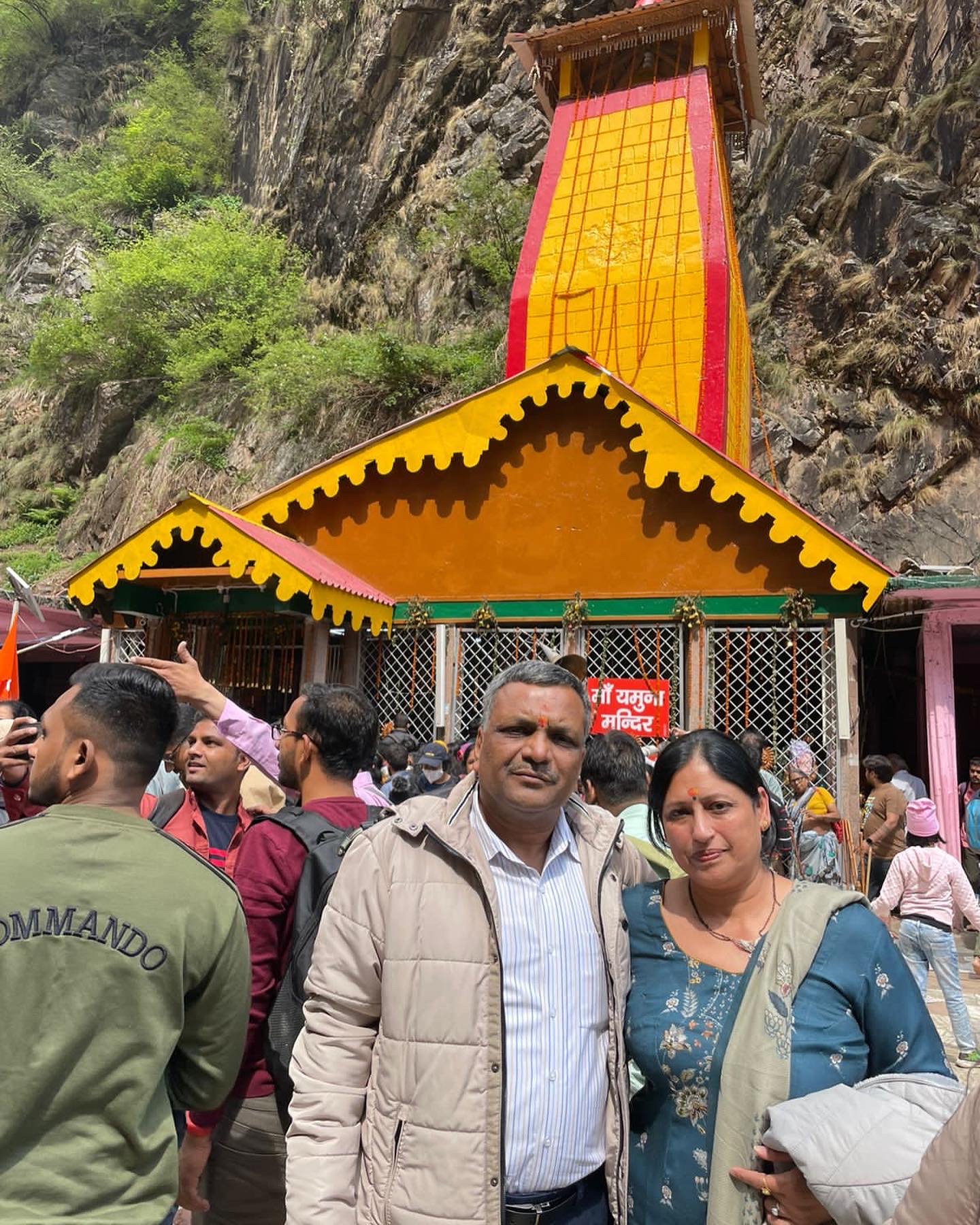 Yamunotri by Helicopter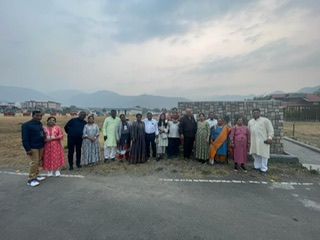 Exploring Gangotri by Helicopter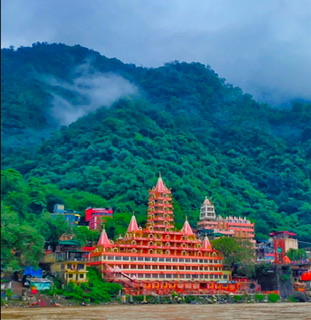 Exploring Rishikesh: A Spiritual and Adventurous Paradise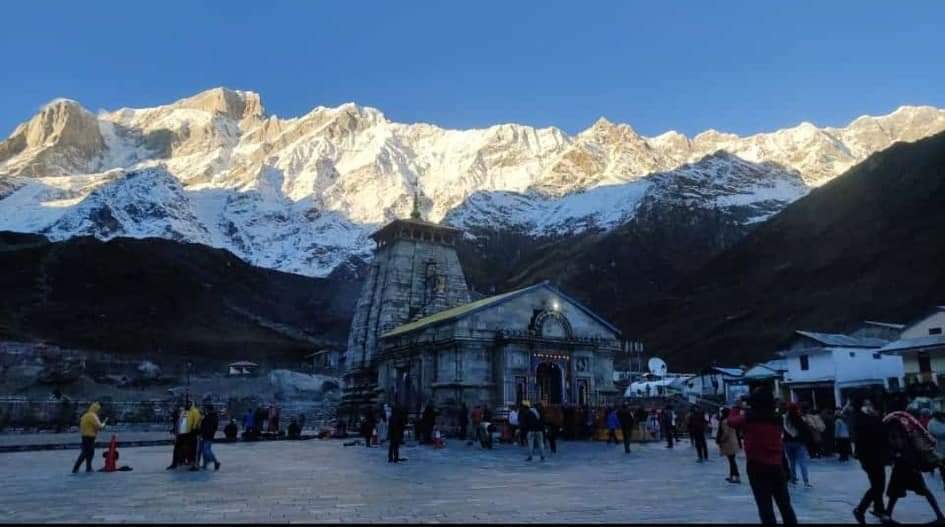 Discovering the Spiritual Tapestry: Top 10 Temples of Uttarakhand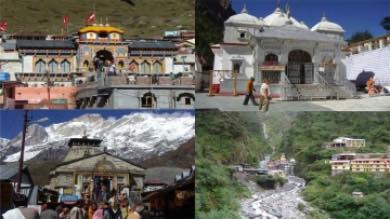 Chardham Yatra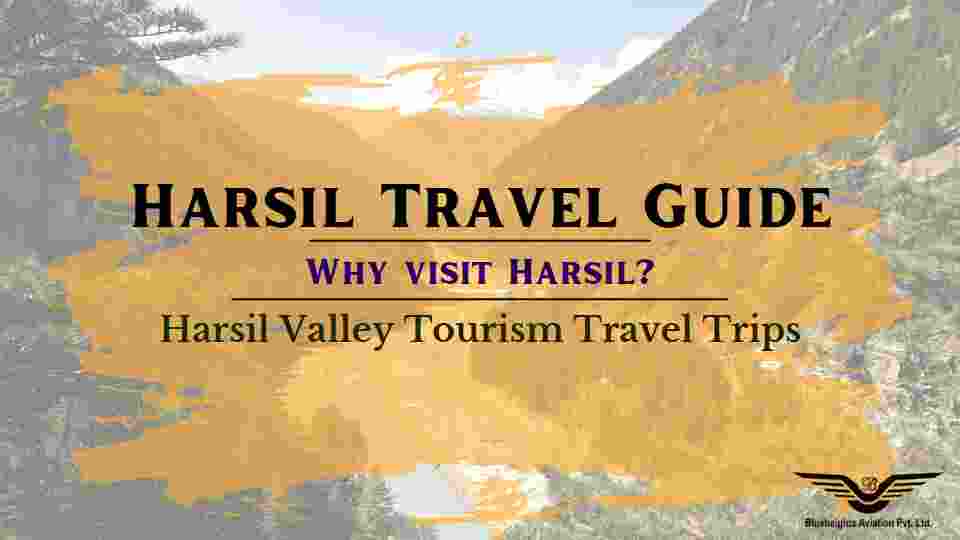 Guide to Harsil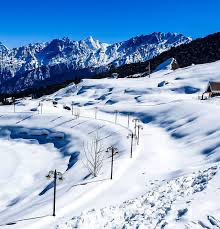 Uttarakhand

Discover the Beauty of Dehradun, Uttarakhand
Your Private Charter Journey Starts Here
Subscribe and we'll send the best deals to you