Weather in Kedarnath
If you want to discover the unexplored Himalayan terrain, there is no better destination than Kedarnath. Explore our section on Kedarnath Tour Packages, and you will be amazed at how simple to travel to this remote location.

Located at a high altitude of 3,583 meters above sea level, the climate in Kedarnath is mostly cold. Due to its extreme weather, Kedarnath remains closed for 6 months owing to its chilly weather. When northern India experiences summer, visiting Kedarnath is a pleasant time. The darshan for Kedarnath opens from April till October.
To have more insight into the type of weather that prevails in Kedarnath, we have segregated it into three zones: Summer, Rainy, and Winter.
Kedarnath in Summer
| | | |
| --- | --- | --- |
| Months | Temperature | Overall Weather |
| April to June | Avg. from 30° high up to 15° low | Pleasant and Perfect |
The weather: The weather in Kedarnath has always been cold. However, the degree of coldness differs. The months of summer, April, May, and June, are both mild and cool, which makes them ideal for visiting. The average temperature is approximately 17 degrees Celsius. The warmth of the sun allows you to spend your time wandering around the area. Apart from going to the main Kedarnath Temple, visitors could take the time to make their way to other shrines in the beautiful town of mountains. Lord Shiva has been identified as the primary God of the town. However, many temples here have been dedicated to other gods, too.
Kedarnath is a beacon to those who love adventure in the summer months. Whether spiritual or not, you can set off on the many trails that run through the town after you've paid your respects to the temples. While the trek might be difficult, you'll see the weather ideal for outdoor hiking and walking.
Important significant events
If you are in Kedarnath in June, you can enjoy the colorful Kedar Festival. This entire area is decorated with decorations, and the whole area is in a festive mood. The summer months are the most enjoyable moment to experience the rich culture and customs that are part of Devbhoomi Uttarakhand.
For the entire duration of eight days, the region is filled with artists from all over Uttarakhand who are here to showcase their talents. Painters, dancers and singers, and other artists utilize this venue to show their talent and educate the public about the Himalayan state's past, tradition, beliefs, and culture.
What do you need to know about it?
The weather can't improve much more than it did during summer. The cold is gone, and you'll be able to enjoy the warm weather by strolling around town and the surrounding areas.
Be aware before your visit.
It is the peak season for tourists, and you'll see crowds. Prepare yourself to wait for a long time at temples.
Tips •
Carry energy bars, dry fruits, and energy drinks while out. These are great for getting that required energy boost in this region of steep slopes.
Kedarnath in Monsoon
| | | |
| --- | --- | --- |
| Months | Temperature | Overall Weather |
| July to September | Avg. from 27 degrees of high temperature to low | A Bit Risky due to heavy rainfall |
Weather,
The monsoon in Kedarnath commences in July and will last until mid-September. Although the weather during the monsoon season in Kedarnath isn't the best time to go, it attracts plenty of visitors looking for some excitement.
The area is stunning and adventurous travelers flock to the area. When hiking and trekking are very exciting, the weather cooperates, and the weather is comfortable. If the region experiences significant rainfall, the risk of landslides and road obstructions rises exponentially. If you plan to visit this time of year, be prepared to take in the natural beauty of the most unspoiled
Land.
Important events A day before the celebration that is Raksha and Bandhan is Shravani Annakoot Mela. It is a colorful festival celebrated by locals to celebrate the beginning of the new harvest. The day is when freshly harvested paddy is offered to Lord's idol as "prasad." The phallus-shaped God Lord Kedarnath is decorated with a paste created of the freshly harvested grain. Numerous prayers and other rituals are performed on the day. The celebration is a spectacle for those who visit and is also an atmosphere of spirituality for visitors to Kedarnath Dham on this day.
Lord Ganesh is Lord Shiva's son, and Ganesh's birthday day is spent with great excitement in Kedarnath. Vinayak Chaturthi comes around September, and devotees of Lord Ganesha flock to the shrine to offer tribute to the God of prosperity and happiness.
The reason you must go right now
The monsoon transforms the deserted land of Kedarnath into an endless expanse of lush green mountains and hills with flowing streams. It's a great place to be outdoors.
Surprising Fact:
You might believe that no one visits Kedarnath during the monsoon season, but there are a lot of adventure seekers like you, so you can expect to be greeted by crowds.
Tips
Make sure you have an emergency day bag with extra clothes, a poncho flashlight, batteries for an extra, and a bottle of water—dry fruit.
Kedarnath in Winter
| | | |
| --- | --- | --- |
| Months | Temperature | Overall Weather |
| October-March | Avg. between 20°C high and 0 degrees low | Cold Weather with chilly winds and snowflakes |
Kedarnath in winter is a bit secluded. The region is prone to massive snowfall, and most roads are closed. It also gets colder to sub-zero temperatures, and if you're not used to cold temperatures, living in Kedarnath in the winter could be uncomfortable.
The temple gets away from the crowds and stays closed during the winter. A lot of snow accumulates everywhere, and visitors are not advised to go to the temple in winter. The weather in Kedarnath during winter is so cold that many residents leave the town before winter's arrival and turn Kedarnath into an uninhabited town. Furthermore, the area is surrounded by white, providing Kedarnath with an airy feel.
Important events Like every other part of the nation, Diwali is celebrated with great enthusiasm and enthusiasm in Kedarnath. The festival of lights makes the area come to life with thousands of vibrant flowers and sparkling lamps used to beautify the temple and the surrounding areas. It is a major celebration, and many famous faces attend Kedarnath to respect God at this time of auspiciousness. Whether you're a Shiva worshipper or not, you should take the time to experience this celebration at Kedarnath at least once in your life.
There is a belief that great sage Adi Sankaracharya passed his final breath at Kedarnath. The sage's Samadhi is a temple dedicated to him and situated right behind Kedarnath's main shrine. Kedarnath. Each year, on the day that is the last day of this temple, Samadhi puja is performed. People flock to Kedarnath worldwide to enjoy this festival of lights, music, and procession. A grand puja ceremony is conducted within the Shankaracharya Samadhi, and afterward, the sacred sanctum of the main temple is shut to winter. In the temple, the idols of the God of peace god are moved into Ukhimath, which is still revered.
What you need to know about going right now There aren't many people who go to Kedarnath in the winter months. If you're willing to endure the cold, it is the moment to get great deals on accommodation.
Be Aware Before Visiting
Prepare for roadblocks. Have an emergency kit with you, and make sure that it contains spare clothing, a waterproof woolen gloves torch, additional batteries, a water bottle, and dried fruits.
Tips
You should wear a pair of waterproof trekking shoes as you go out on the slippery slopes.
Frequently Asked Questions
In Which Month is Kedarnath less crowded?
If you want to visit Kedarnath when it is least crowded, consider visiting it from September to October. The chilly winds start blowing during this time, adding a tinge of adventure to your yatra. This is one of the reasons only adventure seekers prefer this time of the year to visit Kedarnath.
How Many Days does It take to Complete the Kedarnath Trip?
Among all the Char Dhams, Kedarnath comes with the longest trek. It generally takes 8-10 days to visit all the temples and scenic places around Kedarnath. If you are looking for a quick Darshan to Kedarnath temple, you can complete your trip in just 2 days by booking a Kedarnath Helicopter Tour Package with Blueheight Aviation.
How Difficult is Kedarnath Yatra?
Although you won't find many steep ascents on this trek, you can reach to summit easily. But the summit push is the most difficult part of the trek. You always have an option to avail palanquin to clear the trek easily.
YOU MIGHT ALSO LIKE:
Related Topic
Badrinath Dham Yatra by Helicopter from Dehradun
Auli by Helicopter from Dehradun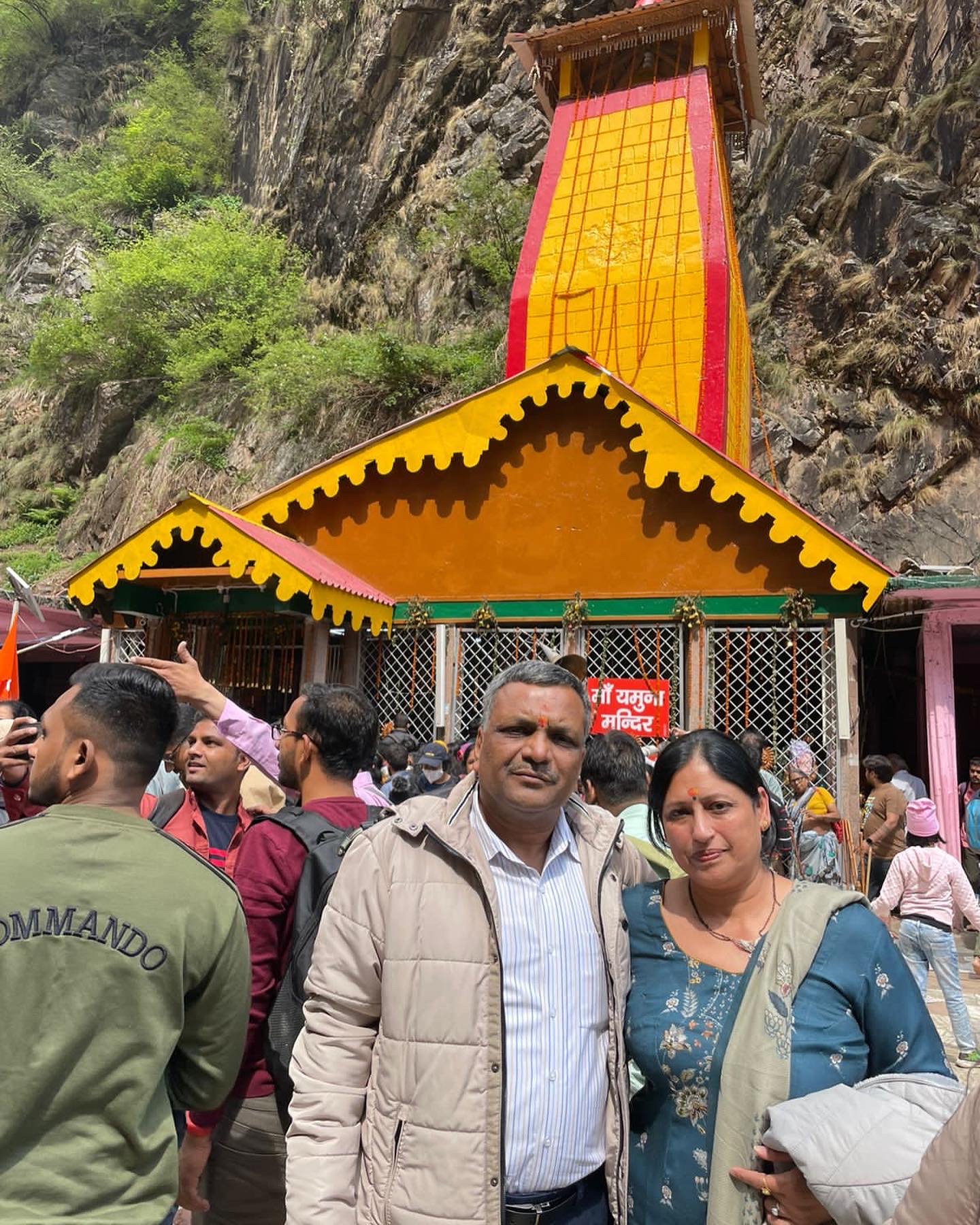 Yamunotri by Helicopter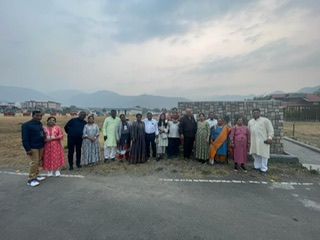 Exploring Gangotri by Helicopter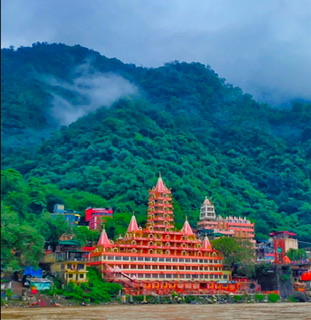 Exploring Rishikesh: A Spiritual and Adventurous Paradise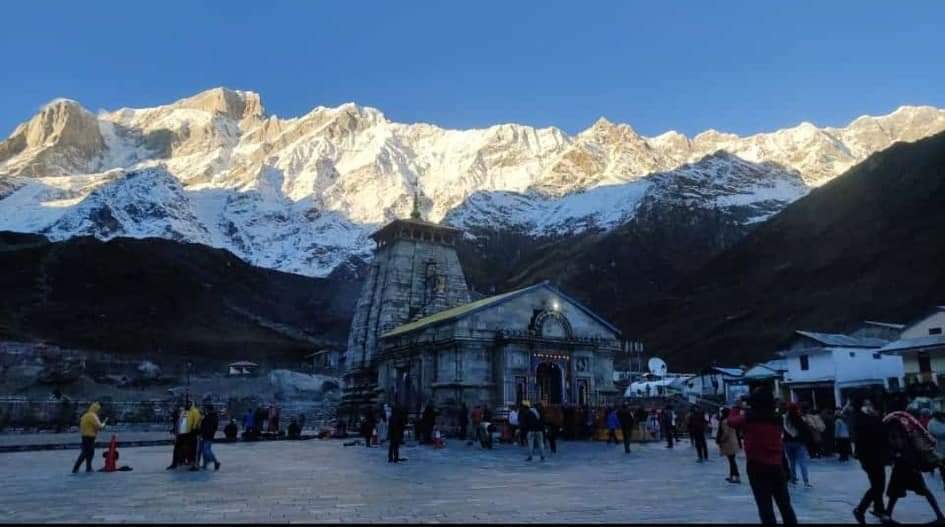 Discovering the Spiritual Tapestry: Top 10 Temples of Uttarakhand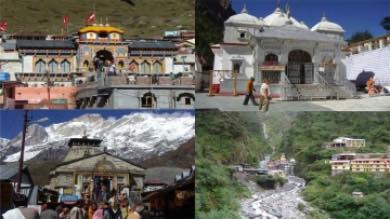 Chardham Yatra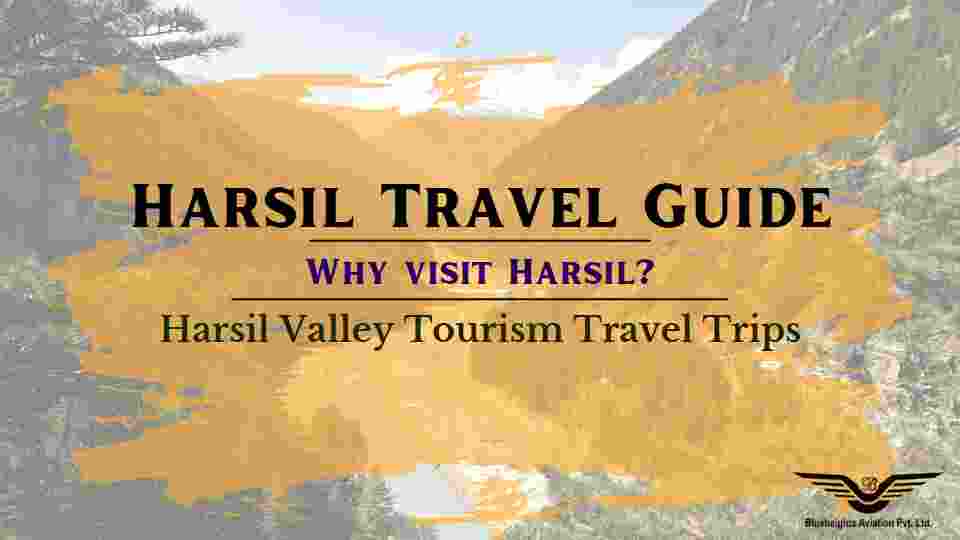 Guide to Harsil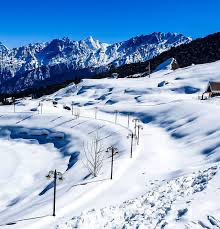 Uttarakhand

Discover the Beauty of Dehradun, Uttarakhand
Your Private Charter Journey Starts Here
Subscribe and we'll send the best deals to you