Visit to Hemkund Sahib by Helicopter 2023
Are you looking for a spiritual journey to undergo?
If Chardham Yatra is on your list, you should not miss a visit to Hemkunt Sahib ji. Located in the Garhwal Himalayas, Hemkunt Sahib is a sacred Sikh pilgrimage site.
This place is known for its beautiful scenery and serene atmosphere. Derived its name from the glacier lake Hemkund, the holy shrine is located adjacent to this lake of snow. Located at an altitude of 15,000 feet, it is profoundly overlooked by seven mountain peaks. With its mention in Ramayana, this shrine is widely visited by the Hindus as well.
Itinerary for Hemkund Sahib Yatra by Helicopter
The government of India announced the launch of helicopter services for Hemkund Sahib after the 2013 floods caused extensive damage to the trek route leading up to Hemkund Sahib. There is no helipad at Hemkund Sahib. The nearest helipad is at Gobind Ghat is used to reach both Hemkund Sahib and Valley of Flowers (VOF).
Dehradun to Ghangaria by Helicopter
Early morning you will depart Sahastradhara helipad in Dehradun to reach Ghangariaas the nearest helipad to Hemkund Sahib.
After completing a 6kms trek from Ghangaria, you will reach Hemkund Sahib.
With a soulful darshan at Hemkund Sahib, you will trek down to Ghangaria.
You may choose to flyback to Shashtradhara or spend overnight at Ghangaria to visit flower of valley next day.
Blueheights Aviation is your one stop solution for all your helicopter needs. They provide a safe and comfortable journey to Hemkund Sahib. We also offer the direct Heli services from Dehradun (Shastradhara helipad) to Hemkund Sahib to make it a convenient affair.
Once you grab the deal, you can start packing your bags for an unforgettable holiday experience with Blueheights Aviation. Our team of professionals will take care of all the arrangements from booking flights and hotels to arranging sightseeing tours and activities. We also offer special discounts on group bookings.
So, don't wait any longer; call us today for more information about our services and packages!
History of Hemkund Sahib
It is believed that Guru Gobind Singh Ji, the tenth Sikh Guru, meditated here for around 10 years. One of the Sikh soldiers discovered the place during a cartographic mission in 1930. The retired granthi of Indian Army Sohan Singh together with the soldier Havildar Modan Singh laid the Gurdwara foundation in late 1930. They also renovated the old Laxman Temple that was already in place that time, bedecked on the shore of Hemkund Lake.

It is dedicated to the tenth Sikh Guru, Guru Gobind Singh ji, and also mentioned in the Dasam Grant which is considered to be a word dedicated to Guru ji himself.
Weather Conditions At Hemkund Sahib
As Hemkund Sahib is a popular pilgrimage site located in the Himalayas, it is always cold throughout the year and is accessible only for 4 months from June to September. During this time, the lakes are still frozen and snow starts falling again by the end of September.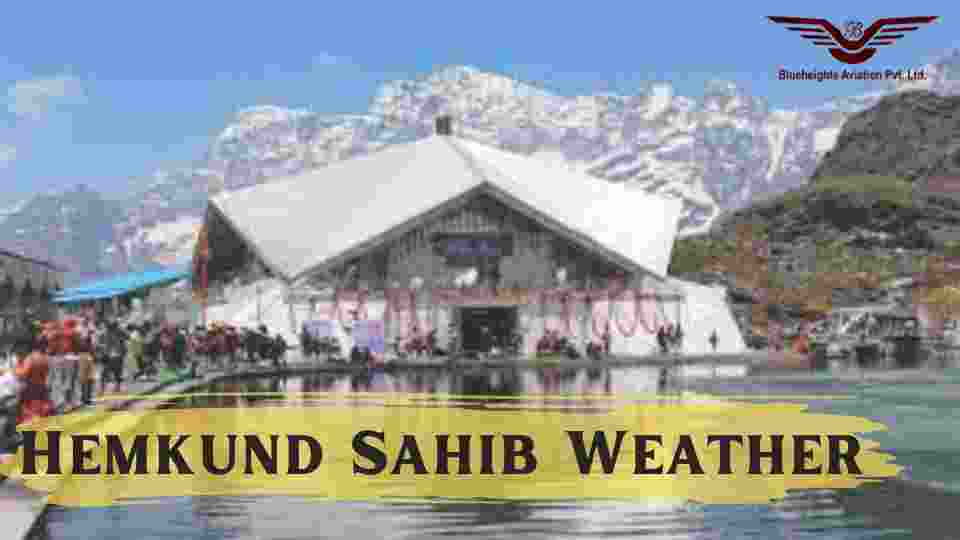 No one is allowed to stay overnight at Hemkund Sahib except for the Sewadars at Gurudwara who take care of the place. After the last prayer at 2 pm, everyone is sent down to Ghangaria.
The weather at Hemkund Sahib changes very rapidly due to its high altitude location in the Himalayas. The temperature can drop below freezing point during winter and it can be quite windy as well.
Heavy snowfall is common during winter months and it can be difficult to access Hemkund Sahib during this time. However, during summer months, temperatures are milder and visitors can enjoy beautiful views of nature around them while visiting this holy place.
Things One Shoud Carry to Hemkund Trek
When it comes to trekking, having the right gear is essential. Hemkund Trek is no exception. It is important to carry the right things in order to make your journey comfortable and safe.
Warm Clothes, thermal innerwear and fleece pullover one should carry to combat the dipping temperature at Hemkund.
Waterproof jackets, pants, woolen cap, thick woolen socks, muffler etc.
Flashlight or Torch with extra batteries
Personal toiletries and medication
Insulated water bottle and hydration pack
Packaged food and dry fruits
Hemkund Sahib Ropeway
The Uttarakhand Government built a modern, passenger ropeway system from Govindghat to Hemkund Sahib in order to provide the tourists a safe and comfortable way of travelling.
The project is a 13 Km long stretch from Govind Ghat (approx 275 km from Rishikesh) to Hemkund Sahib. It lies inside the boundaries of the Nanda Devi Biosphere Reserve.
The Uttarakhand Infrastructure Project Company Private Limited has been enlisted to form the project through a public-private partnership with the Uttarakhand Tourism Development Board (UTDB), GoU. The project is intended to be constructed in two phases:
Phase 1 of the development involves running from Ghangaria to Hemkund Sahib, which is a single, independent section.
Phase 2 consists of three sections which are all linked together between Govindghat and Ghangharia. Section I is stretched from Govindghat to Bhiundhar; Section II lies between Bhiundhar and the Laxman Ganga bridge; Section III is based between the Laxman Ganga bridge and Ghangaria.
The closest railway station to the project site is Rishikesh, about 288km away, and the nearest airport is Jolly Grant Airport, located in Dehradun which is approx 304 km away. To reach Govind Ghat (the base terminal) from here, you will need to use Badrinath Highway (NH 58) on the banks of Alaknanda River.
Special helicopter Services from Blueheights aviation are available from Govindghat to Ghangaria.
Is the Trek to Hemkund Sahib difficult?
The journey to Hemkunt Sahib is an arduous one and requires a lot of physical and mental strength.
It is a journey of faith and devotion that starts from Govindghat, located at the confluence of Alaknanda and Lakshman Ganga rivers. From here, the pilgrims have to cover a distance of around 19 km on foot. The path is steep and winding, with several waterfalls and streams along the way.
Why Should one consider visiting the Hemkund Sahib?
The trekking route to Hemkund Sahib passes through lush green meadows and dense forests. Along the way, you will also come across several small villages and hamlets that are home to local communities. The trail also offers stunning views of snow-capped mountains and glaciers. As you ascend higher up the mountain, the terrain becomes more challenging with steep ascents and descents. However, with proper preparation and guidance, it can be a rewarding experience for any trekker or pilgrim who wishes to visit this sacred place.
However, this mystical and serene place beckons thousands of devotees from around the world each year. A visit to Hemkund Sahib offers more than just solace; it brings peace, happiness and understanding. In this post, we will explore all that Hemkund has to offer its visitors: from beautiful landscapes to powerful teachings, this pilgrimage is sure to leave one with a newfound appreciation for life.
What are the activities one can undertake at Hemkund Sahib?
At Hemkunt Sahib, visitors can take part in various religious activities such as listening to kirtans (devotional songs), offering prayers and taking a dip in the sacred lake. The atmosphere here is filled with peace and tranquility, making it an ideal place for meditation and reflection.
The teachings of Guru Gobind Singh Ji are also shared here, which helps visitors gain a deeper understanding of the Sikh faith. The serene atmosphere of Hemkunt Sahib is sure to leave one with a newfound appreciation for life and its many blessings.
A visit to Hemkunt Sahib is an experience that will stay with you forever. It is a journey that will bring peace, understanding and joy to your life. So if you are looking for a spiritual journey, then Hemkunt Sahib is the perfect destination for you.
How to reach Hemkund Sahib?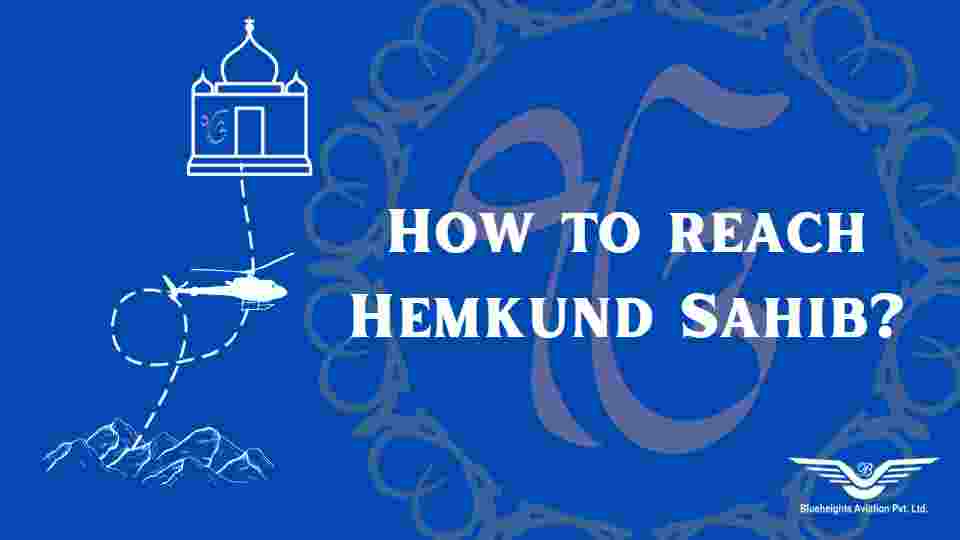 The journey to Hemkund Sahib is one of the most beautiful and soulful experiences. The trek begins from Govind Ghat, which is located at an altitude of 6,000 feet. From here, visitors can take a bus or hire a jeep to reach Ghangaria, the base camp for the pilgrimage. The trek itself is quite challenging and takes about 8 hours to complete. Along the way, visitors will be able to witness breathtaking views of the Himalayas and lush green forests.
However, the best way to reach Hemkund Sahib is by Helicopter. You can complete your visit in just one day conveniently.
Frequently Asked Questions
What is the nearest airport to Hemkund Sahib Gurudwara?
The nearest airport to Hemkund Sahib Gurudwara is Jolly Grant airport in Dehradun which is 292 km away. This airport has regular flights from Delhi and other major cities in India. From the airport, one can take a taxi or bus to reach Hemkund Sahib Gurudwara.
Is it Safe to Travel to Hemkund Sahib?
Yes! it is absolutely safe to travel to Hemkund Sahib. The locals at Uttrakhand are very polite, humble, and helpful. As the trek is challenging, you should be mentally and physically fit for trek. It is important to check the route conditions and weather before you start your trek. Take along the trekking essentials to make it a smooth journey.
What is the best time to visit Hemkund Sahib?
Owing to the chilly weather at Hemkund Sahib is only open for 4 months from June to October. Hence, these are the four months when Hemkund Sahib is accessible for pilgrims. With a high-altitude location, you can expect heavy rainfall. Hence, you should be well prepared accordingly.
Is ATM Facility available in Hemkund?
There is no ATM facility available at Hemkund. You need to withdraw the cash either at Joshimath or Govindghat as the ATM facility is available at these locations.
What are the nearby places I can explore near Hemkund Sahib?
Valley of Flowers and Badrinath are the two nearby places that one can visit while their visit to Hemkund Sahib.
How many days do I need to Explore Hemkund Sahib?
To ensure a relaxing vacation, you need 3-4 days to visit Hemkund Sahib. It will give you ample opportunity to explore its surroundings. The trek from Govindghat to Hemkund is around 18 kms with Gangharia as a stopping point.
Which is the nearest railway station to Hemkund Sahib?
Haridwar junction is the nearest railway station to Hemkund Sahib at a distance of 314 km. There are several trains across India that are well-connected with this junction.
Can I cover the Hemkund Sahib and Valley of Flowers in one trip?
Yes, you can comfortably cover the Valley of Flowers and Hemkund Sahib in a single trip. The nearest accommodation is in Ghangaria for both of these destinations and the common base camp is Govindghat. For both Flowers of Valley and Hemkund Sahib the trek routes were set apart after Ghangaria. So, you can visit both these places one by one. We suggest you cover one destination on a single day and the other destination on the following day to make the most out of your trip.
Is there any food and accommodation facility at Hemkunt Sahib?
There is no provision of staying at Hemkund Sahib overnight. There are plenty of restaurants available in Ghangaria which forms as the base camp for the travellers visiting Hemkund Sahib.
What is the trekking distance of Hemkund Sahib which starts from Govind Ghat?
From Govindghat to Hemkund Sahib, the trekking distance is around 19 kms.
Hemkund sahib yatra by helicopter | Ex Dehradun |2023

Related Topic
Badrinath Dham Yatra by Helicopter from Dehradun
Auli by Helicopter from Dehradun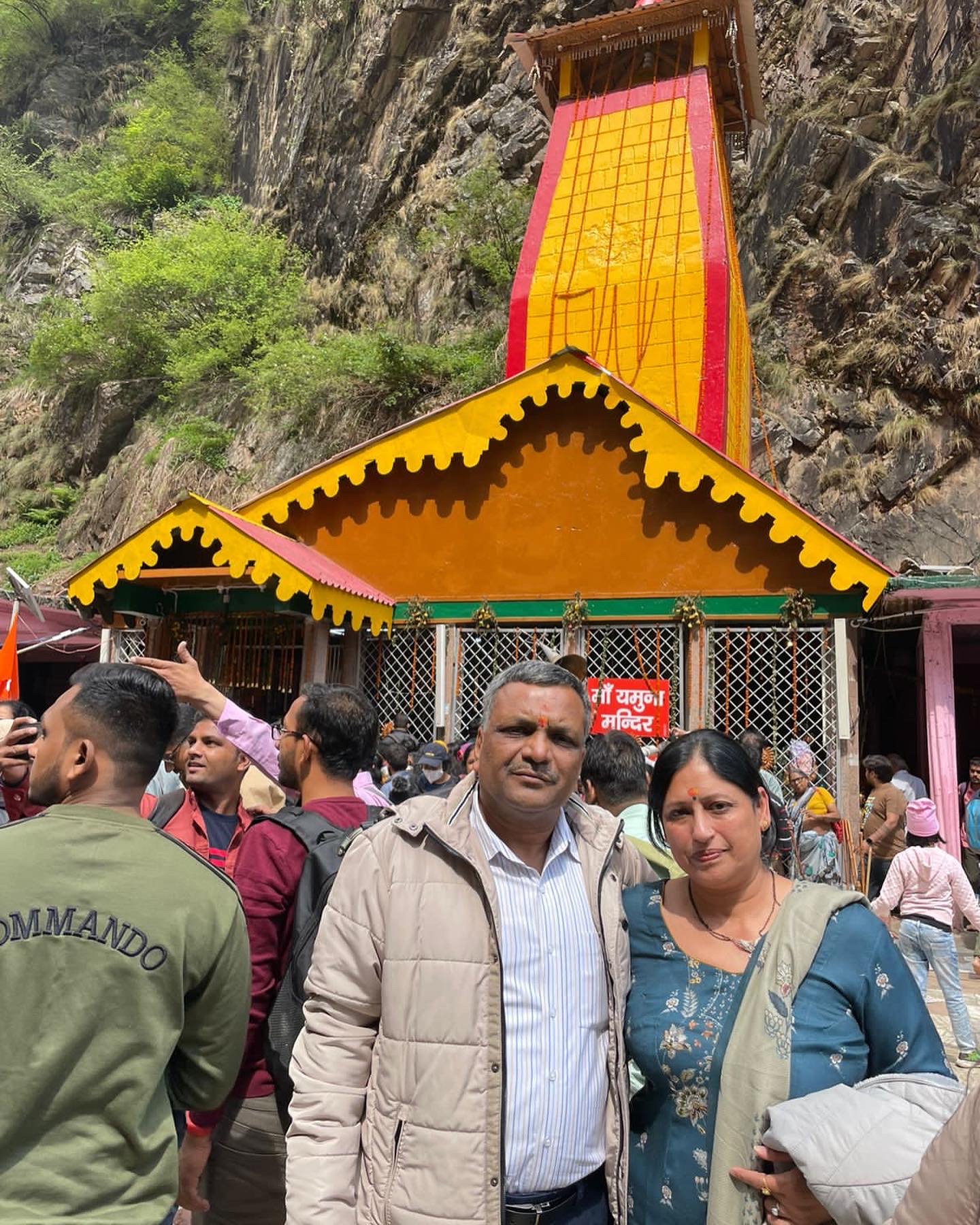 Yamunotri by Helicopter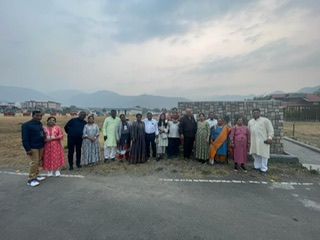 Exploring Gangotri by Helicopter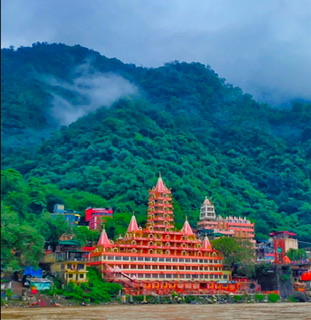 Exploring Rishikesh: A Spiritual and Adventurous Paradise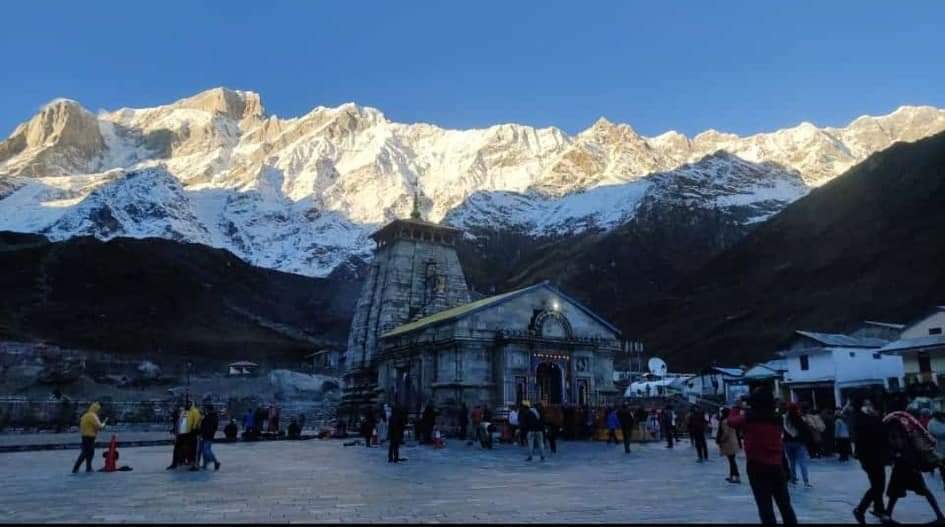 Discovering the Spiritual Tapestry: Top 10 Temples of Uttarakhand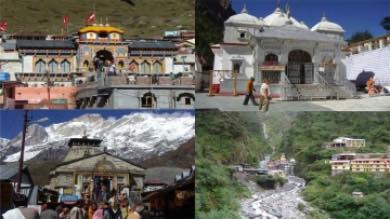 Chardham Yatra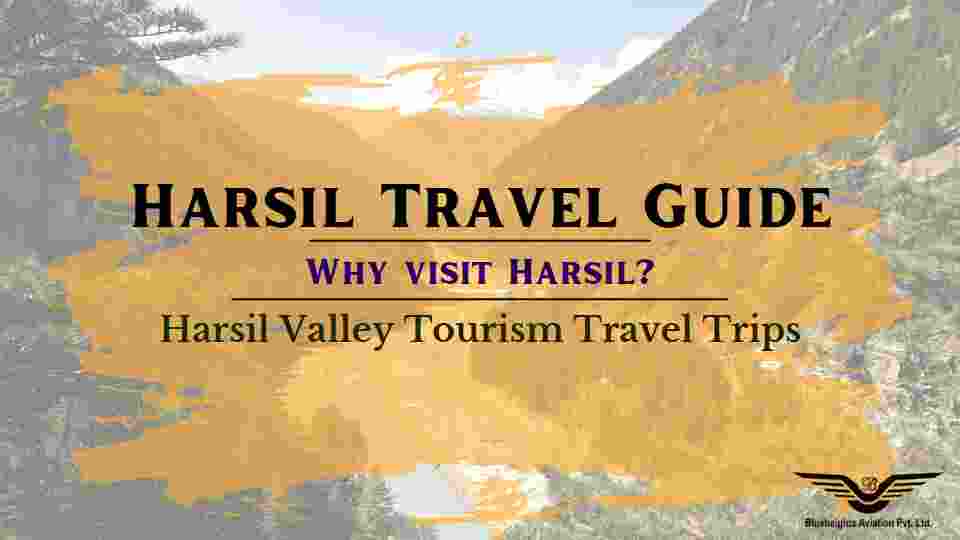 Guide to Harsil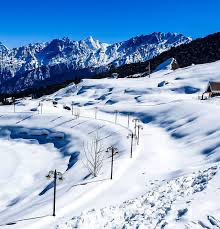 Uttarakhand

Discover the Beauty of Dehradun, Uttarakhand
Your Private Charter Journey Starts Here
Subscribe and we'll send the best deals to you