Beckoning Nature Walk to Valley of Flower
Have you ever seen India's breath-taking Valley of Flowers?
It's a stunning display of nature, with colorful flowers blooming on the mountain slopes. But what's the best way to get there and explore it?
The Valley of Flowers is situated in the Chamoli district of Uttarakhand, northern India. The region is known for its beautiful alpine meadows and lush vegetation. Perched at an elevation of 3,658 metres above sea level, the Valley of flowers is located in the upper expanses of Bhyundar Ganga. This picturesque valley has become popular among nature enthusiasts and trekkers from all around the world.
Visiting the Valley of Flowers can be an unforgettable experience. Before you head out, it's important to know about the various routes available, such as road trips or hikes, and determine which is best for you.
Here's an overview of the different route options and tips to ensure your journey is successful and enjoyable.
How To Reach The Valley of Flowers?
You can start your trek from Ghangaria, considered the base camp, to reach Valley of Flowers, just 4 kms away. From Govindghat, the Pulna village is 4 kms away, leading to Ghangaria by covering 10 kms.
Road Trip:
The typical way to reach the Valley of Flowers is by road. You can take a bus or hire a car from nearby cities like Haridwar, Rishikesh, and Dehradun. The journey takes around 8-10 hours, depending on your route. Make sure to plan your trip and book your tickets accordingly. However, travelling by road is hectic and takes a lot of time.
The road from Govindghat to Ghangaria is 14 km long, and it takes a lot of time to complete the journey as the roads are rough.
Hike:
If you're looking for a more adventurous journey, then hiking is the way to go. There are several routes available for trekking to the Valley of Flowers. The most popular one is from Govind Ghat, which takes around three days. This route passes through some stunning landscapes and offers breathtaking views of the valley. You can also opt for shorter treks from Ghangaria or Joshimath, which take around two days.
Helicopter:
It is the easiest and quickest way to cover the Hemkund Sahib and Valley of Flowers. You can easily avail of the helicopter service from Govind Ghat to Ghangaria. It takes around 8 minutes to reach Ghangaria. As the motorable roads are not extended beyond, you need to trek down to Valley of Flower afterwards.
Whichever route you choose, carry the necessary supplies and equipment for your journey. Also, check the weather conditions before you set out and plan accordingly. With some preparation and planning, you can have an amazing experience exploring India's Valley of Flowers.
Itinerary for Valley of Flowers
Sahastradhara – Ghangaria - Sahastradhara
The journey for valley of flowers begins from Sahastradhara. You will board the helicopter to reach Ghangaria. There will be a 5 km trek from Ghangaria to reach Valley of Flowers that will be covered in 2-3 hours. After exploring the beauty of Valley of Flowers, you will trek down to Ghangaria to board the helicopter flight back to Shastradhara on the same day.
It is worth noting that the flowers of valley have no provision for overnight stay. You may choose to stay overnight at Ghangaria.
Can we go to Valley of Flowers without trekking?
You have the option to trek or to use a helicopter. You can avail of the helicopter services from Sahastradhara to Ghangaria and trek down to Valley of Flowers. This trek is moderate and can be covered by first-timers as well. However, you should be fit and adequately prepared.
History of Flower of Valley
The Valley of Flowers has a long and fascinating history. It was first discovered by British mountaineer Frank Smythe, R.L. Holdsworth and Eric Shipton - three young mountaineers in 1931, who were so captivated by its beauty that he named it the "Valley of Flowers". They reach the place, accidentally witnessing the valley covered with alpine flowers. Since then, the valley has been a popular destination for trekkers and nature lovers alike.
One mythological story associated with Flower of Valley is that it is the place that the Gods and the fairies inhibited. Earlier, it was believed that whoever visits the place is detained by the Fairies and never returns.
What is the altitude profile of Valley of Flowers?
The altitude profile for the Valley of Flowers trek is also quite varied. Starting at an elevation of 1,900 m at Govindghat, it gradually increases as you make your way up to Ghangaria at 3,050 m above sea level. From there, it goes up further as you climb towards Hemkund Sahib at 4,329 m before descending back into the valley. It makes for a challenging yet rewarding experience that will stay with you long after your journey ends.
About Valley of Flowers
The Valley of Flowers trek is one of India's most popular treks in the Himalayas and is a legendary trail that the world wants to trek.
The Valley of Flowers trek is renowned for its stunning array of flowers. From the moment you set foot on the trail, a narrow path lined with vibrant blooms beckons you to explore further. As you wander deeper into the valley, you will be amazed by the variety of flowers found here. Not only are there different colours and shapes, but also unique sizes, textures, and fragrances. Every few steps bring a discovery as you uncover yet another beautiful flower species.
People who have yet to even step into the Himalayas have heard about this beautiful valley. The reason behind its legendary popularity is that it is one of India's oldest known treks. In 1980, the Indian government created the Valley of Flowers National Park in 1982 and later, it was recognized as a UNESCO World Heritage Site. This recognition placed Valley of Flowers on the bucket list of trekkers worldwide. One can easily find many celebrated flowers such as cobra lily, blue poppy, and Brahmakamal.
The Valley of Flowers trek offers an amazing experience for hikers and nature lovers. It is filled with lush green meadows, colourful wildflowers, snow-capped mountains, cascading waterfalls, and crystal-clear streams. The valley also provides a unique opportunity to observe rare species like Asiatic black bears, snow leopards, musk deer, and blue sheep in their natural habitat. Trekking through this valley will be an unforgettable experience for any traveller looking for adventure and beauty in equal measure.
Activities Around the Valley of Flowers
Valley of Flowers is a paradise for nature lovers and adventurers alike. Trekking through the valley offers travellers an abundance of natural beauty, from cascading waterfalls to verdant hills covered in pine and oak trees, gushing rivulets and streams, and myriad flowers.
Here are the three activities that you can enjoy while your journey to Valley of Flowers:
Pilgrimage
- Considered one of the most revered Sikh Shrines, Hemkund Sahib is a must-visit pilgrim while you travel to the Flower of the valley. People plan to visit. During winter, even the shrine is covered under the bed of snow and not accessible like this valley.
Trekking
- This is what Valley of Flowers is all about. Nature enthusiasts and adventure seekers enjoy the abundant beauty of the Valley by witnessing the waterfalls, oak and pine trees covering the valley, myriads of flowers, gushing rivulets etc.
Camping
- The valley is a great place to camp and explores the beauty of nature. Night camping is not allowed in the valley, but you can choose to stay at Ghangaria village to enjoy the serenity of this place. There are several camping sites around the valley where you can stay for a night or two.
Bird Watching
- Valley of Flowers is home to many rare species of birds, so if you are an avid bird watcher, Valley of flowers gives you ample opportunity to see many bird species.
Hemkund Sahib
is a popular pilgrimage destination located near Valley of Flowers. Thousands of pilgrims make their way here yearly to partake in the arduous pilgrimage. During winter months, the shrine sleeps under a thick blanket of snow.
Ghangaria
is another popular spot around Valley of Flowers, which serves as a base camp for trekkers looking to explore the area further. It also provides visitors with breathtaking views of lush green meadows surrounded by snow-capped mountains. The site is home to many rare species of flora and fauna, making it an ideal spot for bird-watching and wildlife photography.
With so much to offer, it's no wonder why Valley of Flowers continues to be one of India's most beloved tourist destinations.
Valley of Flowers - Travel Tips
The Valley of Flowers is a stunningly beautiful place in the Himalayan Mountains. It is a world heritage site and opens to the public from June 1st to October each year. The park is open from 7 am to 2 pm daily, so it's important to plan your trip accordingly and start early to have enough time to explore the valley.
When visiting the Valley of Flowers, you need to register your name at the entry gate, pay the entry fees and declare any plastic bottles you are carrying along. It's best to start back around 1 pm to reach back by 5 pm. It will give you enough time to take in all these incredible places.
It would help if you carried extra pair of Socks, Extra camera batteries, Raincoats, and a Torch. Inquire about the road and weather conditions during monsoons to plan your trip to Valley of Flowers.
Make sure you bring plenty of water and snacks for your trekking journey, as there are no shops or restaurants inside the park. With these tips, you can ensure that your visit to Valley of Flowers is an unforgettable experience!
Can I Visit the Flower of Valley during Monsoon?
The Valley of Flowers is a popular Himalayan trek and one of the safest treks in the region. During monsoon, it is expected that the trail will be wet and slippery due to rain. However, most of the route is paved with concrete, making it easier for trekkers to traverse. The only part that requires more caution is the Ghangaria to Valley and return section, which has some cobble-stoned paths.
It is important to take necessary precautions while trekking during monsoon season as certain risks are associated with it. Trekkers should wear appropriate clothing and footwear to give them a good grip on wet surfaces. They should also carry a raincoat or umbrella in case of sudden showers. Additionally, they should be aware of any potential landslides or flash floods in the area and take necessary safety measures.
If you are chartering a helicopter service, the helicopter flight may be canceled due to rainfall.
Frequently Asked Questions
How many days are enough to visit the Valley of Flowers?
The valley of flower trip takes only one day to complete. As the trek is difficult, it's important to be prepared for the journey.
Which Month is best to visit the Valley of Flowers?
The Valley of Flowers is only open for trekking from June to October. The valley is in full bloom from July to mid-august; thus, it is the best time to visit here.
How do I prepare for the Valley of Flowers trek?
The best way to do this is by packing the right gear and supplies. Ensure you bring plenty of water, snacks, sunscreen, hats, and comfortable walking shoes. It's also important to carry a first aid kit in emergencies.
Is Valley of Flowers Trek worth it?
Trek to Valley of Flowers is an amazing experience. If you are an adventure enthusiast who wishes to explore the beauty of the himalayas via trek, Valley of Flowers should surely be on your bucket list. It is one of the most sought-after trek in Uttarakhand.
Can Senior Citizens go to the Valley of Flowers?
Yes, even senior citizens can opt for the valley of flowers. However, a health test declaring their medical fitness, such as hypertension, cardiac health, Asthma and Diabetic status, should be provided.
Where do we stay while our trip to Valley of Flowers?
For Hemkund Sahib and Valley of Flowers, Ghangaria sets as the base camp. You can easily find upto 30 private hotels and some good GMVN rest houses, along with big Gurudwaras and forest rest houses.
How Should I Prepare Myself for Valley of Flowers Trek?
It would help if you began training the shoes you plan to wear on your trek. Often new shoes take time to adjust to your feet and give you the much-needed comfort. You should do 10 minutes of jogging for atleast a month, along with some weight lifting and cardio. You can begin with a 30-minute brisk walk every day and move to a harder exercising regime to get physically fit for the trek.
Do we need a guide for Valley of Flowers?
No! There is no need to hire any guide for Valley of Flowers. You will get a well-laid trek path with hundreds of people going along the same way. However, solo travellers may consider taking the help of a guide to deal with any emergency.
How Much Do I Need To Walk For Valley of Flowers?
The distance to be covered each way is 4 kms. It takes almost 7 hours to complete the trek, ending at a glacier.
Are there any restaurants in Valley of Flowers?
There are no restaurants or eating joints in the valley of flowers. Hence you should bring a packed lunch and snacks while visiting the place. At Gangharia, you can find ample restaurants serving North Indian, Chinese and Gharwali dishes.
Related Topic
Badrinath Dham Yatra by Helicopter from Dehradun
Auli by Helicopter from Dehradun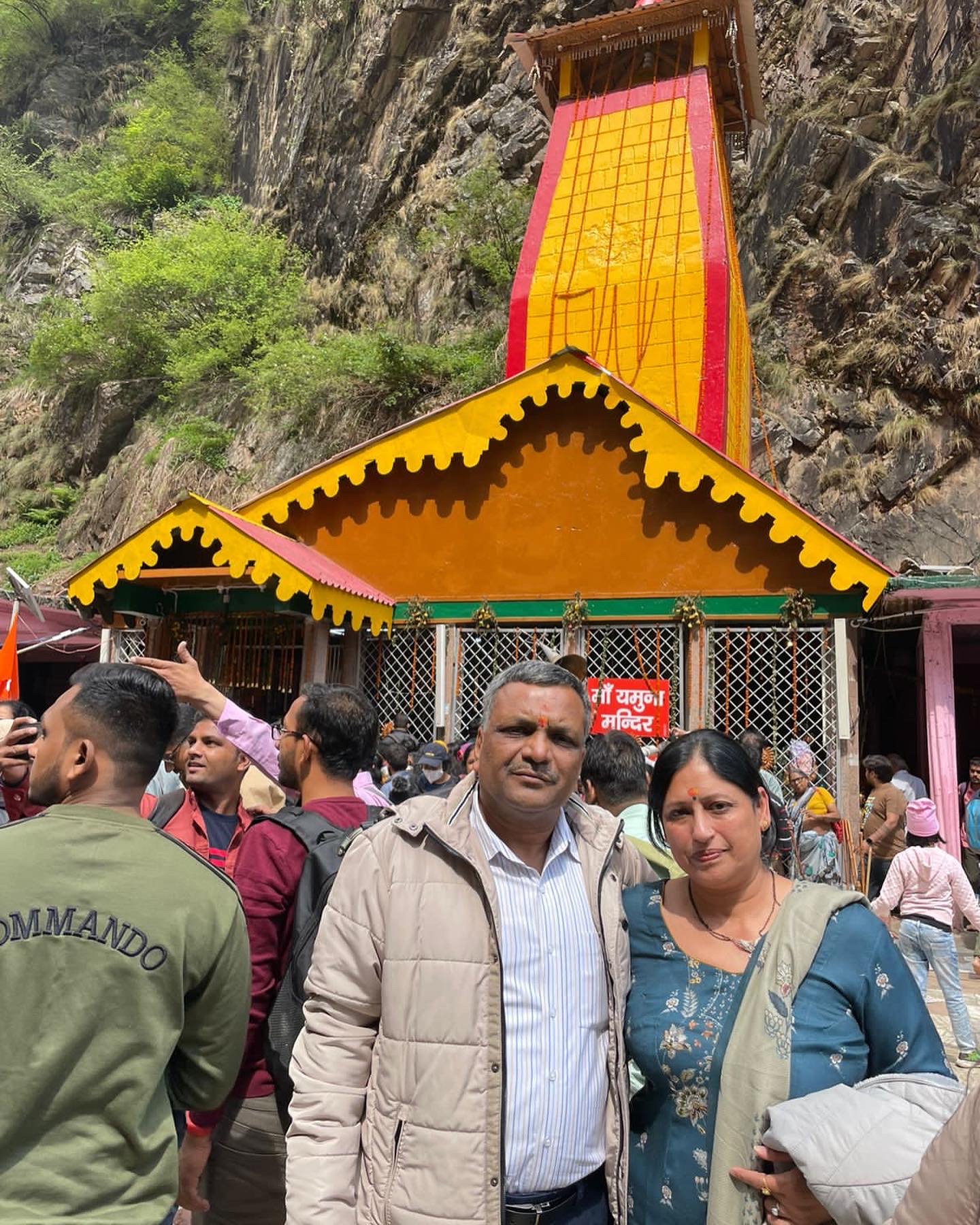 Yamunotri by Helicopter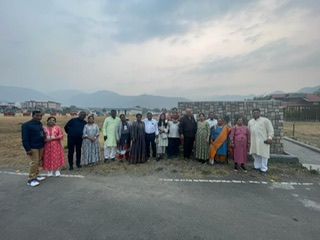 Exploring Gangotri by Helicopter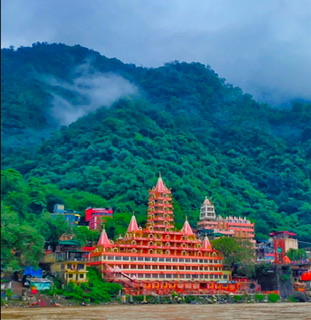 Exploring Rishikesh: A Spiritual and Adventurous Paradise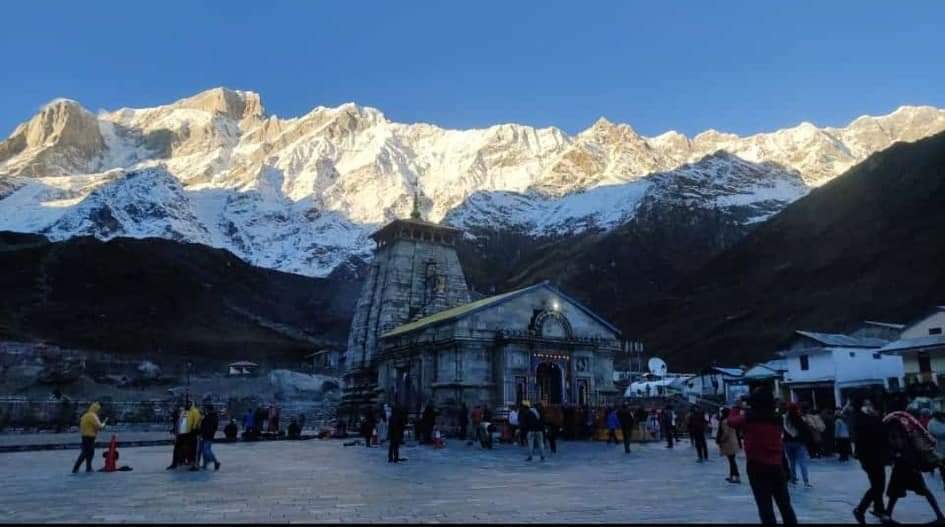 Discovering the Spiritual Tapestry: Top 10 Temples of Uttarakhand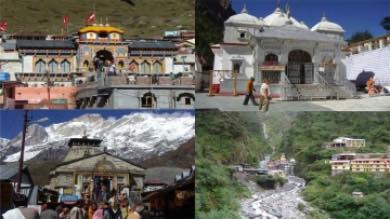 Chardham Yatra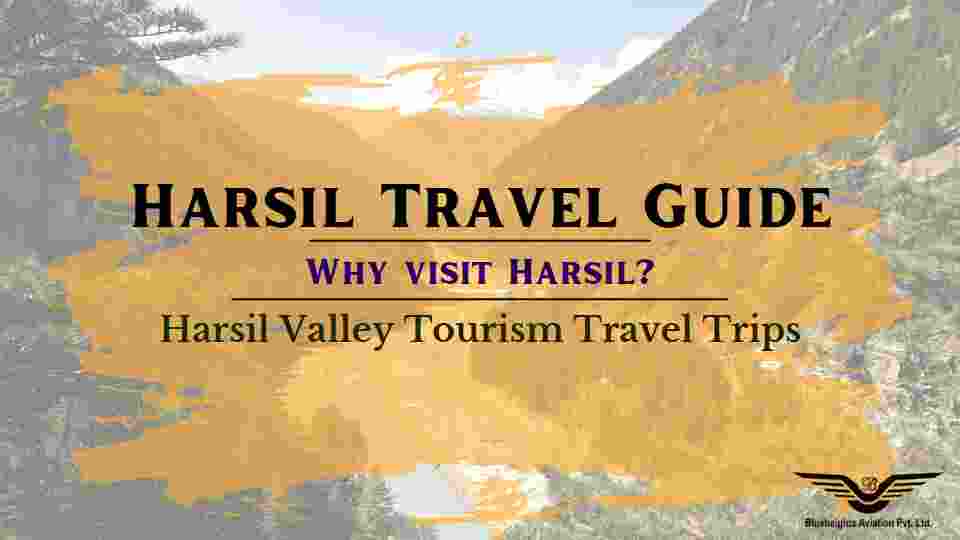 Guide to Harsil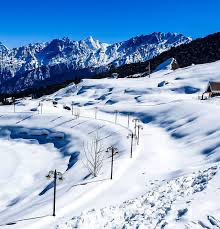 Uttarakhand

Discover the Beauty of Dehradun, Uttarakhand
Your Private Charter Journey Starts Here
Subscribe and we'll send the best deals to you