Significance of Char Dham Yatra in Hindu Religion
Jun 03, 2023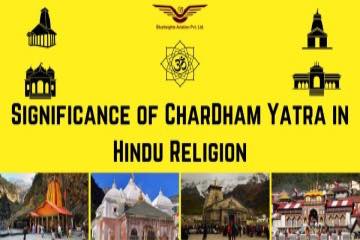 When it comes to Hinduism, Char Dham Yatra is considered as one of the most important pilgrims on the pious land of Uttarakhand. This holy Chardham is availed by thousands of devotees every year.
Despite associated challenges like adverse weather conditions, perilous roadways etc, this Hindu pilgrimage is the ultimate destination for the devotees due to the religious recognition it carries.
However, Chardham yatra by Helicopter has made this yatra accessible to devotees who are looking for a smooth experience.
It is firmly believed that the people visiting Chardham at least once in their lifetime achieves moksha- liberalisation from the vicious circle of rebirth by washing away their sins. Not just devotees,
Chardham yatra also encourages the nature-enthusiasts and adventurers to enjoy the unrivalled beauty of nature. As 'Char' refers 'four' and 'Dham' refers 'Abodes of God' - Yamunotri, Gangotri, Kedarnath and Badrinath are the four important holy sites, constituting the Char Dham Yatra.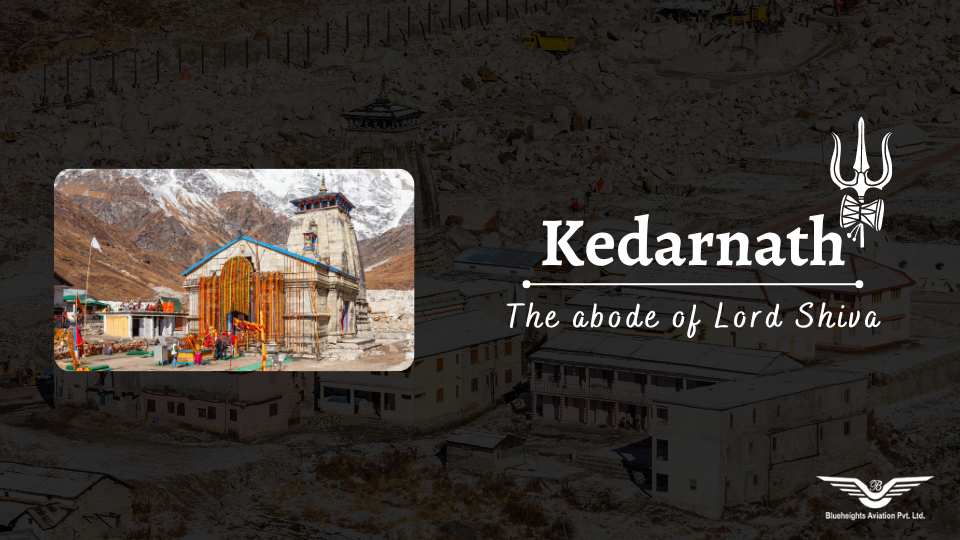 Significance of the 'four' sites at Char Dham:
There was a flash flood tragedy in 2013 which took several lives and submerged the entire premises in water. Kedarnath was devastated with thousands of people died due to these floods. However, the temple remained intact. There was a huge stone behind the temple which guarded the premises against muddy waters.
2. Festival of Doli Yatra
Yamunotri:
Considered as the origin of Holy river Yamuna, it is considered as one of the most significant stop-overs for the Hindu Pilgrimage Char Dham. From its glaciers to thermal springs, this Dham is known as the residence for revered sage, Asit Muni. It is also referred to as the seat of goddess Yamuna with a temple dedicated to her on the left bank of the river. It was constructed by Maharaja Pratap Shah of Tehri Garhwal.
Gangotri:
Situated at the height of 3.100 meters on the Greater Himalayan Range in Uttarakashi, it is believed to be the place for descendants of Goddess Ganga when Lord Shiva released the mighty river from his hair locks. Nepalese General Amar Singh Thapa built the original Gangotri temple. Bhagiratha Shile is a significant rock shrine where King Bhagirath prayed to Lord Shiva. Just 1.5 km away from Gangotri is the Pandava Gufa where Pandavas rested en route Kailash and meditated. Trekking to Pandava Gufa gives an exemplary experience to adventure enthusiasts.
Kedarnath:
It is the remotest site in Char Dham yatra located in Nagar panchayat in Rudraprayag Dham. Hence Kedarnath Yatra Helicopter tour Packages are often looked up by devotees to ease their journey. It is referred to as the Abode of 'Lord Shiva' and an important Jyotirlinga among the 12 Jyotirlinga. Gaurikund is the nearest road which is 16 km away.
The legendary temple at Kedarnath is believed to be built by Adi Shankaracharya in 800 AD. With the high endurance to withstand the adverse climatic conditions, the recent deluge in Uttarakhand has a minimalistic effect on this temple.
It is also believed that legendary Pandavas were the first one to built the temple at Kedarnath which was not able to withstand with time
Badrinath:
Referred to as the abode of Lord Vishnu, Badrinath is located in Chamoli district of Uttarakhand. In the 8th century, Badrinath was re-established by Adi Shankaracharya as one of the significant pilgrimage sites.
It is believed that the Badrinath got its name from the 'berries' found in abundance at this place. These berries are referred to as 'Badri' in Sanskrit.
An image of Lord Badrinarayan, which was made of Saligram stone was located in Alaknanda River which was moved to the present day Badrinath temple by the King of Gharwal. It is believed that the incarnation of Lord Vishnu – Nar and Narayana underwent great penance at this place for the well being of living entities, making it a significant pilgrimage to pay homage to the Lord Vishnu.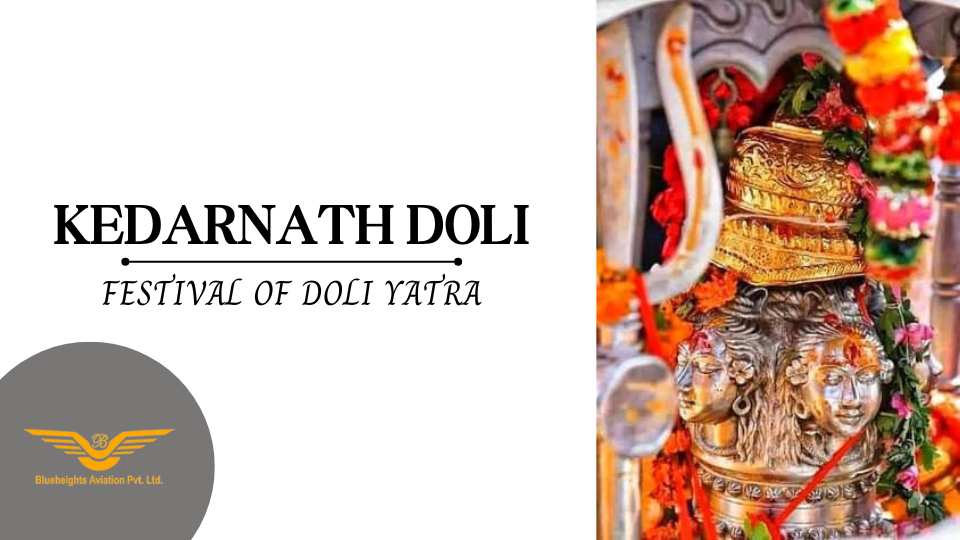 The formation of Char Dham Yatra is credited to 8th-century reformer Shankaracharya. The original Char Dham yatra constitutes the Shaiva (Rameshwaram) and Vaishnava (Badrinath, Puri and Dwarka).
Today, Haridwar is considered as the starting point of Char Dham Yatra. Yamunotri is the first site to begin the yatra. Gangotri is the next site to be visited, followed by Kedarnath. Visit Badrinath completes the Char Dham yatra.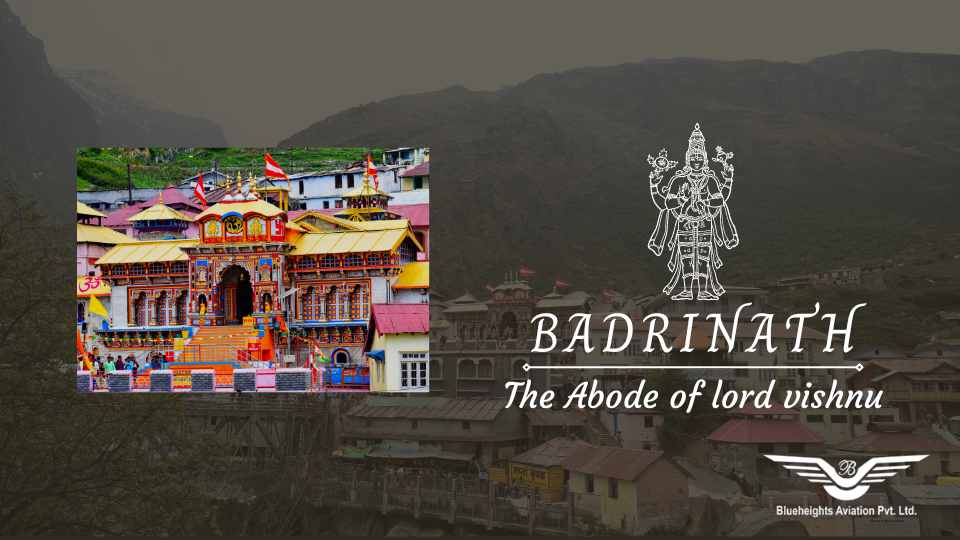 Final Thoughts
Char Dham Yatra is referred to as the gateways to salvation as it allows to wash away all your sins for not only this birth, for previous births too. April, May and June are considered as the best time of year for Char Dham yatra to avoid adverse climatic conditions. With the rapid advancements, Chardham Yatra by Helicopter is the latest and most convenient way for char Dham yatra. Blueheight aviation is one of the prominent aviation company offering an incredible experience for Char Dham.
You May Also Like
5 Things You Didn't Know About Kedarnath Temple Darshan By Helicopter
10 Must You Know Tips for Chardham Yatra
How Much Does It Cost to Visit Chardham Yatra?
Importance of Do Dham Yatra in Hindu Religion
What is the best time to visit Kedarnath?
Your Private Charter Journey Starts Here
Subscribe and we'll send the best deals to you