10 Reasons to Plan a Rejuvenating Family Trip to Char Dham Yatra
Jun 03, 2023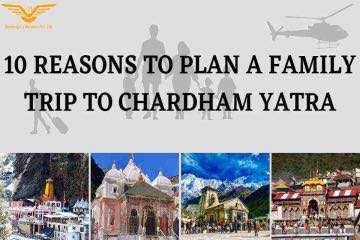 The Char Dham Yatra is a Hindu pilgrimage circuit in the Indian state of Uttarakhand. It is considered as the centre of all the religious activities for Hinduism. It consists of Badrinath, Kedarnath, Gangotri, and Yamunotri – situated around the Himalayas. The auspicious day of Chaitra Purnima (March-April) is considered as best to start your journey of Char Dham.
Check out reasons why one should plan a rejuvenating family trip to Char Dham Yatra.
The pilgrims follow the 'Char Dham' route to visit four pilgrimage centres: Yamnotri, Gangotri, Kedarnath (Gaumukh), and Badrinath. The best time to visit Char Dham Yatra is April and May. June to September is the monsoon season and should be strictly avoided especially when you are travelling via charter helicopter. September to Mid-November is considered colder months with harsh winters to visit Char Dham.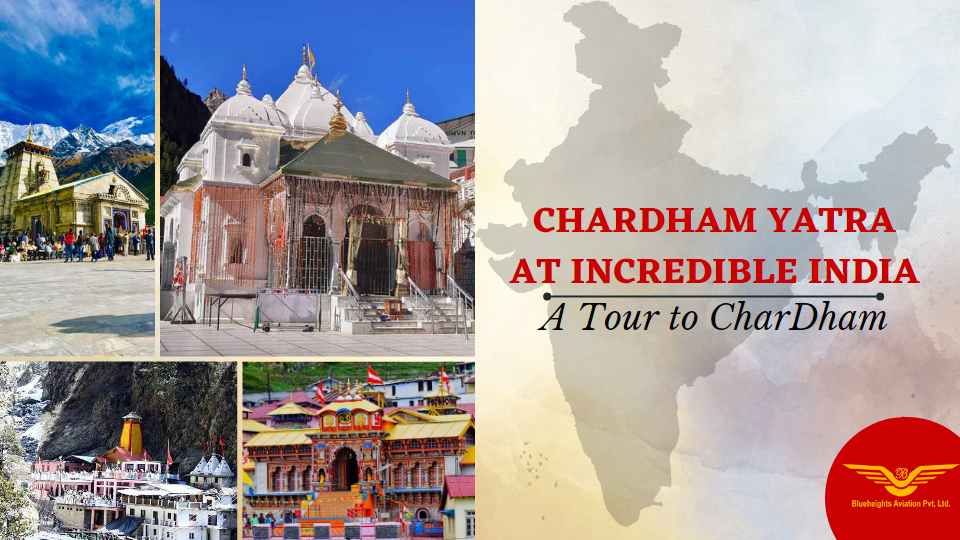 10 reasons to plan a recreational family trip to Char Dham Yatra:

Geographic Location of Char Dham
The Badrinath Dham is one of the holy places, which are located in the Himalayas. The Char Dham temples can be found at an altitude of 3133m above sea level. As these temples are located in vicinity, pilgrims don't get too overwhelmed while visiting these sites. Once you begin the incredible yatra of Char Dham, diving into the spiritual spirits of Hinduism deliver a soulful experience.
From its scenic beauty to its adventurous trek, Char Dham yatra is an ideal recreational plan for an enjoyable family trip.
Culture and Belief
Adi Shankaracharya is often credited with coining the term Char Dham. The name comes from four sacred sites in India that he found and mapped out, each representing an important place for Hinduism:
Badrinath (home to one of Vishnu's Avatars),
Rishikesh-Haridwar on either side
Kedarnath housing Shiva's mountain temple dedicated to empowerment called Gangadhareswara.
Visiting Char Dham offers spiritual solace to the devotees. The exquisiteness of Char Dham entices the tourists across the world apart from the cultural and regional practices.
Accommodation for Char Dham Yatra Pilgrims
With the growing popularity of Char Dham Yatra among the devotees, it has become an unparalleled choice for the many. It leads to establishment of several hotels and motels in the surrounding areas of Char Dham to ease the visitors with stay-over facilities.

Yamunotri Dham - Begining of Char Dham Yatra
Yamunotri Dham is the fascinating beginning of Char Dham yatra. Located at an elevation of 3,293 meters, this pilgrim is considered the seat of river Goddess Yamuna.
Located at the edge of Bandar Poonch Parvat, Champasar Glacier is the source of River Yamuna. The place is known for its serenity and beauty.
Divya Shila and Surya Kund are popular places to visit in Yamunotri. May to June and September to November are the best time to visit Yamunotri. It is located around 197km from Uttrakhand.
Gangotri Dham
Gangotri Dham is another excellent place to start your Char Dham Yatra. Situated on the banks of the Bhagirathi River and located at an altitude of 3415 meters above sea level, it is surrounded by Garhwal Hills.
Evening aartis performed at the banks of river Ganga is a mesmerizing sight. General Amar Singh built the temple in the 18th century.
Guptkashi and Uttarkashi are the other famous places to visit in Gangotri Dham. March to June is the best time to visit Gangotri Dham.
Kedarnath Dham
Referred to as the abode of Lord Shiva, Kedarnath Dham is situated near the Rudraprayag District in Uttarakhand. It is considered one of the significant destinations for Char Dham Yatra.
Located on the banks of the Mandakini River, it is at the height of 3563 meters above sea level. It is the temple dedicated to Lord Shiva.
Kedarnath was established in the 8th century by Adi Shankaracharya and reconstructed after getting destroyed several times due to natural calamities like cloud bursts and earthquakes. .
Deoria Tal, Kalimat Almora, Tungnath, and Triyuginarayan Temple are the other famous places to visit at Kedarnath Dham.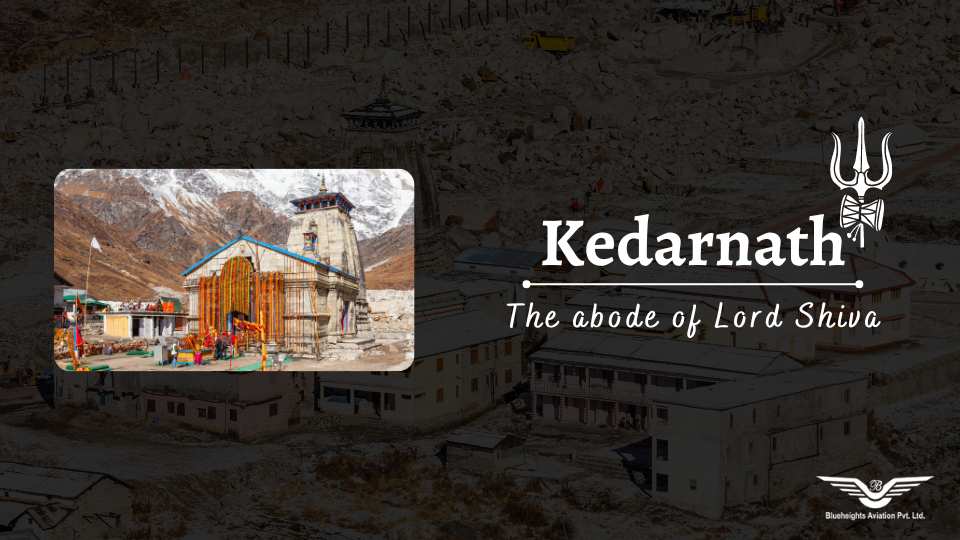 Badrinath Dham
The third destination in Char Dham Yatra is Badrinath Dham. It is famous for its temples dedicated to Lord Vishnu.
Located at an altitude of 3,300 meters above sea level, this place is located in Chamoli District in Uttrakhand along the banks of Alaknanda River.
Bharat Mata Mandir, situated inside the premises, is one of the interesting sites. Every year, during the winter season, Nanda Devi Fair is held at this place.
Gauri kund and Govind ghat are a few other places in Badrinath Dham to visit.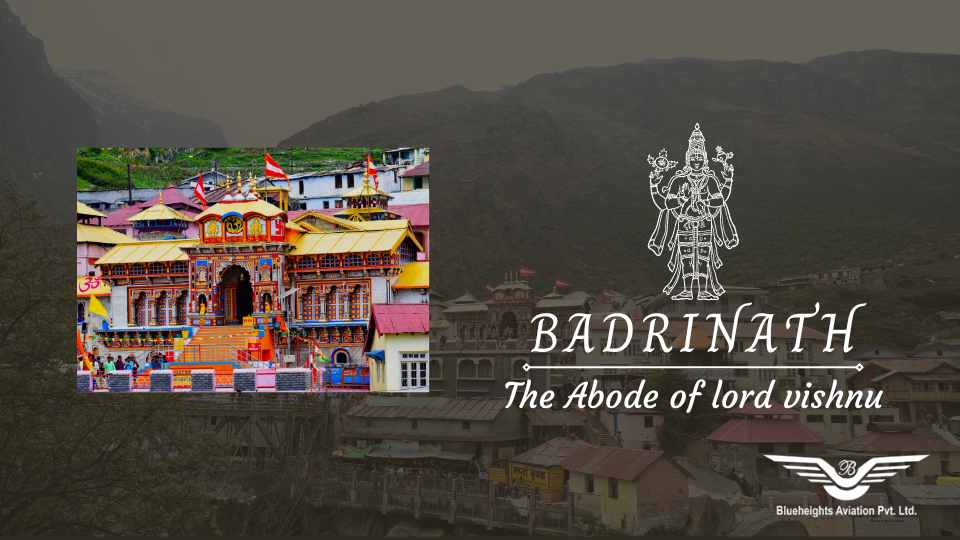 Haridwar
Haridwar is a well-known pilgrimage located in the north of India (Uttrakhand). The place has a great historical background, which is why it attracts a large number of pilgrims every year. The religious practices and the enticing beauty of this home to many ghats attract thousands of pilgrims every year.
Situated at an elevation of more than 200 meters above sea level, Haridwar is located on the banks of the Holy river Ganges. This place is considered the gateway to Char Dham Yatra.
Haridwar is known for its Kumbha Mela and Ardh kumbha Mela. Other important places in Haridwar are Shri Krishna Janma Bhoomi, Malsi Deer Park and Bharat Mata Mandir.

Rishikesh and Chitrakoot are the other places in Haridwar to visit.
Uttarkashi
Located 268km from Dehradun, Uttarkashi is an ideal place to visit in Char Dham Yatra.
This pilgrimage located at 1158 meters above sea level is important among other destinations in Char Dham Yatra.
It attracts a large number of pilgrims due to its natural beauty combined with the ancient architecture. Uttarkashi is surrounded by Parvati Valley, Jim Corbett National Park and Gaurikund.
Bhavishya Badri, Gangotri Temple, Pandukeshwar Mahadev Temple, and Tapovan are other popular destinations in Uttrakhand.
Ukhimath
Ukhimath is the destination in Char Dham Yatra, located around 95 km from Rishikesh. Uttrakhand government has built a grand temple dedicated to Lord Shiva along with beautiful lawns to sit and enjoy your trip.
Reaching Ukhimath from Dehradun is easier as there are regular Taxies available for local transportation.
Uttarakashi, located more than 1311 meters above sea level, is yet another beautiful destination in Char Dham Yatra. Panch Kedar, Adi Sankaracharya Mandir, Bharat Mata Mandir are some famous places to visit in Uttarakashi.
During April, many people visit Uttarkashi for Nanda Devi Fair.
Conclusion:
Char Dham Yatra is one of the popular means of Hindu pilgrimage. It is consist of four major sites that are Badrinath, Kedarnath, Gangotri and Yamunotri. Along with religious beliefs, these beautiful places are also famous for their natural beauty. As Uttrakhand is one of the popular pilgrimage destinations in India, every year, thousands of pilgrims visit this place to explore its divinity and natural beauty.
You May Also Like
CharDham Yatra at Incredible India: A tour to CharDham
5 Things You Didn't Know About Kedarnath Temple Darshan By Helicopter
10 Must You Know Tips for Chardham Yatra
What is the best time to visit Kedarnath?
How Much Does It Cost to Visit Chardham Yatra?
Your Private Charter Journey Starts Here
Subscribe and we'll send the best deals to you