Kedarnath Ultimate Travel Guide 2022-23
About Kedarnath
Beautifully nestled in the Himalayas, Kedarnath is the abode of Lord Shiva - the creator and one of the significant Dhams in Chota Chardham Yatra. With its tranquil ambiance and luscious landscapes, Kedarnath has always been on the priority list of pilgrims for varied reasons. From conquering the rough hills of Garhwal to exploring the scenic beauty of nature, Kedarnath has much more to offer.
Kedarnath Dham Yatra
Kedarnath is one of the 12 jyotirlinga temples dedicated to Lord Shiva and is located in Rudraprayag District, Uttarakhand, India. This holy place attracts thousands of visitors every year.
Lord Shiva is believed to reside here and is considered one of the holiest places for Hindus. Thousands of pilgrims come here to pay homage to Lord Shiva.
Believing the scientific evidence, the Kedarnath is almost 3000 years back, belonging to the time of Mahabharta. For 400 years, the temple used to be covered with ice. There is strong evidence that no matter what severe climatic conditions occur structurally, there is no adverse effect on the Kedarnath Temple. Even today, the Kedarnath temple stands still, reflecting that whosoever has made this temple has made it with a lot of precision to withstand the adverse climatic conditions.
There is another tale associated with Kedarnath where Pandavas were looking for Lord Shiva after Mahabharata to seek forgiveness on the advice of great sage Vyas. As lord Shiva didn't want to forgive them, he hid in Guptkashi in the form of a bull. However, BHeem managed to sport the Lord, and then he started sinking into the ground where he found the lord. To stop himself from sinking, Bheem held the bull's tail. Currently, there are temples in panch Kedar where temples were built based on hands, humps, legs, and faces. As the Lord was happy with the Pandavas' effort, the Pandavas got their much-awaited forgiveness from Lord Shiva.
Great philosopher Adi Shankaracharya is credited for the revival of Hinduism as many foreign invaders led to the dark ages of Hinduism. Adi Shankaracharya is believed to work hard on this pilgrim at Kedarnath and spent most of his lifespan attracting the sadhus, pilgrims, and devotees. It was the place Adi Shankaracharya used for his last days. It is believed that his samadhi was constructed behind the main temple entrance.
The best season to visit this place is between May to October. The climate here is pleasant during summers in Northern India. However, the temperature drops sharply during winters.
Kedarnath Temple Location
Kedarnath is locarted in the Rudraprayag district near the Chorabari Glacier. This Glacier is also the source of the Mandakini river. Located at an altitude of 6940 meters, the snow-capped mountain peaks of the Himalayas are prominently known as the Kedar mountains, with Kedar doms at the height of 6831 meters.
In 2013, the flash floods due to torrential rain led to extensive regional destruction. However, the temple remained and survived the adverse damage.
Kedarnath Weather
As it lies in the Himalayas, the region experiences cool summer and chilly winters in line with the Himalayan climate. The summer season is considered best for sightseeing and diving into spirituality. The average temperature in summer stands at 17 degrees Celsius. However, monsoons are difficult due to extreme rainfall. In winters, Lord Kedarnath is transferred to near Guptkashi as the winters in Kedarnath are inhabitable and harsh.
How to Reach Kedarnath?
Reaching Kedarnath is possible via road, train, and Helicopter. among all the means of transport, the helicopter is the best and easiest way to reach Kedarnath. Many Char Dham Yatra by Helicopter packages take you to Gangotri, Yamunotri, Kedarnath, and Badrinath darshan. You may also choose to visit Kedarnath Ji only by booking a Kedarnath Helicopter package from Blueheight Aviation. Jolly Grand Airport in Dehradun is the nearest airport with a distance of 238 km.
What are the places to visit in Kedarnath?
Besides Kedarnath temple, Kedarnath has a plethora of sight-seeing options to consider. The list is extensive, from Kalimath to Gandi Sarovar lake, Bairav Temple, Gaurikund Temple, Shankaracharya Samadhi, Vasuki Tal Lake, and Guptakashi.
Tips While Travelling to Kedarnath
The Kedarnath trek is around 16 km, and it may take almost 6 hours to complete.
It would help if you drank plenty of water to keep yourself hydrated.
To avoid the harsh sun, start your trek early morning.
Eat a hearty breakfast in the morning to keep yourself recharged for the day.
Essentials Things to Consider before Kedarnath Yatra
Every traveler is supposed to undergo a biometric registration. Both online and offline facility at Sonaprayag is available.
Photography is strictly prohibited inside the temple; hence you must comply with the rules and regulations of the government.
Porters and mules are available for those who do not want to trek. Always check their photo ID card before hiring them.
Avoid Kedarnath during monsoon as there are higher chances of landslides.
Frequently Asked Questions
How Many Days do I Need for Kedarnath?
If you choose the helicopter as the mode of transport, you can quickly discover Kedarnath in just 2 days.
What is the Best Month to Travel to Kedarnath?
April and May are considered best for Kedarnath travel. The weather is moderately cool, with an average of 15 degrees Celsius to 30 degrees Celsius.
Is there any Breathing Problem in Kedarnath?
Oxygen is scarce in the atmosphere as the Kedarnath is located at a very high altitude.
Is Kedarnath Yatra Difficult?
Yes, Kedarnath Yatra is moderately difficult for people with any medical history.
Kedarnath is one of the most sacred pilgrims in Hinduism. It is the dream of every Hindu to visit Kedarnath once in a lifetime. If you are planning to visit Kedarnath anytime sooner, get the best quotes for Kedarnath yatra by Helicopter from Blueheight Aviation.
To get the best deals and discounts, Call Us Now @ 9999506969, 9650578989
YOU MIGHT ALSO LIKE:
You Might Also Like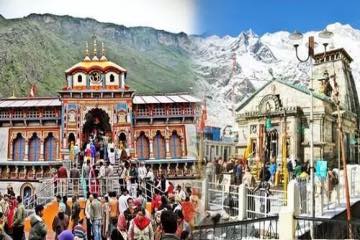 2N3D Helicopter Tour Package :-110,000/ pax for charter

5N6D Helicopter Package :-199,000/ pax for charter

Same Day Return :-100,000/pax for charter

Same Day :-85,000/pax for charter
Related Topic
Badrinath Dham Yatra by Helicopter from Dehradun
Auli by Helicopter from Dehradun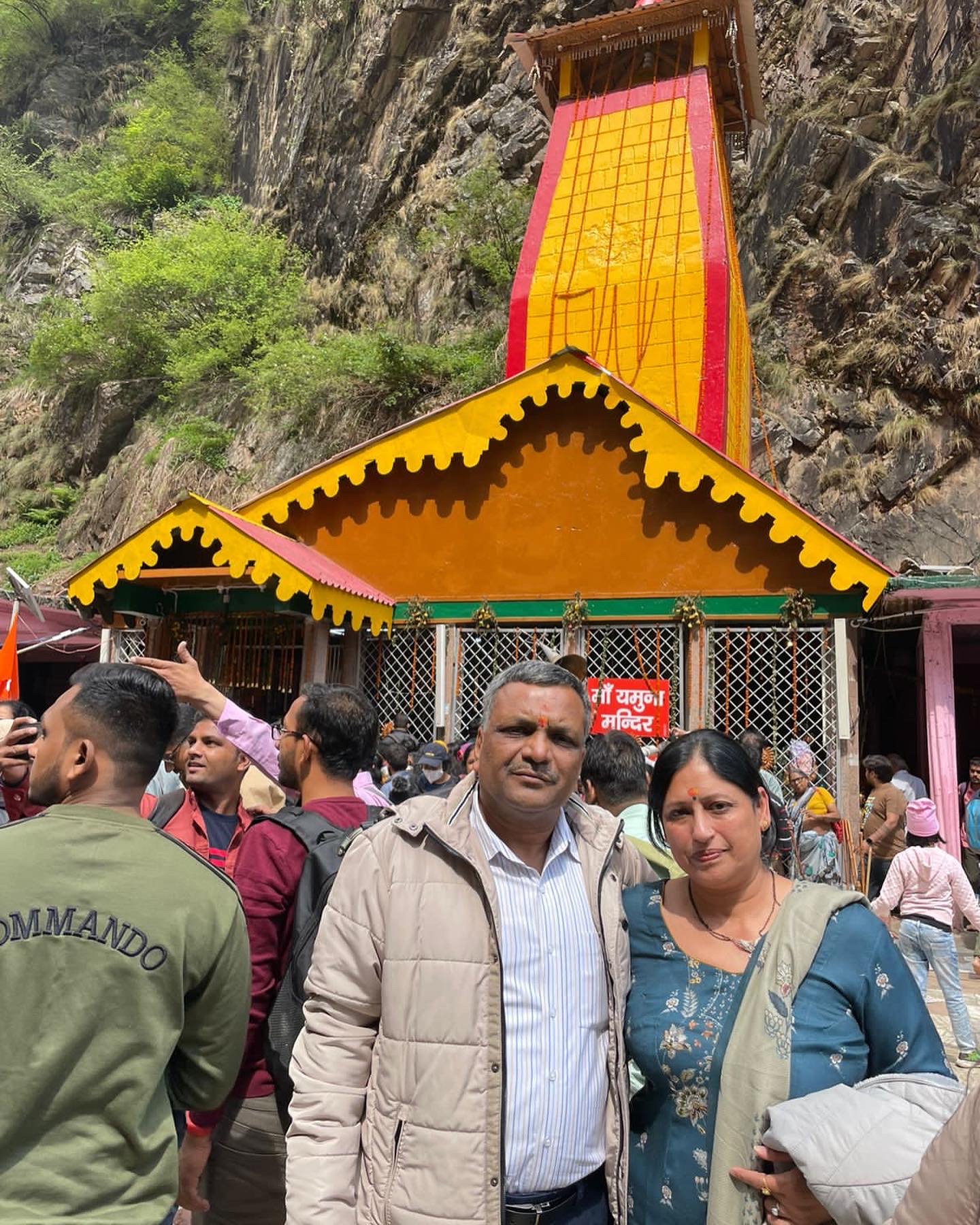 Yamunotri by Helicopter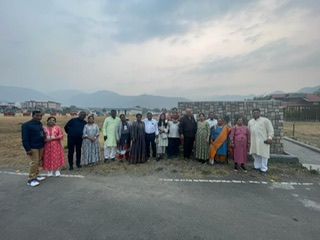 Exploring Gangotri by Helicopter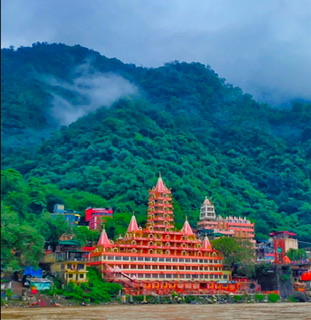 Exploring Rishikesh: A Spiritual and Adventurous Paradise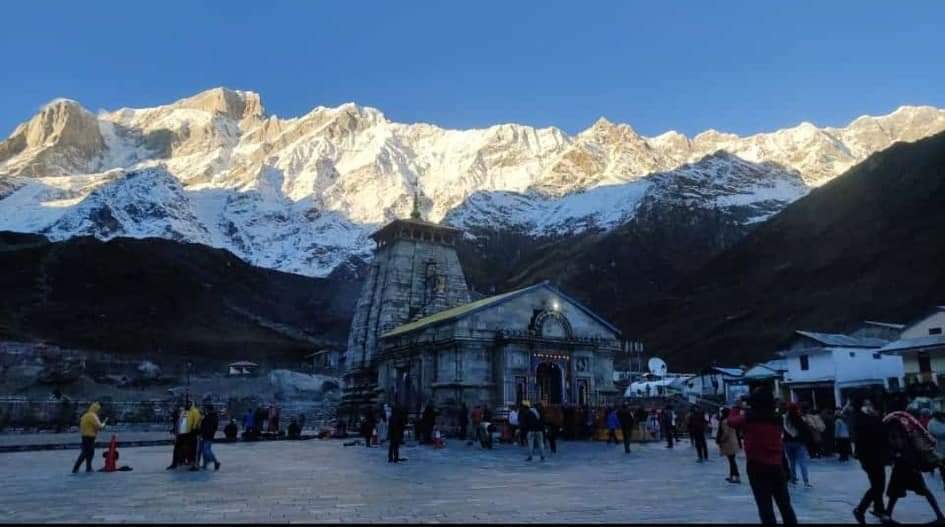 Discovering the Spiritual Tapestry: Top 10 Temples of Uttarakhand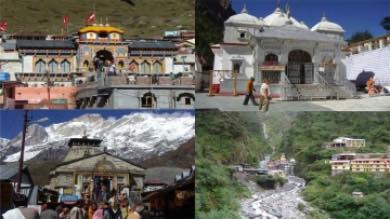 Chardham Yatra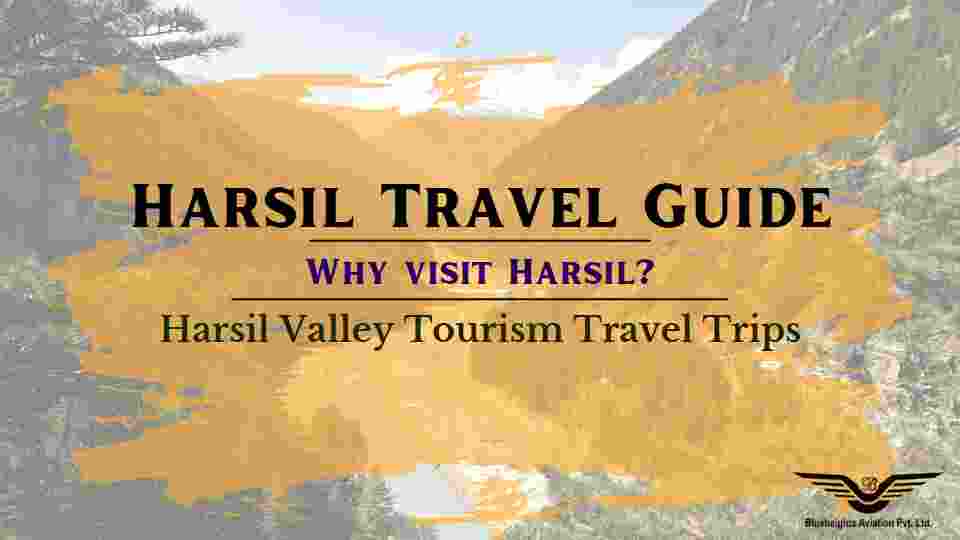 Guide to Harsil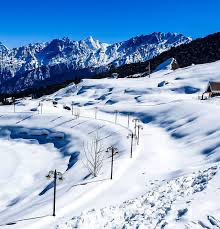 Uttarakhand

Discover the Beauty of Dehradun, Uttarakhand
Your Private Charter Journey Starts Here
Subscribe and we'll send the best deals to you