Kedarnath Distance Chart
Kedarnath is one of the prominent pilgrimage for the Lord Shiva Devotees and one of the prime linga among the 12 Jyotirlingas. Starting from Gaurikund, the trek to Kedarnath is medium steep making it moderate difficult. It also encompasses high altitude areas and hence can be risky for people with respiratory issues.
Kedarnath History
The temple was originally built by Pandavas when they were on the quest on searching Lord Shiva after Mahabharata. Pandavas wanted to apologize for their sins of killing their brother Kauravas but Lord Shiva didn't want to gran ablation to them. Hence Lord Shiva took a form of bull and when pandavas found him as a bull, the bull started sinking into the earth. Bheem tried to hold the sinking bull with its hind feet and tail resulting into bull falling apart into five places. These five places are collectively known as Panch Kedar, Kedarnath being one of them.
Later Adi Guru Shankaracharya is known to built this temple in 8th century. Some of the legends claim that the Mala King, Raja Bhoj has built Kedarnath temple in 2nd century.
It is firmly beelived that Baba Bhairon Nath protects the Kedarnath temple. The temple of Baba Bhairon Nath lies in promiximity in the Himalayas. Also known by the name 'Kshetrapal' , Baba Bhairon Nath is the fierce avatar of Lord Shiva that is association with destruction and devastation.
IN 2013, when a devastating flood hit kedarnath and damages all the aligned regions along with many villages, the Kedarnath temple was barely damaged. Wile some people believe that the temple is protected by the god himself, other credit the sturdy structure of Kedarnath that helped it to escape any damage. There are no visible striations on the temple wall when the glacier move around the structure further vouches for such claims.
Kedarnath Distance Chart
The distance chart above gives you an idea about how far it is to travel from major Indian cities to Kedarnath. You can use this information to plan your trip accordingly. For example, if you are planning to go to Kedarnath via train, you can book tickets according to the timings mentioned here. If you want to rent a car, you can do that too.
| | |
| --- | --- |
| Delhi to Kedarnath | 457 kms |
| Ghaziabad to Kedarnath | 436 kms |
| Noida to Kedarnath | 459 kms |
| Gurgaon to Kedarnath | 491 kms |
| Meerut to Kedarnath | 405 kms |
| Modinagar to Kedarnath | 413 kms |
| Moradabad to Kedarnath | 316 kms |
| Chandigarh to Kedarnath | 432 kms |
| Bareilly to Kedarnath | 489 kms |
| Kanpur to Kedarnath | 762 kms |
| Lucknow to Kedarnath | 754 kms |
| Shimla to Kedarnath | 493 kms |
| Jaipur to Kedarnath | 730 kms |
Kedarnath New Route:
A New Beginning For Pilgrims From All Over India"
The Uttarakhand government has launched a new trekking trail to reach the holy shrine of Lord Shiva situated at Kedarnath. This new route covers the distance of about 14 km from Gaurikund village where pilgrims start their journey towards the temple.
This new route makes its way via a newly constructed bridge over river Alaknanda in Lincholi which came after Gaurikund village. This new route provides better facilities to the pilgrims and it also helps to reduce the burden on the existing routes.
There are many facilities available along the route like medical and urgently needed first aid facilities in Bhilwara, Bhatwari, Dharampur, Chirbasa, Jaunpur, Sankhuwasabha, Lakhimpur, Pithoragarh, Badrinath, Rudraprayag, Rishikesh, Haridwar, Dehra Dun, Delhi etc. These facilities provide the basic needs of the pilgrims and help them to overcome the hardships faced during the journey.
Along the route there are also various tea stalls, food joints and rest houses which provide the basic necessities to the pilgrims.
Frequently Asked Questions
What is the total distance of Kedarnath?
Earilier the trek to Kedarnath used to be 16km. But after 2013 disaster, the previous trek ahs been changed for a new trek whichi os around 14 kms.
Sonprayag – Gaurikund
Gaurikund – Jungle Chatti (4 kms trek)
Jungle Chatti – Bheembali (3 kms trek)
Bheembali to Linchauli (4 kms trek)
Linchauli – Kedarnath Base Camp (4 kms trek)
Kedarnath Base Camp – Kedarnath Temple (1 kms trek)
Before proceeding for the trek, it is necessary to ensure that the devotee is physically fit or not. As the trek is moderately difficult, people experiencing any health issue are not allowed to continue. The trek beings early at 4 Am in morning till 1:30 PM. No devotee is allowed to trek beyond the stipulated timings. As you need to trek through the Kedarnath Wildlife Century, there are many many safety reasons associated that leads to the stipulated trek timings.
If you have some cardiac or respiratory issues, you must consult the doctor before commencing this high altitude trek. To make this trek a comfortable affair, there is tented accommodation, small shops, restaurants and drinking water facility is arranged enroute.
Can I Complete Kedarnath Yatra in 1 Day?
Yes, you can conveniently cover the Kedarnath Yatra in 1 day by booking Kedarnath Helicopter services with Blueheight Avaiations. It is the shortest and most convenient way to complete the Kedarnath Yatra in 1 day.
What are the important Things I Should Consider Before Commencing Kedarnath Yatra?
Here is the checklist that you must comply before commencing Kedarnath Yatra:
Get your medical check up done before commencing the Kedarnath Yatra.
If you want to avail Ponies and Palkies, you must book it in advance to avoid any last minute hassle. The booking counter is available at Gaurikund/Sonprayag.
If you are not able to cover the trek in stipulated time, you can take the help of Palkies/ponies. Alternatively, you can take rest in the camps nestled at Jungle Chatti , Linchauli and Bheembali to begin the journey next morning.
FAQ
Which Route is Best for Kedarnath?
Gaurikund is the last motorable road and then a trek of 14 kms starts from Gaurikund to Kedarnath. The best route is to charter the helicopter service from Dehradun Helipad - Shastradhara to Sersi (Helipad at Badrinath).
Can We Go To Kedarnath Without Registration?
No, Registration is mandatory for Kedarnath. You can easily get the ONLINE registration done and helicopter booking at GMVN.
YOU MIGHT ALSO LIKE:
You Might Also Like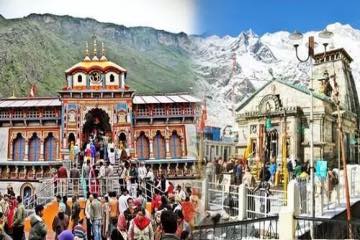 2N3D Helicopter Tour Package
110,000/ pax for charter

5N6D Helicopter Package
199,000/ pax for charter

Same Day Return
100,000/pax for charter

Same Day
85,000/pax for charter
Related Topic
Badrinath Dham Yatra by Helicopter from Dehradun
Auli by Helicopter from Dehradun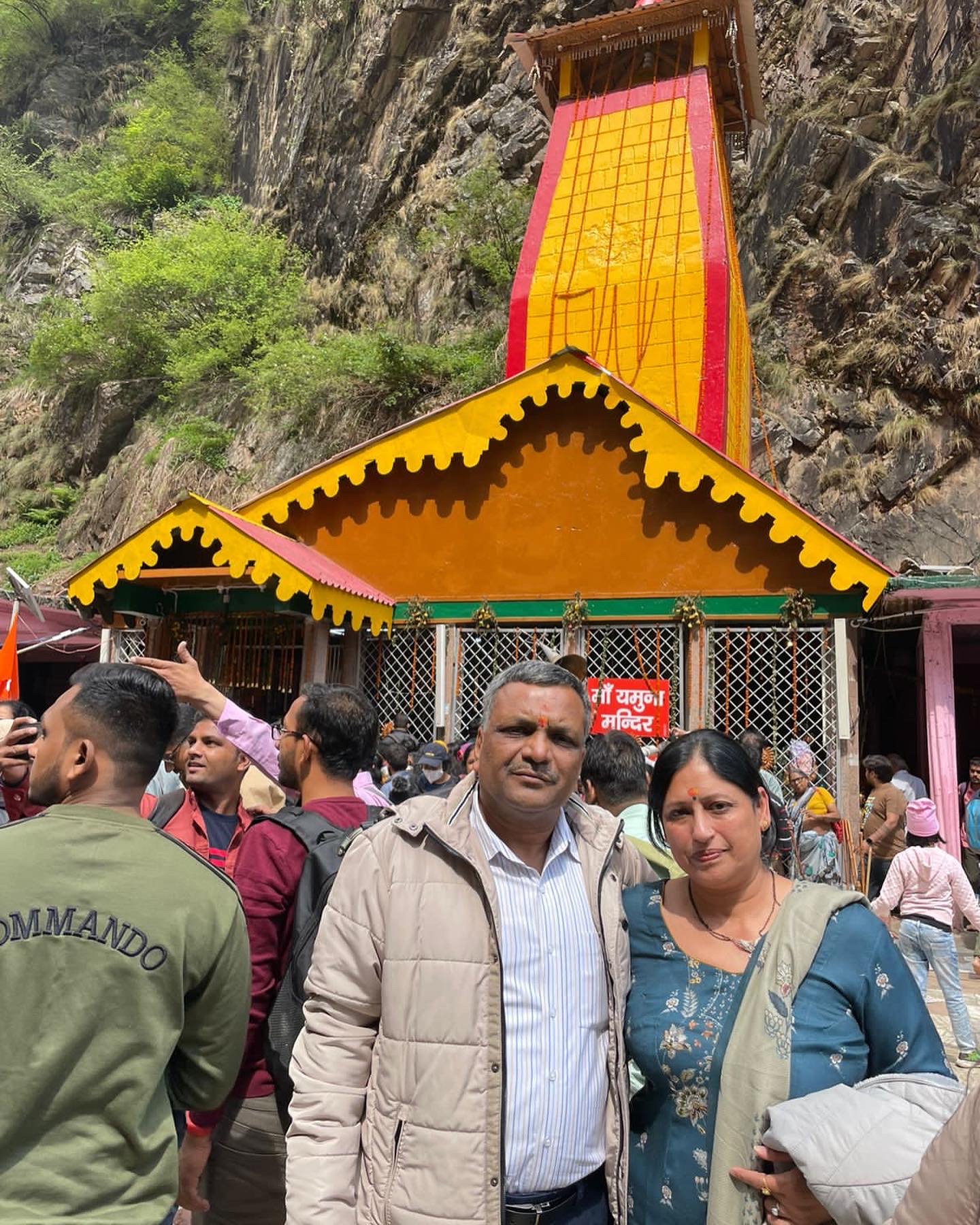 Yamunotri by Helicopter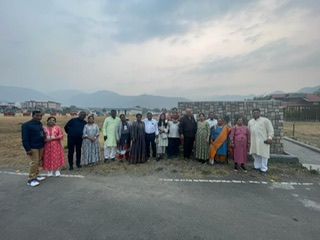 Exploring Gangotri by Helicopter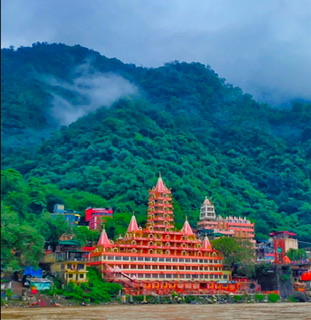 Exploring Rishikesh: A Spiritual and Adventurous Paradise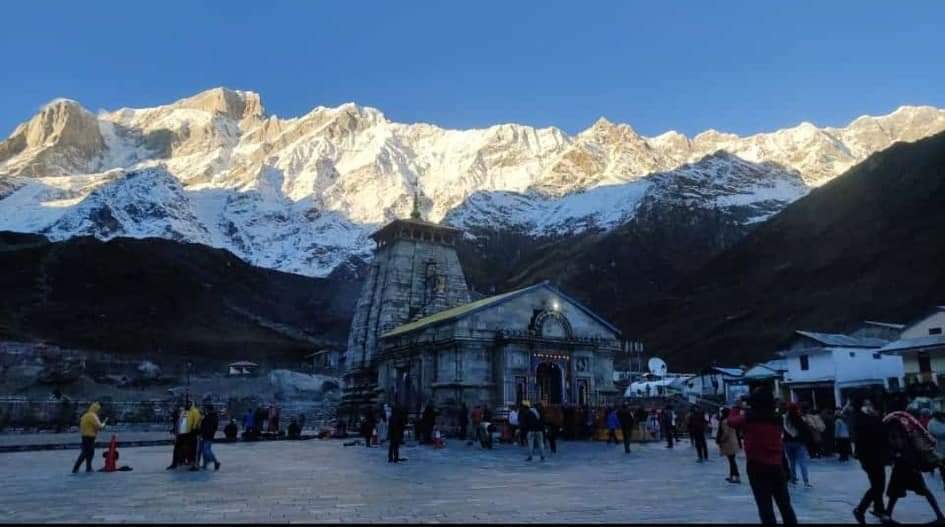 Discovering the Spiritual Tapestry: Top 10 Temples of Uttarakhand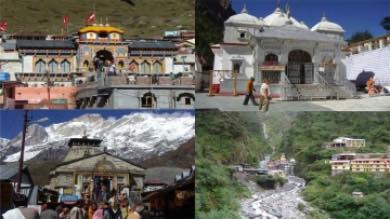 Chardham Yatra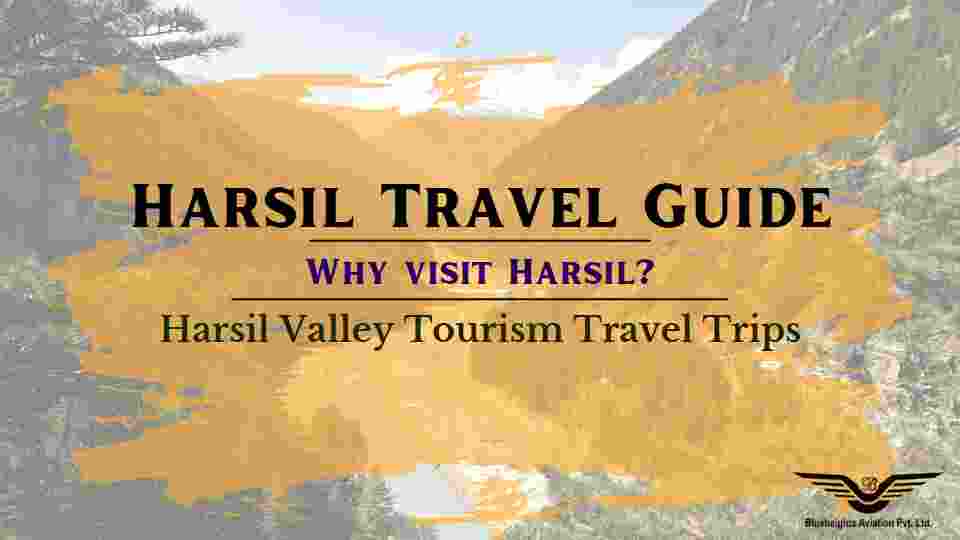 Guide to Harsil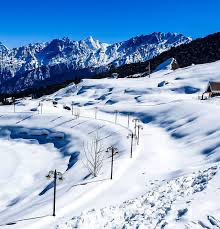 Uttarakhand

Discover the Beauty of Dehradun, Uttarakhand
Your Private Charter Journey Starts Here
Subscribe and we'll send the best deals to you