Importance of Do Dham Yatra in Hindu Religion
Jun 03, 2023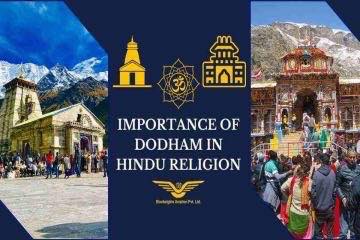 "Over 2 million visitors are expected to perform Do Dham yatra if the Covid-19 effect shall be over"
In 2019, there were over 1.2 million people visited these pilgrims which are 20% higher from its preceding year. Located in the quaint hills of Uttarakhand, besides its religious relevance, Do Dham Yatra is also opted by people to tickle their adventurous bone.
People already visited Yamunotri and Gangotri are also willing to go to Kedarnath and Badrinath to complete their Char Dham yatra. Do Dham Yatra By Helicopter is most trending in recent years.
Let us discuss more the two most important pilgrimage centres of
Do Dham Yatra – Kedarnath and Badrinath:
About Kedarnath Temple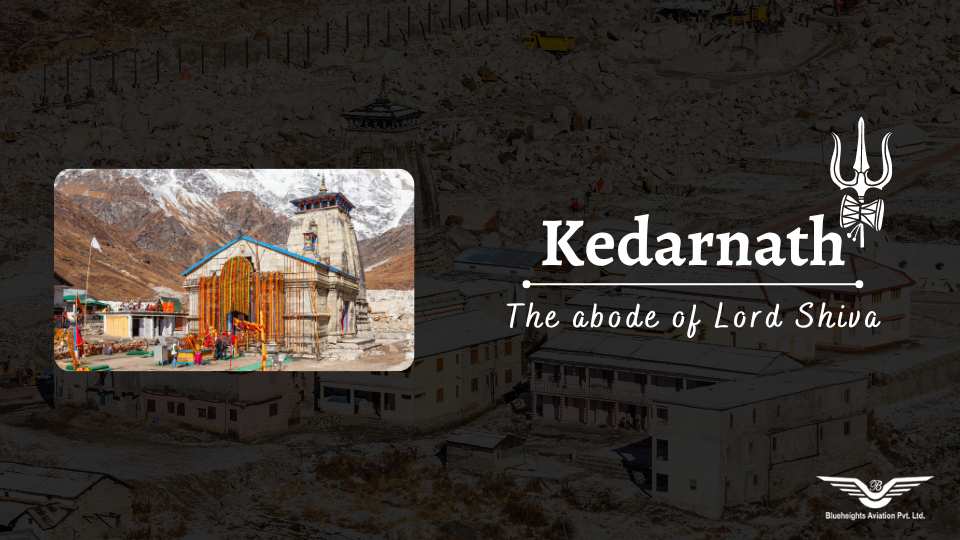 Considered as one of the important among the 12 jyotirlingas, Kedarnath is located on the snow-class Garhwal Mountain Range with its temple near Mandakini River. According to Hindu Mythology, when Pandavas were praying for absolution from the guilt of killing Kauravas *their blood relatives) after Mahabharata, Lord Shiva disguised himself as a bull to avoid them to grant their wish.
Once Pandavas discovered Lord Shiva, he bumped into the ground with the hump only remaining outside. A temple was built by Pandavas on this site which was later referred to as Kedarnath.
The invincible beauty of this place also attracts visitors. From its snow-clad mountains to its iconic beauty of Himalayan range, this place gives you all the reasons to enjoy. A Rudrabhishek Puja is performed every morning by the devotees to seek blessings from the Rudra Form of Lord Shiva.
Kedarnath Yatra by Helicopter is one of the easiest ways to reach in a hassle-free way. As there is no access by road to the Kedarnath temple which is 14 km uphill, you have to start the trek from Gaurikund. May-June is considered as the best time to visit Kedarnath.
About Badrinath Temple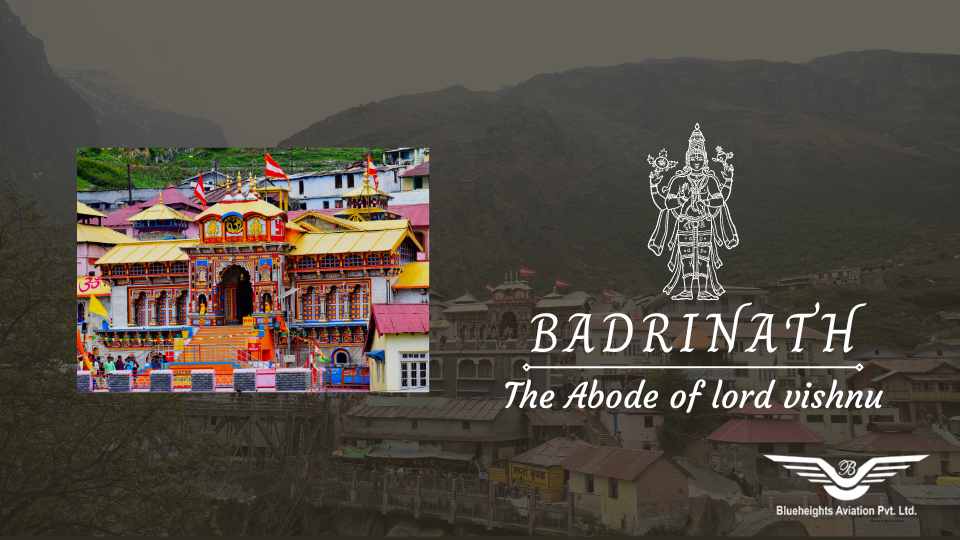 Located majestically between the Nar and Narayan Mountain Range, Badrinath is one of the most revered pilgrimage sites in India and also considered as the final leg of Do Dham. Not just devotes, this place equally allures the adventure enthusiasts and nature lovers for its unrivalled beauty.
Badrinath Temple was built to commemorate Lord Vishnu who dedicated himself for mankind. According to Hindu Mythology, it is believed that Lord Shiva meditated for 1000 years under the Badri Tree to welfare mankind. Devotees take a dip in Tapti Kund, which is an important aspect of Badrinath Yatra. This hot water spring is considered as the home of Lord Agni.
Vyas Gufa is another important aspect of Badrinath where Maharishi Vyas wrote Mahabharata with the help of Lord Ganesha. Visiting Tibetan-Chinese to explore Mana Village is another breath-taking experience for the visitors.
Both Badrinath and Kedarnath temple remains open for six months, starting from April/May. If you are looking for a quick Do Dham Yatra, Both Badrinath and Kedarnath temple remains open for six months, starting from April/May.
If you are looking for a quick Do Dham Yatra, Blue Height Aviation is all set to deliver an exemplary experience.
You May Also Like
CharDham Yatra at Incredible India: A tour to CharDham
5 Things You Didn't Know About Kedarnath Temple Darshan By Helicopter
10 Must You Know Tips for Chardham Yatra
What is the best time to visit Kedarnath?
How Much Does It Cost to Visit Chardham Yatra?
7 Lesser-known facts about Door Opening of Kedarnath temple
KEDARNATH-BADRINATH By HELICOPTER @ 125,000 PER PERSON ( 3N4D) with one night stay at kedarnath and one night stay at Badrinath
Chardham By Helicopter from Dehradun @190,000 per person including one night stay at Dehradun with vip darshan at all char dham
Your Private Charter Journey Starts Here
Subscribe and we'll send the best deals to you