How to reach Kedarnath from Delhi : Ultimate Guide
Jun 03, 2023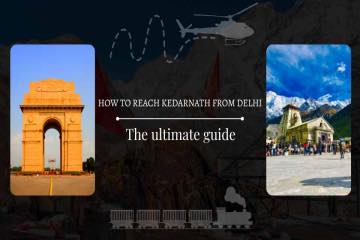 Kedarnath from Delhi

Referred to as the abode of Lord Shiva and one of the revered pilgrimages for Hindu, Kedarnath is one of the significant Dham under the Char Dham Yatra. Located in the Kedarnath Valley in Rudraprayag District of Uttarakhand, it is situated at a height of 3584 meters above sea level.
Every year a large number of people visit Kedarnath from Delhi due to the high connectivity of this metropolitan city with Kedarnath.
Here are the reasons why Delhi to Kedarnath is popular:
Better road connectivity: Well developed roads between Kedarnath and Delhi makes it easy and safe to travel. You can reach Gaurikund via road
Proper Route directions: From Delhi to Kedarnath, proper road signage boards are available to ensure a hassle-free journey.
Hotel and dine-in facilities: While your way to Kedarnath from Delhi, there are several Hotels and shops available.
Rail connectivity: Haridwar/Rishikesh is considered the most important and starting point of Char Dham Yatra. Rail connectivity between Delhi and Haridwar is great with several trains.
Airway Services: Helicopter services from Delhi to Kedarnath are a popular way of travelling. People are chartering helicopter services to complete their Kedarnath Yatra in just one day.
How to reach Kedarnath from Delhi
As Gaurikund is the last destination that can be accessed with vehicles, there is a trek through the Himalayas thereafter to reach Kedarnath. It is indeed fun for adventure lovers to enjoy the pristine views of the Himalayas. To reach Gaurikund from Delhi, the following are the major options available to the travellers:
By Road
There is a well-developed bus network that connects Kedarnath and Delhi. From the Delhi ISBT terminal at Kashmiri Gate, you can easily get a bus to Haridwar/Rishikesh. As Haridwar is considered as the starting point of the journey for Char Dham or Kedarnath, you can get many buses to Kedarnath from here. A wide range of options such as Volvo A/C, A/C sleeper, Semi-Sleeper, non-A/C etc is available. You can choose depending on your preference and budget.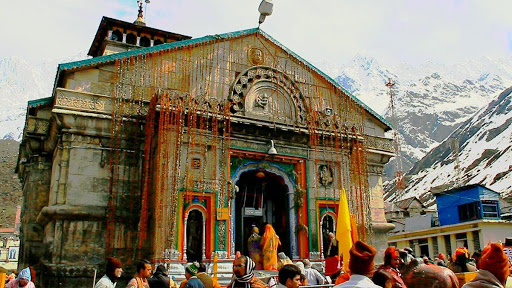 Hiring a cab is more convenient as it gives you the flexibility to move at your phase. The route from Delhi to Kedarnath (including the Delhi to Kedarnath distance by road) is as follows:
Delhi to Haridwar 206 km –> Haridwar to Rishikesh 24 km –> Rishikesh to Devprayag 74 km –> Devprayag to Srinagar 34 km –> Srinagar to Rudraprayag 33 km –> Rudraprayag to Gaurikund (via Tilwara-Agastmuni-Chandrapuri-Kund-Guptkashi-Phata-Sitapur-SonPrayag) 74 km –> Gaurikund to Kedarnath (by trek) 14 km
By air
There is no airport at Kedarnath. However, Kedarnath Helicopter services ply to the nearest areas like Phata Helipad, Guptkashi Helipad or Sirsi Helipad. It takes around 10 minutes to fly from these Helipads towards Kedarnath.
The nearest domestic airport is Jolly Grant Airport, Dehradun. There are daily flights that operate from Delhi to Dehradun.
By train
Rishikesh Railway Station is the nearest railway station on your way to Kedarnath from Delhi via train. It is 210 km away from the Gaurikund. The distance can be covered by hiring a cab or taxi. Rishikesh Railway Station is considered well-connected with other major cities in India. Several buses ply from Rishikesh to Gaurikund.
Here is the summary of all the modes of travel from Delhi to Kedarnath:
| | | |
| --- | --- | --- |
| By Heli Charter | - | More than 4 Hrs |
| Delhi to Kedarnath Via NH 334 & NH 107 | 490 Kms | More than 15 Hrs |
| Delhi to Kedarnath Via NH 34, NH 534 & NH 7 | 460 Kms | More than 14 Hrs |
| Delhi to Kedarnath Via NH 334, NH 34 & NH 7 | 451 Kms | More than 13 Hrs |
| By Train till Haridwar/ Rishikesh | - | More than 15 Hrs |
| By Air Till Jolly Grant Dehradun | - | More than 11 Hrs |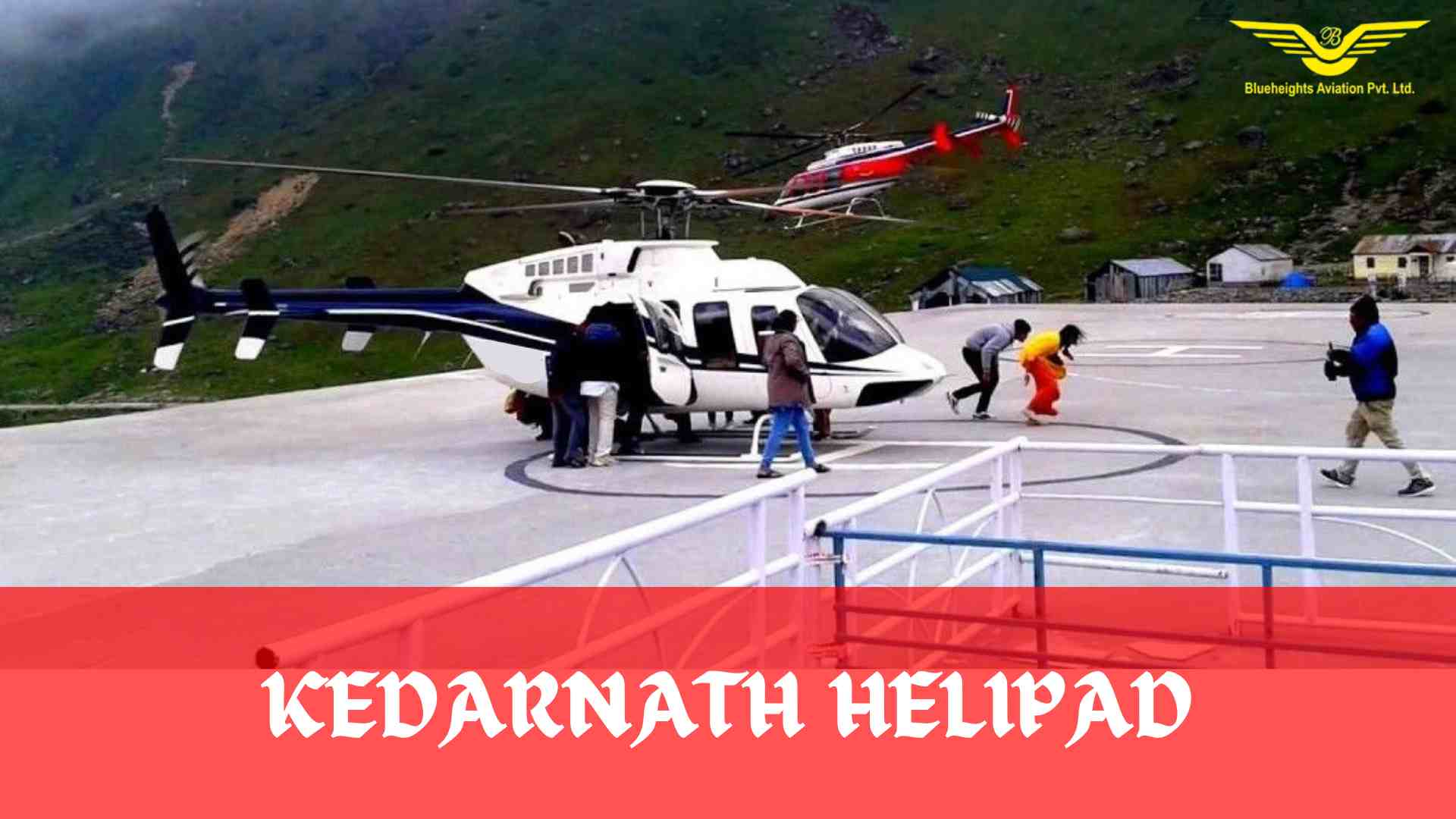 From all the modes available to travel, Kedarnath Helicopter Services are the best way to opt for. Companies like Blueheight Aviations excel in providing exemplary services to make your journey to Kedarnath – a blissful affair.
You May Also Like
CharDham Yatra at Incredible India: A tour to CharDham
5 Things You Didn't Know About Kedarnath Temple Darshan By Helicopter
10 Must You Know Tips for Chardham Yatra
What is the best time to visit Kedarnath?
How Much Does It Cost to Visit Chardham Yatra?
7 Lesser-known facts about Door Opening of Kedarnath temple
KEDARNATH-BADRINATH By HELICOPTER @ 125,000 PER PERSON ( 3N4D) with one night stay at kedarnath and one night stay at Badrinath
Chardham By Helicopter from Dehradun @190,000 per person including one night stay at Dehradun with vip darshan at all char dham
Your Private Charter Journey Starts Here
Subscribe and we'll send the best deals to you