How to reach Kedarnath from Rishikesh?
Jun 03, 2023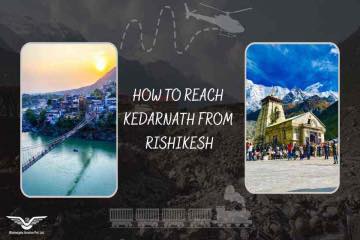 Kedarnath is one of the significant Hindu Shrine which is visited by devotees across the world. This revered Hindu pilgrim is dedicated to Lord Shiva and considered as one of the important Dham for Char Dham Yatra. Also counted as an important jyotirlinga among the 12 jyotirlingas, Kedarnath attracts adventure enthusiasts as well.
If you are in Rishikesh and looking for How to reach Kedarnath from Haridwar or Rishikesh, here we go:
By taxi
The distance by road from Rishikesh to Kedarnath is approximately 227 km. There is good road connectivity between the two pilgrims. You can book a Taxi at Rishikesh Bus Stand to Gauri Kund. Depending on the type of Taxi you choose like Sedan, SUV etc., the taxi fare varies between ?9500 - ?12500. It almost takes 3 days to reach to cover haridwar to Kedarnath distance.
It is highly recommended to book your Taxicab in advance to avoid any price hike in fare due to the unavailability of Taxi at the last minute.
By Bus
Direct bus services from Haridwar to Gaurikund is available by Himgiri and GMOU. These two operators run the buses between the two destinations at different times during the day. As GMOU departs at 5:15 am from Haridwar and Himgiri at 7:10 am from Haridwar. These buses reach Gaurikund at noon.
By Shareable Jeeps
Tata sumos or shareable jeeps is a quick way to cover rishikesh to kedarnath distance compared to the bus and cab services. Travelling via these jeeps is easy as you travel across the hills.
By Airways
It is one of the easiest, quickest and most comfortable way to reach Kedarnath compared to covering the Rishikesh to Kedarnath distance by road. Jolly Grant Airport is the nearest connecting airport which is located at a distance of 25 km. It is well connected with the cities like Mumbai, Delhi, Bangalore etc. You can board a taxi or bus from Rishikesh to Dehradun and head to Kedarnath by using airway services.
Kedarnath By Helicopter from Rishikesh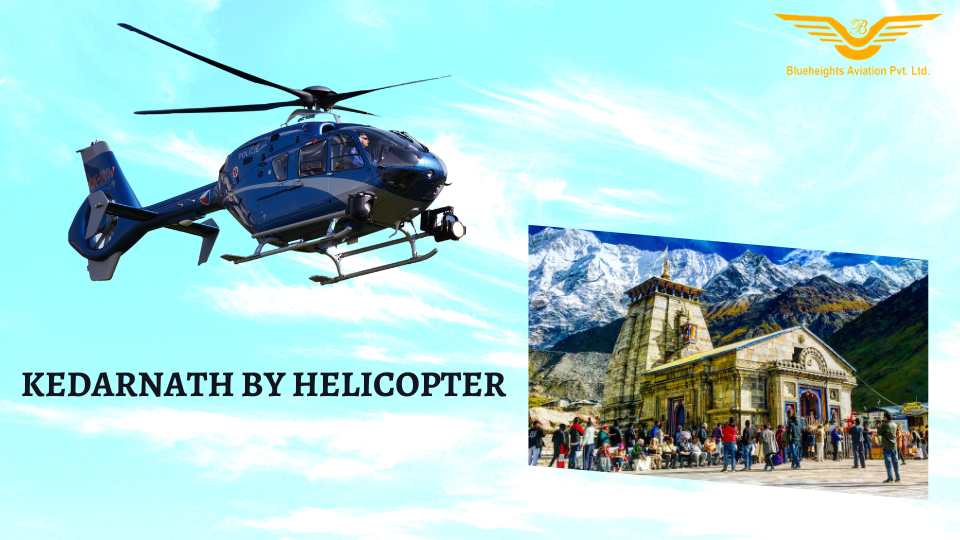 Chartering a Helicopter is one of the most popular ways for Kedarnath or Chardham yatra nowadays. Sahastradhara Helipad located in Nagal Road, Dehradun is the place where you can board a helicopter to Kedarnath. Alternatively, you can hire a taxi to Phata which is 193 km away from Rishikesh and board helicopter services. Sersi and Guptkashi are other places near Phata which are available to board Helicopter services.
As quick as 40 minutes you can reach Kedarnath using Helicopter services.
There are no train services available from Rishikesh to Kedarnath. However, the Rishikesh Railway Station is well connected with the cities in India. Hence you can travel to Rishikesh using railway services. From thereon, you need to board a cab, bus or shareable jeep to head towards the Kedarnath
Kedarnath holds a significant holy significance in the Hindu religion and considered as one of the holiest shrines of Lord Shiva. The adverse climatic conditions of Kedarnath makes it feasible to visit only during May, June, September and October. As of June, to September experiences peak monsoon season, the place is prone to landslides and floods. Hence, it is not safe to visit Kedarnath during this period.
Final Words
Blue Height Aviation offer the Best Helicopter services for Kedarnath. You can visit Kedarnath and return on the same day to Phata. Alternatively, you can stay overnight and take a Helicopter for the next day to return.
Kedarnath temple is 700 m away from Helipad. Hence, you can easily walk to the temple.
Not just to Kedarnath, Charter Helicopter is a popular way of travelling for Char Dham Yatra which you can cover in the shortest time of 2 days. Booking in advance for the same is highly recommended due to superseding demand for airways followed by its short supply.
You May Also Like
CharDham Yatra at Incredible India: A tour to CharDham
5 Things You Didn't Know About Kedarnath Temple Darshan By Helicopter
10 Must You Know Tips for Chardham Yatra
What is the best time to visit Kedarnath?
How Much Does It Cost to Visit Chardham Yatra?
7 Lesser-known facts about Door Opening of Kedarnath temple
Your Private Charter Journey Starts Here
Subscribe and we'll send the best deals to you