How Much Does It Cost to Visit Chardham Yatra?
Jun 03, 2023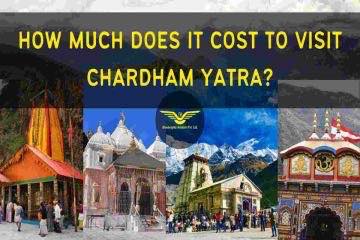 Chardham Yatra is considered one of the most pious and religiously significant endeavors in a Hindu's life. The Chardham is compared to the path of nirvana in the Hindu religion.

Gangotri, Yamnotri, Badrinath, and Kedarnath are four pilgrimage places situated in Himalayan ranges very well known as Chota Chardham. A lot of people do wish to travel at least once in their life time.
Although there are various modes available visit Chardham yatra that is via Train, bus, or private cars however the best way to visit these dhams is by air and this air travel is only possible through helicopters.
Blueheights Aviation is one of the best service providers who ensure that your journey should be safe and hassle-free.
In comparison to other modes of transport undoubtedly traveling by air is a little expensive but it saves a lot of your time and you can devote your maximum time to God.
To avail Chardham Yatra by Helicopter you first have to reach the place where Blueheights Aviation's helipads are available i.e. Dehradun, Haridwar, Rishikesh. Reaching these places is not difficult as they are well connected to places by road and air services. Further, we have to take you ahead safely by Helicopter.
At Dehradun, the Helicopter services are available from Sahestrdhara which is a well-known and well-connected place in Dehradun.
So do Haridwar and Rishikesh. Reaching these destinations is as easy as reaching Dehradun. These are well-connected places via train or roadways from your hometown.
Complete Chardham Yatra can be done via helicopter. It is one of the convenient and time saving to devote time to gods with at most comfort.
An apt solution for people who cannot travel much because of age or hardly any time available because of a daily busy schedule but keen to go for Chardham Yatra.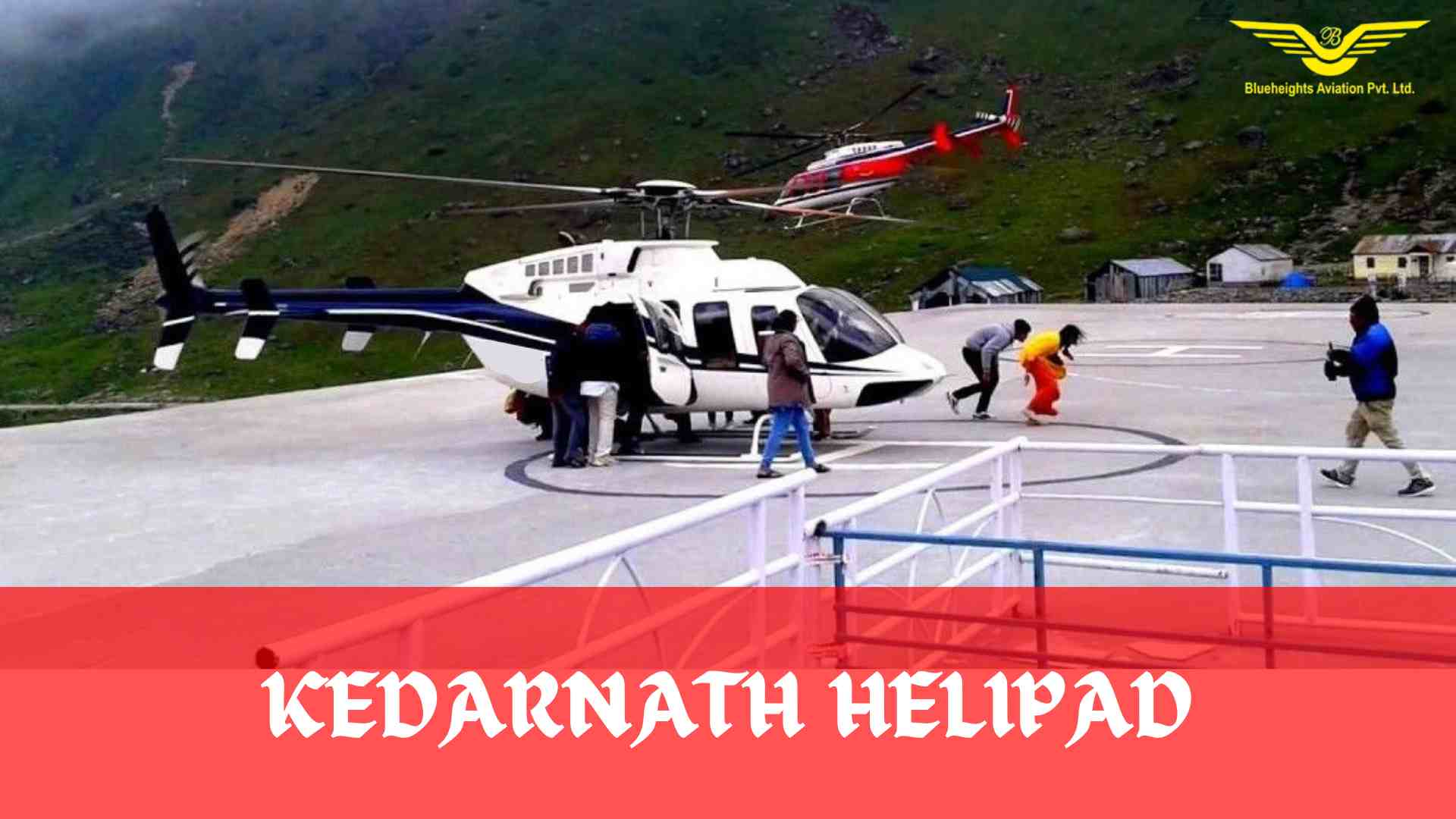 Most of the people prefer helicopter/air transport for Chardham yatra is because the way to Kedarnath is the most difficult among all other Dham yatras.
Traveling Kedarnath by helicopter help reach Kedarnath Temple in no time and with no huddles on the way to the temple. Hence Blueheights Aviation helps you make your journey to reach the temple of God's God, Lord Shiva so easy and quick.
You must be curious about the cost of visiting holy places.
The best helicopter services are provided by Blueheights Aviation and you can be sure of comfort, there are multiple pocket-friendly packages available to be chosen from


Packages for Chardham Yatra By Helicopter
Chardham Yatra by helicopter 5N/6D package @ 190,000/- pp including VIP darshan at all dham.
Do Dham yatra by helicopter 2N/3D package @ 130,000/- pp including VIP darshan at all dham.
Chardham yatra by helicopter 1N/2D package @ 12 Lac for the complete charter helicopter (5-6 pax) & weight allowed is 450 kg. One night stay at the Yamnotri/ Gangotri with meal and VIP darshan at all Chardham.
Kedarnath- Badrinath by helicopter,same-day return package @ 99,000/- pp and charter Helicopter for Dodham @ 5.75lac including VIP darshan at Kedarnath and Badrinath dham.
Kedarnath by helicopter @ 4.5 lac for complete Charter helicopter from Dehradun for 5-6 passenger.
Hemkund sahib and Valley of flower Helicopter tour @ 6.5 lac for 2N/3D from Dehradun.
Apart from air services, we also provide other modes of transport to visit Chardham. Like there may be few people who would not like to travel only Kedarnath by helicopter and other Dhams by road so they can opt for our other service of rental cars. These services do come with a package mentioned below.
Chardham 8N/ 9D package Ex dehradun/ haridwar @ 50,000/ pp in a private taxi Innova , 8Night stay with breakfast and dinner , helicopter for Kedarnath from sirsi/ phatta / Guptkashi ( Minimum 4 perosn )
Dodham 4N/ 5D package Ex dehradun/ Haridwar @ 40,5000/ pp including 4 night stay with breakfast and dinner , private taxi and kedarnath helicopter tickets both way from sirsi / phatta / Guptkashi
Kedarnath 2N/3D tour package Ex dehradun/ Haridwar @ 28,500/- pp including stay and Helicopter service for kedarnath from sirsi/ phatta

Considering the kind of footfall during Chardham yatra period which is from April -May - June , it is very difficult to get accommodation at times, because people either pre book their hotels or Ashrams or take packages. So, to avoid such situation it is always recommended to book a package from Blueheights Aviation that includes accommodations as well in it apart from you to and FRO.
Conclusion
Hence, doing Chardham yatra has become so easy that you must make a plan get on such a life-changing journey, and it is much advisable to book now our budget-friendly and attractive travel packages. So, rather than wasting time in choosing anything else, contact us now and book the best of the best services.

Blueheights Aviation is the best provider for your Chardham Pilgrimage trip. The trip you always cherish throughout your life.
You May Also Like
CharDham Yatra at Incredible India: A tour to CharDham
5 Things You Didn't Know About Kedarnath Temple Darshan By Helicopter
10 Must You Know Tips for Chardham Yatra
Importance of Do Dham Yatra in Hindu Religion
What is the best time to visit Kedarnath?
7 Lesser-known facts about Door Opening of Kedarnath temple
Your Private Charter Journey Starts Here
Subscribe and we'll send the best deals to you