Exploring the History of Chardham Yatra
Jun 02, 2023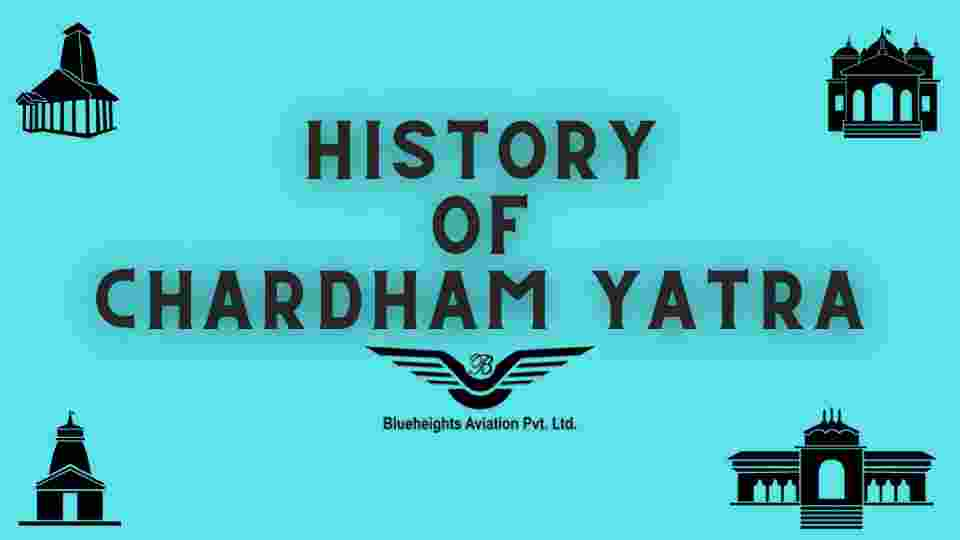 The Chardham Yatra is a popular pilgrimage that has been a cornerstone of Hindu culture for centuries. From its ancient roots in religious devotion, to its modern-day importance as one of the largest annual pilgrimages in India, follow along to learn more about the history and evolution of this timeless journey.
The Ancient Origins of Chardham Yatra
While the exact origin of Chardham Yatra is unknown, it has been performed for centuries by Hindus who seek to attain spiritual fulfilment by visiting the four shrines located in the Hindu holy cities of Dehradun and Rishikesh. As early pilgrims made their way through difficult terrain with personal dedication and minimal resources, Chardham soon grew into a staple tradition of worshipping God at these four sacred temples.
It is believed that the Chardham Yatra was first performed by the 8th century sage Adi Shankara. According to one popular legend, he undertook the Yatra with 12 disciples and during his journey he composed 2 famous hymns: "Chardham Mahamantras".

Since then, many devout pilgrims have followed in his footsteps and made the arduous journey across treacherous terrain to receive blessings and spiritual fulfilment at each of these four holy shrines. The main purpose of Chardham Yatra today is to purify body and soul, seek divine blessing, set a physical and spiritual benchmark for development of character, find inner peace and reunite with God.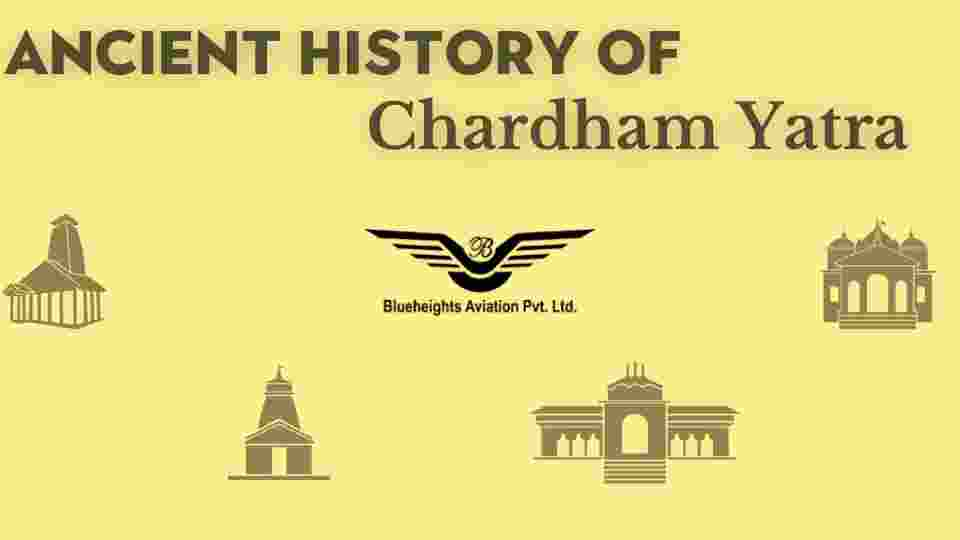 While the origins of Chardham Yatra are deeply rooted in Hindu mythology and scriptures, the yatra has evolved over time. Through the centuries, many emperors, rulers and kings have patronized the pilgrimage to these holy shrines making it one of the most popular pilgrimages in India.
For any devout Hindu, a journey to Badrinath, Dwarka, Puri and Rameswaram will cleanse their soul of all its sins. Furthermore, many ancient temples belonging to different sects of Hinduism along the route offer priceless insights into India's cultural history and ancient traditions. The end goal is moksha or salvation from the cycle of life and death.
The Chardham Yatra is traditionally considered to be an important pilgrimage for Hindus. People follow the 'Char Dham' or the four sacred sites; Badrinath, Puri, Dwarka and Rameshwaram.
These four sites are considered as pilgrimage circuits of great significance in Hinduism. It is believed that visiting these sites help in salvation or moksha and release from the cycle of death and birth.
All four of these holy sites are connected with Hindu mythology and scriptures. While this pilgrimage route was created by Adi Shankaracharya, many emperors, kings and rulers have patronized it over the centuries. This can still be seen today as thousands of devotees flock to these holy sites every year making it a major pilgrimage in India's cultural history.
Adi Shankaracharya and the Advaita Philosophy
Adi Shankaracharya is an Indian philosopher who consolidated the doctrine of Advaita Vedanta around 800 CE, which has remained a cornerstone of Hinduism to this day. He was pivotal in reviving the Chardham pilgrimage with his writings and teachings on its spiritual importance.
He believed that worshipping at the four destinations promoted one-ness with God and could help an individual attain moksha or liberation from the cycle of birth, suffering and death.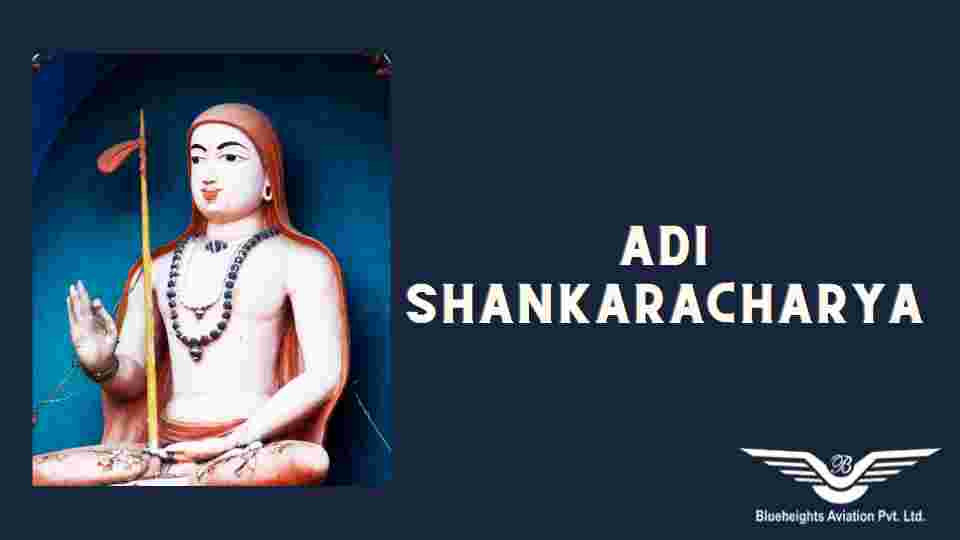 Shankaracharya identified four abodes of God—Badrinath in the North, Rameshwaram in the South, Puri in the East and Dwarka in the West—where devotees could travel to be closer to their lord.
These four holy sites subsequently became known as Char Dham (or four abodes), which became essential for devotees following Shankaracharya's teachings. Today, Chardham Yatra is one of India's most popular pilgrimage routes and is undertaken annually by millions of devout Hindus who seek spiritual fulfillment.
It is believed that Adi Shankaracharya, one of India's most influential Hindu philosophers and theologians, established the Chardham Yatra pilgrimage route nearly 2,000 years ago. Born in Kaladi, Kerala around 788 CE, Shankaracharya is credited with spreading his philosophical teachings of Advaita Vedanta across the country.
Facilitating renunciation for those who had renounced worldly pleasures and anchoring religious customs for those who wanted to adhere to Bhakti Marga (the path of devotion), Shankaracharya forged an indelible mark on the Hindu faith.
Shankaracharya believed that the spiritual state could be achieved by visiting four ancient holy sites–Badrinath, Kedarnath, Pandukeshwar and Rameshwaram. By taking a pilgrimage to these four Shakti Peethas, or divine seats of power, Shankaracharya thought believers would be better connected with the divine.
It was with this goal in mind that he initiated the Chardham Yatra route. Thus began a tradition passed down through centuries which continues today, as devotees seek spiritual enlightenment through a journey to these sacred sites.
Separate Temples And Their Unique Stories
The four temples – Yamunotri, Gangotri and Kedarnath in Uttarakhand, and Badrinath in Uttar Pradesh are the cornerstones of Chardham Yatra. Each temple has a unique story associated with it that adds to the lore of the pilgrimage.
Yamunotri is dedicated to Goddess Yamuna, Gangotri symbolizes the origin of the divine Ganges River, and Badrinath enshrines Lord Vishnu. Lastly, Kedarnath is dedicated to Lord Shiva and believed to be one of his most sacred shrines.
The origins of Chardham Yatra trace back to one of India's most sacred Hindu epics, Mahabharata. According to the legend, it is believed that the Pandavas came here on a pilgrimage after the great battle at Kurukshetra in search of penance and moksha for their sins.
Since then, thousands of devotees have flocked to these holy shrines every year during the Äshadh (June/July) month in order to be blessed by divine energy that radiates from these temples. The pilgrimage has become an important part of many people's spirituality and is said to grant them redemption from their worldly sufferings.
Each of the four temples that make up the Chardham Yatra have an interesting legend attached to them. The first and most important temple is Badrinath, located at the foot of Mount Nar Narayan. It is said to be the place where Lord Vishnu spent time in meditation while being protected by a berry tree from harsh weather.
Kedarnath Temple sits at 12,800 feet above sea level and is believed to have been built by the Pandavas themselves. Further south, Gangotri Temple is located amidst stunning natural surroundings on the banks of River Bhagirathi and marks the beginning of Hindu pilgrimage circuit.
Lastly, Yamunotri Temple stands against a majestic backdrop of snow-capped peaks and houses a thermal hot spring as well as other religious attractions.
Legends suggest all four temples were built and restored multiple times, with their locations specified in ancient Hindu texts. Over the centuries, Chardham Yatra has been an important pilgrimage path followed by Hindus across India.
In the contemporary era, devotees often embark on a road journey through the spectacular Himalayan landscape to offer their prayers at the four temples. The entire circuit of Chardham Yatra is significant for its spiritual significance as well as for its association with numerous legends and ancient Hindu customs.
Involvement of Kings and Royal Dynasties
The origins of Chardham Yatra can be traced back to the 8th century, when adi guru Shankaracharya popularized the practice. He established twelve mathas (monasteries), with four situated on each corner of India in honor of Lord Shiva.
This had a major impact that caused it to become firmly rooted in Indian culture. Subsequently, many royal family dynasties made contributions to entrench its legacy including King Harshvand Singh and Raja Jauneh Singh Guleria of Punjab who constructed temples and contributed greatly towards the pilgrimage.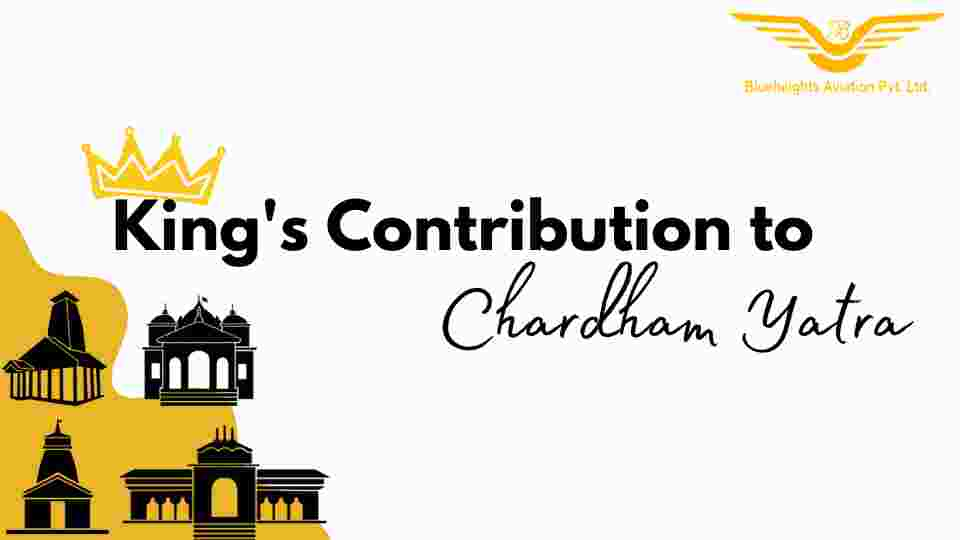 The Chardham Yatra has been embraced wholeheartedly by India's royal family dynasties and their participation has enabled its progress throughout the ages.
King Harishchandra of Kumaon renovated the four holy temples of Uttar Pradesh while King Lalitaditya also supported his kingdom's patronage by sponsoring pilgrims and funding their chariot rides from one temple to another.
Baghan Singh of Askot Peshawar generously funded a major renovation project at Gangotri and was later honored with a commemorative stamp for it. Even today, India's monarchs remain an integral part of the pilgrimage by making donations and promoting its popularity across the country.
The importance of kings and royal dynasties continues to be remembered and honored in the form of temples, large donations, and even small commemorative stamps. It is clear that their involvement played an essential role in the history of chardham yatra and it is only fitting that they are still widely acknowledged as a major part of this spiritual journey.
The Rebirth of Chardham Yatra in Contemporary Times
In recent years, the Government of India has taken great strides towards reviving the Chardham Yatra. Various initiatives were launched to enhance infrastructure such as roads, tunnels, bridges, and guesthouses along the journey.
This makes it easier for people to pay homage to the famous temples without much difficulty. Moreover, religious authorities created clear guidelines for devotees to practice safety protocols such as observing social distancing rules and using masks during the pilgrimage. Chardham yatra by helicopter services also available for pilgrimage from Dehradun.
The origin of the Chardham Yatra dates back to ancient Vedic literature, where it is mentioned as a rite of passage for Hindus. While the traditional ethos revolve around paying homage to four abodes, contemporary times have infused environmental awareness and spiritualism into this traditional practice.
More focus has been laid on improving facilities along the highway, keeping in mind the well-being of devotees and creating sustainable development by lessening pollution caused due to pilgrimages.
Even though the Chardham pilgrimage has traditionally been done once in a lifetime, it has adapted and incorporated modern amenities to accommodate increased numbers of pilgrims.
Guesthouses, lodges, canteens and better transport facilities are among some of the improvements that have been made for travelers along the Chardham Yatra route.
In addition, more emphasis is being placed on encouraging eco-friendly practices such as solar energy power plants to reduce pollution. All these changes over time have made it easier for devotees to make their annual pilgrimage successful and more meaningful with every passing year.
The Chardham Yatra is a unique journey undertaken by pilgrims since time immemorial. The spiritual significance of the Chardham pilgrimage requires that the pilgrim covers over 225 km of arduous road terrain to reach their final destination.
Once they reach the holy shrines of Yamunotri, Gangotri, Kedarnath and Badrinath—each located in the stunning Garhwal Himalayas—pilgrims take part in a variety of customary rituals that are considered indispensible for anyone's spiritual rejuvenation. These centuries-old practices have been carried out until today, but with some modifications to ensure their relevance in contemporary times.
Encouraged by the Indian government in 2019, locals and tourists alike were allowed for the first time to embark on the Chardham journey. Nowadays, visitors are required to register themselves online before their visit and to follow specific health protocols throughout their trip.
Tourists are also encouraged to take extra precautionary measures such as travelling with friends or family members and making use of technology like Google Maps during their journey. These precautions ensure that people are fully aware of the difficult terrain they will have to face while partaking in an otherwise unbelievably liberating spiritual experience.
The year 2019 marked a rebirth of the Chardham Yatra which had been banned for decades due to natural disasters, floods and landslides in the area.
While some parts of the Chardham Yatra had become accessible once again since 2014, the region experienced unprecedented growth from locals and tourists wanting to partake in this traditionally sacred spiritual journey around Mt. Kailash.
With that said, this experience proved much different than it did hundreds of years ago when pilgrims would have to brave grueling physical terrain while they undertook an arduous journey around India's holiest sites.
Your Private Charter Journey Starts Here
Subscribe and we'll send the best deals to you