7 Lesser-known facts about Door Opening of Kedarnath temple
Jun 03, 2023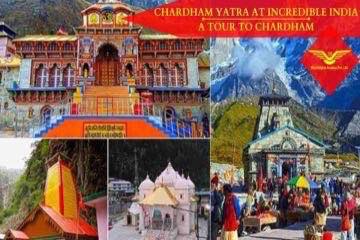 Kedarnath temple is a spiritual blessing for any Lord Shiva devotees. It is also an indispensable part of Char Dham yatra. The temple situated at a high altitude attracts thousands of pilgrims every year. Sri Adi Guru Shankaracharya designed this temple in the 8th century. It is believed that it was first built by Pandavas of Mahabharata which was not able to withstand adverse climatic conditions of this place.
There are many other lesser-known facts about Kedarnath temple which are worth knowing. So, here we go:
1. Kedarnath temple withstand with 2013 floods in Uttarakhand
There was a flash flood tragedy in 2013 which took several lives and submerged the entire premises in water. Kedarnath was devastated with thousands of people died due to these floods. However, the temple remained intact. There was a huge stone behind the temple which guarded the premises against muddy waters.
2. Festival of Doli Yatra
Doli yatra is a 3-day possession of Lord Kedarnath and incredibly popular among the devotees for its spiritual relevance. This festival marks the opening of Kedarnath temple doors to the devotees. The Doli of Lord Shiva is taken from Ukhimath's Panchkedar Gaddithal Omkareshwar temple to Kedarnath Dham. The idol resides in Kedarnath till the winter season when the door of the temple closes.
The festival starts with a special pooja of Lord Bhairavnath in Ukhimath performed by the Sanskrit scholars. The idol of Bhairavnath is adorned with pakodi and puri garlands. Kedarnath Yatra by Helicopter is the easiest way to reach here and witness this exemplary Yatra.
3. No head statue of Lord Shiva in Kedarnath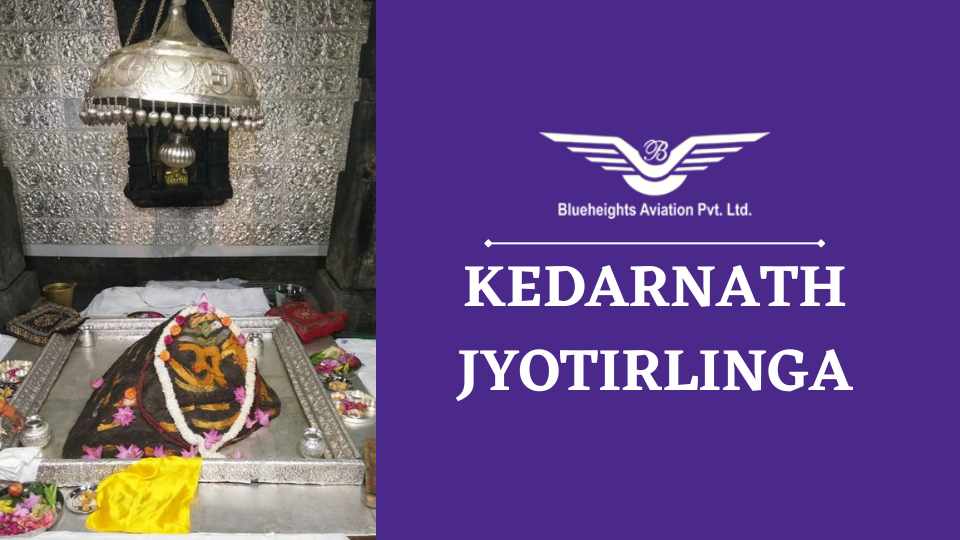 Yes, Kedarnath is considered as the abode of Lord Shiva but the statue of Lord Shiva in Kedarnath is without head. It is believed that the head of Lord Shiva is in Doleshwor Mahadeva Temple in Bhaktapur, Nepal which is an important jyotirlinga as well. After the Mahabharatha war, Pandavas were searching Lord Shiva to absolves the sins of killing Kauravas. Lord Shiva hid and transfigured himself into a Bull to escape Pandavas.
During their way to Uttarakhand, Nakul and Sahdev found a unique bull and Bheema hit the bull. The head of the bull falls apart at Nepal while the hind part remained at Kedarnath. This is the reason, why the statue is without a head. The head knot fallen at kalpeshwar, face in Rudranath and arms in Tunganath. Together these five places are known as 'Pancha Kedar'
4. Two idols of Kedarnath
There are two idols of Kedarnath as Bhog idol and Panchmukhi idol. The former idol is kept at the priest house and worshipped here. Five face idol includes Aghor, Satyojat, Ishan, Taatpurush and Vamdev. At the rear of the idol, Sheshnaag is made. The golden crown is placed on the head of the idol.
5. Kedarnath is a significant Jyotirlingas
With a total of 12 jyotirlingas, Kedarnath is eleventh Jyotirlinga in Dwashash Jyotirlinga. IT is also highest among all the twelve Jyotirlingas temples. Pandavas came to please Lord Shiva with penance at Kedarnath.
6. Five temples in Kedarnath
There is a hall in front of the temple with the images of five Pandavas princes and Parvathi. Around the hall, there are five temples as Kallesvara, Badari-Kedar, Rudranatha, Madhya Maheswara and Tunganatha. The statues of Shiva, Nandi, Virabhadra (one of the guards of Shiva), Pandava brothers and Krishna are places at the first hall inside the Kedarnath temple.
7. Triangular Shiva Jyotirlinga
At the Garbhagriha of the Kedarnath temple, a triangular-shaped lingam is worshipped. 'Swargarohini' is the mountain top of the Kedarnath where Pandavas left for Swarga. While leaving for Swarga, one of Dharamraj's finger fell on earth. On that place, he placed a thumb-sized Shiva Linga. Bheema and Shankara fought with masses to gain Mashisharupa but former struck with remorse. He started massage Shankara body with ghee. Even today, this triangular Shiva Linga is messaged with ghee.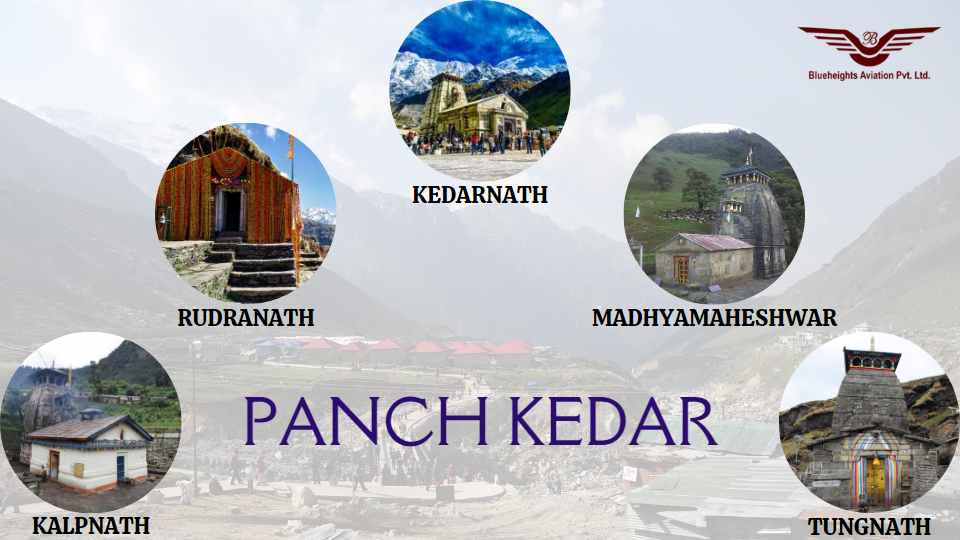 After knowing these interesting facts, if you are planning to visit Kedarnath, Blue Height Aviation is the one-stop solution for a hassle-free trip.

You May Also Like
CharDham Yatra at Incredible India: A tour to CharDham
5 Things You Didn't Know About Kedarnath Temple Darshan By Helicopter
10 Must You Know Tips for Chardham Yatra
Importance of Do Dham Yatra in Hindu Religion
How Much Does It Cost to Visit Chardham Yatra?
What is the best time to visit Kedarnath?
KEDARNATH-BADRINATH By HELICOPTER @ 125,000 PER PERSON ( 3N4D) with one night stay at kedarnath and one night stay at Badrinath
Chardham By Helicopter from Dehradun @190,000 per person including one night stay at Dehradun with vip darshan at all char dham
Your Private Charter Journey Starts Here
Subscribe and we'll send the best deals to you