Exploring Haridwar - An Ancient City in India
Take a journey back in time in India's holy city, Haridwar! Explore its famous ghats, temples and historical sites to find out why it is also known as "the gateway to the Gods".
Haridwar- City and it's history
Haridwar is believed to be one of the seven most sacred sites in India and also the oldest known city in India, with archaeological findings dated as far back as 5000 BCE.
The mythological founder of Haridwar is believed to be Nar and Narayana, two divine saints who lived here. Over centuries it has become a popular pilgrimage site among devotees and tourists alike, offering visitors the perfect blend of ancient culture, spiritual traditions, ashrams, mountains and rivers.
Situated by the holy Ganges River, Haridwar serves as a major centre of the Hindu religion. An important Hindu festival Kumbh Mela is held here every 12 years, which draws enormous crowds from across India and all over the world. During this festival, devotees take dips in the holy river to attain salvation and cleanse themselves of sins, making it an incredibly spiritual experience.
Haridwar is believed to be the place where divinity descended to earth. It's also the origin of many ancient Hindu scriptures including the Upanishads and Vedas. Ashrams, temples, ghats, and sacred shrines are present throughout the town. The city is known for its numerous legendary Hindu sites such as Har Ki Pauri (or Steps of Lord Vishnu) and Mansa Devi Temple which have attracted visitors from all socio-economic backgrounds in India for centuries.
Haridwar is home to the world-famous Kumbh Mela—the celebrated Hindu pilgrimage festival held every 12 years—at which millions of pilgrims come to bathe in the holy river Ganges. Alongside the historical and spiritual importance, Haridwar also hosts a bustling vegetable and spice market, as well as numerous shops that sell souvenirs. There's no shortage of things to do in this city known for its spiritual vibes, offering visitors a one of a kind experience and an insight into India's culture, traditions, and sacred sites.
Haridwar has a long, mesmerizing history. It is mentioned in ancient texts such as the Mahabharata and Skandapurana, and it is believed that the city was established by Lord Vishnu, the Supreme God in Hinduism. Haridwar is also home to the Chardham Yatra, one of India's most popular religious pilgrimages.
This yearlong festival winds through India's four holiest sites: Gangotri, Badrinath, Kedarnath, and Yamnotri—each of which has its own spiritual significance. Visitors can also immerse themselves in Haridwar's rituals and traditions at ancient temples such as Mansa Devi Temple and Chandi Devi Temple or take part in public celebrations such as Ganga Aarti.

Visit the sacred ghats on the river Ganges.
As you explore the city, make sure to visit the picturesque ghats of Haridwar, where devotees come to take a dip in the holy river Ganges. This is also where they float diyas (lamps) into the water during devotional ceremonies and pujas.
The most famous ghat here is Har-ki-Pauri, which literally translates to 'the footsteps of Lord Vishnu', as he supposedly walked through these steps. Other notable ghats are Chanderghat, Paprishwar Ghat and Ranikhors Ghat. Visitors from all around the world flock here to witness these ghats illuminated in bright colors during religious festivals like Holi and Diwali.
As you stroll along the banks of the Ganges, be sure to take in the sights and sounds of the ghats. Not only is it a great place for contemplation and introspection, but it's also an ideal spot for people-watching as local inhabitants sit around to chat or engage in religious activities. Taking a dip in these sacred waters can also be a transformative experience, so make sure to allocate some time for this Godly destination during your visit.
The ghats of Haridwar are considered to be some of the holiest places in India, making them perfect for those looking for spiritual renewal. Along the ghats, you can find a variety of temples and ashrams open for visitors.
Aarti ceremonies are often held here in the evenings, providing a unique opportunity to witness spiritual devotion and traditions that have withstood the test of time. Additionally, you'll find handmade decorations and offerings along the river as pilgrims come from all over to take part in this awe-inspiring event.

Make a pilgrimage to one of Haridwar's many temples.

Haridwar is home to many ancient temples, offering boundless spiritual opportunities. The most important temple here is the Mansa Devi Temple, located on top of a hill near the town. This temple is devoted to Goddess Mansa and her shrine stands atop a solitary peak islanded within the Ganges.
Those who make it to the top are rewarded with breathtaking views of the surrounding mountains and rivers. Other noteworthy temples include Shantikunj's Gayatri Shakti Peeth, Chandi Devi Temple, and Bhairavnath Temple among many others. All of these provide wonderful insights into age-old Hindu traditions and customs.
As with any pilgrimage, it is essential to keep in mind the cultural norms of Haridwar. Before entering a temple, it is advisable to take off any shoes or watches that may carry inappropriate subjects or messages – both images and words are strictly prohibited.
Additionally, clothing should be respectful in nature and visitors wishing to take pictures and videos will have to pay a nominal fee. Despite these rules, every temple offers an unforgettable experience that's sure to leave visitors full of peace and serenity.
One of Haridwar's most enchanting temples is the Mansa Devi Temple. It's dedicated to the goddess Parvati, who reigns right alongside Shiva, and has become well known for its popular "flags" which are knitted eri silk threads strung across the temple compound.
Additionally, it offers an awe-inspiring view of the Ganges River with many other small shrines and temples lining the banks. The beauty of this temple makes it a must-see attraction on a pilgrimage.

Explore its historic sites, like Mansa Devi Temple , Kankhal , Maa Chandi Devi and Neel Dhara Pakshi Vihar sanctuary.

The city occupies a special place in Indian history, thanks to its legacy of ancient temples and ancient Pushkaras. Mansa Devi Temple was constructed during the Gupta period and is said to have been built as an offering to Goddess Mansa. Nearby, pilgrims flock by the millions to Kankhal - one of Hinduism's most important pilgrimage sites.
After that, there's the Maa Chandi Devi temple - another great temple located atop Neel Parvat hills. Finally, those looking for something more peaceful can explore the Neel Dhara Pakshi Vihar sanctuary, where you can spot some rare birds that take refuge among its deep ravines and dense forests.
There is also plenty of culture to be experienced in this small city located in North India. Through exploring its vibrant markets, taste unique local delicacies such as the famously delicious jalebis, and visit the historic Har ki Pauri ghat to witness the sight of thousands of Hindu pilgrims taking part in various religious ceremonies or simply taking a dip in the sacred Ganges.
You can also take part in fun festivities such as the annual international kite festival held in the month of January! Whether you're interested in exploring its spiritual sites or immersing yourself into cultural activities, there's no shortage of things to do when you visit Haridwar.
One of the main attractions in Haridwar is the Mansa Devi Temple, a holy site dedicated to Mata Mansa Devi, one of the seven divine sisters whose blessing grace the city. The temple can be reached by taking a cable car ride up one of two hills, which will be rewarded with beautiful views and a chance to explore inside this ancient pinnacle.
Other landmarks like the popular Kankhal neighborhood, Maa Chandi Devi temple and Neel Dhara Pakshi Vihar sanctuary provide further insight into the city's spiritual heritage. No matter what brings you to Haridwar - faith or curiosity - there are plenty of activities and places that offer unique insights into Human culture.

Visit to Chardham Yatra holy places via road or helicopter from Haridwar
A Chardham Yatra pilgrimage experience is one of the most sought-after spiritual journeys among Hindu devotees. If you're looking to embark on this holy journey, then a visit to Haridwar is an ideal starting point.
The ancient city is well connected by road and air both and it provides several options for yatris to explore the famous Chardham destinations like Kedarnath, Badrinath and Gangotri via either helicopter service or bus services available from Haridwar.
People visiting Haridwar have multiple options to journey through the hilly terrain of the Himalayas which will provide them with an experience of a lifetime. Moreover, those wishing to make their journey through air can book helicopter packages departing from Haridwar which provide round trip services with stops at all four holy sites- Yamunotri, Gangotri, Kedarnath and Badrinath.
Additionally, luxury tourist buses are also available from Haridwar for yatris who wish to go by road instead of going via helicopter or trekking the mountains. With such abundant options available for Chardham Yatra travelers coming from Haridwar, it's no wonder it has become a popular starting point for this sacred pilgrimage!
With Haridwar being known for its religious significance, it's only natural to find several places of interests in the area. Religious sites such as the famous Har Ki Pauri, Mansa Devi Temple and Ganga Aarti on Har-ki-Pairi are must visit spots while in Haridwar. Apart from religion, there is also nature's beauty to admire like Bharat Mata Mandir and Vananar Sangam Sangam that showcase the amazing views of nature.
For adventure seekers, there are sport activities such as river rafting or trekking that you can do here too! Whether it's looking to complete your Chardham Yatra by road or via helicopter from Haridwar or simply exploring the area for religious and recreational activities, this city has something to offer for everyone!
One of the most interesting activities in Haridwar is visiting the Chardham Yatra holy places. You can complete this journey either by taking a road trip to all four temples or via helicopter ride that allows you to speed up your yatra. The sacred places are also near Haridwar, making it easier and convenient to visit. Each temple is rich with culture and history and houses many intriguing artifacts.
A full chardham yatra will include visits to Badrinath, Kedarnath, Gangotri and Yamunotri. All these places have something special in store for each travellers; whether its learning about Vedic history or admiring breathtaking natural views.

Related Topic
Badrinath Dham Yatra by Helicopter from Dehradun
Auli by Helicopter from Dehradun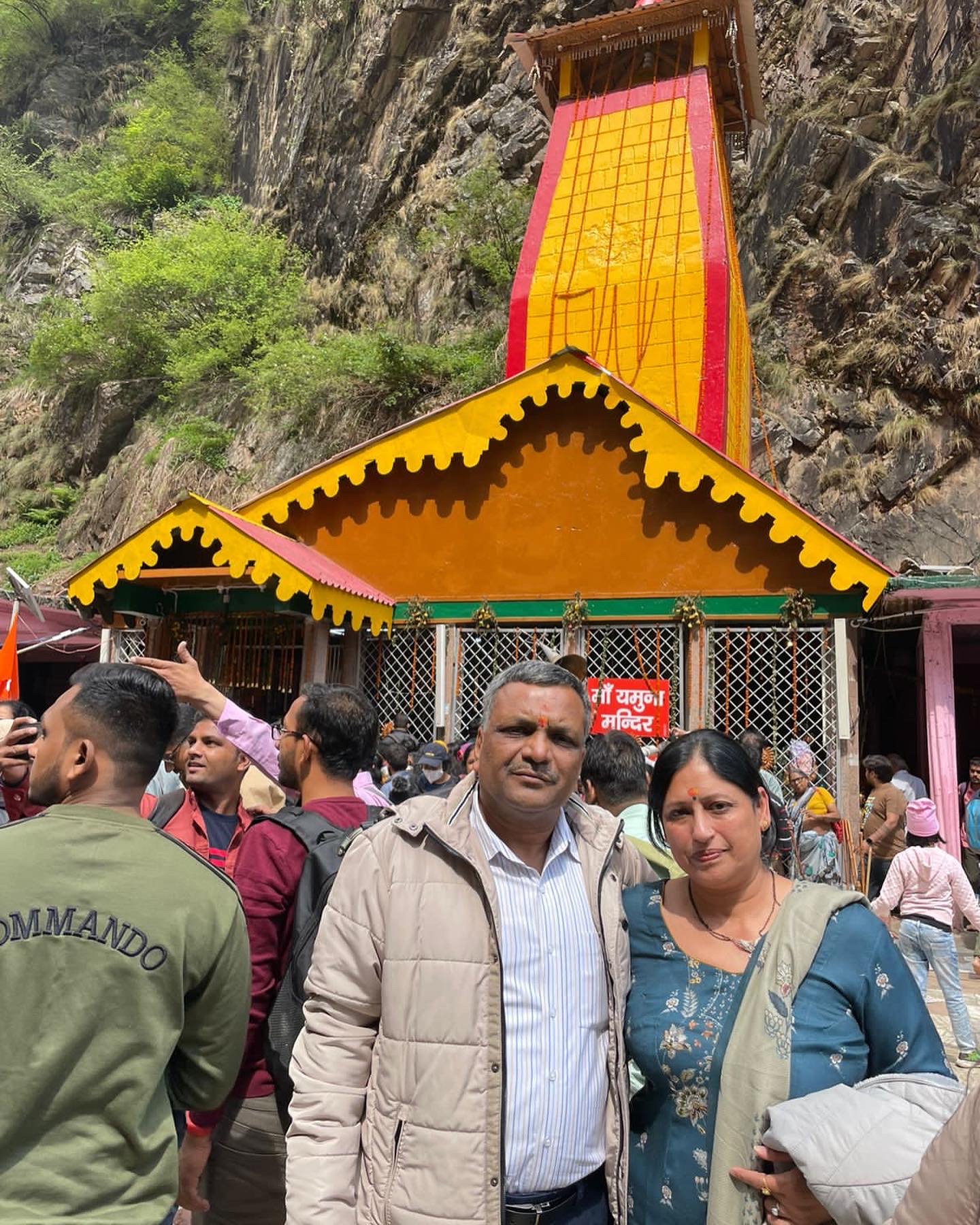 Yamunotri by Helicopter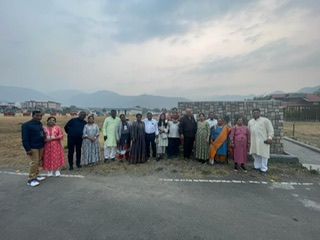 Exploring Gangotri by Helicopter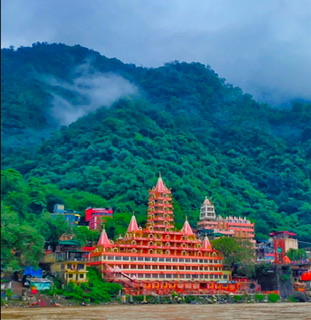 Exploring Rishikesh: A Spiritual and Adventurous Paradise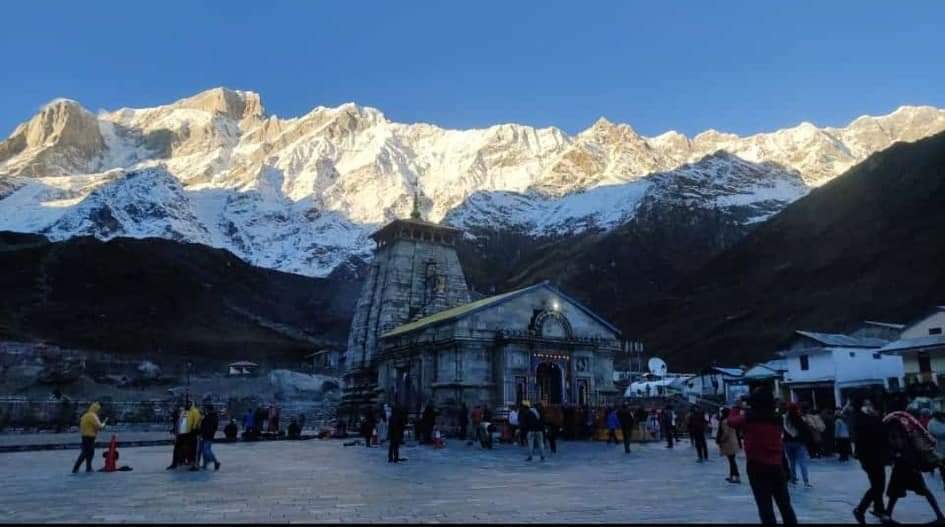 Discovering the Spiritual Tapestry: Top 10 Temples of Uttarakhand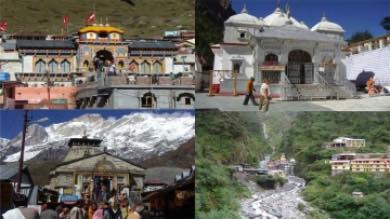 Chardham Yatra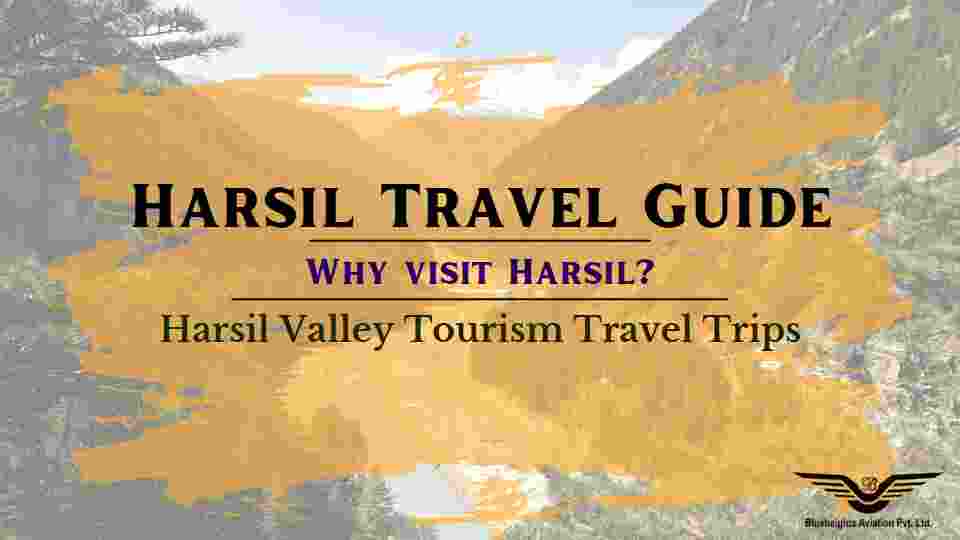 Guide to Harsil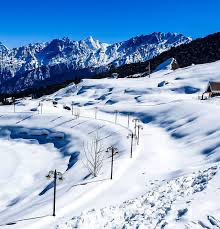 Uttarakhand

Discover the Beauty of Dehradun, Uttarakhand
Your Private Charter Journey Starts Here
Subscribe and we'll send the best deals to you