Discover Manali on the Most Affordable Flights from Delhi
Jun 02, 2023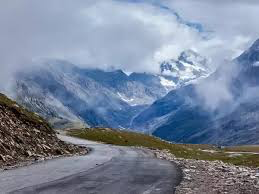 Flying from Delhi to Manali is the most convenient way to enjoy all the wonders that this breathtaking holiday destination has to offer. Get ready for an unforgettable journey and find the best flight deal from Delhi to Manali today!

Compare Flights and Prices for the Best Deals.

With a range of airlines flying from Delhi to Manali, take the time to compare prices and offers in order to find the best deal for your journey. Different airlines offer different packages and discounts, so it pays to shop around for a great price. Finding the most affordable flight doesn't mean sacrificing quality or comfort – simply look out for well-known carriers with competitive pricing and book confidently knowing that you're getting the best value for money!
Book private jet from delhi to Manali in twin turbo plane
If you are looking for the most luxurious travel experience from Delhi to Manali, then charter a private jet from Delhi to Manali! From economy flights to twin turbo plane, you can enjoy the unique comfort of travelling in style and seating arrangement perfect for your journey. Whether you're travelling for business or pleasure, flying privately is the ticket to ultimate efficiency and convenience with no waiting times or check-in queues. Make the most of all these luxuries while finding competitive rates, so book your flight with confidence today!

Don't Forget to Consider Layovers, Baggage Prices, and Other Fees.

While booking an affordable flight to Manali is great, don't forget to factor in all the details. Check for any indirect flights and make sure you are aware of layover times and any additional costs that may be incurred. Fees such as baggage check-in, airport taxes, and other services should be factored into your overall budget. Consider asking travel agent about ways to minimize these charges so you can enjoy a hassle-free travel experience!
Read Reviews from Fellow Passengers.

Take some time to read online reviews from fellow passengers who have previously enjoyed Manali. They may share insights into the best places to visit and great tips, as well as warnings about dangerous or unsanitary areas. Other passengers can also provide helpful advice regarding budget-friendly accommodation options, local activities you may want to try, or the best food spots for sampling delicious local cuisine.

Book Your Flight in Advance to Get the Lowest Price Possible.
Plan ahead and book your flight as early as you can to get the best prices. Airlines often release early bird rates for passengers who are booking ahead of time, which allows them to save up to 25% off the normal fare. Keep an eye out for special promotions and discount codes from airlines, too - you may be able to find even lower fares if you know where to look.

Your Private Charter Journey Starts Here
Subscribe and we'll send the best deals to you