Chardham Tour Package by Helicopter: Upto 30% Off (2023)
Price :- 199,000 per person

Embark on a spiritual journey to India with an unforgettable Char Dham Yatra helicopter tour package. Enjoy the luxury of skipping long bus and train journeys, while exploring some of the most sacred and ancient temples in the country. With all-inclusive services, stress-free transfers, premium accommodation and more included, you'll be free to enjoy this blessed experience.


Are you looking for a unique experience during your Chardham Yatra?
A journey that will bring you on the path of enlightenment, Chardham Yatra is a journey that will lead you on a quest for moksha.

Char Dham includes Kedarnath, Gangotri, Badrinath, and Yamunotri of Uttarakhand are some of India's most significant pilgrimage sites that take you through the trails of divinity. Each Dham holds a legend and is dedicated to a specific deity.
Also known as Jamnotri, Yamunotri is situated at 3293 north of Uttarkashi. It is the westernmost shrine perched atop Bandar pooch parvat. The temple here is dedicated to Goddess Yamuna. Gangotri is the Hindu Pilgrim situated on the banks of river Bhagirathi. It is believed that Lord Shiva has released the mighty Ganges from his hair locks.
Also known as Badrinarayana Temple, this temple is dedicated to Lord Vishnu in the region of Himalaya Valley. Dedicated to Lord Shiva, Kedarnath is another important
So, let's check out what this Chardham Tour Package by Helicopter takes into diving.
Day 1: Arrival At Dehradun
Welcome to the city of love! Dehradun has always known as unparalleled history and intriguing beauty. Known for its milder climatic condition and pleasant surroundings, Dehradun has always been on the list of travellers for its mesmerising offerings.
Upon arrival at Dehradun Airport or Railway Station, our well-informed driver cum guide will receive you and transfer you to our luxury hotel for free accommodation. Relax and enjoy the city's scenic beauty while enjoying a delicious dinner and breakfast. Sleep comfortably for an exciting day ahead.
Day 2: Dehradun to Yamunotri
Arrive at Barkot Airport/Kharsali Helipad, Yamunotri. You are greeted by our team members and transferred to the hotel. Relax and freshen up to enjoy a delicious buffet breakfast and depart for an early sunrise view of the Himalayas.
Leave for the VIP Dharshan in Palki as the Yamunotri Temple is a 5 km trek. Explore the glory of nature along your palki ride. Get back to Hotel after Darshan to enjoy a delicious lunch. You may opt to visit Shani Mandir and spend a restful night at the hotel after a delicious dinner.
Day 3: Yamunotri to Gangotri
Depart the Kharsali Helipad early morning to reach Gangotri valleys in Uttarakhand. Check into a luxurious hotel and enjoy early morning breakfast. Head for VIP Darshan which is a 20-minute drive away from your hotel. The high altitude of Gangotri gives you picturesque views of Earth. After a soulful darshan at Yamunotri, head back to the hotel for a plush overnight stay.
Day 4: Gangotri to Kedarnath
Reach the Harshil Helipad to depart from Gangotri and head to the next destination on Char Dham - Kedarnath. You will board a helicopter, reach Guptakashi and proceed to the VIP Darshan at Kedarnath. After the most awaited VIP Darshan at Kedarnath, come back to the hotel for a delicious meal followed by a restful overnight stay.
Day 5: Kedarnath to Badrinath
Head to Badrinath from Guptakashi, enjoying the pristine views of deep valleys. On reaching the Badrinath helipad, you will be taken to check in to the hotel. Enjoy your lunch before proceeding to Badri Narayan VIP Darshan.
Enjoy a soulful Darshan at Badrinath temple and return to the hotel to unwind after the journey. You can explore the Mana Village in the evening, the last village in India. After coming back, a delicious dinner awaits, followed by restful sleep.
Day 6: Badrinath to Dehradun
Wake up in the lap of mother nature to enjoy a delightful breakfast. Get ready to head to Badrinath helipad to depart for Dehradun. Fly down to Dehradun along with pleasant memories of your Chardham yatra. Our team will assist you in dropping you off at the railway station or boarding a flight to your hometown.
With this, your Chardham concludes, but the sweet memories remain forever.
Inclusions:
• A complimentary stay at Dehradun on the day of arrival.
• Helicopter flying to and from Dehradun.
• Hotel and Airport transfers.
• VIP Darshan at all dham
Daily all meal
Palki at Yamunotri
Local sightseeing at all dham with guide
Dedicated tour manager
No hidden cost
Exclusions:
• Tip and personal expenses
• Puja Saamagri
• Extra meals which are outside the buffet arrangements of the hotel
• Any Add-on service


Conditions and Terms for Helicopter Tour
• Children above two years will board on a Full ticket
• No Passenger is allowed to carry baggage above 2 Kg.
Why Consider Booking A helicopter For Chardham Yatra?
It is the easiest and most convenient way to visit Chardham Yatra. It offers the shortest route with utmost convenience that is suitable even for older adults. This Yatra By helicopter provides value for money.
Booking Chardham Yatra by Helicopter at Blueheight aviation gets you unbelievable discounts and an unparallel experience.
Traveling Tips for Char Dham Yatra
1. Before going to Char Dham, you must mentally and physically prepare yourself.
2. You must carry a first aid kit and some medicines because the roads can be very tough and the weather can get cold at night.
3. Make sure you have enough cash because there can be a lot of places where you will not be able to withdraw some money.
4. Arrange some packaged and dry food as the yatra is long.
5. Drink lots of water to keep hydrated. Packaged mineral water and warm water are highly recommended. Bring along a light jacket as the weather gets colder at night.

How does Blueheight Aviation Make Your Chardham Yatra Perfect?
Our competitive pricing and best Chardham Yatra deals get you the best in the industry. We also ensure the best end-to-end customer support to address all your concerns in time. We understand how important it is to travel well without any hassles. That's why we take care of every small detail so that you feel comfortable while traveling.
To Experience the beauty of the Himalayas and a soulful sojourn to the valley of Uttrakhand, Call Us Now!

What is included in Char Dham Yatra?
Char Dham Yatra is a comprehensive tour package that includes all the services you need to explore India's spiritual temples. Your journey begins with round-trip transfers from Dehradun Airport, before continuing with sightseeing helicopter flights over some of India's most renowned heritage sites. You can also enjoy luxury accommodation with breakfast, lunch and dinner daily plus extensive ground transportation, local guide assistance and more.

What are the benefits of taking a helicopter tour package?

Taking a tour package by helicopter is the ideal way to experience India's spiritual temples in all their glory. Whether you're exploring ancient treasures or browsing local markets, flying in a helicopter will give you a unique vantage point and allow you to appreciate India's majestic landscape from above. Other advantages of taking the Char Dham Yatra tour include quick transfers between locations, hassle-free trips with all-inclusive services and comfortable accommodation in luxury hotels with modern amenities.
Which are the religious sites covered under this tour package?
Char Dham Yatra is a spiritual journey which covers four of the holiest Hindu places in India. These sites are Badrinath, Kedarnath , Gangotri and Yamunotri . This tour package allows you to visit each shrine at your own pace and take in the sacred beauty of these religious places with spectacular views from the air. Along with this, you will enjoy comfortable stay in luxury hotels; delicious meals and guided tours organised by professional tour guides to make your experience truly unforgettable.
How can I make sure I have a comfortable journey?
To have a comfortable journey, you can choose to book your Char Dham Yatra helicopter tour package by Helicopter so that you don't have to worry about accommodation and travelling. The package includes luxurious stay in 5-star hotels with meals as well as return tickets for all destinations. Furthermore, the helicopter itself is customized in terms of comfort and temperature control to make sure you have an enjoyable flight.

Are there any hidden costs in this tour package?
No, all of the expenses that you might incur during your Char Dham Yatra helicopter tour package are included in the price. Only your personal expenses such as refreshing drinks and snacks are not part of the package and must be paid by yourself. So, make sure to include them in your budget to avoid any additional charges


You Might Also Like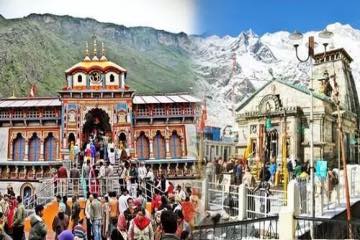 Related Topic
Badrinath Dham Yatra by Helicopter from Dehradun
Auli by Helicopter from Dehradun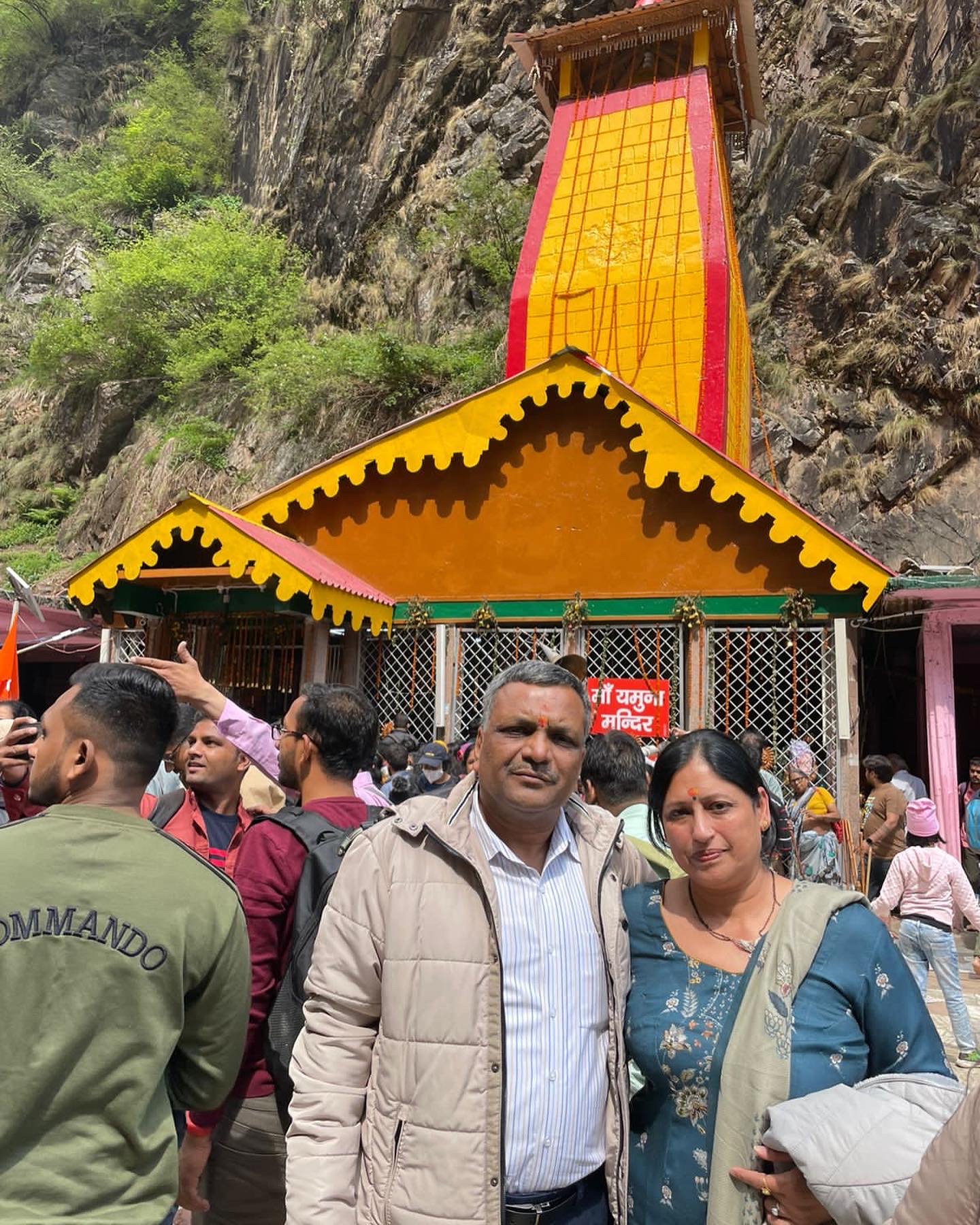 Yamunotri by Helicopter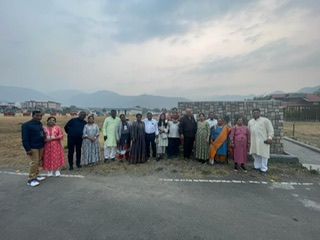 Exploring Gangotri by Helicopter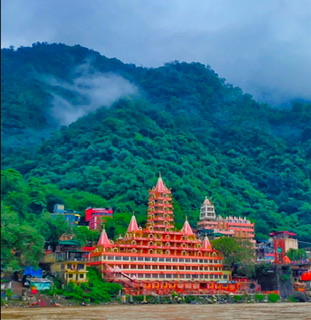 Exploring Rishikesh: A Spiritual and Adventurous Paradise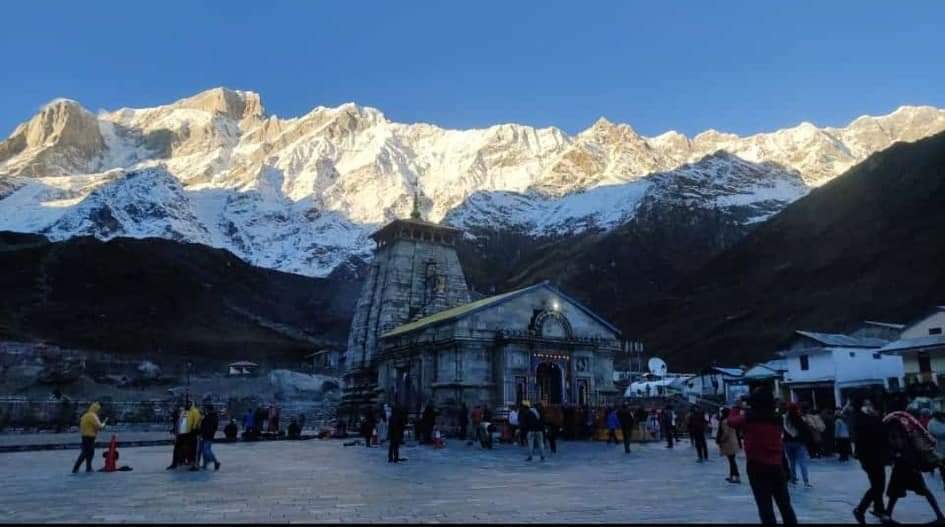 Discovering the Spiritual Tapestry: Top 10 Temples of Uttarakhand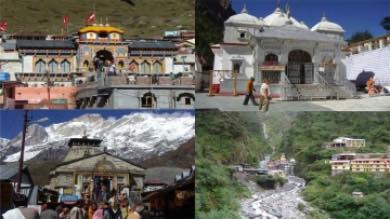 Chardham Yatra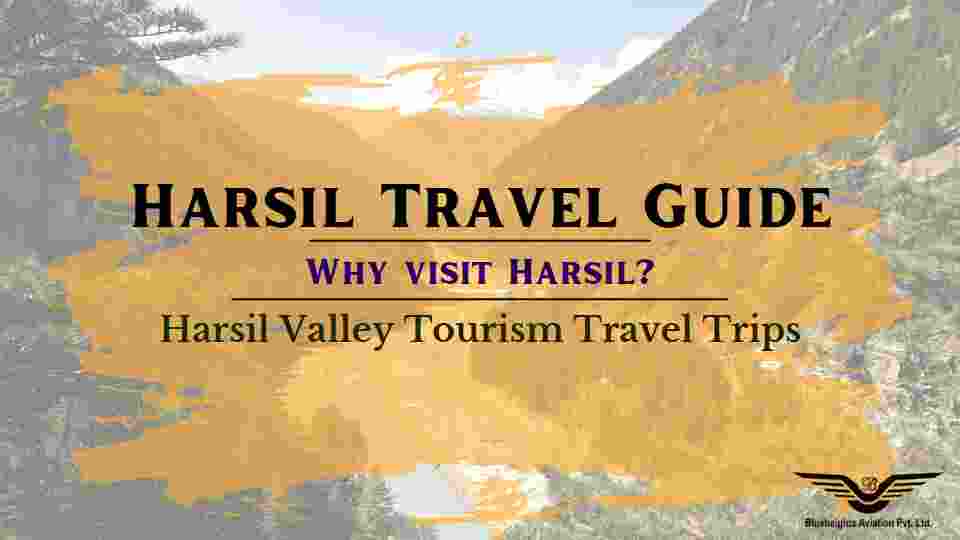 Guide to Harsil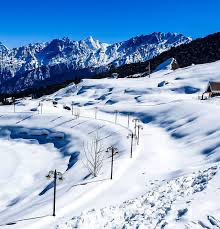 Uttarakhand

Discover the Beauty of Dehradun, Uttarakhand
Your Private Charter Journey Starts Here
Subscribe and we'll send the best deals to you