Char Dham Yatra Opening Dates for 2023
Jun 02, 2023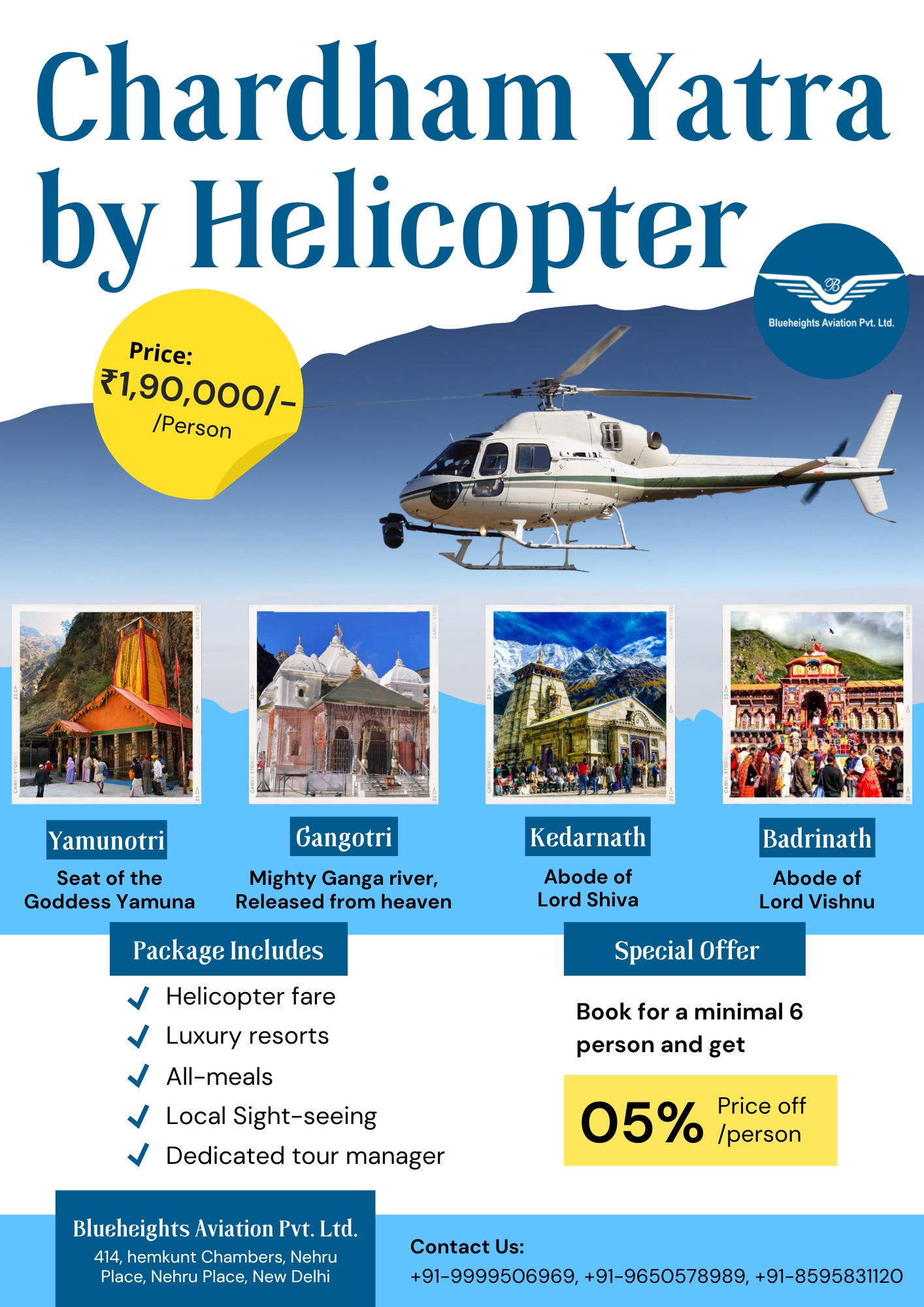 Char Dham Yatra is an important religious pilgrimage of India, with millions of devotees visiting the four holy sites of Gangotri, Yamunotri, Badrinath and Kedarnath in
How to Choose the Right Yatra Package and Chardham yatra online registration?
With the increasing number of pilgrims wanting to undertake this journey, it is important to plan your Char Dham Yatra well in advance in order to ensure a hassle-free experience. Choosing the right travel package and registering online can help you save time and money while making your pilgrimage more enjoyable. There are various types of packages available, so be sure to research different ones before making your choice. Furthermore, registration for Char Dham Yatra 2023 is now open with e-passes required for every pilgrim. Make sure that you register yourself and all other accompanying passengers as soon as possible for a smooth travel experience!
Essential Travel Items for Char Dham Yatra in 2023.

It is essential to bring the necessary items for your Char Dham Yatra journey. Make sure to pack light and comfortable clothing, adequate food and water, warm weather gear, along with torches and power banks for when you may be facing power outages in remote areas. Don't forget to bring a first-aid kit with all the necessary medicines, and always carry your e-passes with you at all times. Be sure to purchase travel insurance prior to embarking on your pilgrimage so that you are prepared in case of any unforeseen circumstances.
The Char Dham Yatra is a spiritual journey and most pilgrims begin their yatra from the last week of June to the first week of October, with an opening date of Wednesday April 27th
Route Map of Char Dham Yatra in 2023.

Make sure you stay on the right path with the detailed route map of Char Dham Yatra in 2023 available online. The route map comprises of Badrinath, Kedarnath, Gangotri and Yamunotri; it takes you through winding mountain roads and narrow paths full of breathtaking sights and serene experiences. Before planning your journey, check for any roadblocks or construction along the way as this may delay your arrival time.
The Char Dham Yatra is an essential pilgrimage for the Hindu faith and involves travelling to the four sacred temples of Badrinath, Kedarnath, Gangotri and Yamunotri. Every year, lakhs of devotees travel across India to seek blessings from these 4 spiritual places. The opening dates for the Char Dham Yatra in 2023 are April 13th for Gangotri and Yamunotri, April 16th for Kedarnath and April 27th for Badrinath. Get ready to experience a pilgrimage like no other as you embark on this spiritual journey guided by your own map!
Opening Dates and Closure Dates of the Char Dhams in 2023.

Char Dham Yatra in 2023 begins from the annual opening date of April 23th and closes approximately on November 15th. Plan your journey accordingly and refer to the official route map for any further updates or changes. Make sure you carry all necessary travel documents with you as these will be required for entry and check-in along with valid photo identification proof.
Yatris may look forward to a journey down the same historical path, discovering holy sites and age-old narratives that echo in the hills, valleys and lakes of Uttarakhand. During the Char Dham Yatra there will be opportunities to relish the divinity in four ancient and revered pilgrimage centers - Yamunotri, Gangotri, Badrinath and Kedarnath. Pilgrims are encouraged to observe faith while treading on this sacred route along with all Covid-19 protocols as suggested by Uttarakhand Govt. Respect nature, preserve culture and keep faith alive as you experience spiritual bliss at each stop.
Religious Significance & Holy Rituals of Char Dham to Keep in Mind During the Journey

It is important to keep the religious significance and rituals of Char Dham in mind during the journey. In most cases, devotees perform 'puja' (a devotional ritual done before entering each premises)at the quarries associated with Yamunotri, Gangotri, Badrinath and Kedarnath separately. Participants also join in religious activities such as 'Kanyadanam' (a bride's marriage charter) and circumambulating walls of temples. There are several traditional poojas to be performed along the way which would enable you to get blessings from divinity.
The journey of Char Dham includes performing holy ritual of 'Tarpanam' (offering grain or milk and water to ancestors), visiting the shrines and temples in each destination, circumambulating around the shrine or temple walls (Parikrama), offering prayers and taking a dip in the sacred water. The Char Dham is considered highly religious for Sikhs due to its spiritual importance therefore, there are gurudwaras located at each of these destinations which also form important landmarks during this pilgrimage. In short, it is not just reaching out to these four temples but is more focussed on rejoicing all devotional activities.
Your Private Charter Journey Starts Here
Subscribe and we'll send the best deals to you