4 Dham Yatra By Luxury Helicopter - Dehradun
Price - 190,000 per person all inclusive from Dehradun
Google Rating-4.8*/5*
Experience the ultimate spiritual journey with a Chardham Yatra by luxury helicopter from Dehradun. Soar high above India's holy pilgrimage sites and take in the breathtaking vista of mountains, glaciers, and forests while gaining inner peace. Indulge in an unforgettable spiritual experience with one of the holiest pilgrimages to Hinduism!
Chardham Yatra is one of the sought-after pilgrimages for Hindus across the world. Now-a-day, Chota Chardham Yatra is incredibly popular among devotees due to its convenience. Plushly located in the Garhwal region of Uttarakhand, Yamunotri, Gangotri, Badrinath, and Kedarnath are the four main pilgrimage sites covered in Chota Chardham Yatra.

Learn about the four most sacred Hindu sites: Yamunotri, Gangotri, Kedarnath and Badrinath.
One of the holiest destinations for Hindus around the world, the Chardham Yatra is all about pilgrimage to four of the most sacred Hindu sites – Yamunotri, Gangotri, Kedarnath and Badrinath. Taking a luxury helicopter from Dehradun for your Chardham Yatra will help you explore and immerse yourself in the rich culture and traditional values of India. Keep an eye out for amazing panoramic views of mountains, glaciers and forests as you fly over these beautiful sites and find inner peace by visiting these divine locations!
Start your journey with a visit to Yamunotri, the source of the sacred Yamuna River and a powerful goddess. Move on to Gangotri and take in the beauty of its majestic Ganges hills. After paying homage at Kedarnath – one of the holiest sites for Hindus – visit Badrinath, an iconic pilgrimage site dedicated to Lord Vishnu. Don't miss out on these divine locations for some unique experiences especially when you choose to reach them through luxurious helicopters from Dehradun. Indulge in a journey like no other!
Find out how to book a helicopter tour from Dehradun for the Chardham Yatra.
Booking a helicopter tour from Dehradun for the Chardham Yatra is easier than ever. All you have to do is contact a trusted tour operator who specializes in luxury helicopter services, and they will arrange all necessary bookings for you. Depending on the package selected, the tour operator will provide pick-up services from Dehradun along with sightseeing options such as short stopover breaks at various sites during your spiritual journey. Get ready to experience the magical Chardham Yatra with ease and comfort!
Chardham Yatra is one of the most famous pilgrimages in India and consists of a visit to four Hindu temples located in Uttarakhand: Badrinath, Kedarnath, Gangotri and Yamunotri. Perched high on the breathtaking Himalayan ranges, these sites offer a unique combination of spirituality and adventure. By opting for a helicopter tour package from Dehradun, you can be sure to get there quickly and safely. With the help of an experienced pilot along with luxurious amenities available onboard, make your journey both spiritually enlightening and visually captivating at the same time!
Understand package options, Price and schedules for your journey.
To ensure a hassle-free journey, it is important to understand the package options and prices offered by your tour operator. Make sure to compare different packages available, taking into account the flight timings, activities included in each package as well as any other add-on benefits you might be interested in. Ensure that your operator has all relevant permissions before proceeding with the booking. Additionally, for custom trip requirements, speak to your tour operator about creating a tailor made package for you.
By opting for a helicopter ride to your char dham destination, you can save time for sightseeing in other cities, as well as enjoying the beauty of mountainous terrain from high altitudes. Talk to your tour operator about the estimated duration of flights and schedules to different destinations. Depending on the season, you may find varying prices and packages across operators. Make sure to consider multiple offers before making a decision. Additionally, research whether any exceptional discounts can be availed during your desired travel dates. Above all, ensure that all local permits have been taken care of before flying off on an adventure!
Get tips on making your trip to Do Dham Yatra By Helicopter From Dehradun or Haridwar
Before embarking on your journey, make sure to keep safety in mind. Ensure that you book the chopper from an authorized tour operator and include details regarding any food or other items that will be needed during the trip. Furthermore, visit the Har Ki Pauri site and seek blessings from Lord Shiva & Ganga as part of your spiritual journey. Get tips from friends and family who have traveled before you to get new traveling experiences. This can help you create lifelong memories!
Make sure to leave nothing to chance and plan your Do Dham Yatra by Helicopter from Dehradun or Haridwar in advance. Choose the tour operator or travel agency which provides comprehensive packages and hour-to-hour breakdowns of the entire trip. Research about the culture, food, weather and the whole agenda for the trip with your experienced guide. Also do a medical check up before taking off as high altitude can cause breathing problems. Carry first aid kits and prepare for emergencies while you are on board. Finally, Dress appropriately and feel free to take as many photographs! Follow this guide and be ready to have an awesome time on your next Chardham Yatra By Helicopter From Dehradun!
Find out what kind of weather to expect during your journey and plan accordingly.
When travelling to the Char Dham sites, be on the lookout for changes in weather. Every season presents its own challenges, such as heavy rain in the monsoon months and high altitude coldness during winter. Be prepared by checking a reliable source such as india meteorological department website that provides timely information on temperature forecasts, rainfall amounts and more. Additionally, you should always bring warm clothing and other protective gear depending on when you plan to fly and visit the sites.
By taking a helicoper for the journey to the Char Dham, you have the opportunity to appreciate peacefully and safely its exquisite beauty from above. Although choppers may carry passengers even in inclement weather, it is important to consider the number of destinations that could be covered in one day depending on the forecast. Also remember that different sites may differ in climate and altitude so weekend pick up and drops too can vary based on material reported by reliable sources. Thus, having an accurate estimate of seasonal forecasts can help you plan your journey better if travelling by helicopter.
But why is Chardham Yatra incredibly popular? Let's check it out!
Referred as the most revered sacred pilgrimages, Chardham means 'the four abodes', which refers to the four sacred temples dedicated to the Yamuna, Ganga, Lord Shiva, and Lord Vishu. These deities are believed to exist in their purest forms, and visiting these temples is heavenly bliss.
Until the 1950s, only wandering sadhus could reach these abodes owing to the arduous journey through hilly trails. But after the Indo-China war in 1962, the Indian government worked towards its infrastructural development to make it more accessible. But today, Chardham Yatra has become highly convenient with the onset of Helicopter services.
While the traditional way to cover the Yatra was via road, the most convenient way to cover Chardham Yatra was via helicopter. Here is a brief guide for Char Dham Yatra by helicopter.
Why is Chardham Yatra referred to as the most sacred in Hinduism?
In Hinduism, it is believed that Char Dham opens the door of salvation and washes away the sins of the devotees. It is considered the religious duty of every Hindu to visit Chardham at least once in their lifetime.
In Hindu mythology, all four shrines at Chardham hold unparalleled relevance. Visiting Chardham washed away all the sins of the pilgrims and cleansed their sins for this birth and the last births. This yatra is considered the pursuit of the fourth goal - Moksha.
One is believed to attain the purity of soul and peace of mind after completing the Chardham Yatra.
History Of Chardham
Chota Chardham is an archetypal circuit formed by Guru Adi Shankaracharya Ji - a great reformer and philosopher from the 8th century. The Yamunotri Shrine was built by the Tehri King - Naresh Sudarshan Shah, in 1839. It is believed that Sage Asit Muni bathed in both Ganga and Yamuna, but he could not go to Ganga in his old age. A stream of Ganga flows across the stream of Yamuna.
The rigorous meditation of King Bhagirath has brought Ganga down to earth to wash away the sins of his ancestors. The Gangotri temple is considered the holy seat of the goddess river Ganga.
The Kedarnath is considered to be the holy seat of Lord Shiva. After Mahabharata, Pandavas searched for Lord Shiva to absolve their sins of killing their brother. But Lord Shiva wanted to escape and thus turned into a bull. Bheem found Lord Shiva as a bull and held it from the tail to stop them from sinking into the earth. It is believed that the bull was torn apart into five pieces, and the Pandavas built temples at all these places. One of them is Kedarnath.
Badrinath is considered the holy abode of Lord Vishnu - the creator. Lord Vishnu meditated at Badrinath for the welfare of mankind. To protect him from the adverse climatic conditions of Badrinath, his consort Laxmi took the form of the Badri tree. The place is later renowned as the Badrinath.
Chardham Yatra By Helicopter: Why it is the Best way to Complete yatra?
The two ways to complete Chardham Yatra are by road and by helicopter. While the time to complete the yatra by road takes longer, Chardham Yatra by helicopter is the quickest and most convenient way to complete the yatra. Premium air aviation companies like Blueheights Aviation Pvt Ltd offer the best services for Chardham Yatra and make your Yatra a memorable affair.
It would help if you had the excellent physical stamina to cover the Chardham Yatra by road. It can be hectic and not recommended for people older than 70 or suffering from the ailment. But Chardham Yatra by Helicopter is convenient for children under the age of 7 and older adults and people with ailments.
The aerial views of rivers and mountains make your yatra an incredible affair.
If you are all set to explore Chardham Yatra by Helicopter, here is a brief itinerary by Blueheights Aviation to make it a memorable affair:
Day 1: Dehradun
The Shastradhara Helipad at Dehradun is the starting point of the CharDham Yatra.
On Arrival, you will be escorted by a Blueheight representative for a complimentary overnight stay at Dehradun.
You will head to the Kharsali base the following day to begin your holy yatra.
Day 2: Kharsali to Yamunotri
You will leave the hotel early morning to reach the Shastradhara helipad in Dehradun.
Kharsali is the nearest helipad to Yamunotri temple.
You will Yamunotriunotri after covering a 6 kms trek by walk or palki.
After completing Darshan at Yamunotri temple, Blueheight Aviation will arrange sightseeing at Kahrsali covering Shani Temple, Hot Springs at Yamunotri and Yamuna Mata Mandir.
Have a restful night at Hotel in Kharsali.
Day 3: Harsil to Gangotri
The following day, you will leave Kharsali to reach Harsil, close to the Gangotri Temple.
The distance between Harsil and Gangotri temple is about 25 kms which can be covered with a 50-minute cab ride.
After darshan and Ganga Aarti at Gangotri temple, you will head back to Harsil.
Explore Harsil with a nature walk to Jhalla, Mukhwa village or a short trek to Chholmi village.
Have a restful night at Hotel in Harsil.
Day 4: Sersi to Kedarnath
You will leave the Harsil base early morning to reach Sersi.
A shuttle helicopter will await to take you to the Kedarnath.
You will have 2 hours to complete the darshan and aarti at Kedarnath.
A 7-minute shuttle flight from Kedarnath will take you back to Sersi.
Enjoy the sightseeing at Triyuginarayan Temple or Gaurikund.
Have a restful night at Sersi
Day 5: Sersi to Badrinath
The last Dham on the itinerary is Badrinath.
You will be taken for Darshan in the Afternoon by car for 2 hours
After completing Darshan, you will proceed sightseeing at Mana Village and the Hot springs at Badrinath.
Day 6: Back to Dehradun
If you have pre-booked for maha Aarti at Badrinath, you should be ready by 3 AM.
After completing Aarti, you will head back to the hotel in Sersi to check out.
You will fly down to Shastradhara to conclude your Chardham yatra.
You may choose to stay at Dehradun at your own expense.
Chardham Helicopter Packages Include:
Flying from Dehradun to Chardham Shrines
A complimentary night stays at Dehradun on arrival.
Local sightseeing is included in the itinerary
VIP Darshan at Badrnath and Kedarnath.
Airport and Hotel transfers
Helicopter Shuttle Service at Kedarnath
Meals and Accommodation at all the four dhams
Why is Blueheights Aviation Best for Chardham Yatra By helicopter?
Blueheight Aviation is one of the leading helicopter operators in Uttarakhand. We offer customized packages for Chardham Yatra by helicopter, including flights, accommodation, food, and local sightseeing. Our professional pilots and crew members ensure a safe and comfortable travel experience.

If you are looking for an exemplary Chardham Yatra By helicopter experience, call us now!
You Might Also Like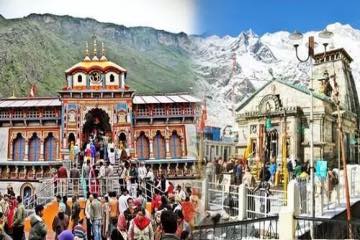 Related Topic
Badrinath Dham Yatra by Helicopter from Dehradun
Auli by Helicopter from Dehradun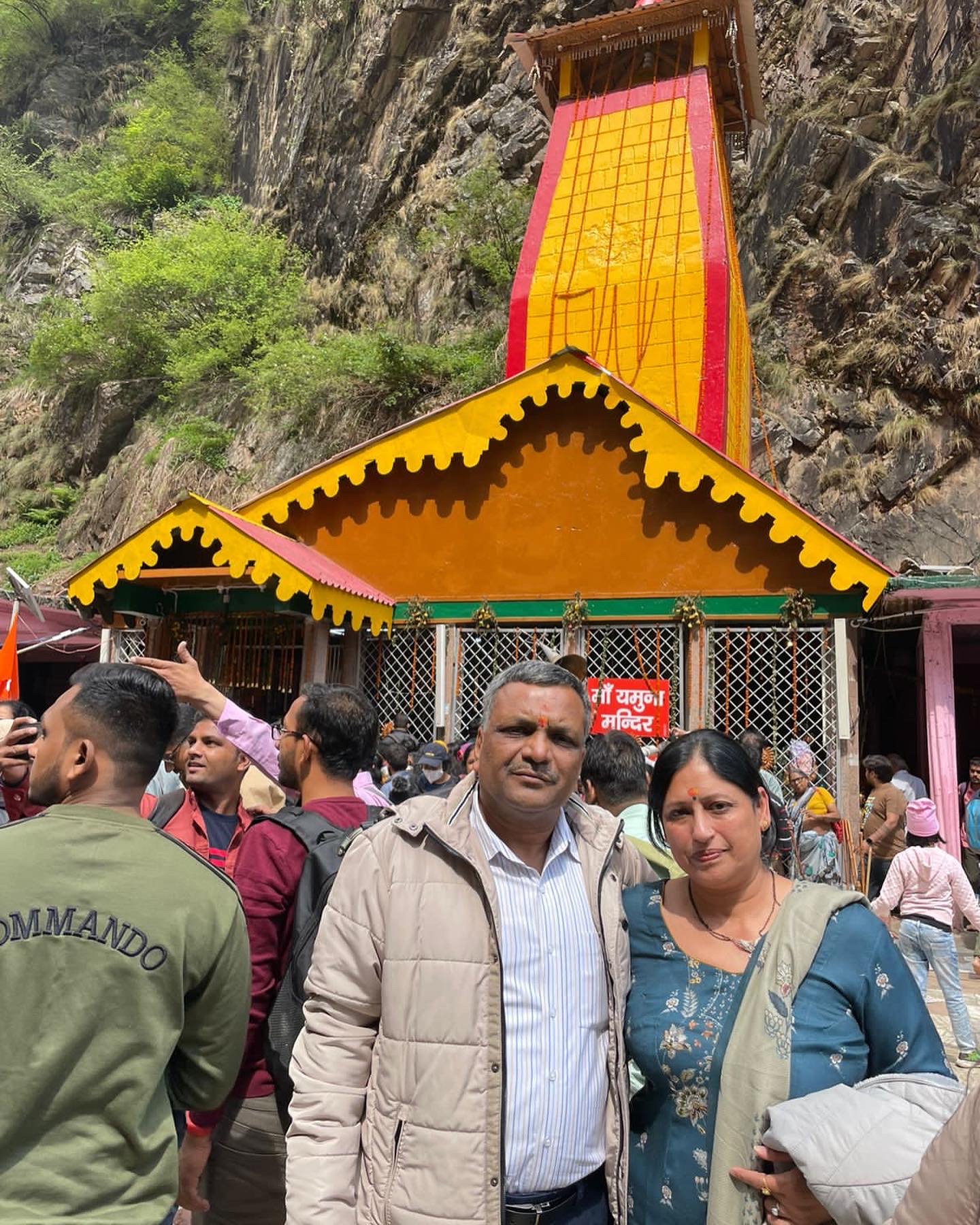 Yamunotri by Helicopter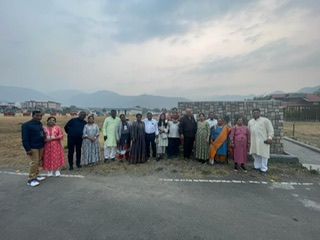 Exploring Gangotri by Helicopter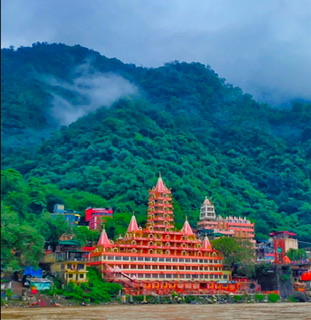 Exploring Rishikesh: A Spiritual and Adventurous Paradise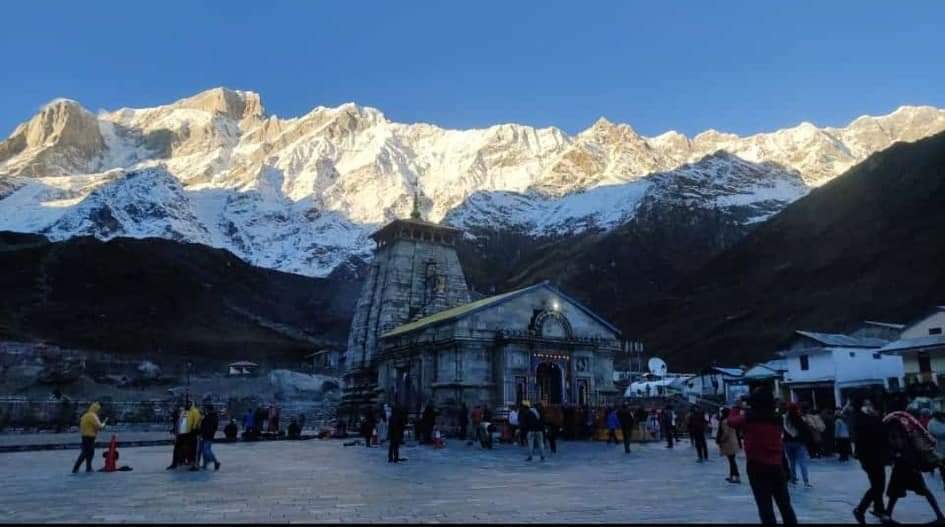 Discovering the Spiritual Tapestry: Top 10 Temples of Uttarakhand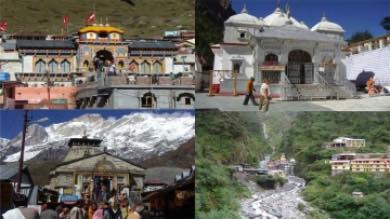 Chardham Yatra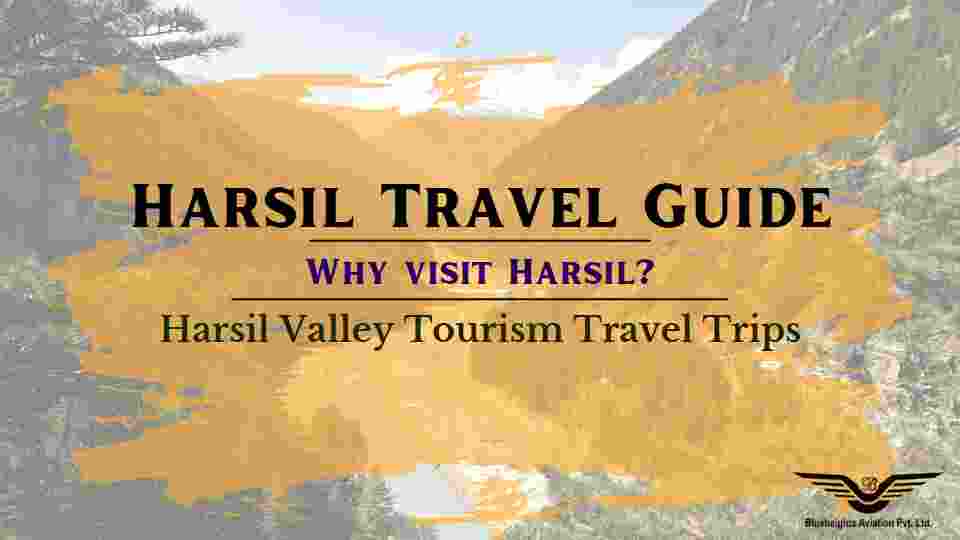 Guide to Harsil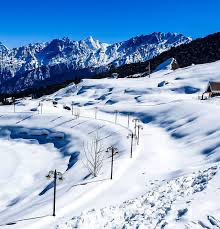 Uttarakhand

Discover the Beauty of Dehradun, Uttarakhand
Your Private Charter Journey Starts Here
Subscribe and we'll send the best deals to you