What is the best time to visit Kedarnath?
Jun 03, 2023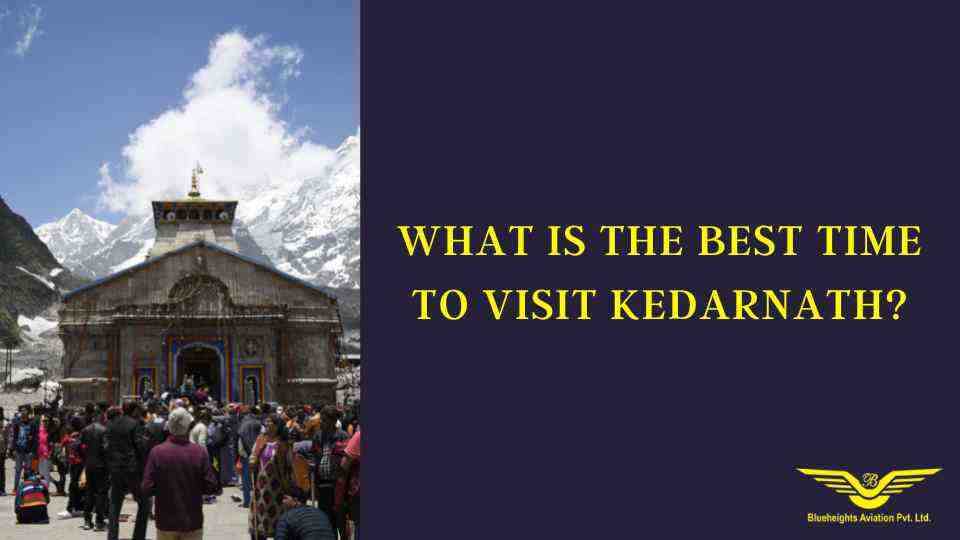 Uttrakhand in India has always been on the list of travellers for its unrivalled beauty. Kedarnath is one such place in Uttrakhand which is popular among tourists for its spiritual blessings and adventure-laced attractions.

The place experiences extreme cold climatic conditions and remains open for the tourists only for 6 months.
If you are planning to visit this renowned Hindu pilgrimage to explore its stunning beauty and make the most from your trip, you must know the best time to visit Kedarnath. It helps you to escape the chilling cold of Kedarthnath and the troublesome monsoon, this article is for you.
Three categories of seasons have been broadly classified to visit this residence of Lord Kedar to explore its immense historical significance:
Summer Season (April – June) – The best time to visit Kedarnath
If you want to visit the place with moderate temperatures, summer season is the best Kedarnath Yatra time to visit when the temperature varies between 15 degree Celsius to 30 degree Celsius. The immaculate beauty of the place is elaborated with a gentle cool breeze and sheer warmth of the sun. Chota Char Dham and Panch Kedar are some of the other prominent pilgrimage centres along with Kedarnath which draw tourist attraction.
To experience pleasant weather, this is the best time to visit.
Attractions in Kedarnath
With the average temperature of around 17 degree Celsius, summers are the best time to walk around the valley for sightseeing. Kedarnath is an attraction for adventure seekers with ample opportunities for hiking and trekking. Even if you are not spiritually inclined, Kedarnath is a perfect place to tickle your adventurous bone.
Events in Kedarnath
Badri Kedar Festival is one of the popular festivals scheduled in June. You can experience festive mood across the valley with overwhelming traditions and customs of Uttarakhand. Craftsman, Dancers, Painters and singers from various parts of Uttrakhand visit the place to showcase their exceptional skill and the cultural values of Uttrakhand.
If you want to learn about the authentic tradition and culture of Himachal Pradesh, this fest is must-to-go!
Why it is the best time to visit Kedarnath?
April to June is the only time when Kedarnath experience highest temperature across the year. Any month before this season or after this season experience fall in temperature, making the place colder. This is the best time to experience pleasant weather in Kedarnath and indulge in spiritual blessings.
Monsoon Season (July – September)
Overall, the holy place of Kedarnath experiences unpredictable weather. However, the season from July to September is predominantly a monsoon season with heavy rainfall. There are expected landslides during this month and due to this, the roads get blocked. For a smooth spiritual vacation, this season is recommended to be avoided.
Especially, if you are charter a helicopter to visit Kedarnath, this season is a strict 'no'. Kedarnath Helicopter Yatra Services are not regular during monsoon.

Events in Kedarnath during monsoon
If you are arriving in Kedarnath during monsoon, schedule it for a day before Raksha Bandhan. A colourful feast is held on this day called Shravani Annokoot Mela in August to celebrate the new harvest. The fresh harvest is offered by the locals to their lord Kedarnath as 'prasad'. This fest is a commendable spiritual experience for the visitors and truly a visual treat.
Vinayak Chaturthi is another attraction which is celebrated in September to mark the birthday of Lord Ganesha (son of Lord Shiva). Devotees in Kedarnath celebrate this day with great zest. It is believed that worshipping Lord Ganesha brings prosperity and happiness.
Is Monsoon considered good for Kedarnath visit time?
The lush outdoors at Kedarnath offers the visual treat to the visitors coming to Kedarnath during Monsoon. Except for the trouble due to heavy rainfall causing landslides, monsoon is enjoyable weather to adore the flawless beauty of the place. From gushing streams to lush green valley, the place gives you all the reasons to visit during monsoon.
If you are an adventure seeker, monsoon is the best season to visit. If weather and visibility is clear, then you can visit to kedarnath by helicopter services. You can do darshan of kedarnath temple without any hustle.
Winter Season (October – March)
To enjoy the snow-clad valleys of Kedarnath, this is the best time to visit Kedarnath. As the temperature in Kedarnath runs down below the freezing points and there is a little sunshine during daytime. The brave temperatures could be challenging, and one should have the high endurance to bear the chill. However, you can save considerably on Kedarnath Yatra Pricing during this season
Events in Kedarnath during winters
To experience the festival of lights – Diwali, this is the best time to visit Kedarnath. People across the country come on Diwali to pay homage to Lord Kedarnath. It is a life-time experience for anyone to witness the valley adorned with thousands of lamps and colourful flowers.
Is it a safetime to visit Kedarnath during the winter season?
If you have the high endurance to cold weather, you can withstand the cold climatic conditions in Kedarnath. The best part is, as not many people visit Kedarnath during this season, you can also fetch the best hotel deals with the most economical fares.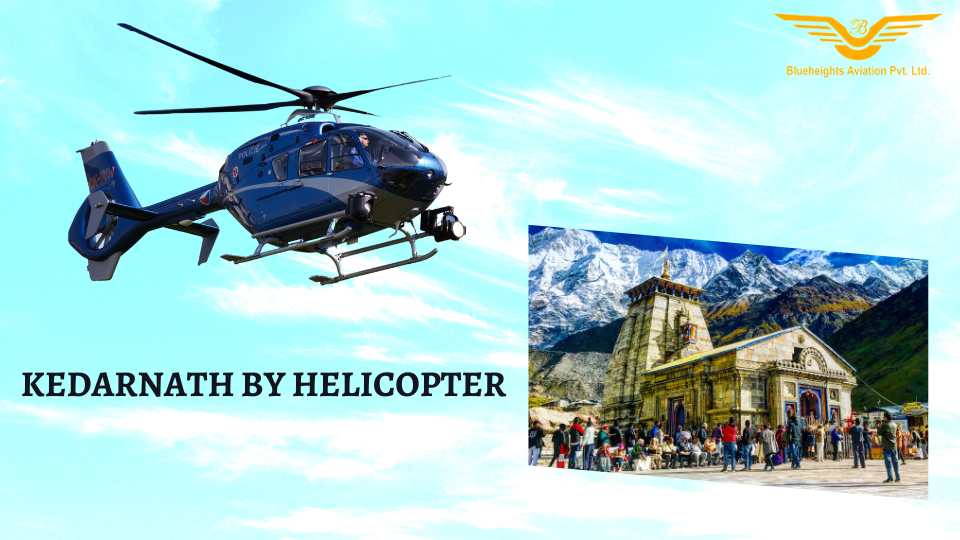 Conclusion
While summers are the best time to visit the place, monsoon season provides a visual treat with lush green valley and flowing streams. If you wish to witness the snow-clad valley along with the best hotel deals, don't hesitate to pay a visit to Kedarnath in winters.
Connect to Blue Height Aviation now to book a kedarnath Yatra by helicopter and enjoy a smooth Kedarnath Yatra experience!
You May Also Like
CharDham Yatra at Incredible India: A tour to CharDham
5 Things You Didn't Know About Kedarnath Temple Darshan By Helicopter
10 Must You Know Tips for Chardham Yatra
Importance of Do Dham Yatra in Hindu Religion
How Much Does It Cost to Visit Chardham Yatra?
7 Lesser-known facts about Door Opening of Kedarnath temple
KEDARNATH-BADRINATH By HELICOPTER @ 130000 PER PERSON ( 3N4D) with one night stay at kedarnath and one night stay at Badrinath
Chardham By Helicopter from Dehradun @190,000 per person including one night stay at Dehradun with vip darshan at all char dham
Your Private Charter Journey Starts Here
Subscribe and we'll send the best deals to you