Kedarnath Temple Contemplates Ban on Phones
Oct 06, 2023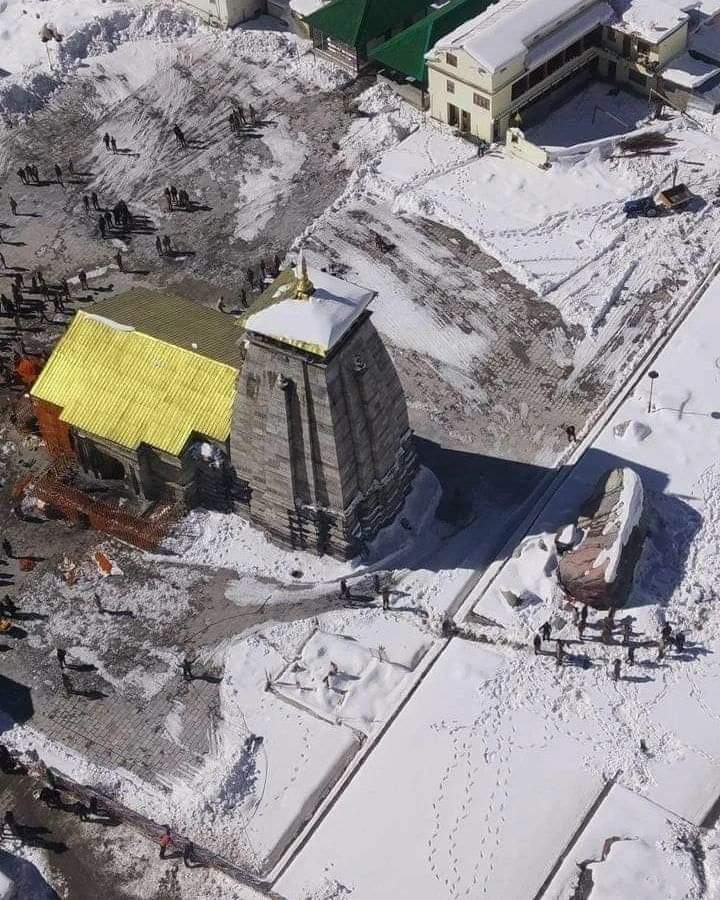 Kedarnath Temple Contemplates Ban on Phones in Light of Influencer's Proposal Reel
The tranquil and spiritually significant Kedarnath temple, nestled in the picturesque Himalayas, is currently at the center of a debate concerning the use of mobile phones within its premises. Recent events have brought this issue to the forefront, as concerns were raised regarding an influencer's proposal Reel that was shot at the temple. This has prompted temple authorities to consider implementing a ban on phones to uphold the sanctity of the sacred site.
Preserving the Sacred Atmosphere
Kedarnath, one of the Char Dham pilgrimage sites in Uttarakhand, India, is revered by Hindus as the abode of Lord Shiva. Devotees flock to this temple to seek blessings and find solace in its divine aura. However, the rise of social media and the increasing use of smartphones have posed challenges to maintaining the temple's serene atmosphere.
The recent incident involving an influencer's proposal Reel has ignited a debate about the appropriate use of technology within the temple premises. Many argue that the temple should remain a place of worship and reflection, undisturbed by the constant chatter of mobile phones and the distraction they bring.
VIP Darshan and Special Services
In addition to the ongoing debate about phone usage, the Kedarnath temple offers special services for devotees who wish to have a unique and privileged experience. These include the Kedarnath Helicopter service, allowing pilgrims to soar above the majestic Himalayan landscape and reach the temple swiftly. The Garv Girih option is also available, providing a more exclusive and convenient darshan (viewing of the deity) for those seeking a deeper connection with the divine.
The Significance of the Kedarnath Shivling
At the heart of the Kedarnath temple lies the sacred Kedarnath Shivling, a powerful symbol of Lord Shiva. This ancient lingam is a source of spiritual energy and draws pilgrims from across the globe. Devotees believe that paying homage to the Kedarnath Shivling can cleanse them of their sins and grant them blessings for a better life.
As discussions continue about whether to ban phones within the temple premises, the fundamental aim remains to maintain the spiritual sanctity of Kedarnath. Balancing the preservation of tradition and the evolving world of technology is a challenge faced by many religious sites in the modern era. It remains to be seen how the Kedarnath temple authorities will address this issue and ensure that the sacred atmosphere endures for generations to come.
Your Private Charter Journey Starts Here
Subscribe and we'll send the best deals to you