Explore the Spectacular Beauty of Uttarakhand
From the beautiful hills of Mussoorie to the sacred sites of Kedarnath and Badrinath, Uttarakhand is a paradise of natural landscapes that will leave you in awe. Discover its majestic rivers, serene lakes, snow-covered peaks, sprawling valleys, dense forests and incredible wildlife while exploring one of India's most picturesque states.
Visiting the Spiritual Heart of Uttarakhand: Haridwar & Rishikesh
One of the most popular attractions in Uttarakhand, is Haridwar and Rishikesh - the spiritual heartland of India. There are holy temples scattered all over Rishikesh and Haridwar that add to its majesty. Mingle with pilgrims and join them in their journey of spiritual awakening. The ghats at Haridwar makes a perfect destination to view the evening 'Aarti' or prayer offered to the Ganga River. You can also enjoy white water rafting in Rishikesh, an experience like no other!
Trekking in the Stunning Valleys of Kumaon and Garhwal
Uttarakhand truly offers a surreal experience to adventure-lovers. Trekking trails in both Kumaon and Garhwal districts should be explored, if you're looking for an adrenaline rush. The Nanda Devi, Trishul and Chaukhamba peaks offer smveral options. There are also several other easier options such as Bhimtal, Binsar Wildlife Sanctuary and Naukuchiatal Lake which can be enjoyed by all hikers. Spend days or weeks exploring the lush forests and snow capped mountains while taking in some of the most majestic views of the Himalayas!
Exploring India's Highest Mountain Peaks – Nanda Devi and Kedarnath
Uttarakhand is home to some of India's highest mountain peaks, including the Nanda Devi which stands at 7,817 meters and Kedarnath peak at 6,831 meters. Both of these mountains offer some remarkable views to those brave enough to take on the challenge. The Nanda Devi trek stretches 115km with a mix of difficulty levels from moderate to strenuous level requiring days of walking or even camping in some places. The Kedarnath trek offers similar views with a slightly easier path compared to its rival Nanda Devi trek.
Taking a Dip in the Tehri Lake – One of Uttrakhand's Largest Manmade Lakes
The Tehri Lake is one of Uttrakhand's largest manmade lakes situated near Tehri Town in the Garhwal region. This magnificent lake has become a prime tourist spot inviting people from all over to take a dip in its ice-cold waters and capture the spectacular sight from its banks. On a clear day, one can witness the impressive snow-covered Himalayan peaks standing tall against a bright blue sky, making it an experience you'll never forget. There are also various other activities available on the banks of the lake such as boating, swimming, fishing, and picnic spots.
Witnessing the Marvelous Wildlife at Corbett National Park
The Jim Corbett National Park situated in the hills of Uttarakhand is well-known for its rich wildlife and diverse birdlife. Home to over 586 species of birds, 1600 flowering plants, endangered species like the Bengal Tiger, as well as migratory birds from all parts of the world, this park is one of a kind. Visitors can embark on tiger tracking expeditions or take elephant rides to get a closer look at these majestic creatures which is an experience they will never forget! Additionally, you can also visit museums and watch crocodiles sunbathing in Ramnagar river.
Why You Should Visit Uttarakhand This Summer
Uttarakhand is a wonderland waiting to be explored! This summer getaway guide shows you why this beautiful Indian state should be your next holiday destination.
Have you been looking for the perfect destination to explore and experience a new culture? If so, Uttarakhand is the ideal place. This beautiful Indian state is home to natural landscapes and unique local attractions, making it the perfect summer holiday destination.
Hill station of Uttarakhand
Uttarakhand offers some of the most beautiful hill stations in India. With picturesque viewpoints, peaceful valleys, and lovely lakes to explore, a visit to Uttarakhand won't soon be forgotten. You can take part in various activities such as paragliding, jungle walking, boat rides, and much more!
One of the most popular hill stations of Uttarakhand is Nainital. With its crystal clear lake and picturesque surroundings, it is known as 'The Lake District' of India. This place is full of cozy cottages, offering eye-catching views of the snow clad mountains and forests. Other must-visit destinations include Mussoorie, Auli, Ranikhet and Kasauni which are well known for their mesmerizing views. Uttarakhand also offers many scenic treks that can be explored with breathtaking wildlife sanctuaries like Corbett National Park where one can spot endangered animals such as tigers and leopards.
Rishikesh is a paradise for the adventure lovers. From adventure sports like river rafting to exploring the one-of-its-kind Ganga Aarti at the ghats of Rishikesh, performance of spiritual activities and Ganga sightseeing, this hill station has something to offer for all kinds of tourists in Uttarakhand.

For an insight into culture and history visit Haridwar which boasts many ancient temples and mythological sites. If you wish to learn about the life of local people here then Kasauni is a perfect option as it provides insights into their diverse lifestyle. All these destinations boast some amazing views that make explore them worthwhile.
Uttarakhand Chardham Yatra, Abundant Wildlife and Nature Experiences.
Uttarakhand hosts one of the oldest and most popular pilgrimages in India-the Chardham Yatra. Experience religious fervor, ancient temples, thermal springs and take part in the Holy Ganges yatra. The National Parks offer an abundance of wildlife like tigers, rhinoceros, birds and other species. Nature beckons with cool mountain air to trek through the forests, peaceful valleys with crystal clear rivers and virgin mountains awaiting exploration!
Nature enthusiasts delight in the mighty mountain of Nanda Devi, trekking through lush green valleys and occasional snow-clad mountains peaks. History buffs appreciate the impressive forts and sculptures built hundreds of years ago. There are plenty of cultural experiences on offer, with vibrant local festivals that showcase traditional songs, dances, costumes and food. All this makes Uttarakhand a great destination to explore both spirituality and nature!
On the northern border of India lies the remote and beautiful state of Uttarakhand. It is home to some of India's most spectacular wildlife, including rare species such as the ghostly leopard and the majestic snow leopard. Nature enthusiasts can explore forest trails, valleys, meadows and rocky terrain by day before settling in for a night under star-strewn skies.

Yearly char dham yatra pilots adventure seekers across sacred pilgrimages such as Badrinath, Kedarnath, Gangotri, and Yamunotri — four of the most important temples located at holy places along the Ganges river. With vibrant festivals and events reminiscent of a bygone era, in addition to its plentiful attractions, Uttarakhand serves as an ideal destination for outdoor exploration!
Uttarakhand History, Festivities and Cultural Experiences with Ganga Aarti
Uttarakhand leads you to a history of over 5,000 years and is infused with the culture and tradition of its people. Follow the confluence of Ganga Aarti at Haridwar and Rishikesh - the gateway for many spiritual, religious and cultural experiences! Celebrate festivals all year round with locals in picturesque, mountain towns like Rohru or Pindari Glacier! Get lost in the music of local instruments and join a celebration that will surely warm your heart this summer!
From the banks of the Ganga River to small mountain towns, experience all the flavors and energy Uttarakhand has to offer this summer! Dance with locals to local music on street corners and waltz away in celebration of harvests and festivals like Basant Panchami or Holi. Learn about the festivities' history from your fellow dancers who will be more than happy to share a few stories.

And finally, up your spiritual game by visiting Haridwar and Rishikesh where you can witness spiritual ceremonies such as Ganga Aarti – alive with lights, chants, prayers, music - where devotees perform rituals near burning flames. Spend your time here engaging in kirtans, taking on treks through verdant forests or spending some time by riverside reflecting on life! You won't regret it!
How to reach Uttarakhand- Air , road , train or Private jet
Uttarakhand, beyond its stunning beauty, also offers all kinds of transport facilities to reach from one corner to another. You can fly amazing flights to Dehradun Airport (IATA: DED, ICAO: VIDN). If you want to experience a unique and magical train journey then board the toy train from Kalka To Shimla. You can even drive down along the winding roads of Himalayan Mountain ranges, or take a bus or cab and reach your destination safely. Those high on budget can enjoy their journey in luxury by hiring a private jet from anywhere in the world!
For a true experience of Uttarakhand's stunning beauty, it's best to go for aerial journey by hiring a private jet. Enjoy private charters to Dehradun or other destinations like Nainital, Mussoorie, Rishikesh and Auli. Kick start your holiday with grand arrival in the beautiful state of Uttarakhand in style! Private jets guarantee you personalized customer service; experienced crew and an impeccable air-charter experience like no other! So, get ready to explore the enchanting beauty of Uttarakhand!
Health Benefits of Himalayan Ayurveda Treatments
Not only are Uttarakhand's healing resorts great for relaxation and amusement activities, there are a number of health benefits associated with it. The most popular Ayurveda treatments found in Uttarakhand can help promote overall wellness. It allows the visitor to take back the much needed energy to their daily routines after enjoying the exceptional ayurvedic services on offer here. These ayurvedic treatments focus on prevention of diseases by offering natural medicines and treatment methods that restore physical balance and provide relief from stress.
One of the Ayurvedic treatments found in Uttarakhand are 'panchakarma' or five purifying therapies. These treatments help to flush out toxins from the body as well as restoring balance to all three doshas, or life forces. Other common procedures involve special oils being massaged onto the body and steam baths for a detoxing effect.
A visit to holistically trained doctors at these resorts gives visitors a personal consultation regarding their health issues as well as providing them with a personalized diet plan and lifestyle advice focusing on mental and physical wellbeing. Allowing time for rest, reflection, meditation and deep relaxation is also essential when having any Ayurveda treatment in Uttarakhand.
Related Topic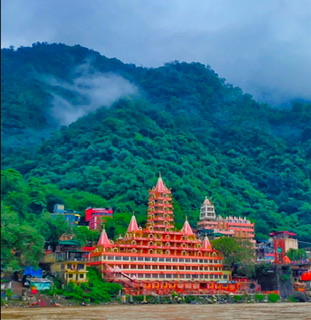 Exploring Rishikesh: A Spiritual and Adventurous Paradise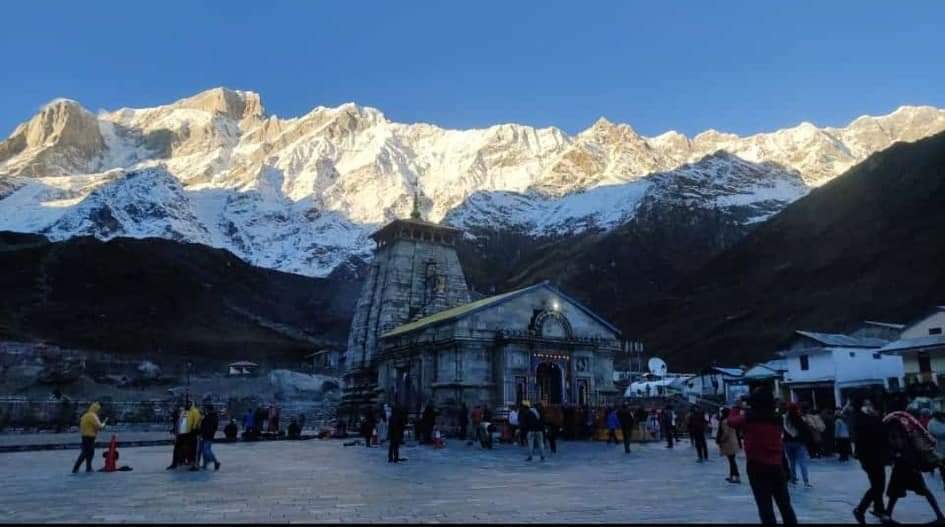 Discovering the Spiritual Tapestry: Top 10 Temples of Uttarakhand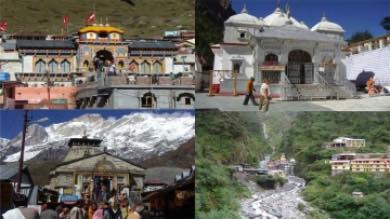 Chardham Yatra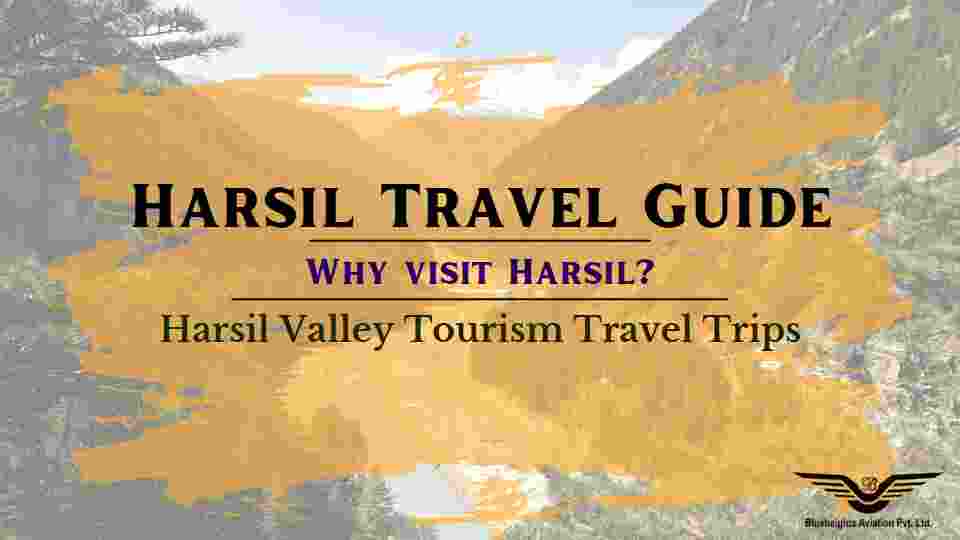 Guide to Harsil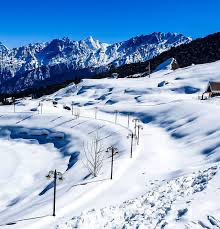 Uttarakhand

Discover the Beauty of Dehradun, Uttarakhand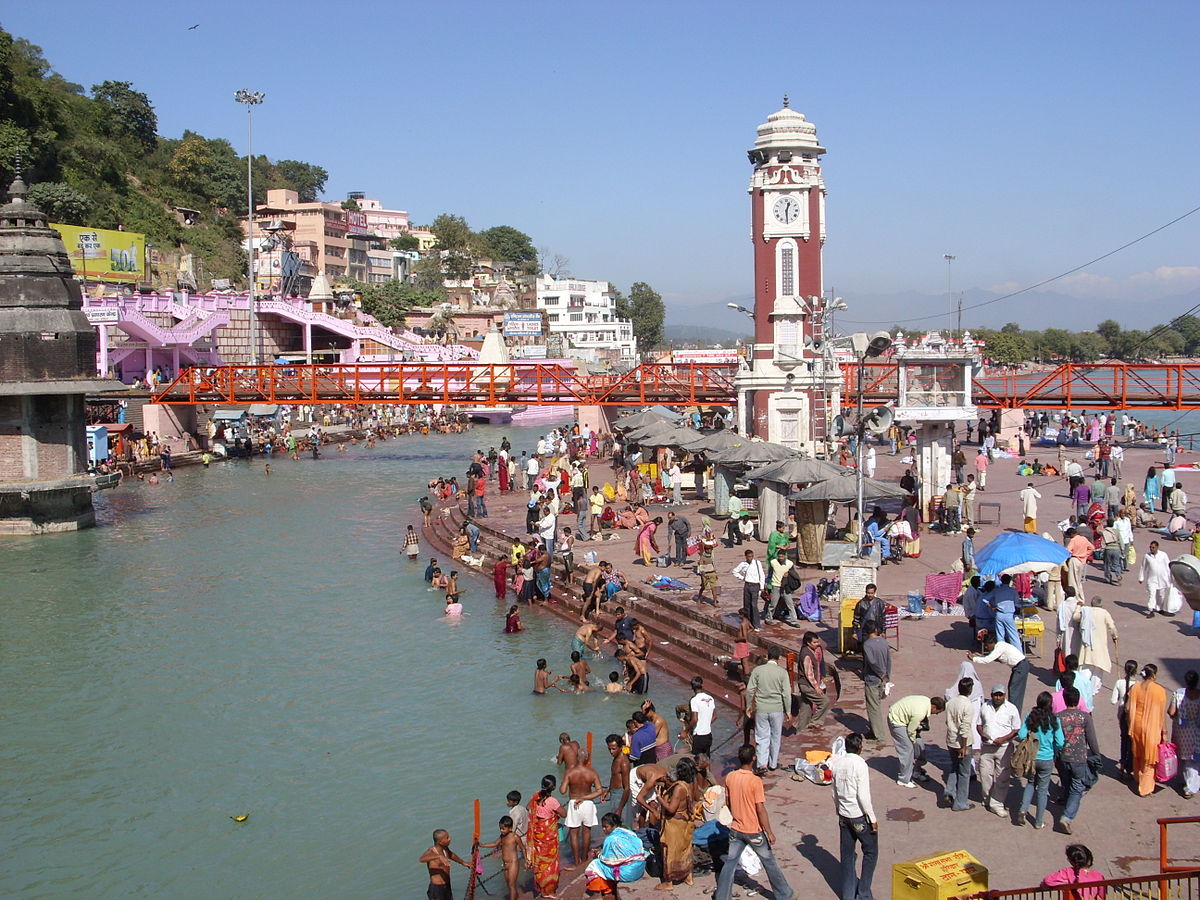 Exploring Haridwar - An Ancient City in India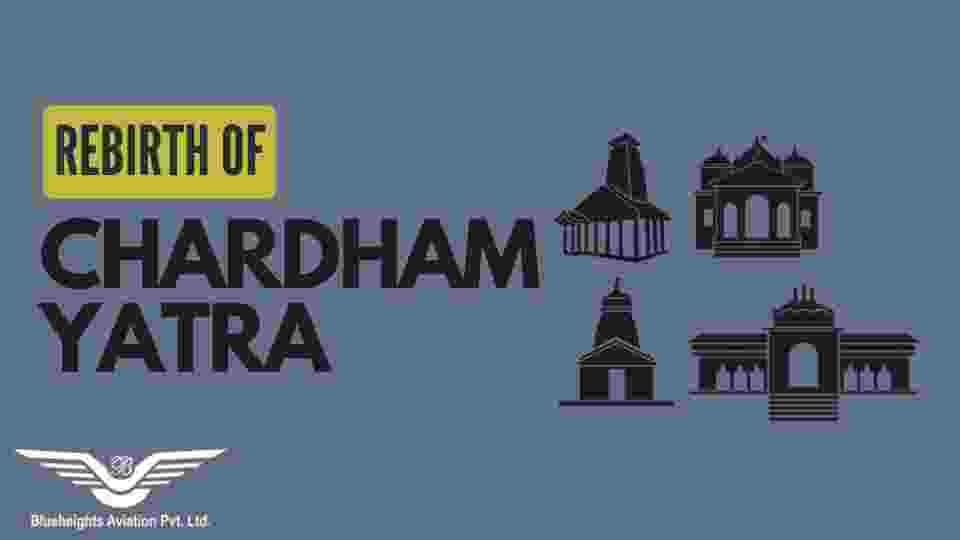 name of chardham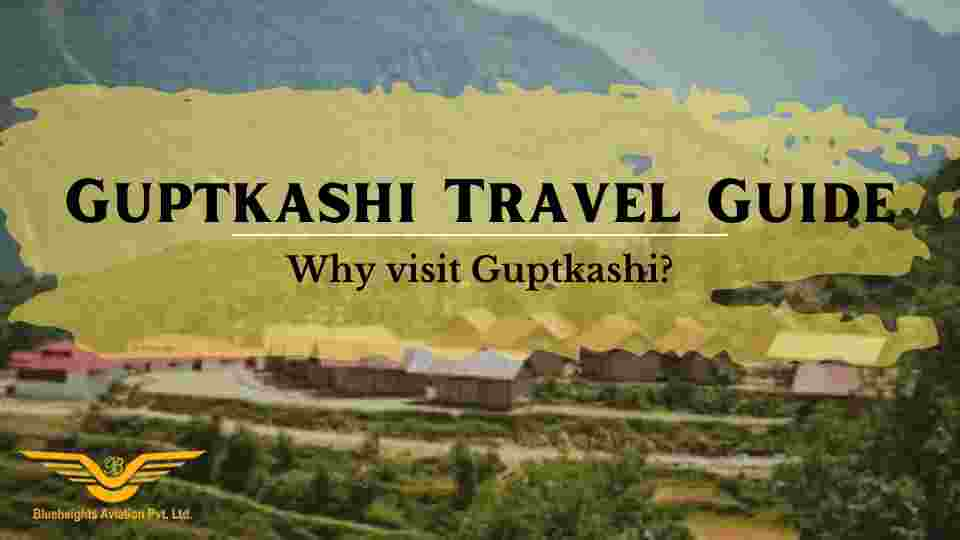 Guptkashi Travel Guide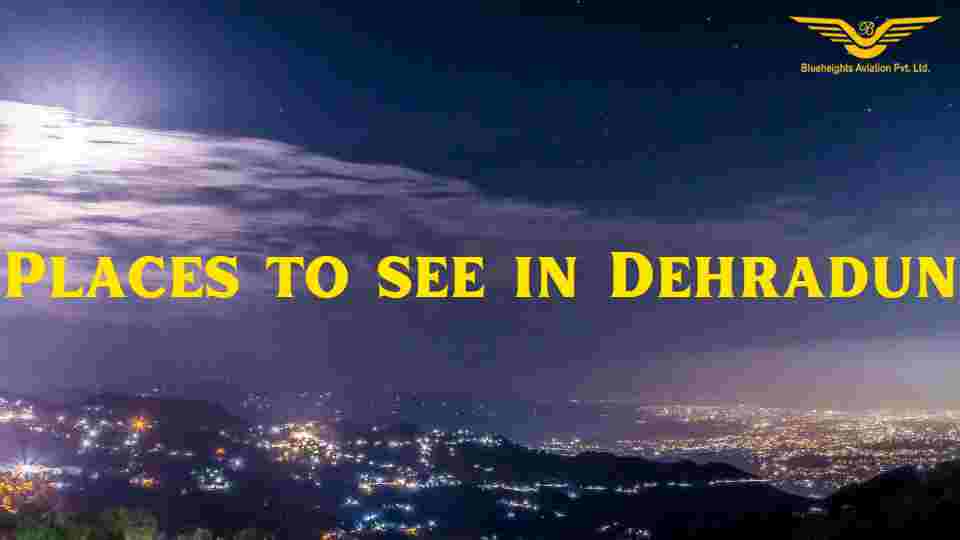 Places to See in Dehradun
Your Private Charter Journey Starts Here
Subscribe and we'll send the best deals to you